Monday's high school scores, top performances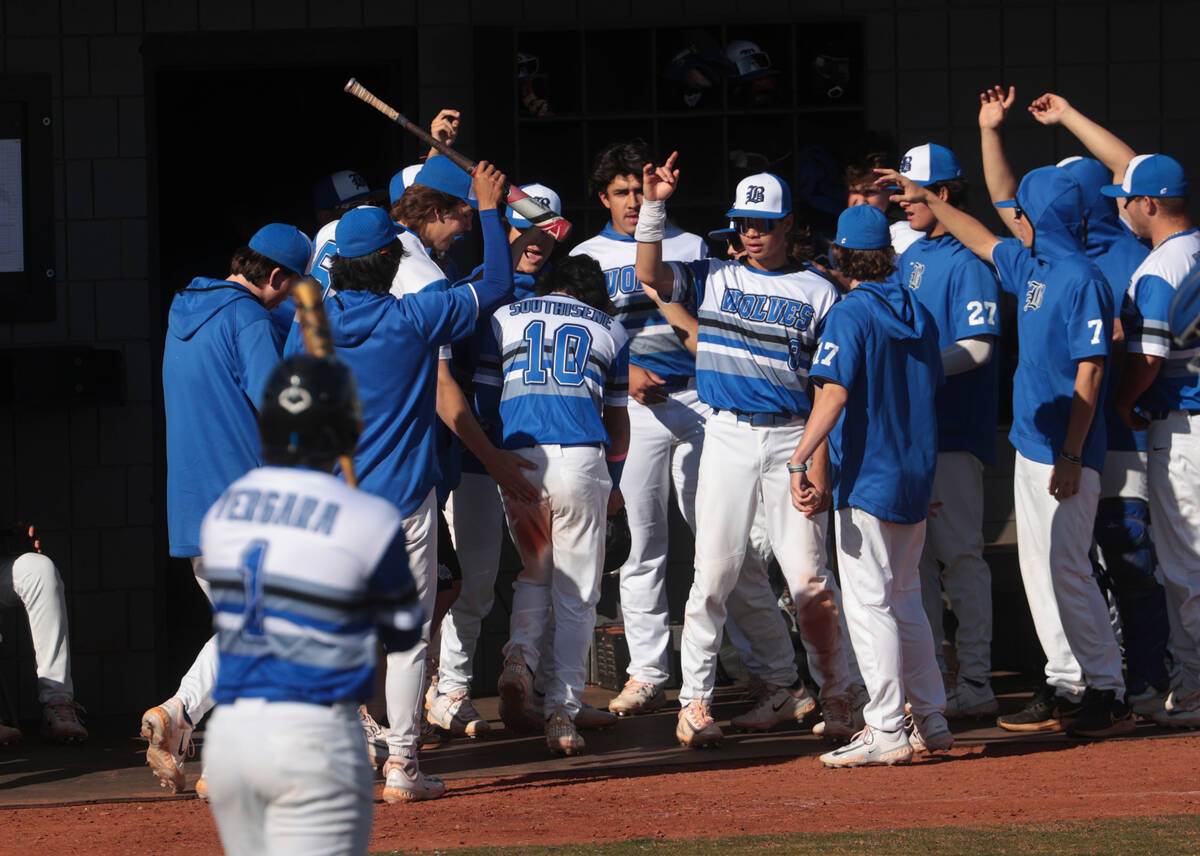 Monday's top high school performances:
Softball
Jordyn Bunce, Silverado: The sophomore went 4-for-4 with an RBI and a run scored to help the Skyhawks top Mojave 18-4.
Jesse Farrell, Liberty: The senior went 4-for-5 with a double, an RBI and three runs scored as the Patriots beat Basic 11-2.
Jacobi Gledill, Shadow Ridge: The sophomore went 3-for-4 and singled in the game-winning run in the bottom of the ninth inning to lift the Mustangs over Faith Lutheran 4-3.
Aubreyana Sanchez, Spring Valley: The sophomore struck out 17 and allowed no earned runs in the Grizzlies' 2-1 victory over Eldorado.
Haven Stark, Doral Academy: The junior went 3-for-4 as the Dragons beat Del Sol 16-0.
Baseball
Lorenzo Anguiano, SLAM Nevada: The junior went 2-for-3 with a double as the Bulls beat Eldorado 4-3.
Kellen Anunson, Clark: The sophomore went 3-for-4 with a triple, two RBIs and three runs scored as the Chargers toppled Sunrise Mountain 13-2.
Jase Pashales, Coronado: The junior went 3-for-4 with a home run, two doubles and six RBIs to lead the Cougars to an 18-5 win over Cimarron-Memorial.
Christian Verduzco, Las Vegas: The senior went the distance, allowing just four hits, in the Wildcats' 16-1 four-inning victory over Silverado.
Tiernon Wolf, Tech: The sophomore went 4-for-5 with a double, an RBI and three runs scored to help the Roadrunners beat Rancho 13-9.
Monday's scores
Softball
Liberty 11, Basic 2
Chaparral 4, Cimarron-Memorial 1
Doral Academy 16, Del Sol 0
Las Vegas 15, Mater East 0
Silverado 18, Mojave 4
Palo Verde 7, Centennial 4
Shadow Ridge 4, Faith Lutheran 3 (9)
Spring Valley 2, Eldorado 1
Valley 22, Sunrise Mountain 6
Baseball
Basic 15, Green Valley 2
Shadow Ridge 17, Bonanza 3
Canyon Springs 11, Cheyenne 10
Coronado 18, Cimarron-Memorial 5
Clark 13, Sunrise Mountain 2
Doral Academy 11, Del Sol 7
Las Vegas 16, Silverado 1
Liberty 7, Durango 6
Mater East 12, Desert Pines 6
Chaparral 13, Mojave 3
Pahrump Valley 9, Western 0
Centennial 10, Palo Verde 5
Tech 13, Rancho 9
SLAM Nevada 4, Eldorado 3
Moapa Valley d. Valley, forfeit
Coaches are encouraged to call in scores to the Review-Journal sports desk at 702-380-4587.