Basic storms past Bishop Gorman to win 5A state baseball title
Updated January 27, 2023 - 10:00 am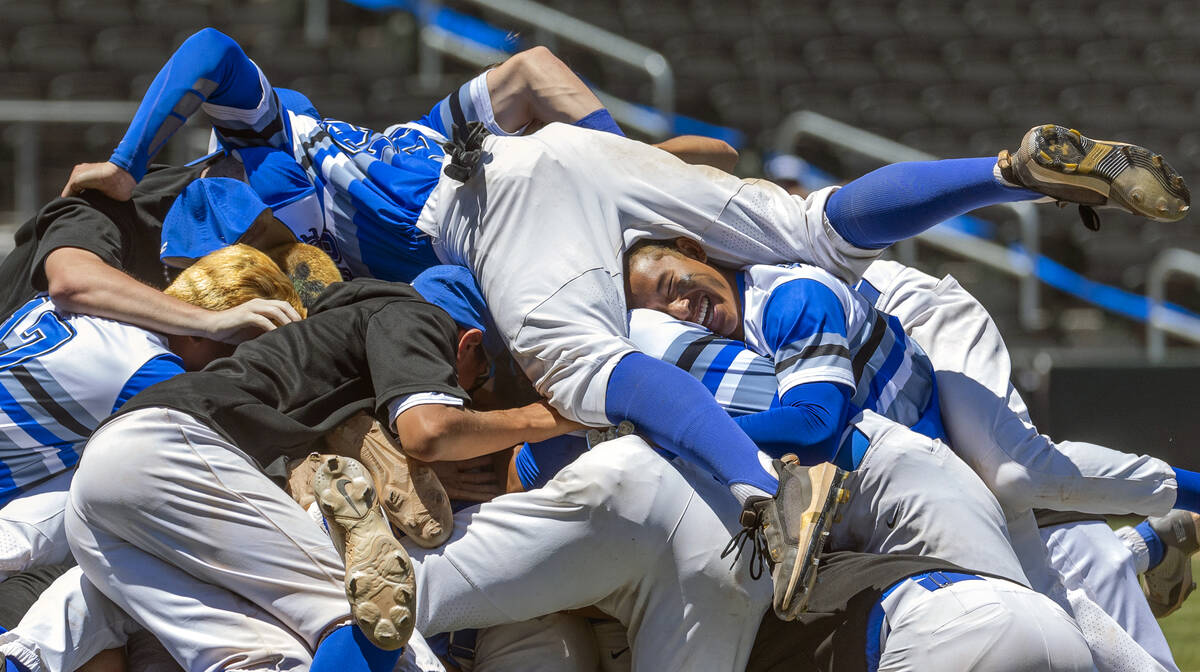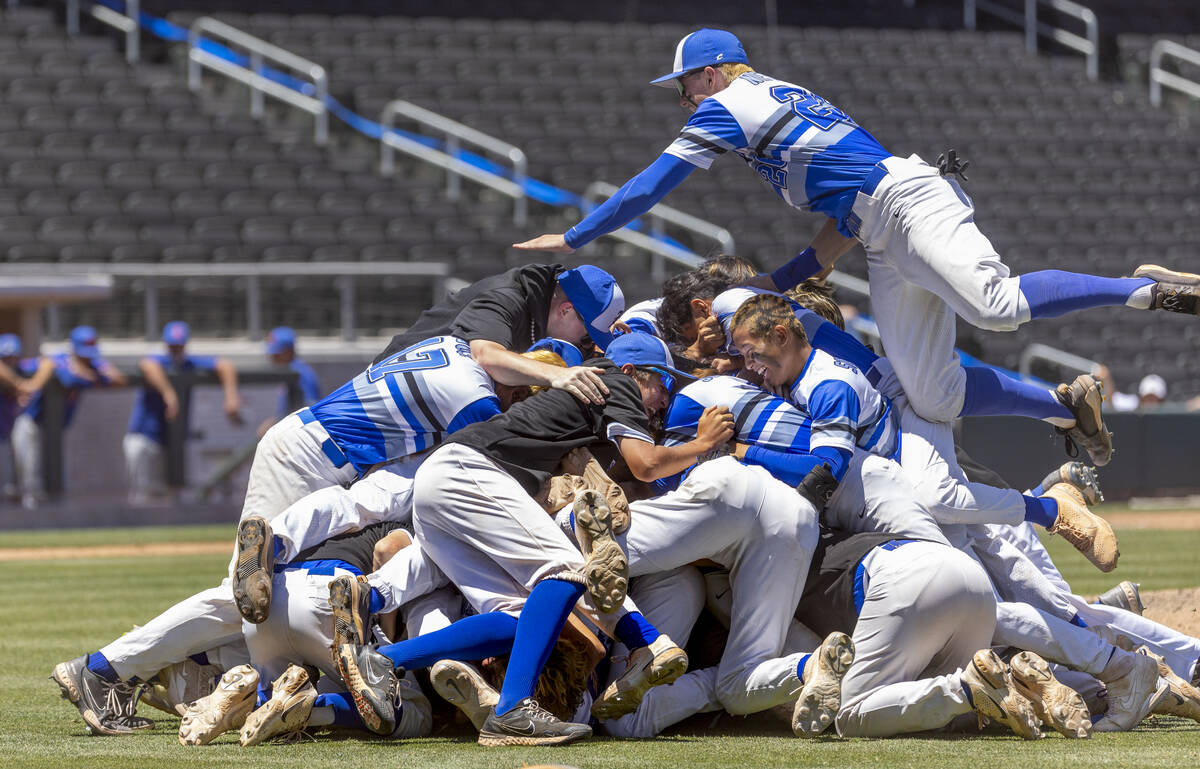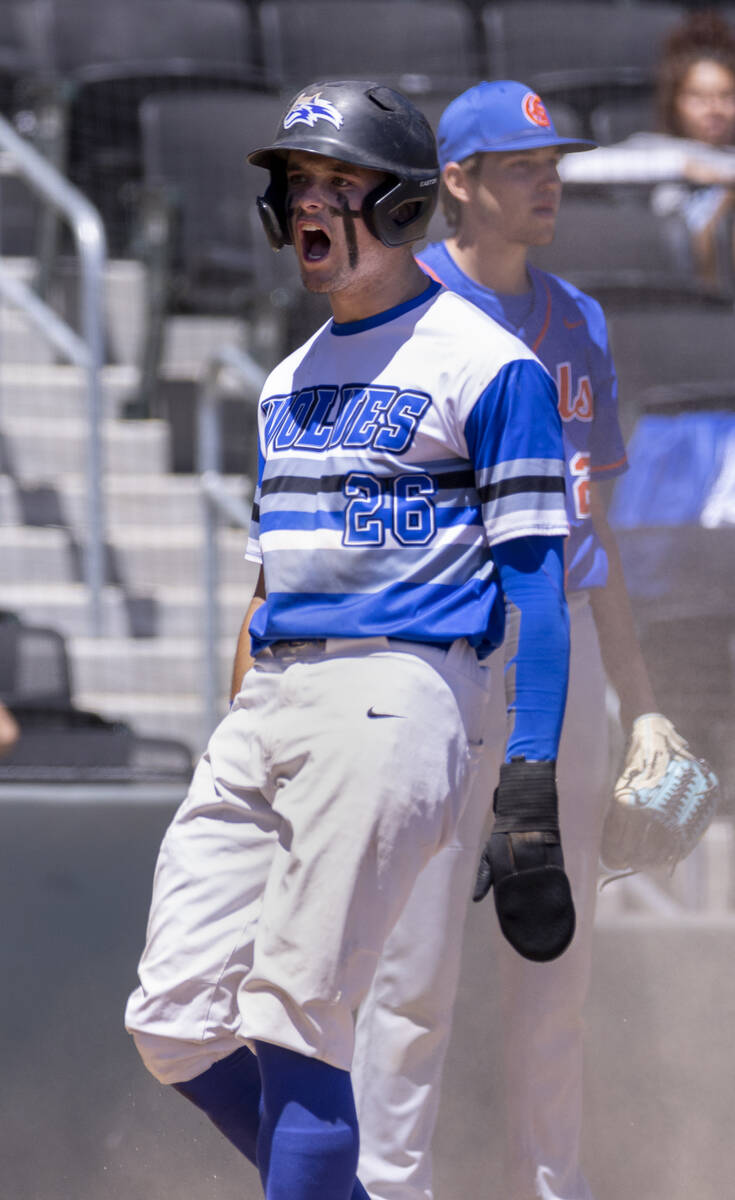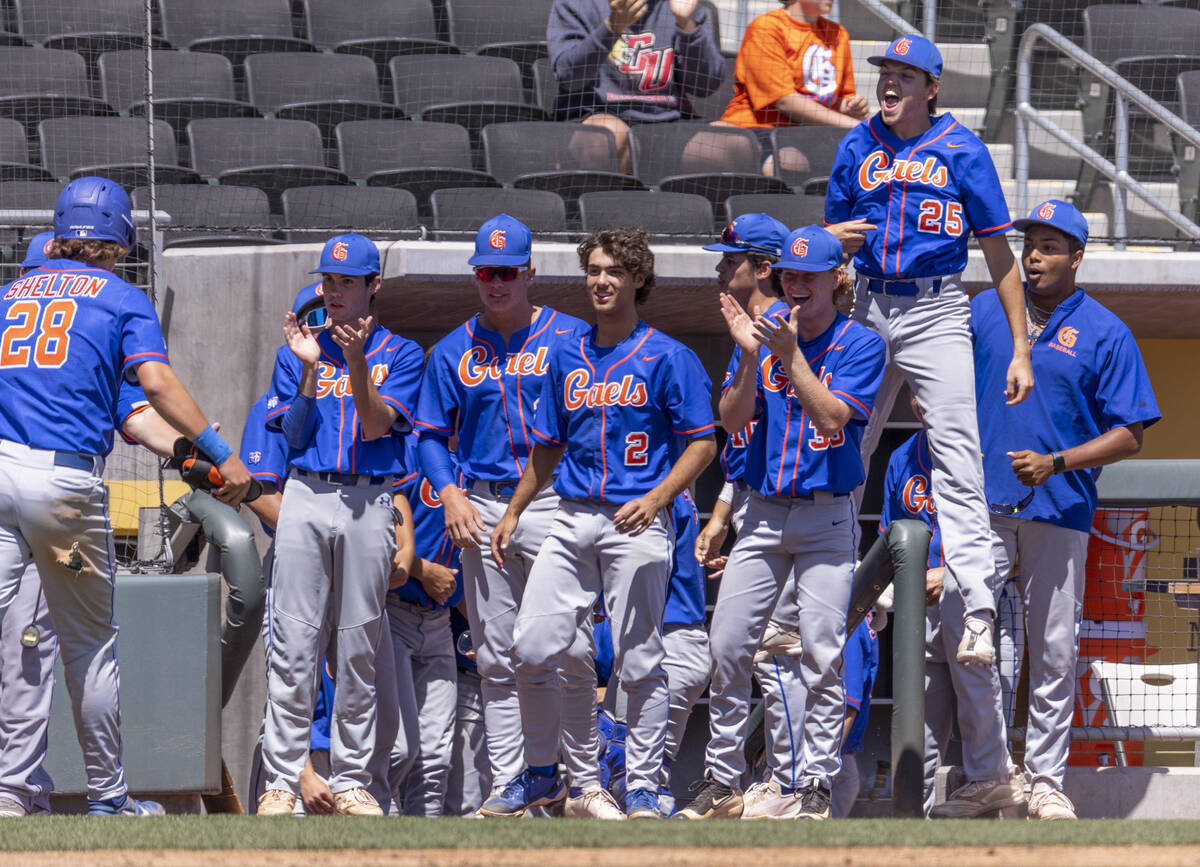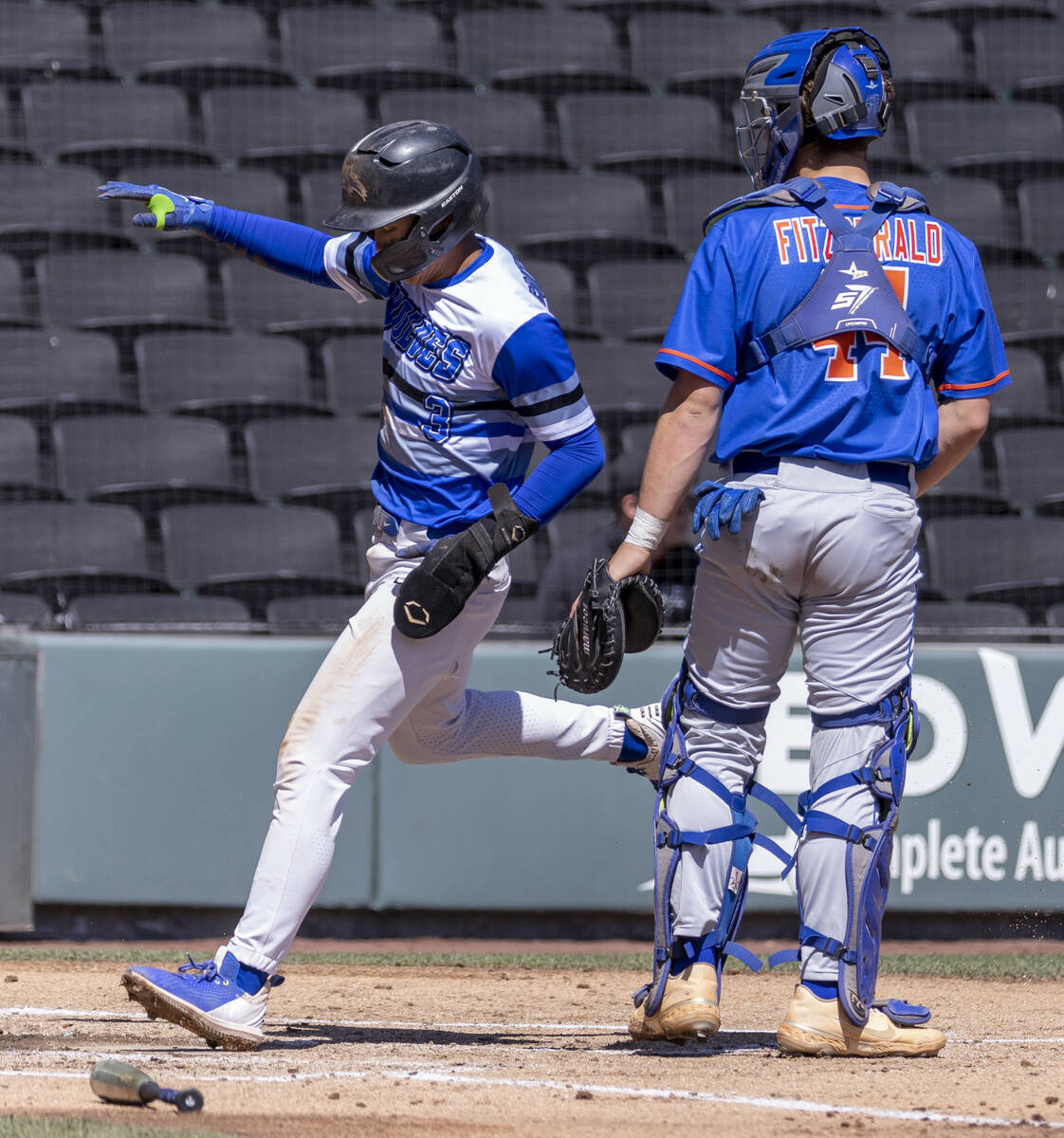 Basic's path to the Class 5A state baseball championship began a week earlier when the Wolves beat Bishop Gorman twice to win the Southern Region title.
"It gave us a huge boost," Basic coach Scott Baker said. "They're an excellent club. They've got all the makings to be a state champion. They had a ton of pitching, everything over there, so for us to actually beat them twice, it said to our guys that we were ready to roll."
Ready to roll, indeed.
The Wolves took advantage of a depleted Gorman pitching staff Saturday to defeat the Gaels 16-7 and win the state championship at Las Vegas Ballpark.
This was Basic's seventh state championship and first since 2017. There were no state tournaments the past two seasons because of COVID-19.
"It's something you live for," said Basic third baseman Chase Ditmar, who went 3-for-4 with an RBI and two runs. "We've worked so hard together as a team. Just to be able to go out and play today the way we did together and leave our 16 seniors at peace, we did it. We brought the state title back to Basic High School."
In defeating Gorman for the fourth consecutive time, the Wolves threatened to blow open the game early, scoring twice in the first inning. But the Gaels made a pitching change, going to Kam Perry, who got the final two outs to limit the damage.
With Perry pitching effectively, Gorman scored five runs in the top of the fourth to go up 5-2. But Basic answered with five in the bottom half and added nine runs over the next two innings.
It had seemed like a matter of time before Basic broke against Gorman's pitching. The Gaels opened the state tournament Thursday by nearly blowing a 10-1 lead to Reno and being forced to go deep into its staff. Then on Friday, Gorman went 13 innings in a victory over Reno.
The Gaels sent eight pitchers to the mound in Saturday's title game.
"It wore us down," Gorman coach Gino DiMaria said. "Today, we were done. We had no more pitching. We had to bang with them, and we did to a certain point."
DiMaria became emotional when talking about how his players kept fighting even with the odds against them.
On the other side, Basic knew it had a wounded opponent, but the Wolves still had to do their part.
"They showed up again," Baker said. "They've been showing up every day for the last three weeks."
Contact reporter Mark Anderson at manderson@reviewjournal.com. Follow @markanderson65 on Twitter.