Liberty's O'Bannon tames Wolves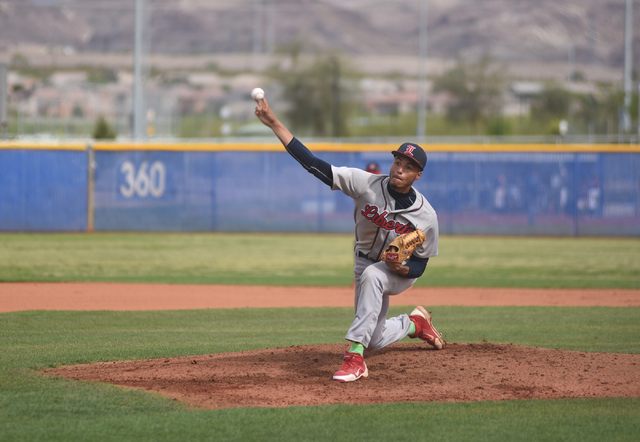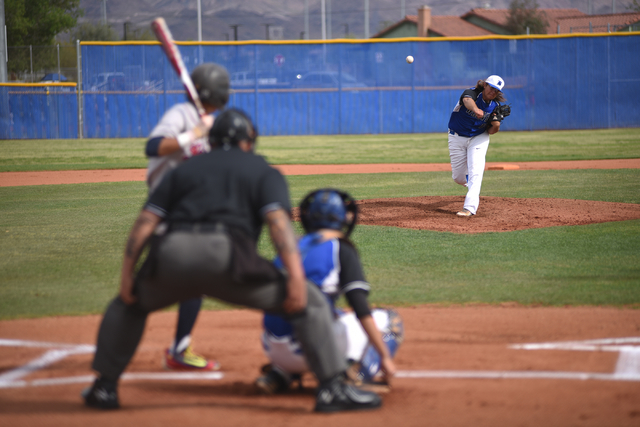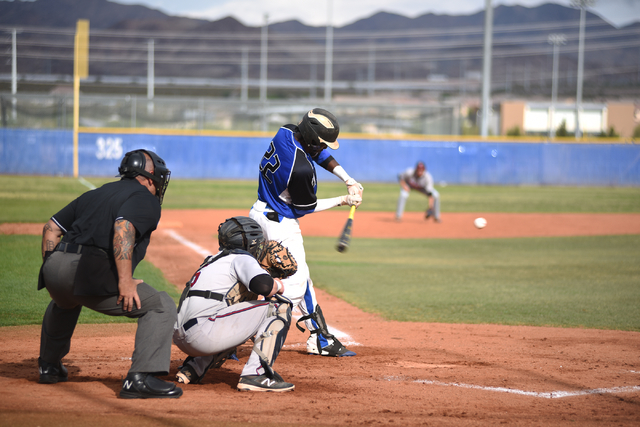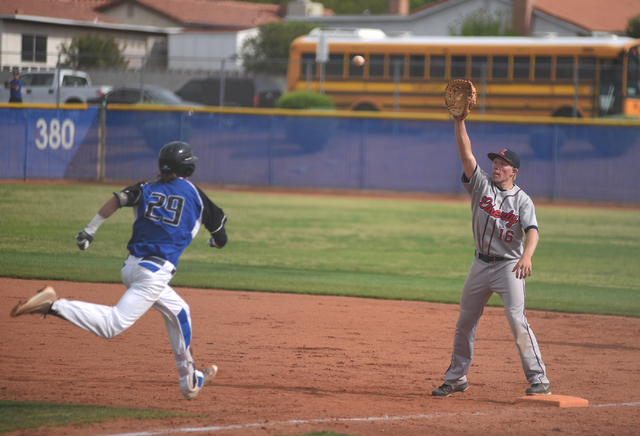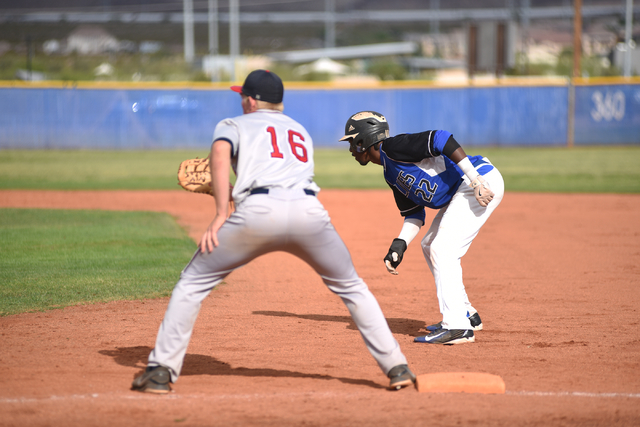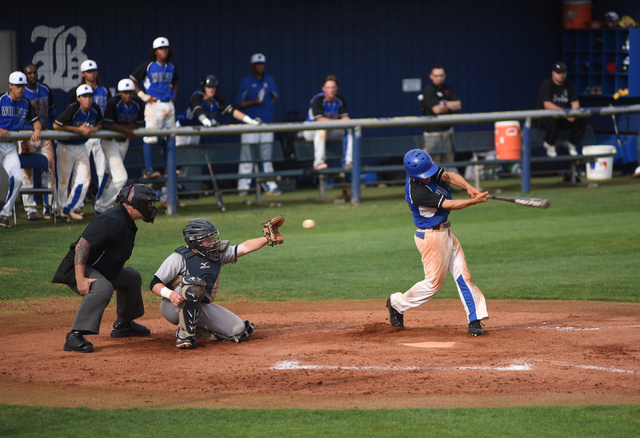 Liberty pitcher Ed O'Bannon may stand tall.
But the 6-foot-7-inch senior has a different pitching philosophy: live low.
O'Bannon kept the ball down in the strike zone all day Friday, firing a two-hit shutout to lead the Patriots to a 4-0 road win over top-ranked Basic.
"Really, I was just trying to live low," O'Bannon said. "If I live low, I know I can pitch to contact. I know I don't have to strike everyone out, and I know I have a good, solid defense behind me."
Basic starter Trever Berg matched O'Bannon pitch-for-pitch early. Both pitchers worked quickly, and got ahead of hitters, and both had limited the opposition to one hit through four innings.
But No. 4 Liberty (13-5, 6-2 Division I Sunrise League) finally got to Berg in the fifth. Omar Ortiz smacked a 2-2 pitch inside the bag at first for a leadoff double. After Michael Wong walked, Kevin Clark bunted to advance the runners. Berg bobbled the bunt, and all runners were safe to load the bases. Jacob Klein then grounded out to second to score Ortiz for a 1-0 lead.
"It was a pretty comforting feeling," O'Bannon said of getting the lead. "Once we were ahead, I was like, 'All I've got to do is just do what I've been doing all game, which was living low, throwing strikes and trying to keep runners off the bag."
Liberty added three unearned runs in the sixth to give O'Bannon some cushion. With two outs, Justin Lutes scorched a 3-2 fastball to center for a single. Ortiz was intentionally walked, and Wong drew a four-pitch walk to load the bases. Berg tried to pick Wong off at first, but his throw was wild, allowing Lutes and Ortiz to score.
Basic catcher Roger Riley then tried to gun down Wong advancing to third, but his throw also was wild, and Wong also came home to score.
"I had a whole lot of confidence in my offense," O'Bannon said. "I know eventually they're going to pull through, they're going to get some hits, pepper some gaps. Unfortunately, that wasn't the case entirely, but once we got baserunners, we did capitalize on that."
O'Bannon struck out five with two walks. He threw 87 pitches, 59 for strikes.
"He's been in control most of the season," Liberty coach Wilfredo Rivera said. "He's just getting better and finding his groove, finding his location. More composure out of him. He's our guy. He's our rock."
Omar Ortiz was 2-for-2 and scored twice for Liberty, which moved in to a four-way tie for first in the Sunrise.
Berg allowed one earned run on three hits in six innings for Basic (17-4, 6-3), which lost for the second time this week and fell to fifth in the Sunrise.
"It gives us a whole lot of confidence knowing that we beat a powerhouse team like Basic," O'Bannon said. "It's a big confidence booster. It's just foot on the gas, really. We can't stop, we've got to keep rolling."
Contact prep sports editor Damon Seiters at 702-380-4587 or dseiters@reviewjournal.com. Follow him on Twitter: @DamonSeiters
Box scores: