Jamal Bey leads Bishop Gorman to 7th consecutive state boys title
February 23, 2018 - 11:11 pm
Updated February 24, 2018 - 12:29 am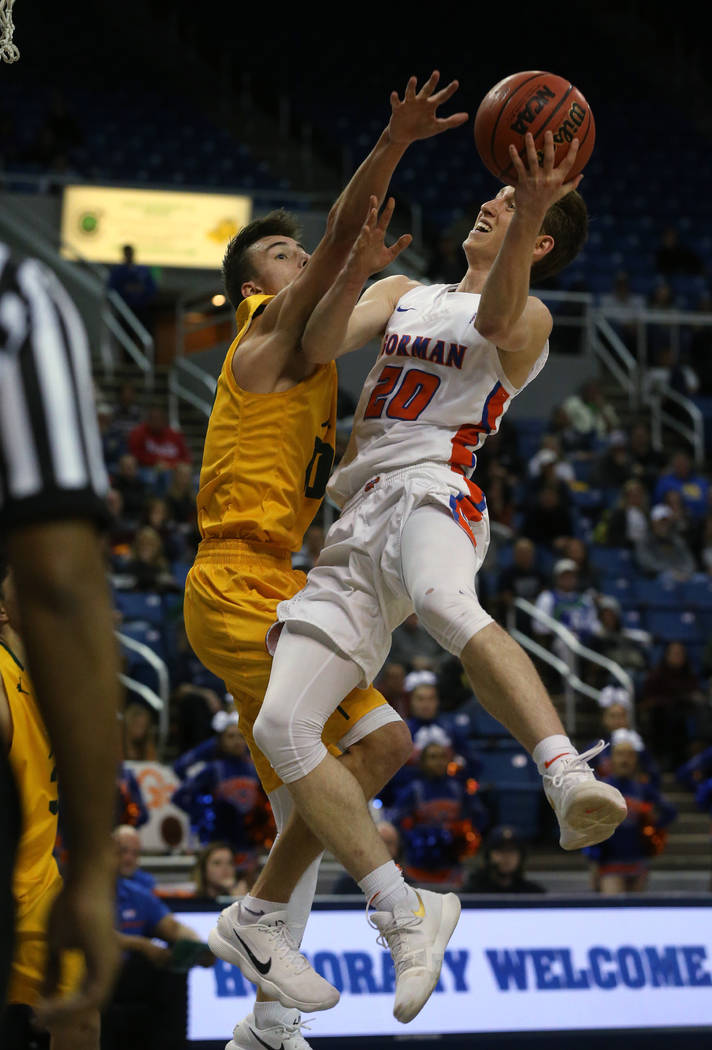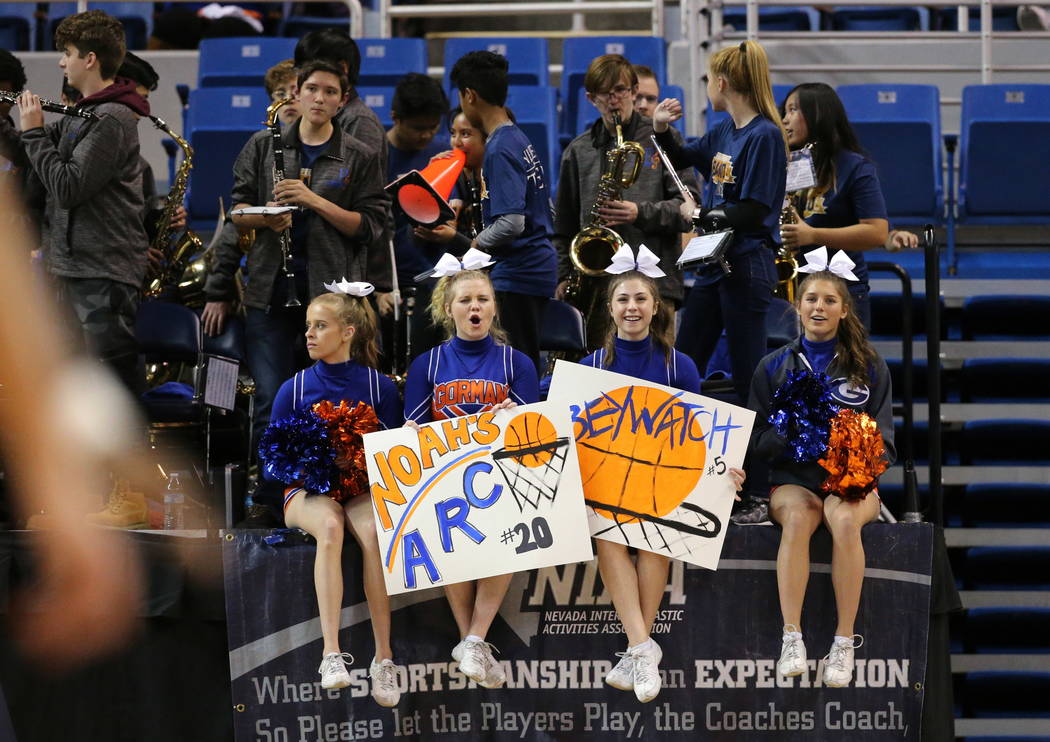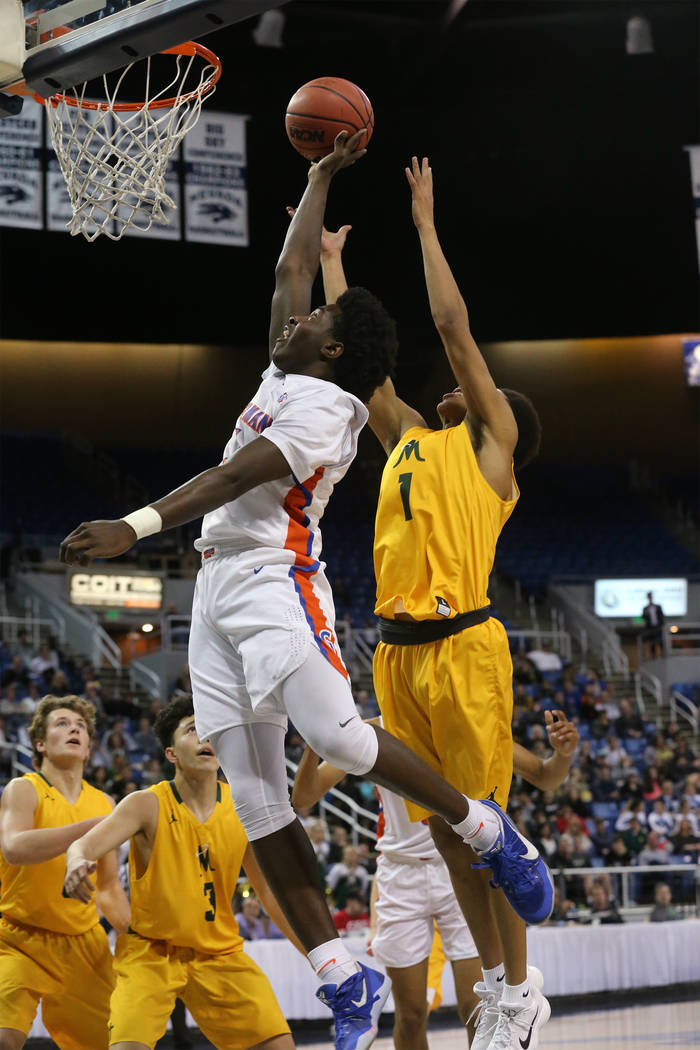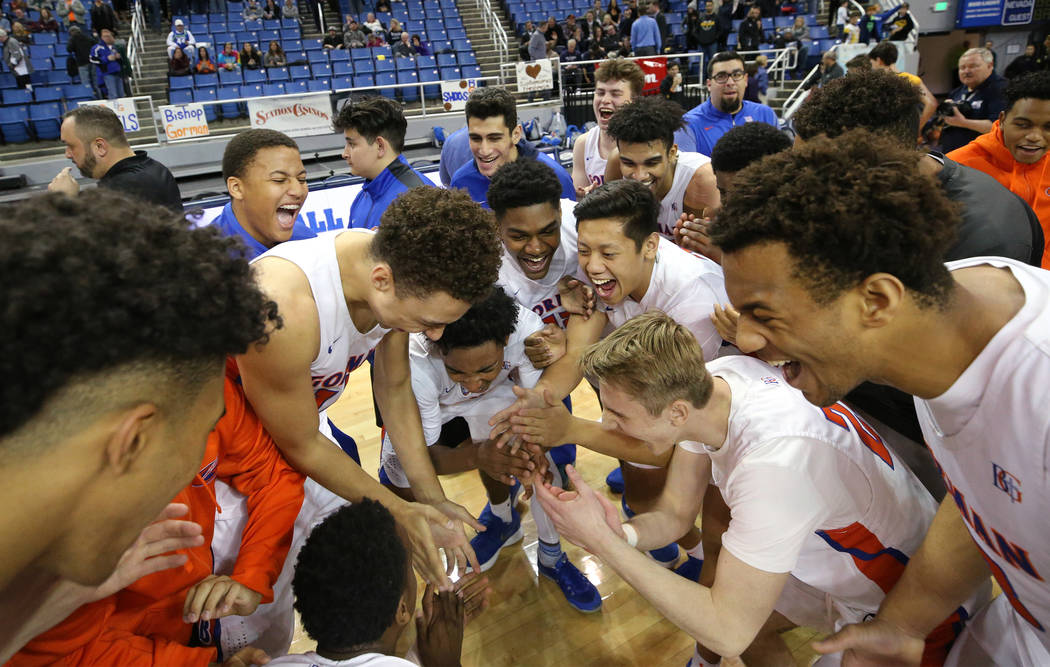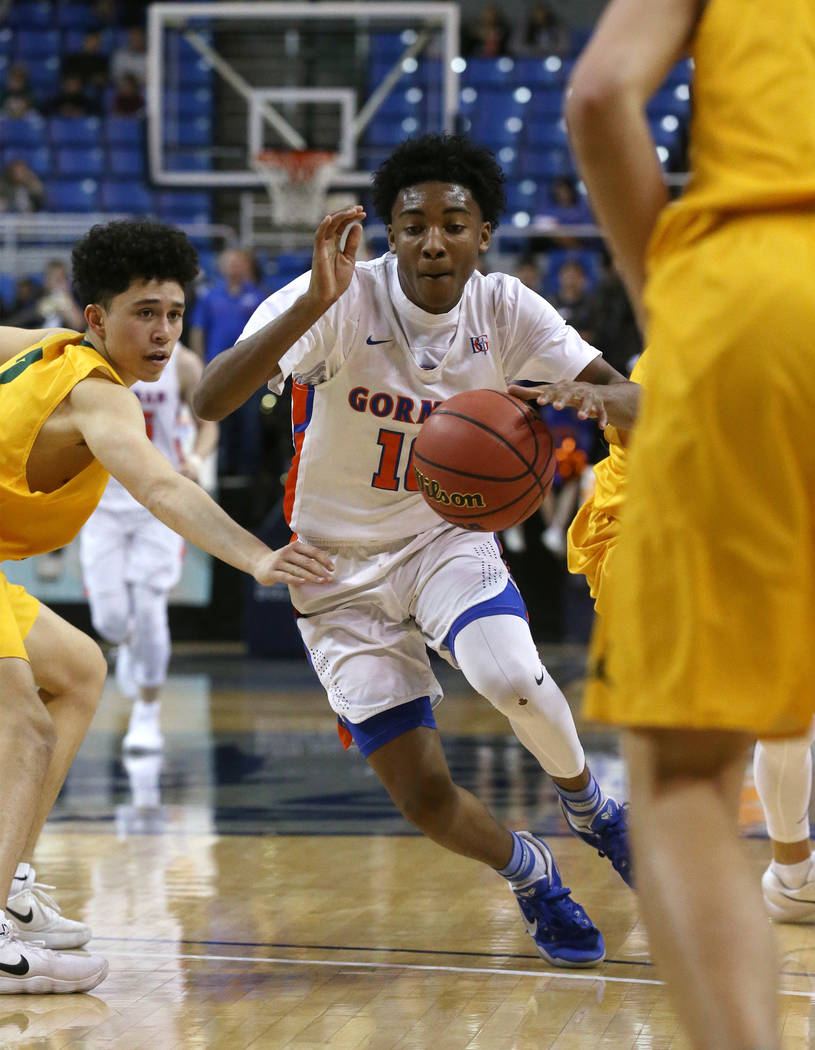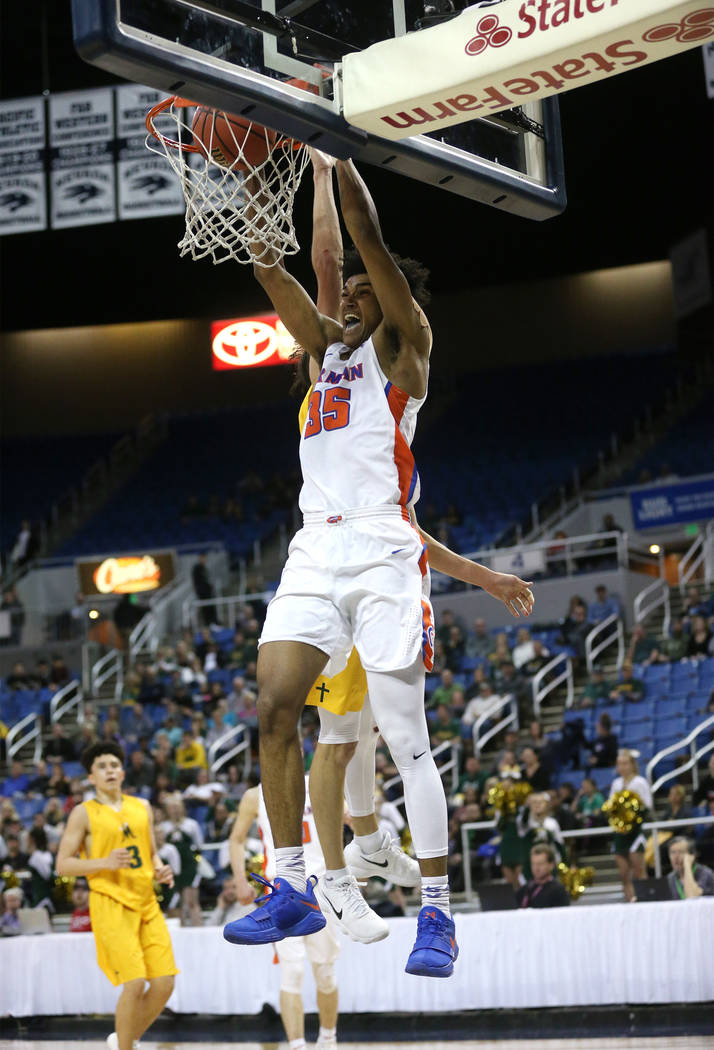 RENO — Bishop Gorman senior Jamal Bey seemed like he couldn't stop smiling as he left the court at Lawlor Events Center on Friday night.
And why not? The Bishop Gorman senior ended his high school career in style.
Bey had 21 points and seven rebounds as the Gaels beat Bishop Manogue 62-41 to claim the Class 4A boys state basketball championship. It was Gorman's seventh consecutive title.
"We started off strong," Bey said. "They came back, but we knew they were going to come back. We just played like we've been playing the whole year and got it done."
A night after struggling to put away Spanish Springs in the semifinals, the Gaels (29-4) left no doubt Friday. Gorman's defense keyed the win, as the Gaels took advantage of 22 Manogue turnovers to score 23 points.
"In the locker room, we said we were going to get hyped and start on the defensive end, and that's what we did tonight," Bey said.
Bey scored 11 points in the fourth quarter to help the Gaels pull away. His dunk with 1:34 to play after a long pass from Chance Michels punctuated the win, and he added two free throws with one minute left for the final margin.
"He's been the player of the year all year. He's been our leader," Gorman coach Grant Rice said. "The great thing about Jamal is he doesn't really care about those numbers. He's not taking bad shots. He's not a volume scorer. He was in the shadow of some really good players the last three years, and he's just as good as all those guys."
Rice was pleased with the way his team closed the game. The Gaels were 5 of 8 from the field in the fourth quarter as they spread the floor, and they iced the game by making 8 of 10 free throws in the final period.
"We shot too many 3-pointers in the first three quarters," Rice said. "When we're making shots, we're a pretty good team. When we're missing 3s, we've got to adjust.
"We got up to about an eight- or 10-point lead, and we just said, 'Layups only.' We went to a little bit of a spread offense, and we were able to get some good looks and some layups."
Even with Bey graduating, the future of the program appears bright. The Gaels spent much of the second half with two freshmen and two sophomores on the floor.
Freshman Will McClendon had 13 points and five rebounds off the bench, and freshman Zaon Collins had seven assists and four steals starting in place of injured senior D.J. Howe.
"It's pretty exciting when we've got some young guys who have been so good," Rice said. "We knew those young guys were good. We'd seen them play, and we knew they were good, but I think they exceed some expectations."
Gabe Bansuelo led Manogue (24-6) with 16 points. The Miners were the last team to beat Gorman in the state tournament, beating the Gaels 45-44 in the state semifinals Feb. 24, 2011.
Contact prep sports editor Damon Seiters at dseiters@reviewjournal.com or 702-380-4587. Follow @DamonSeiters on Twitter.
Box score:
Bishop Gorman 62, Bishop Manogue 41