Sunset Boys: Noah Taitz shoots Gorman to title
February 17, 2018 - 9:57 pm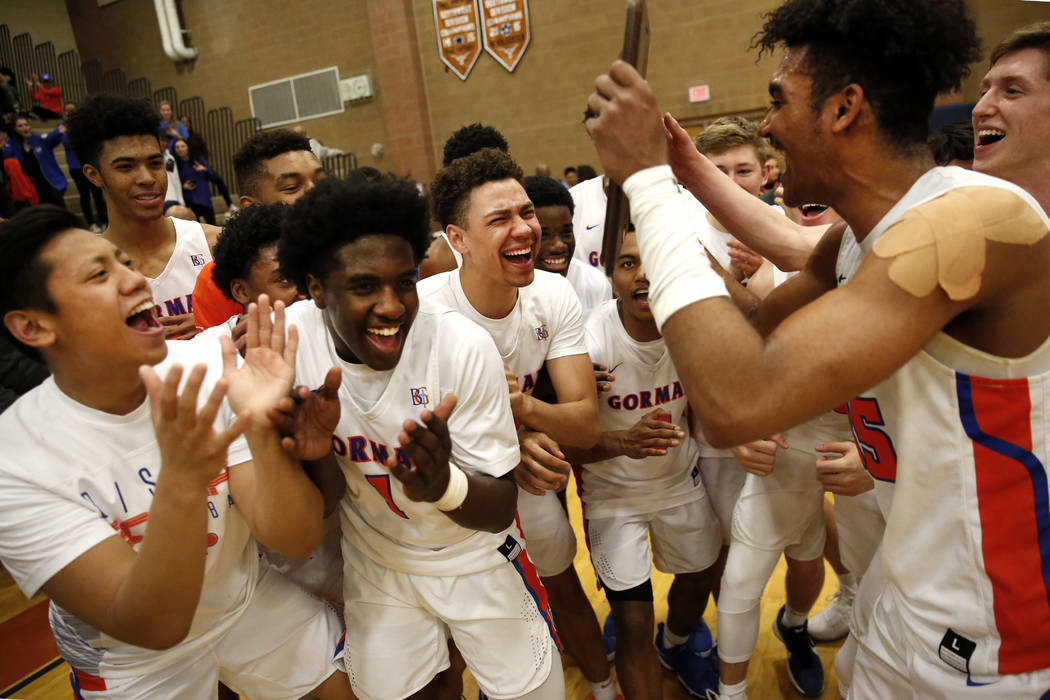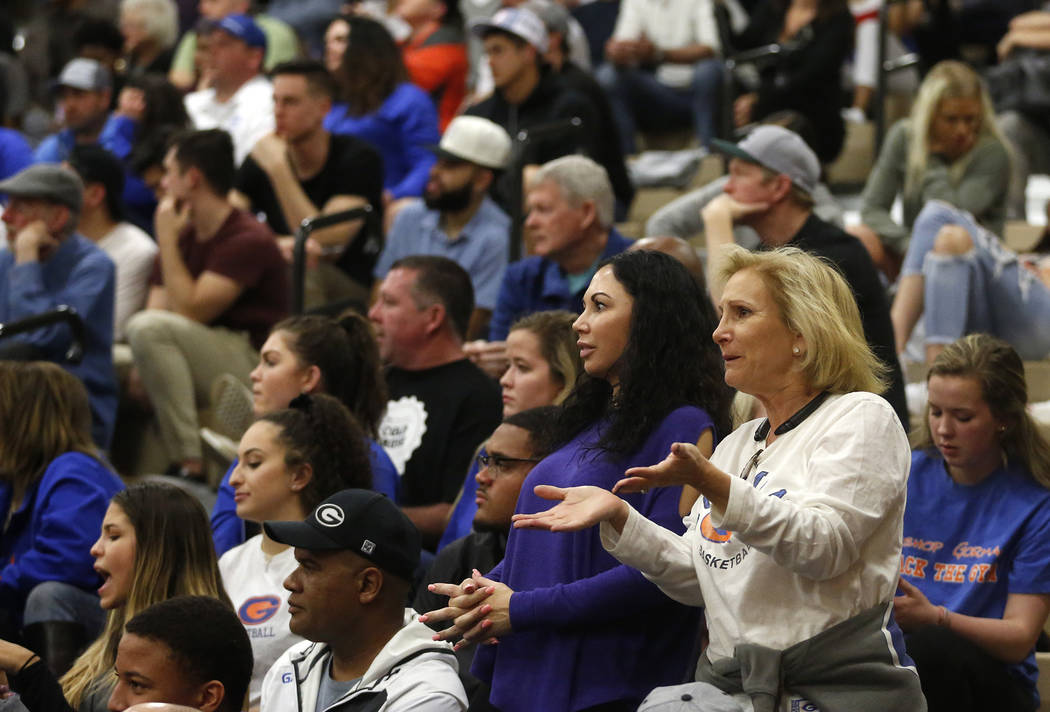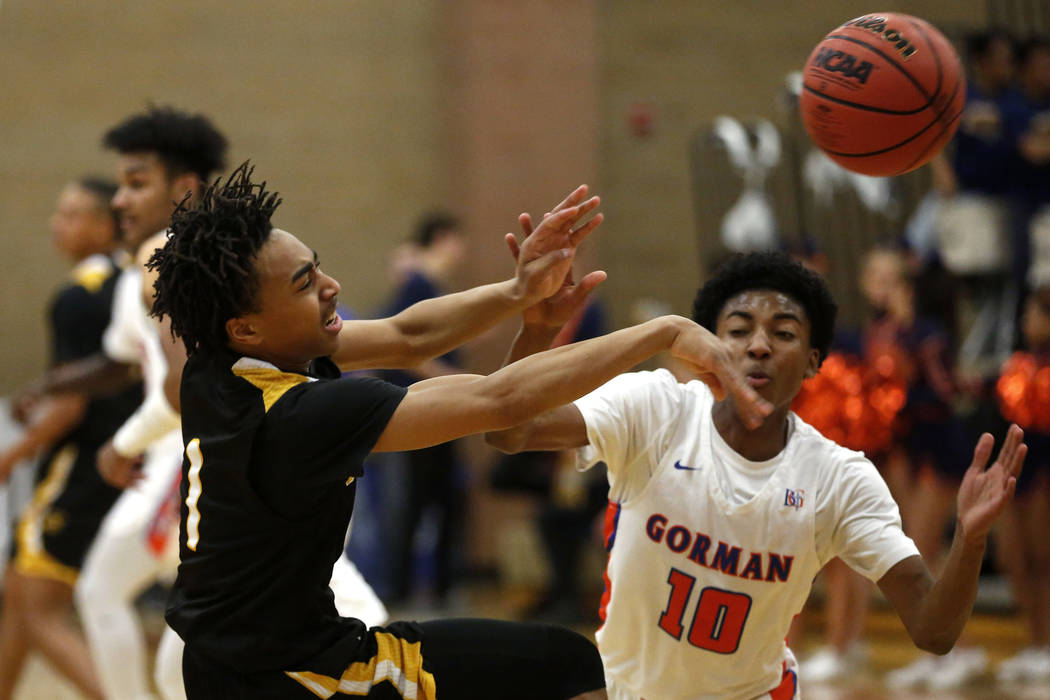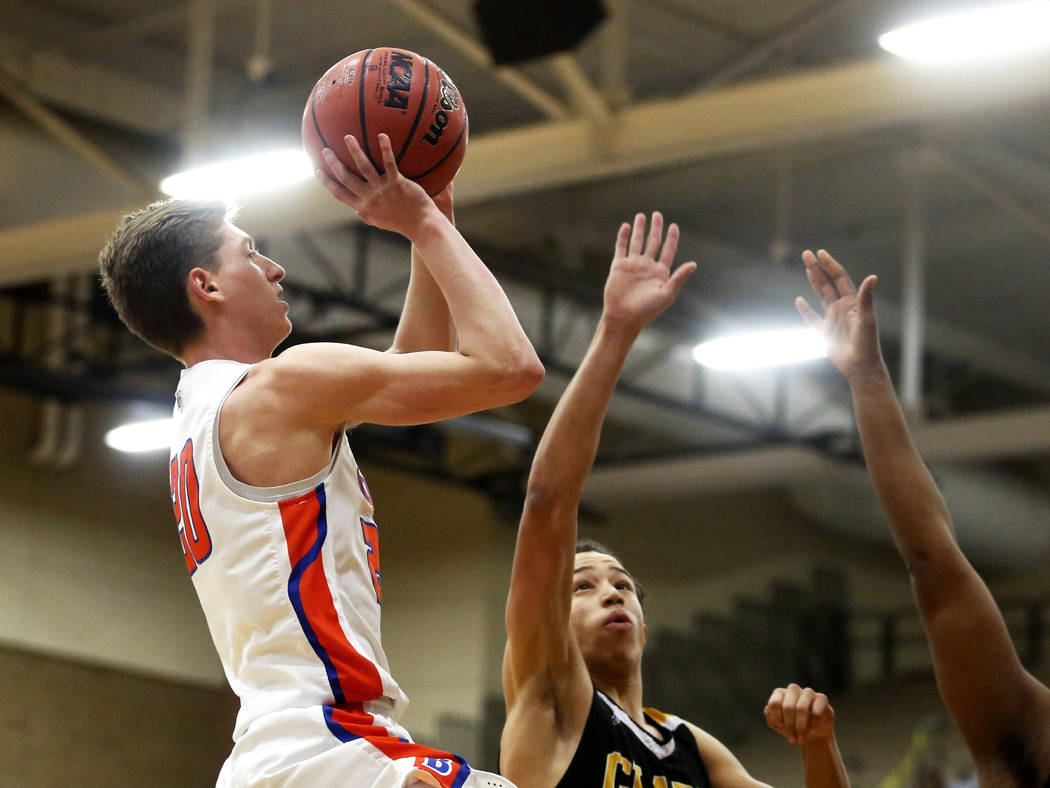 The last time Bishop Gorman played Clark, Noah Taitz had just seven points.
He wasted little time topping that total on Saturday.
Taitz hit four 3-pointers and scored 27 points as the Gaels beat the Chargers 57-46 at Legacy to claim the Class 4A Sunset Region title.
"I was trying to stay aggressive out there and make plays for my teammates and just do whatever it takes to win," Taitz said.
Taitz helped get the Gaels (27-4) going early, as he had a pair of 3-pointers and eight points in the opening quarter.
He hit another 3-pointer in the second quarter, and Gorman was 7-for-11 on 3s in the first half to take a 30-22 lead.
"When we're hitting shots, we're tough to guard," Taitz said.
Clark went to a 2-3 zone in the second quarter, and the Gaels responded by hitting four 3-pointers. Gorman coach Grant Rice said he thought Taitz was ready for a big game after the team's afternoon shootaround.
"He came out ready to go today," Rice said. "I could tell Noah was going to shoot the ball well tonight. So we were kind of excited when we saw that zone defense."
Jamal Bey added 13 points, and was 3-for-4 on 3-pointers. The Washington signee attempted just six shots, but added eight rebounds and two blocks.
"Jamal played well, and I was proud of Jamal because he didn't get many looks in the second half, but he didn't force it, either," Rice said. "Sometimes your best player forces it at times, and he didn't do that. He played team ball and had a great effort."
The Gaels keyed on Clark junior Jalen Hill, who had 21 points and eight rebounds the last time the team's met. Hill had just eight points and six rebounds on Saturday.
"Last time, even though we won the game, Jalen killed us," Rice said. "Our whole goal was to limit Jalen's second-chance points, to keep him off the glass."
Greg Foster scored 13, and Antwon Jackson had 11 points and seven rebounds to lead Clark, which finished 22-7. Four of the losses were to Gorman, which has won 10 consecutive region titles.
The Gaels won the last six big-school state titles, too.
"The region title, it's a big deal to win that," Rice said. "Our goal is to try to go up to Reno and win a couple more games but it's nice to win this region title. It wasn't easy this year, that's for sure."
Box score: