Chaparral gains weapon heading into state semis
November 11, 2016 - 8:05 pm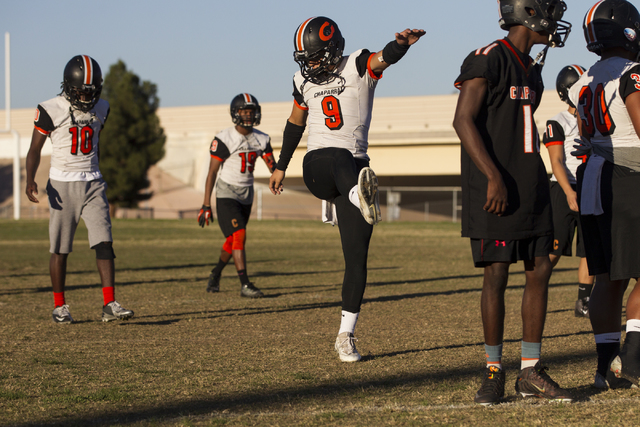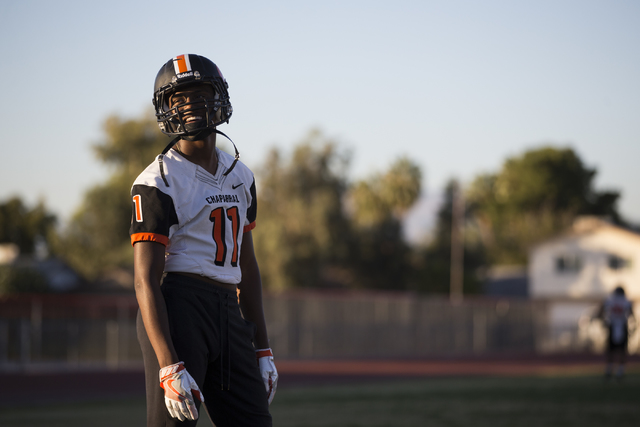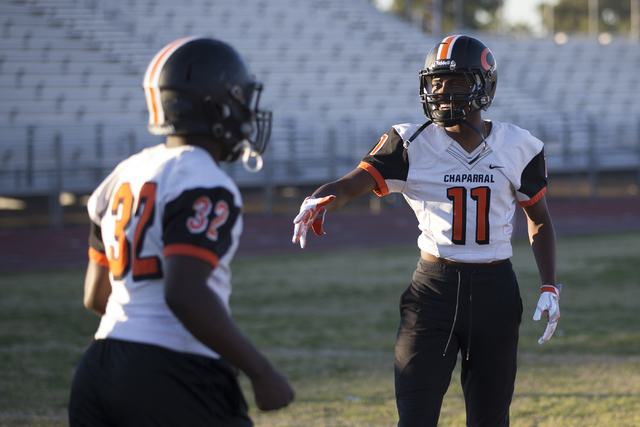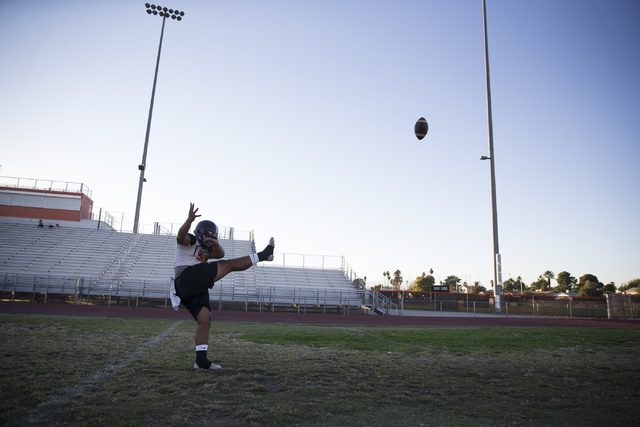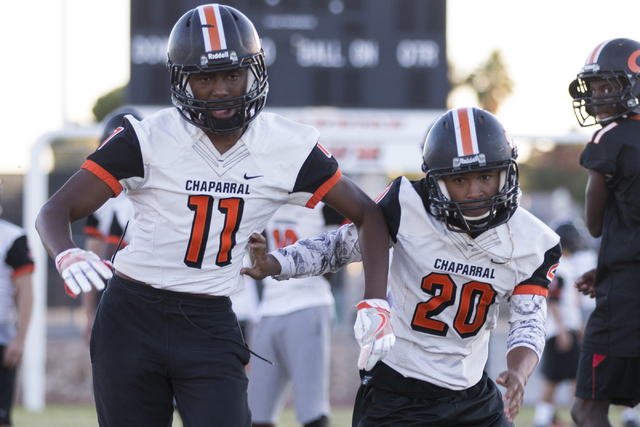 Chaparral unveiled a new weapon last week. When the Cowboys play at Spring Creek at 1 p.m. Saturday in the Class 3A state football semifinals, they'll do so with a new trick up their sleeve.
Running back Jacob Ford, who averaged less than 10 carries per game, carried the ball 24 times for 80 yards and three touchdowns last week in Chaparral's win over Virgin Valley, showing that the offense is more diverse than its passing reputation.
"The game plan was to run the ball in the middle and hit our other, secondary receivers that were not on the charts," Chaparral coach Paul Nihipali said. "Let's stay with it until they stop it."
The receivers on everyone's charts are seniors Kentrell Petite and Devin Gaddy. They combined for 2,077 yards and 29 touchdowns this season, while the rest of the team had 339 total receiving yards and three touchdowns. Only once all season did the Cowboys (6-5) win a game in which the duo did not combine for at least 200 yards receiving.
It's clearly a passing offense. Ford had a season-high 19 carries against Moapa Valley on Oct. 21, and he had only two rushes for 3 yards in the Cowboys' first playoff game against Cheyenne. Then he exploded against Virgin Valley.
"We planned on running the ball anyway because they were throwing double coverage on (Petite) and Gaddy," Ford said. "So we just had the mindset of going and running the ball."
The Cowboys' path to the semifinals was slightly unorthodox. They did not win two games in a row all season and entered the postseason with a 4-5 record, good for third in the Class 3A Sunrise League.
"A lot of people were, like, we're not going to make the playoffs because of our record," Petite said. "And then we made it, and I was pretty excited about that. Then we got those first two wins."
Spring Creek (10-0) has laid waste to the Northern Region. The Spartans outscored foes 444-166 and allowed an opponent to finish within one touchdown once.
Much like Chaparral, Spring Creek likes to pass the ball. Quarterback Jon Jund has amassed 2,983 yards through the air and has thrown 34 touchdown passes to five interceptions.
Chaparral will certainly go in as the underdog, but that doesn't bother the Cowboys. It's an experienced group making its third consecutive trip to the postseason. But when the bus rolled out of Las Vegas at 6 a.m. Friday, it was with confidence that it was not the final game of the season.
"We try to get it regimented that we let these kids know it's a seven-hour trip, and it's a business trip," Nihipali said.
On the itinerary: A game with a northern powerhouse and a shot at the program's first state championship since 1977.
Contact Justin Emerson at jemerson@reviewjournal.com or 702-387-2944. Follow @J15Emerson on Twitter.