Ex-Arbor View coach quickly building up Somerset-Losee program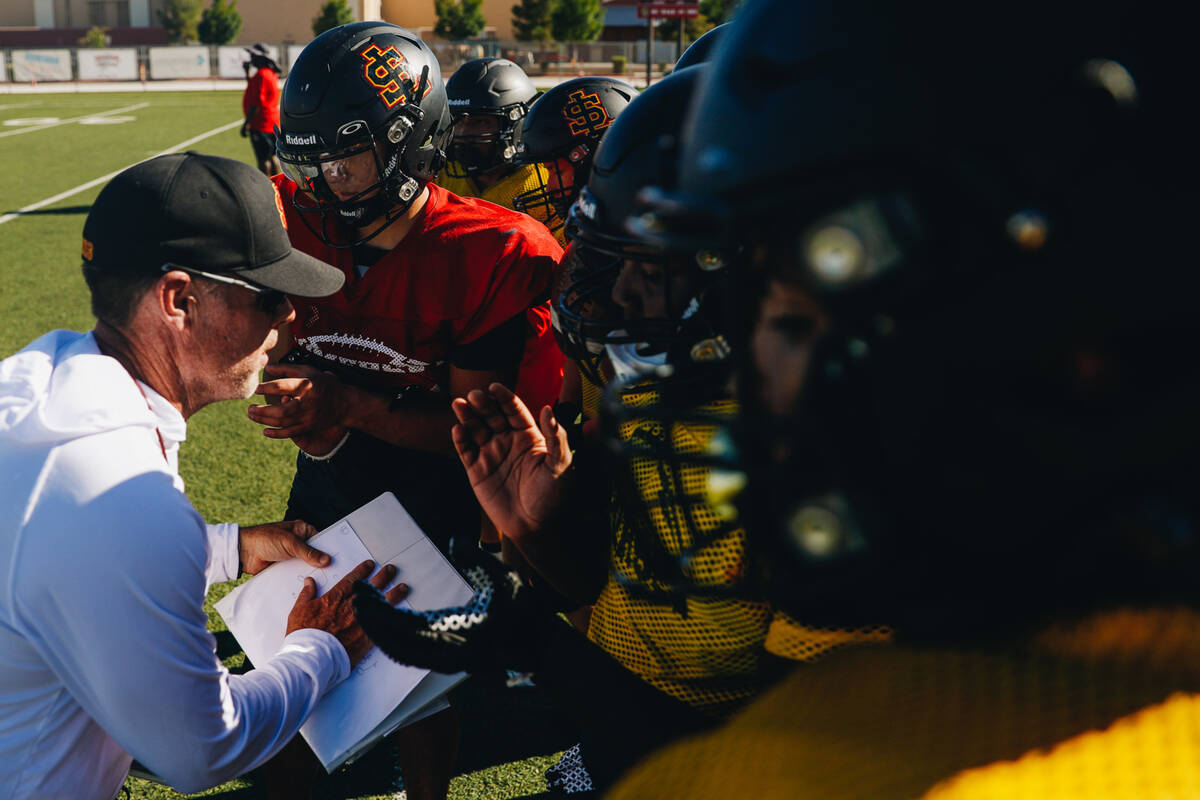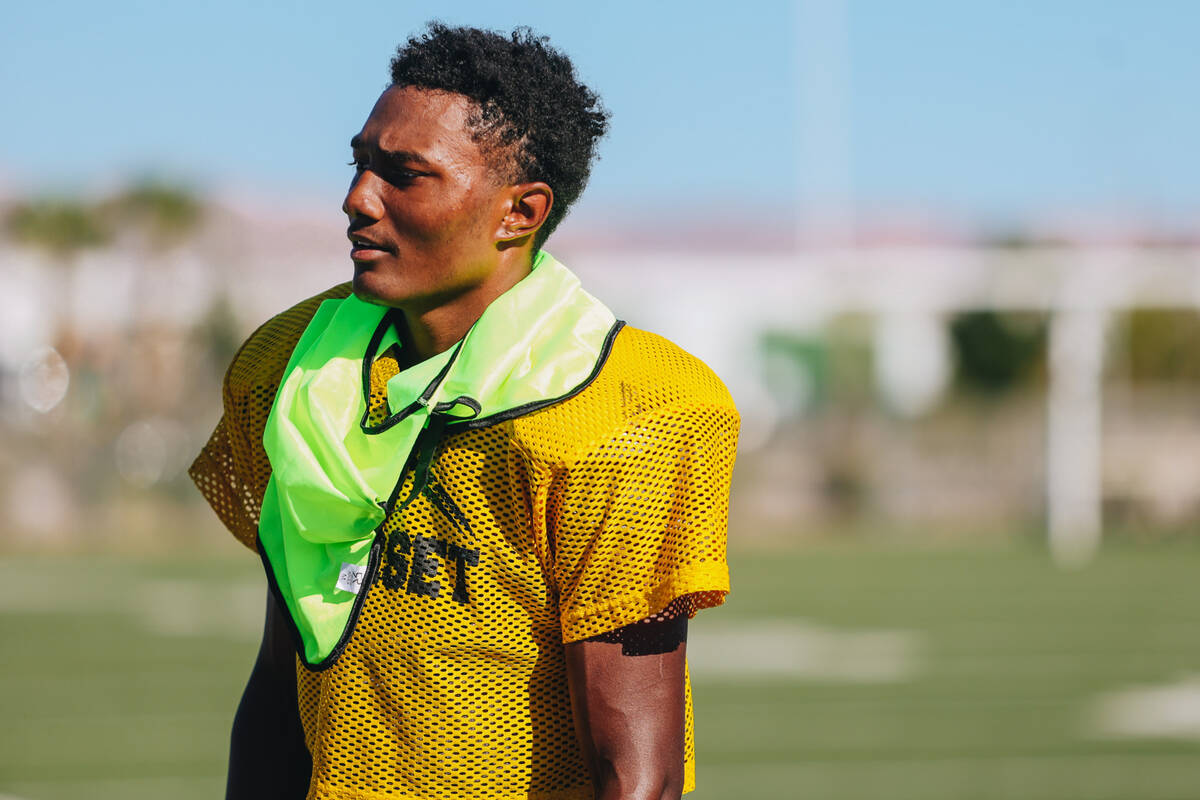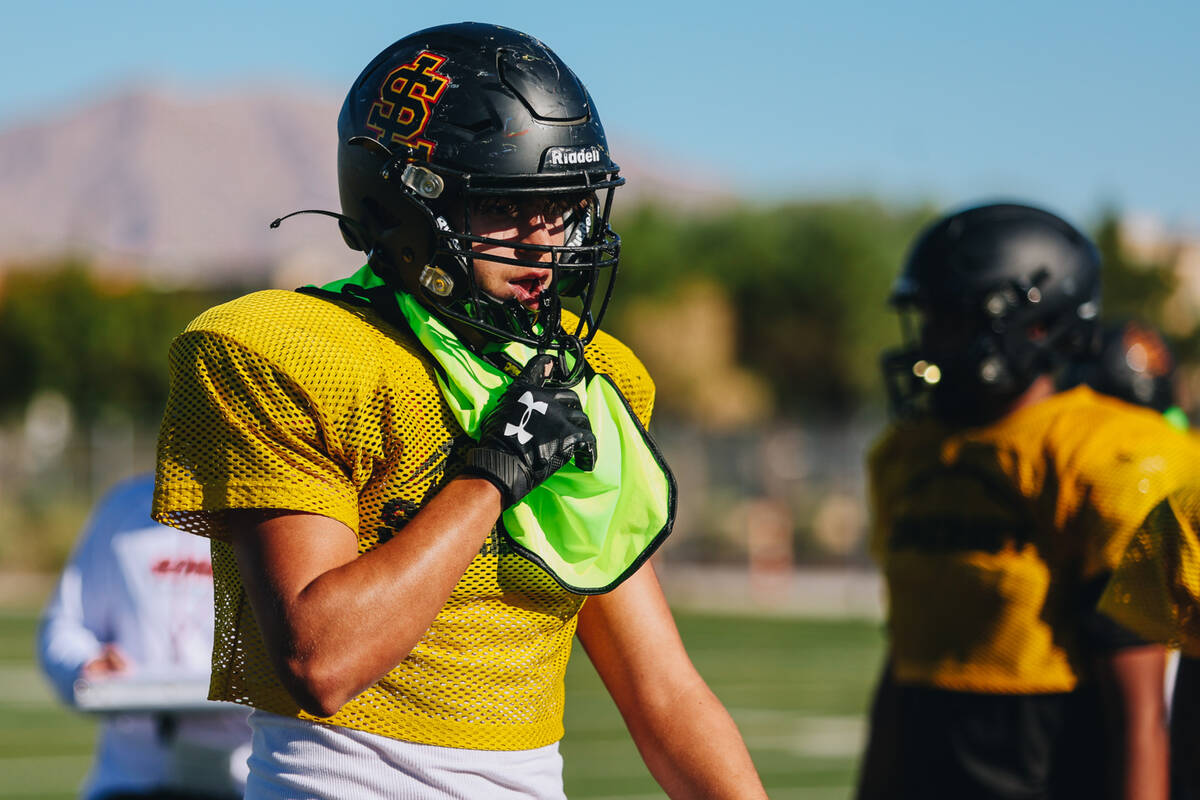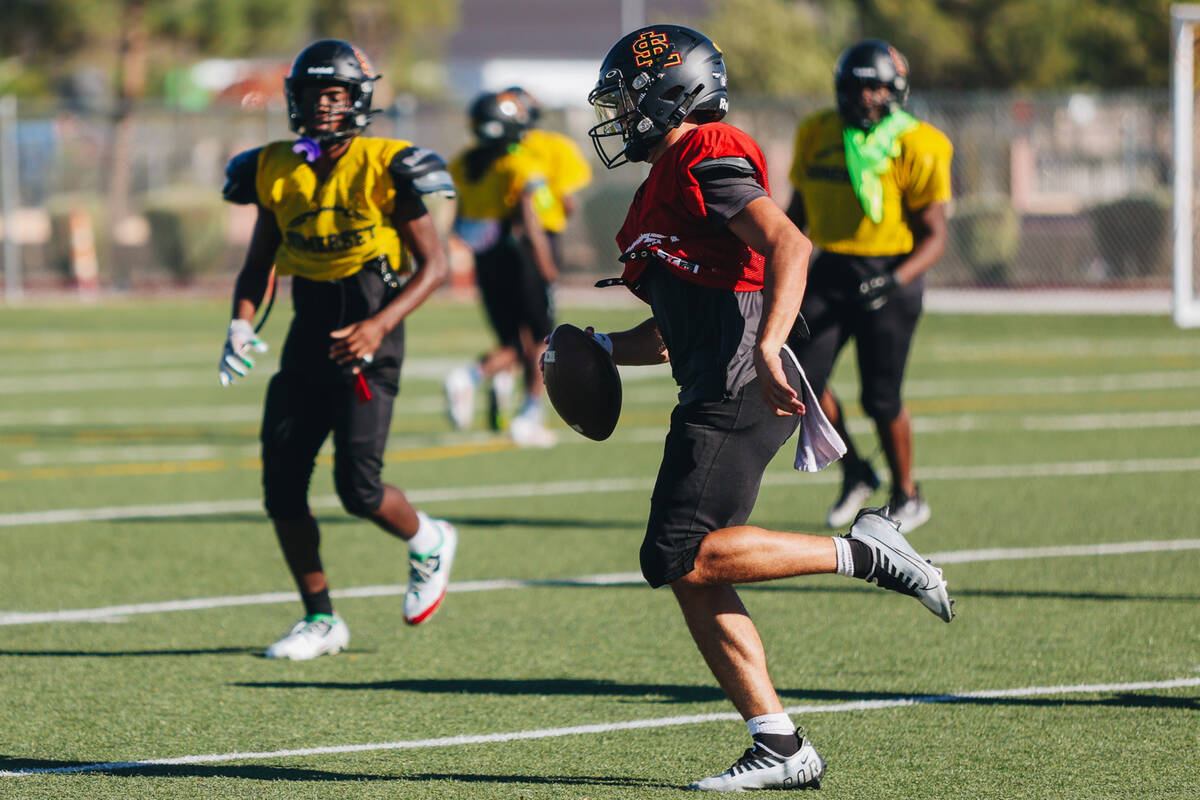 Dan Barnson thought he was done coaching high school football in 2018 when he stepped down from Arbor View.
Over a successful 12-year run, he had built the Aggies into one of the state's top programs.
When Somerset-Losee principal Jessica Scobell, the former vice principal at Arbor View, called Barnson in 2021 about the charter school in North Las Vegas wanting to start a football program, Barnson immediately said, "No way."
But after about "15 seconds," Barnson opened his mind.
After touring the campus and listening to Scobell's visions for the program, Barson figured he still had "some gas in the tank" to take the job.
In its second year playing football, Somerset-Losee is off to a 2-1 start and looking to establish itself as a contender in the new-look Class 4A. The Lions, No. 3 in the Review-Journal's 4A rankings, open 4A Desert League play at top-ranked Centennial at 6 p.m. Friday.
"I'm proud of everything we've done so far in this short time," Barnson said.
Somerset-Losee's boys basketball team won the 3A state title in February, and other charter schools in the city are building emerging athletic programs.
SLAM Academy's wrestling team won the 5A state title in February, and its football team made the 3A state title game last season. Democracy Prep's girls basketball team won the 2A state title last season and will move up to play in 5A this fall.
Barnson had to start from scratch. He had to order everything from actual footballs to full sets of uniforms and equipment and to start building a weight room and bleachers for the field.
Another obstacle was getting players ready for their first season with only three current players having any high school football playing experience before last season.
"I took so much for granted over the years over the years with kids that have played," Barnson said. "We had to practice how we stood on the sideline, how we entered the field, how we put on our equipment. It was back to the basics and a real eye-opener for me."
He also had to get players ready for his unique system: the double-wing offense. Quickly, Barnson saw his players buy into the run-heavy offense.
"Everything is fun about it," senior tight end/defensive end Sean Fuentes said. "You have to do your job, and if you do it correctly, the more fun you'll have."
Said senior running back/linebacker Malachi Johnson, "To make sure it works right, it's really people just wanting to hit people. If you're scared to hit somebody in the double-wing, it's not going to be run properly."
Originally, Somerset-Losee was going to play as just a junior varsity team last season, but Barnson decided to play varsity to "close the gap" to where he wanted to program to be. The Lions went 4-6.
"It was so satisfying to watch what we did from April, May, June, go to a summer camp, and then line up and we won a football game, and then we went to another football game," Barnson said.
After an eventful realignment process, the Lions moved up to 4A, made up of other schools whose football programs are looking to find their footing. Barnson said the Lions can compete with most of the teams in the league.
"It's really gonna be challenging," Johnson said. "It's really going to be more physical than last year. It's going to be more challenging and it's going to be harder, so we're going to have to work harder."
Barnson, in his 31st year coaching, said he was "humbled" to have some of his former assistants want to join him on this journey. He credited team leaders like Johnson, Fuentes and senior lineman Bryce Simpkins for laying the foundation and leading by example.
"He's probably the best coach I've ever had," Johnson said. "He's very encouraging and makes sure we do the right thing."
Johnson and Fuentes said they take pride in being a part of the first football team in school history. Barnson said he's proud of the commitment of his players and their willingness to get better.
"They're getting it and figuring it out on their own," Barnson said. "They're coming to us with suggestions, which means they're getting it and they're starting to put the puzzle pieces together. And that's pretty cool to see."
Contact Alex Wright at awright@reviewjournal.com. Follow @AlexWright1028 on X.