GIRLS GOLF: Palo Verde handles Green Valley in nine-hole match
October 5, 2016 - 9:28 pm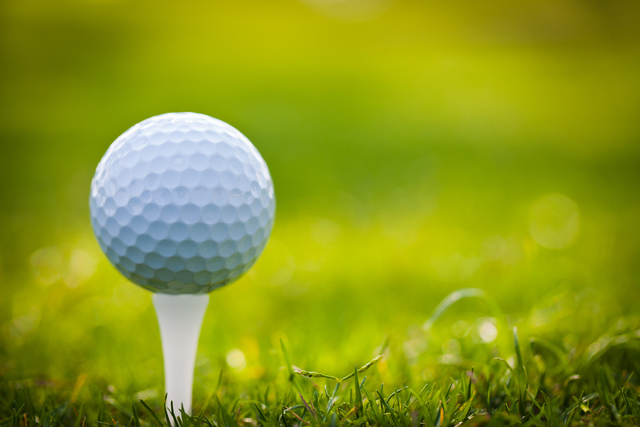 Annick Haczkiewicz of Palo Verde shot 2-under-par 34 to win medalist honors and help Palo Verde's girls golf team defeat Green Valley 158-187 on Wednesday in a nine-hole match at TPC Las Vegas.
Rebecca Oertel of Palo Verde finished in second place with a 36.
Katherine Kares led Green Valley with a 38 to finish third, and Palo Verde's Madison Hendricks and Jasmine Jung tied for fourth at 44.
Bulldogs beat Spartans
At Paiute, Hailey Stevenson was the medalist after shooting 1-over 37, and Centennial defeated Cimarron-Memorial 163-254 in a nine-hole match.
Jade Magana of Centennial shot 39 to finish in second place, and teammate Nicole August finished third with a 40.
Eagles finish first in Sunrise match
At Las Vegas National, Boulder City's Lani Potter shot 3-over-par 75 to take medalist honors, and the Eagles won a Class 3A Sunrise League match.
Boulder City finished at 386, well ahead of second-place Tech (436). Chaparral was third at 495.
Josie Delgadillo of Moapa Valley shot 92 and was second, and Boulder City's Madison Walker was third at 94.
Tech's Scout Pope shot 98 to finish fourth, and Mountain View's Kristine Horita was fifth after a 99.
Trojans victorious in Sunset match
At Pahrump, Pahrump Valley had three of the top four finishers to win a Class 3A Sunset League match at Mountain Falls Golf Club.
Makalea Petrie (100) was second and Krista Toomer (102) was third for the Trojans, who shot 428 as a team. Mojave was second at 494, and Desert Pines carded a 545 to finish third.
Western's Carolyn Lemon was the medalist after a 21-over-par 93.
Results:
Centennial vs. Cimarron-Memorial