Bishop Gorman star QB commits to Mountain West school
Updated April 2, 2023 - 5:47 pm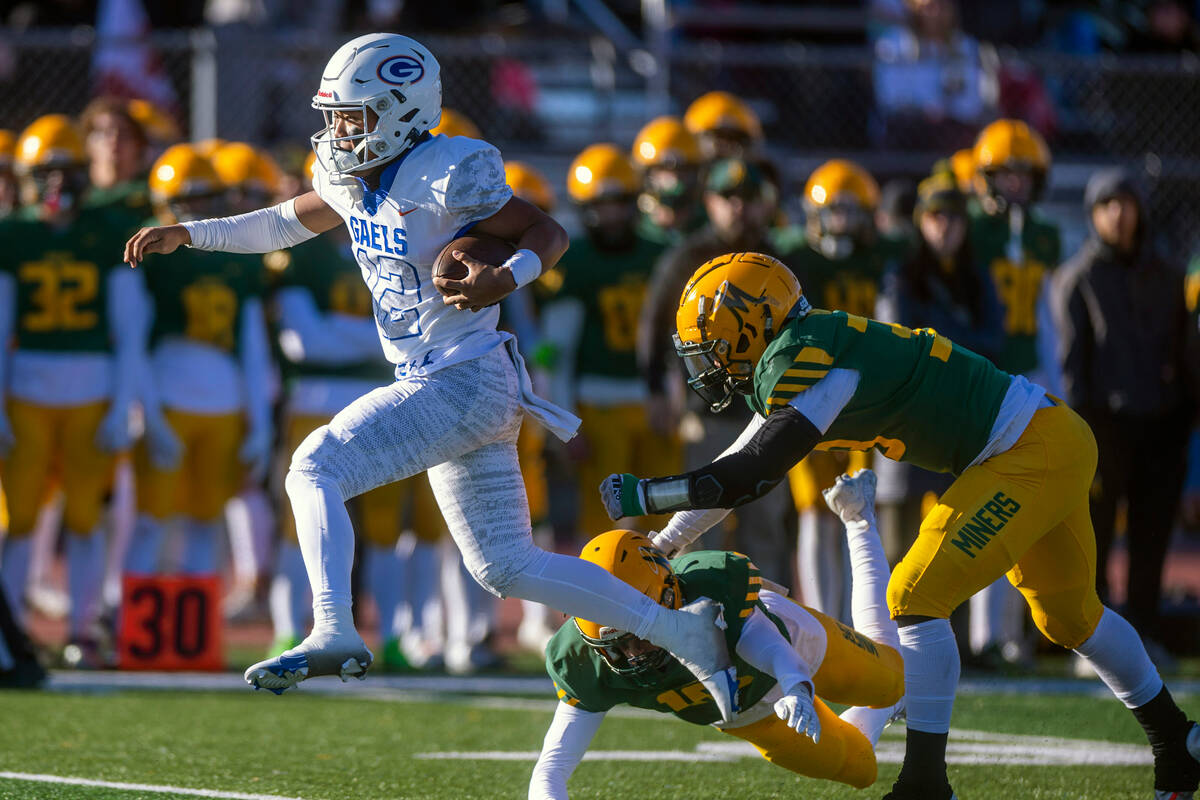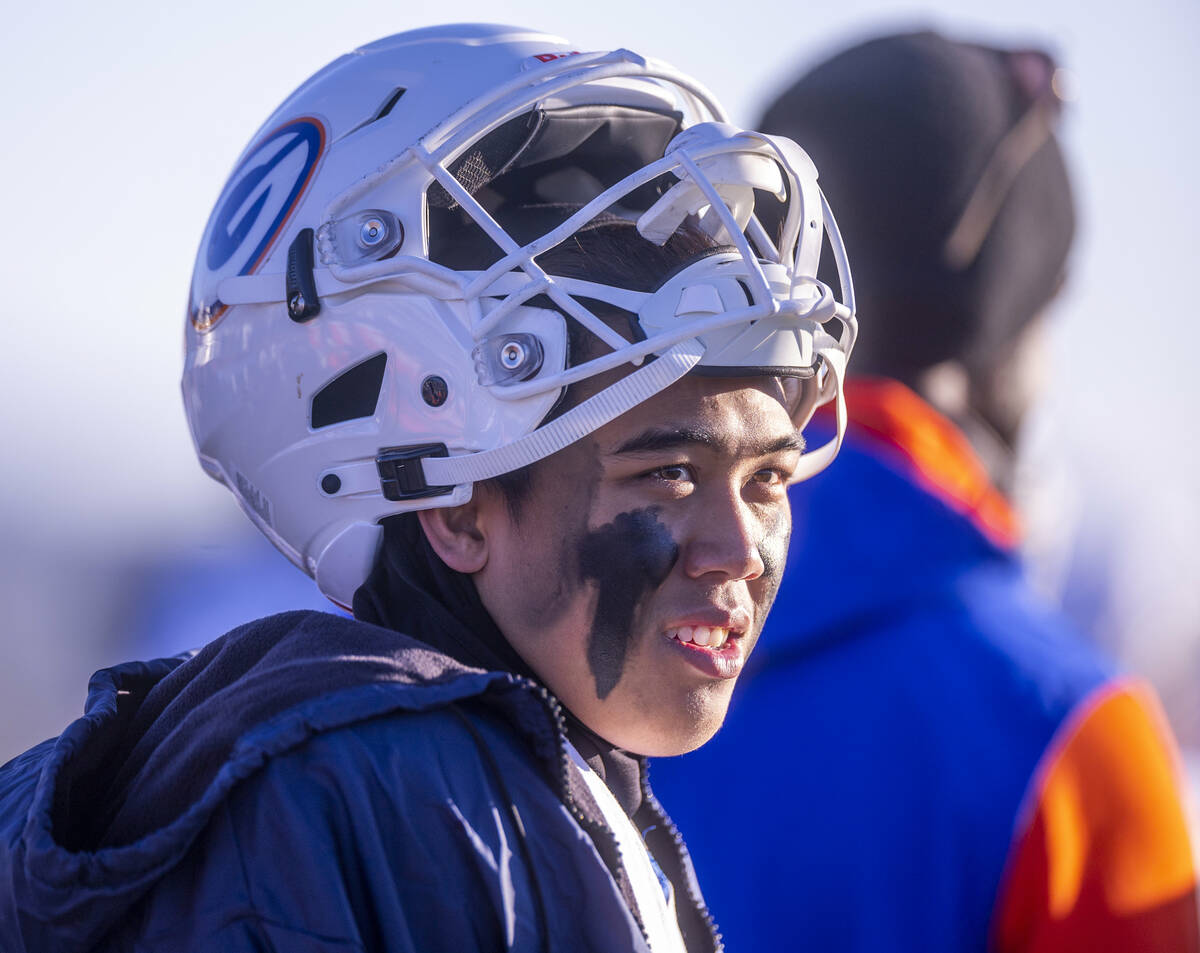 Bishop Gorman junior quarterback Micah Alejado announced his college commitment to Hawaii on Sunday on his social media accounts.
Alejado, a three-star prospect by 247Sports, chose Hawaii over UNLV, UNR and Utah State. He also had offers from Old Dominion and Portland State.
Hawaii was Alejado's first Football Bowl Subdivision offer, and the Hawaii native took an official visit to the Mountain West school last month.
Alejado threw for 3,403 yards and a state-record 53 touchdowns and completed 75.9 percent of his passes last season. He helped lead Gorman to a 14-1 record and their second consecutive Class 5A state championship.
He was named the MaxPreps National Junior of the Year and Gatorade Nevada football player of the year.
Gorman receivers getting noticed
Alejado has plenty of options in the Gaels' receiver room. And some of them are getting noticed.
Juniors Jaylon Edmond and Audric Harris received offers Wednesday from Washington State. It's Edmond's first Power Five offer. Harris was offered by Arizona last month.
Both are listed as "athletes" because they play on offense and defense. They also have several offers from Mountain West schools, including UNLV.
New place, same offer
Virginia Commonwealth basketball coach Ryan Odom, hired last week after two seasons at Utah State, isn't wasting any time recruiting to his new school.
Durango junior Taj Degourville, who helped the Trailblazers win the Class 5A state title in February, received an offer from VCU on Thursday. Odom had offered Degourville when he was at Utah State.
Degourville, a three-star prospect by 247Sports, has 12 Division I offers. He received his first power conference offer from California last month. He has offers from the Mountain West's San Diego State, UNLV, UNR and Utah State.
We need your help
This is the first of a weekly recruiting update that will cover all sports.
Reach out to high school sports reporter Alex Wright with any recruiting information. Tag Nevada Preps on Twitter and use the hashtag #NVPreps to help us find athletes' recruiting offers or commitment announcements.
For major recruiting news, such as an athlete committing, we will run the information that day.
Contact Alex Wright at awright@reviewjournal.com. Follow @AlexWright1028 on Twitter.