Green Valley wins twice to claim Class 5A state softball title
Updated May 21, 2022 - 6:04 pm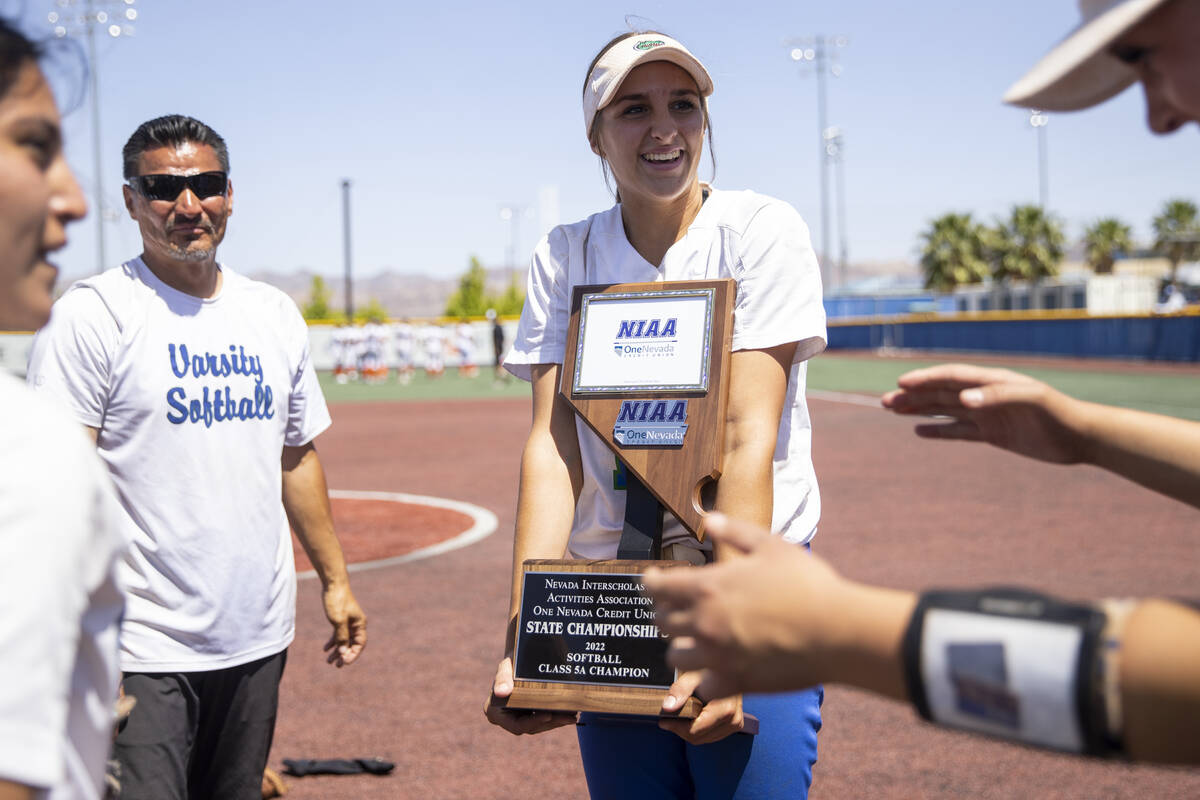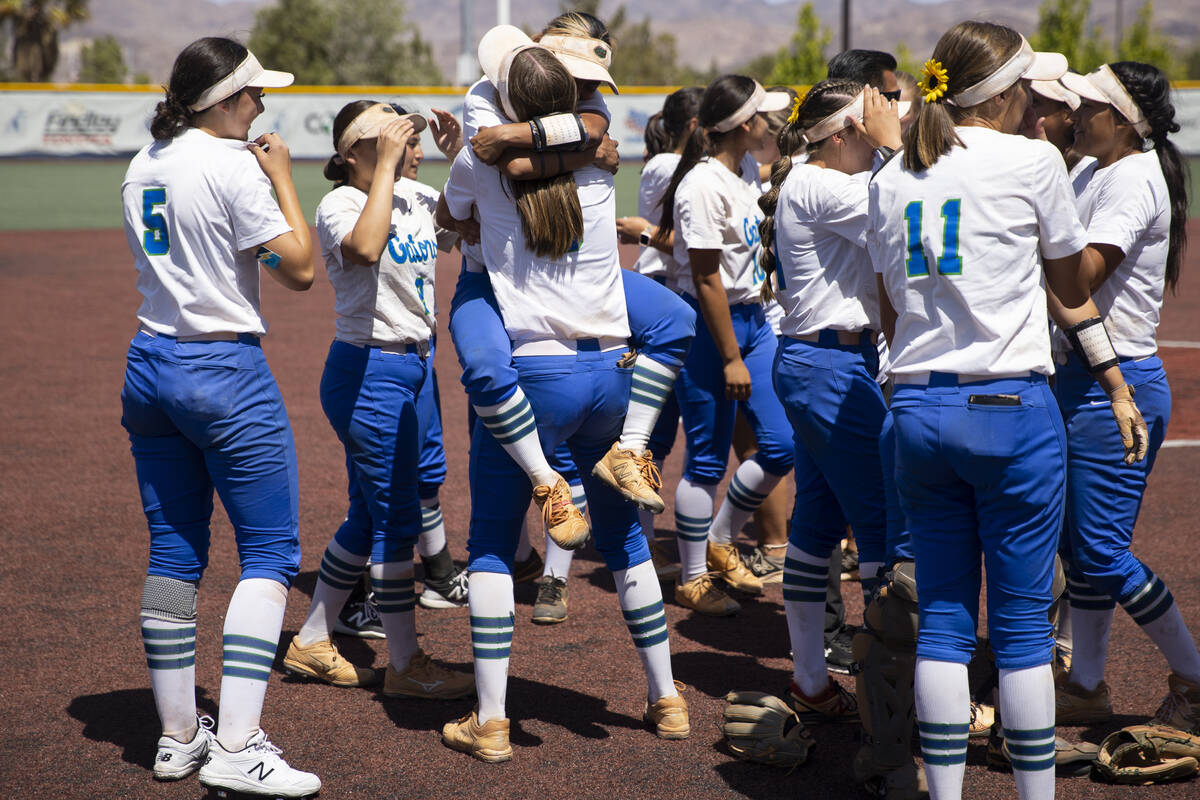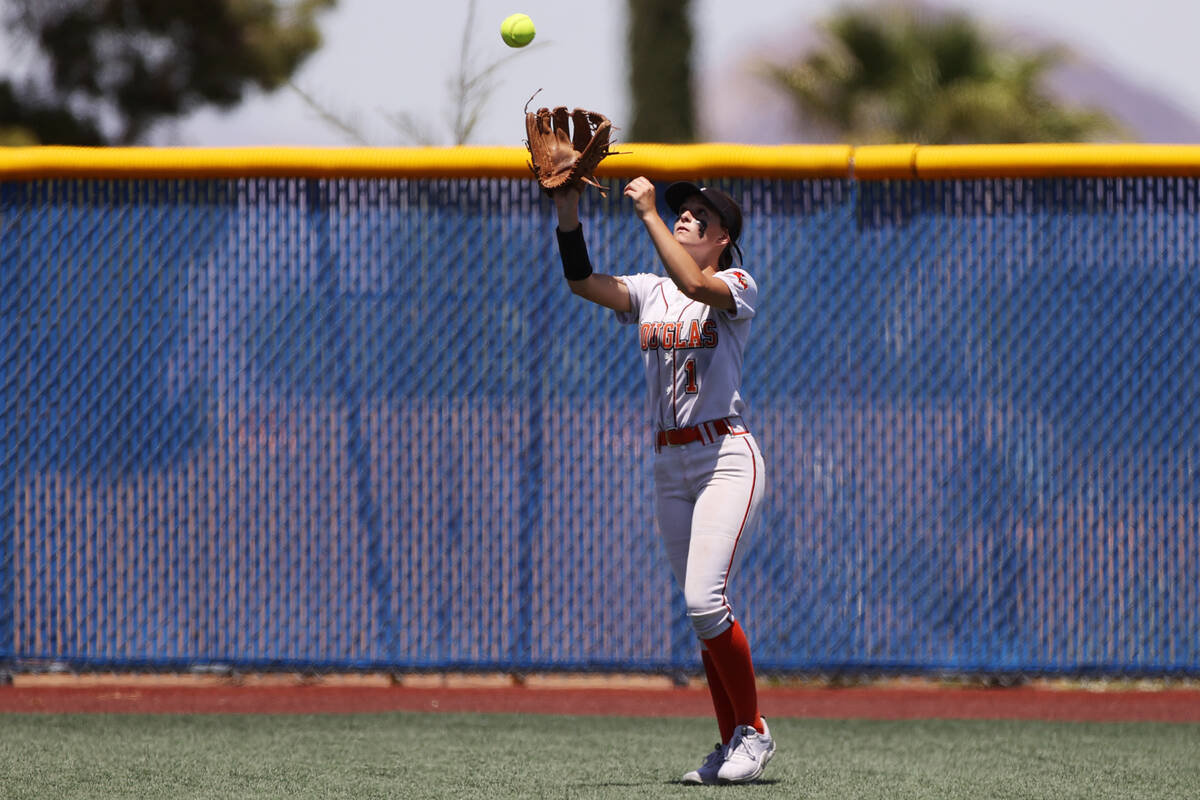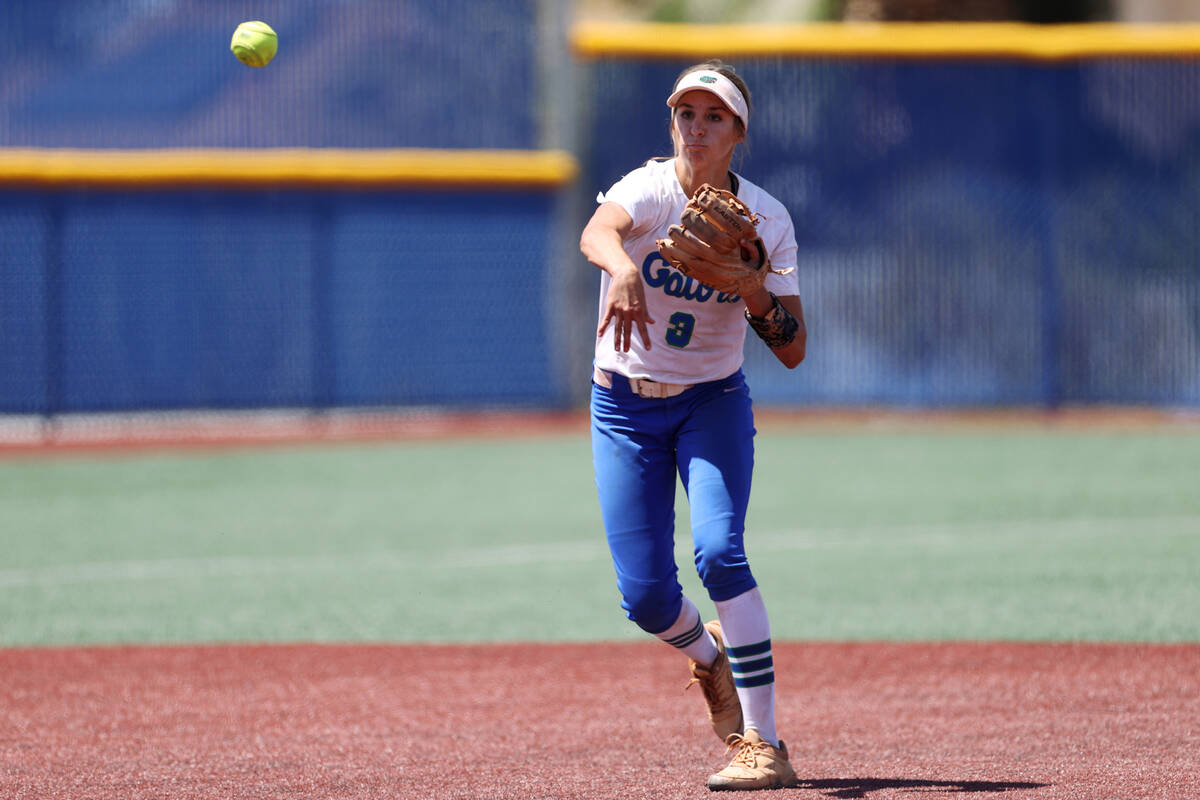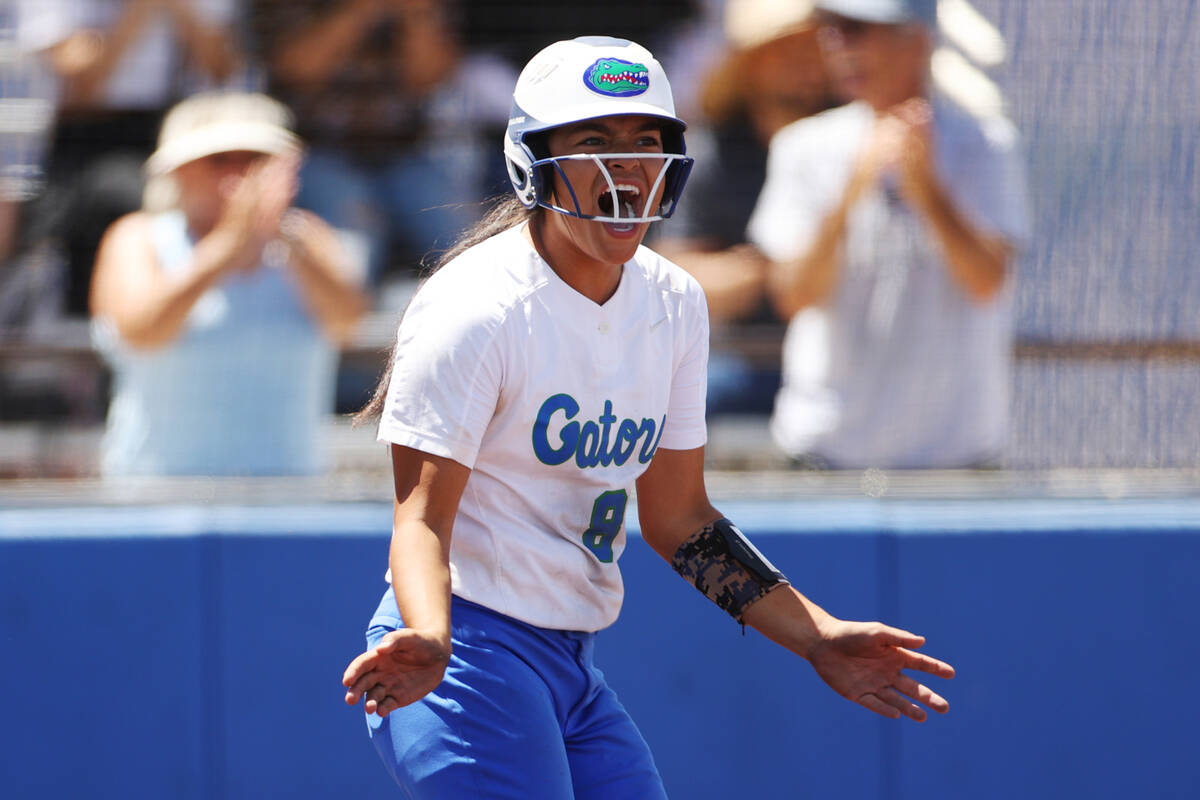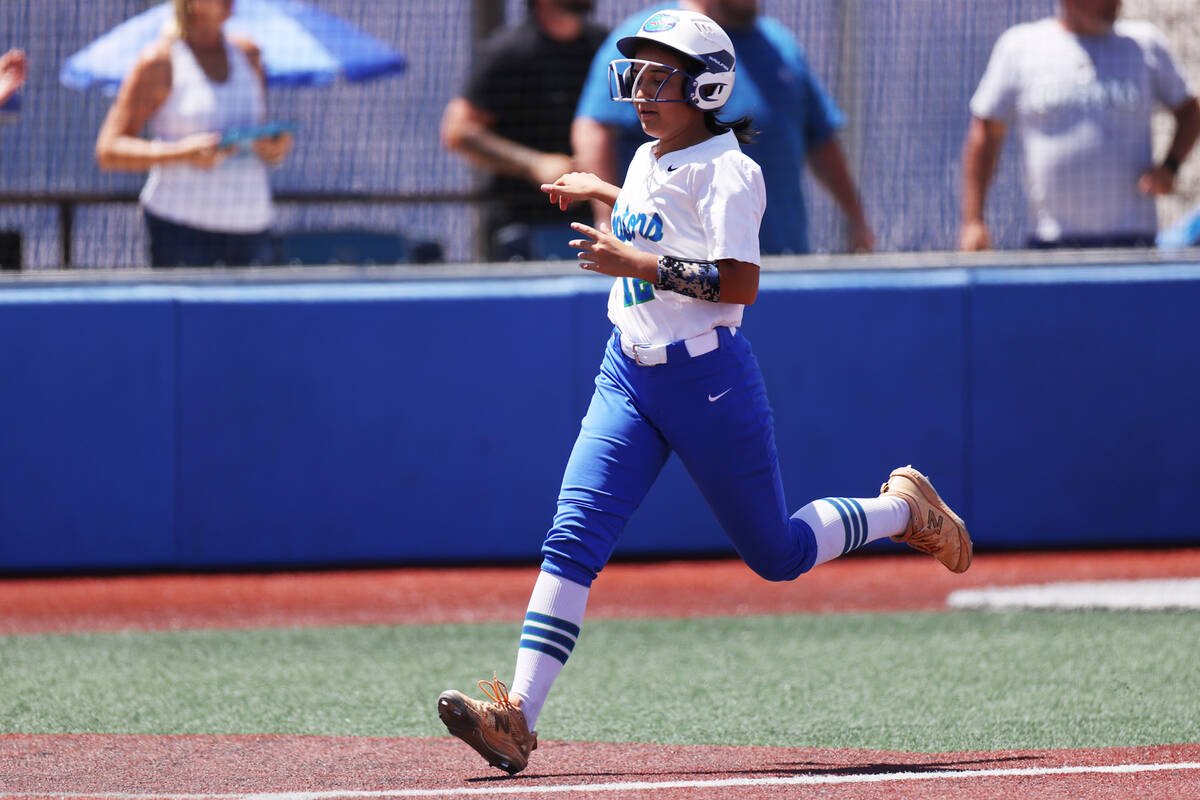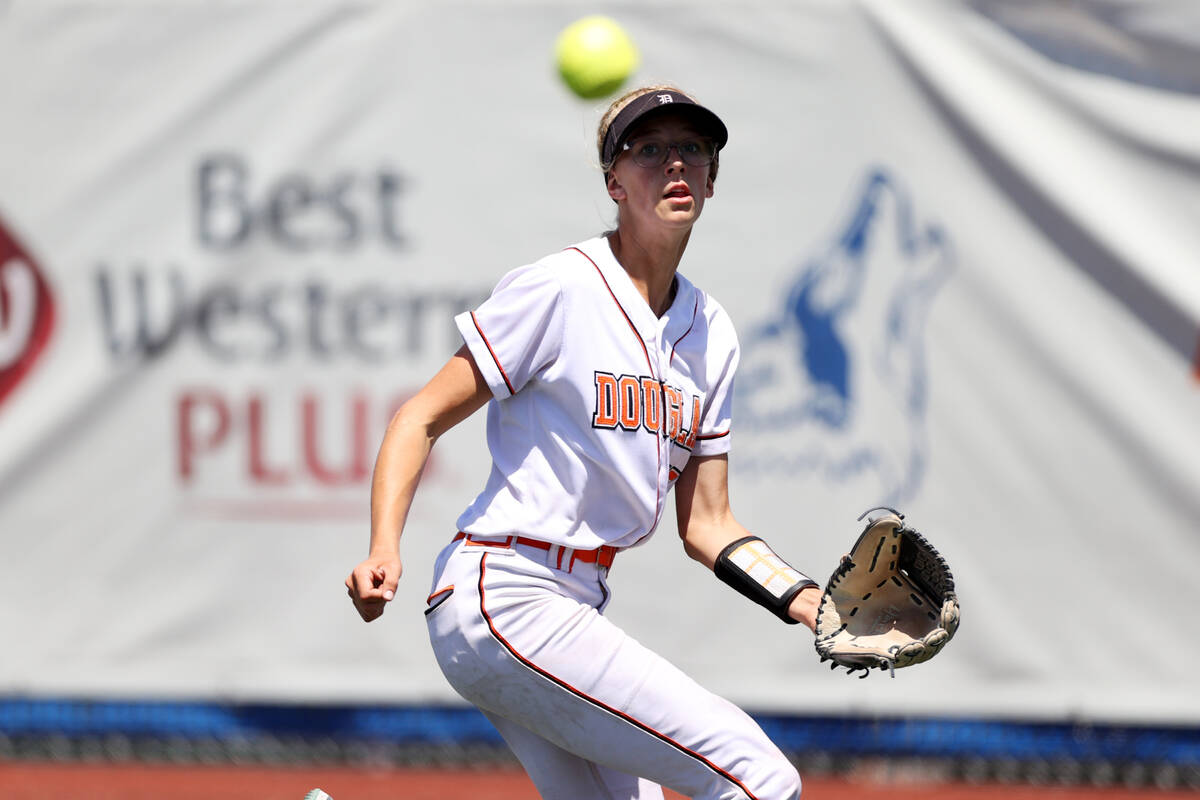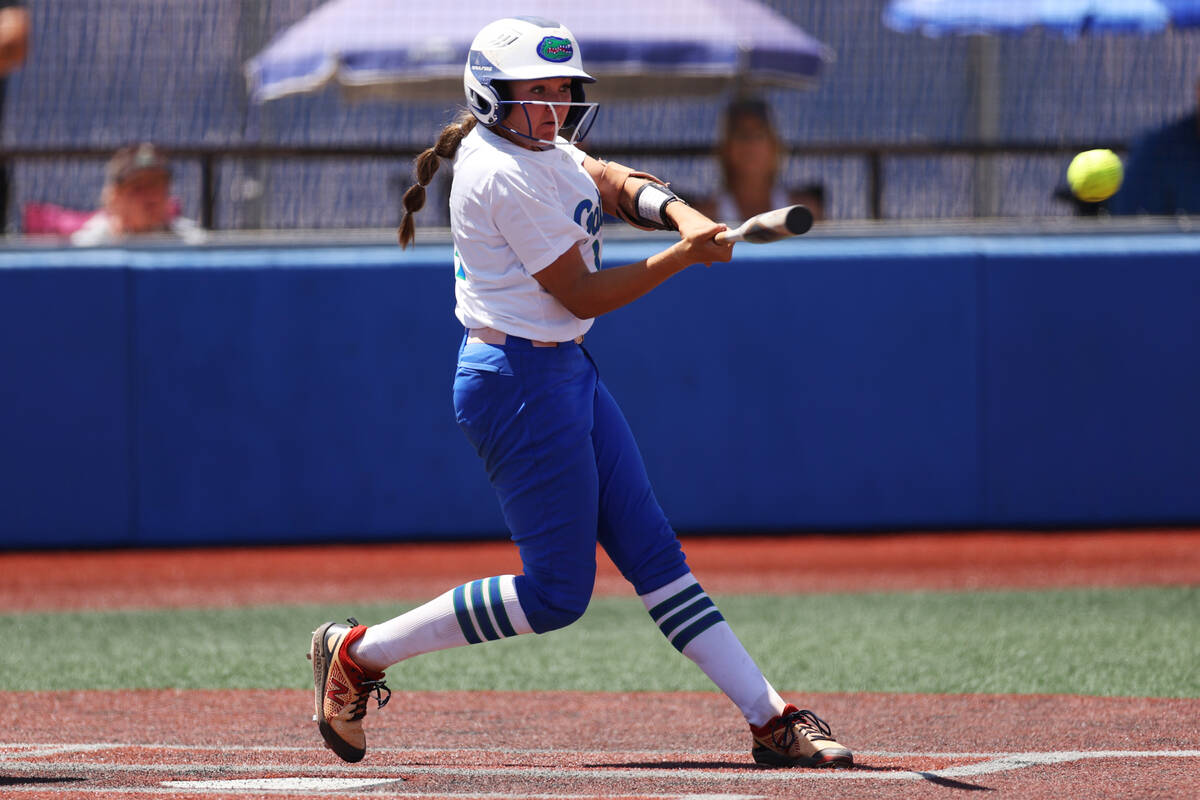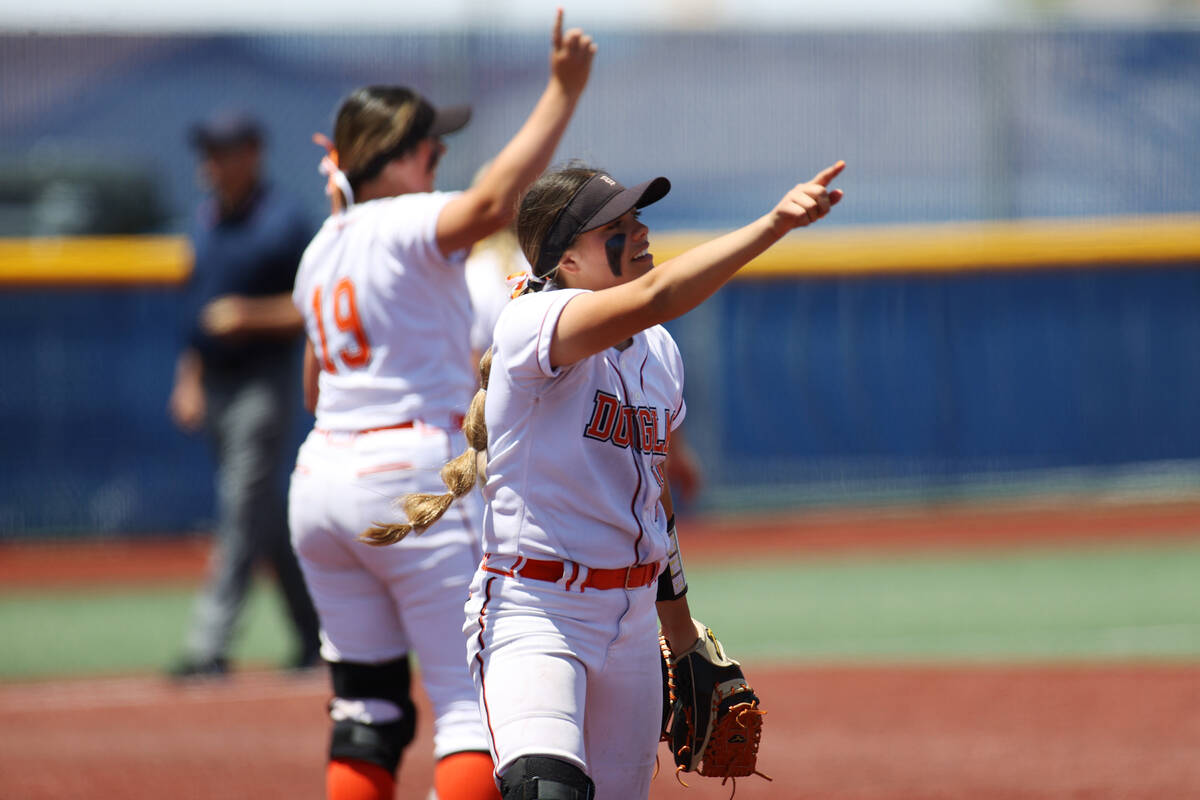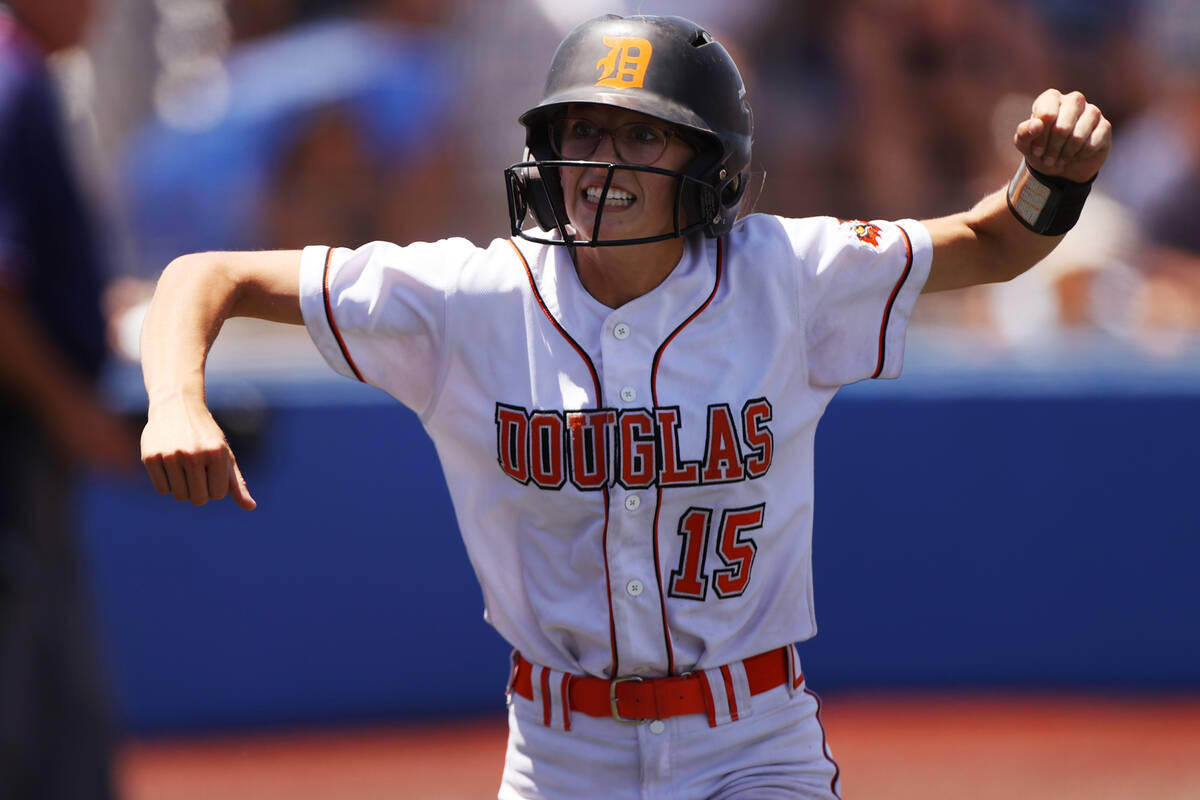 Hannah Watson had one thing on her mind when she came to bat in the fifth inning with Green Valley trailing Douglas by a run.
"As long as I got some bat on the ball, I knew it was going to drop somewhere," Watson said. "I'm just thankful it did."
Watson blooped a two-run single behind second base to give the Gators the lead during a five-run inning, and they cruised from there to an 8-2 victory and the Class 5A state softball championship Saturday at College of Southern Nevada.
Avari Morris shut out the Tigers 5-0 in the first game to force the decisive game. She threw every pitch in the Gators' 35 innings over three days at the tournament.
Morris allowed one earned run on 10 hits and struck out 13 in her two complete games Saturday, and her final pitch painted the outside corner for a called third strike to clinch the title.
"I have no words," Green Valley coach Kathlyn Doiron said of Morris' performance. "I can't do anything but tip my hat to her. She's incredible. I've known her since she was 8, and she has that same mentality and grit she's always had. She's a gamer, and she loves to be out there."
The Gators took the long road to the title. Four times they were a game away from elimination during the postseason.
They fell into the losers bracket of the 5A Southern Region tournament last week after Centennial scored seven runs in the seventh inning to stun them 7-4. But they won two games the next day to clinch a state berth.
Green Valley then lost its first game in the state tournament, 5-1 to Douglas on Thursday, but won two elimination games Friday to reach the championship round.
"That Centennial game made me the pitcher I could be here," Morris said. "Having a devastating loss and feeling like it was mostly on me, it was really hard. After that, I decided to really focus and push through, and look where we are now."
Douglas led 2-0 entering the bottom of the fifth of the deciding game, but Morris sparked the offense with a triple into the right-field corner. Cindy Martinez-Escamilla followed with a bunt single that scored Morris, and Michaela Morris, Avari's twin sister who was 3-for-4 with an RBI, doubled to put runners on second and third.
After a strikeout, Watson delivered the most important of her three hits.
Watson scored on an RBI triple from Liliana Esparza to make it 4-2, and Esparza came home on Rustie Riley's infield single to complete the rally.
The Gators added three runs in the sixth, highlighted by a two-run double from Aspyn Beattie that scored the Morris twins.
Michaela Morris and Watson both had two hits and an RBI, and Ava Mearideth was 2-for-3 with a double in Saturday's opener, as the Gators scored two in the fourth, one in the fifth and two in the sixth.
Doiron won two national championships as a player at the University of Florida, where she was teammates with Avari and Michaela Morris' sister Aubree Munro.
"This is really a full-circle moment for me with Avari and Michaela," Doiron said. "They witnessed us winning national championships at Florida, so for me to see them win this is so great. But the hard work every single person, 1-15 on our roster, has done since the very beginning, it's amazing to see all of this play out."
Contact Jason Orts at jorts@reviewjournal.com. Follow @SportsWithOrts on Twitter.