Relentless Foothill rallies for win, points to playoffs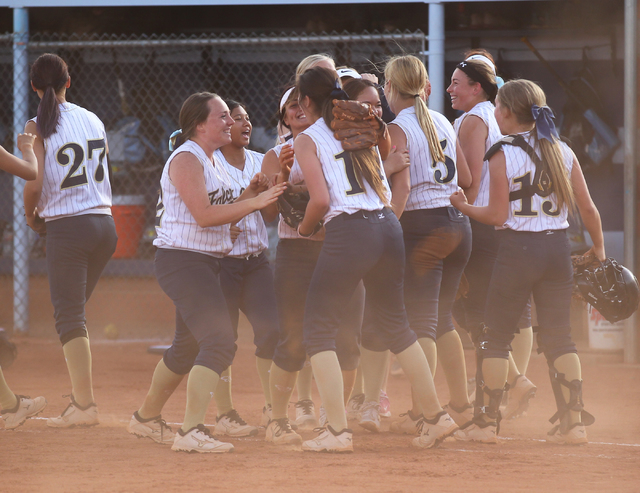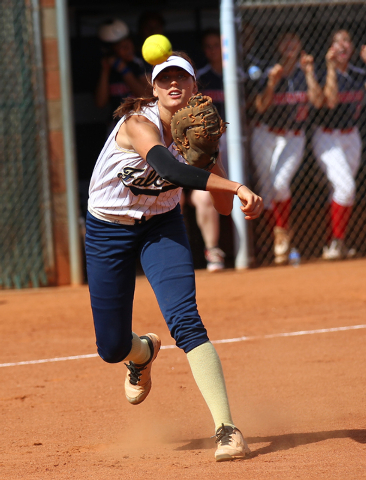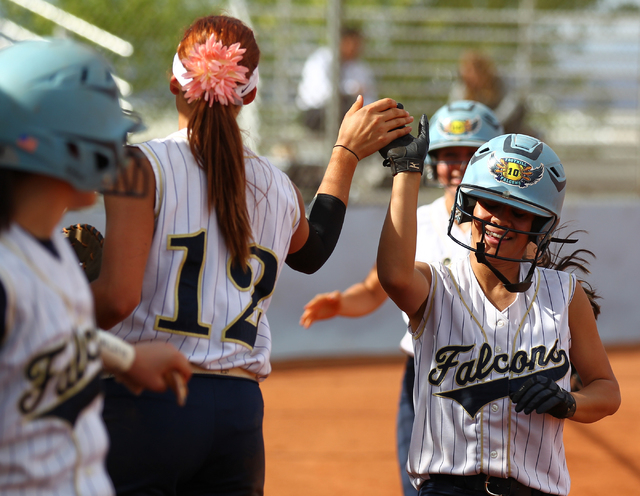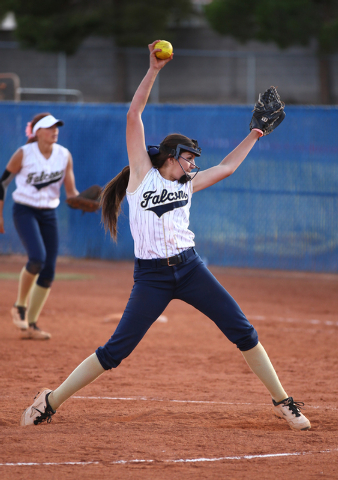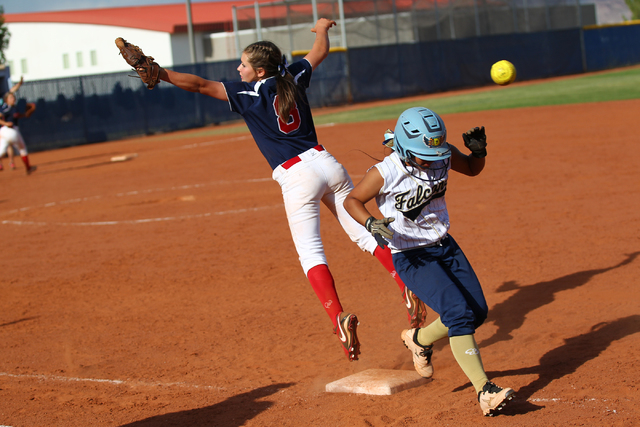 One of Foothill softball coach Tom Mayes' favorite sayings is: "What do you do when adversity strikes you in the face? You strike back."
The message was made for times like Wednesday.
Trailing by a run and struggling to generate offense against Coronado reliever Danielle Amato, the host Falcons scored twice in the fifth inning and held on for an 8-7 victory to claim the Southeast League title.
No. 9 Foothill (16-13, 9-1 Southeast) will host either Green Valley or Las Vegas on Tuesday in the opening round of the Sunrise Region Division I tournament.
"They know that we're not going to let up and that they have each other's back regardless of what happens," Mayes said. "We just have that determination that we're not done till the last out is called."
Alexia Campbell went 2-for-3 with a double and three RBIs, and her single in the fifth scored Kiela Lizares with the eventual winning run. Kelsey McFarland was 2-for-4 with two doubles and drove in three runs for the Falcons.
Foothill trailed 7-6 entering the bottom of the fifth when RaeAnn Brems led off with a line drive to second. Marissa Kopp made a diving stop and, thinking she caught the ball on the fly, didn't throw to first. But after a brief discussion, the umpires ruled that Kopp trapped it.
Lizares followed with a sacrifice bunt, and a throwing error on the play allowed Brems to score from first and tie the game at 7. Three batters later, Campbell knocked in the go-ahead run.
"We knew what was at stake, and we were probably going to pull out everything we had to get that one run if that's what it took," Mayes said. "And that's basically what happened."
Falcons pitcher Sarah Penksa retired the final nine Coronado batters in order. She got eight ground-ball outs in the final three innings and didn't allow a ball out of the infield.
Jaiden Johnson was 3-for-4 with two doubles and two runs for No. 6 Coronado (18-14-1), which rallied from a 6-1 deficit. Basia Query and Nicole Hardy had run-scoring doubles in the third inning as the Cougars scored three runs. In the fourth, Katie Dawson's RBI single tied the game at 6 before Hardy's single gave Coronado a 7-6 lead.
Amato finished 2-for-3 with two RBIs, and her single in the first gave the Cougars a 1-0 lead.
Foothill erupted for six runs in the second, highlighted by a two-run double by Campbell and a bases-loaded double by McFarland.
"Our goal is always to try to get to the region tournament," Mayes said. "Winning this and having some momentum going into regions definitely helps."
Contact reporter David Schoen at dschoen@reviewjournal.com or 702-387-5203. Follow him on Twitter: @DavidSchoenLVRJ.
Box score: