Sunset Region: Shadow Ridge earns date with Palo Verde for region title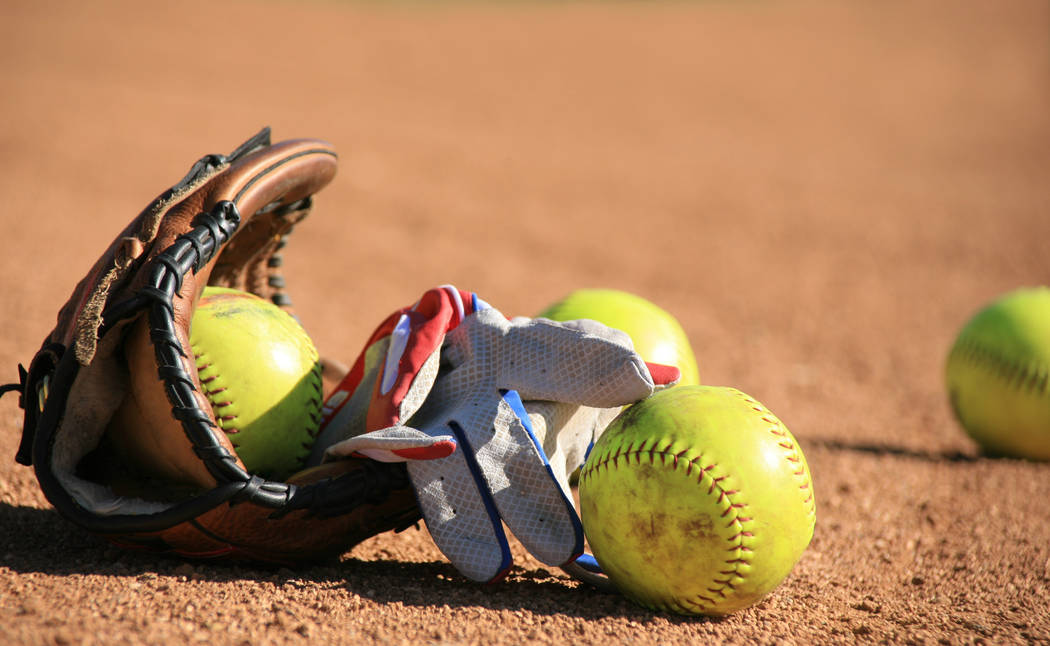 Shadow Ridge right-hander Jasmine Martin's pitching prowess has been kept under wraps for most of the season.
But the sophomore picked the perfect time for a breakout performance.
Martin quieted Centennial's bats over 5⅓ innings as the Mustangs advanced to the Sunset Region softball championship with a 7-5 victory at Bishop Gorman.
They'll play Palo Verde at 9 a.m. Saturday at Bishop Gorman for a berth in the Class 4A state championship tournament.
"We've been trying to keep her in our pocket until we hit regionals this year," Shadow Ridge coach Julia Meyn said. "We thought we could keep her hidden for a while, but we needed her to get through (Friday) and (Thursday)."
Martin allowed three runs on five hits and fanned four for the Mustangs (25-10).
"I know my team is going to keep it clean, keep it simple and go out there and produce like Shadow Ridge can," Martin said. "I was just really on my change up and was just pounding my corners, and trusting my catcher (Shea Clements) to make sure that she catches my pitches."
After a scoreless first inning, the Mustangs offense exploded by scoring five runs. Alisha Schultz's two-run double gave Shadow Ridge an early 2-0 lead, and Mia Voges drove in a run to push the lead to 5-0.
The Mustangs added to their lead with an RBI single from Clements to push the lead to 6-0. In the fourth inning, Voges lined a home run over the left field wall to give Shadow Ridge a 7-0 lead.
Martin began to tire in the sixth inning, though.
She issued a lead-off walk, struck out a batter, and then gave up a RBI single to Centennial's Samantha Lawrence to cut the lead to 7-1. After a single by Maddie Kallfelz, Voges, who had been playing right field, came on in relief, but she struggled finding the strike zone, and allowed the two inherited runners she inherited to score.
Centennial opened the seventh inning with consecutive singles before Schultz saved the Mustangs' season. The senior shortstop caught a line drive then tagged the runner at second for the double play.
"Alisha's play changed everything right there," Meyn said. "That set us up to get out of that mess. Schultz is super strong on defense – the best shortstop in town. She doesn't miss much coming over there."
Centennial finished with a 23-16 record.
Centennial 14, Faith Lutheran 4 — At Bishop Gorman, Deanna Barrera went 3-for-4 with a pair two-run homers to lead the Bulldogs past the Crusaders in six innings.
Centennial hit five home runs in the game.
Seanna Simpson went 3-for-3 with a solo home run, Kiana Tate went 2-for-4 with a solo home run, a double and two RBIs, and Jillian Bartley went 2-for-3 with a solo homer and two RBIs for the Bulldogs.
Abby Hanley doubled and had two RBIs, and Natasha Lawrence also doubled for Centennial.
Sophie Foster went 3-for-4 with a double and a RBI to lead the Crusaders, who finish the season at 16-15.
Box scores:
Centennial 14, Faith Lutheran 4