BOYS TENNIS: Ben Gajardo's 3-0 day powers Desert Oasis by Sierra Vista
September 15, 2016 - 9:05 pm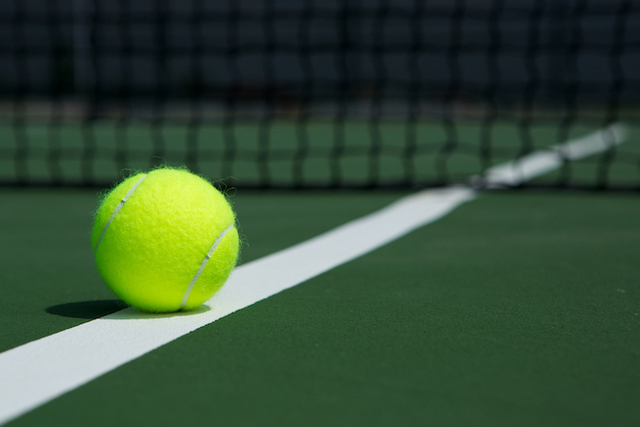 Ben Gajardo was 3-0 in singles to help the Desert Oasis boys tennis team top host Sierra Vista 11-7 on Thursday.
Caiden Jacob went 2-1 in singles for Desert Oasis. The doubles teams of Devin Heiman and Eliseo Wao-Udin, and Josh Sharman and Jason Sharman both finished 2-0 for the Diamondbacks.
Rahul Gupte was 2-1 in singles for Sierra Vista.
Bishop Gorman 14, Liberty 4 — At Gorman, Matt Lamb and Mark Ward each went 3-0 in singles to power the Gaels by the Patriots.
Thomas Blomquist and Kevin Blomquist finished 3-0 in doubles to lead Liberty.
Boulder City 17, Tech 1 — At Boulder City, Bretton Erlanger and Andre Papas went 3-0 in singles to carry the Eagles over the Roadrunners.
Boulder City's doubles teams of Boen Huxford and Preston Jorgensen, and Garrett Leavitt and Clayton Pendleton went 2-0.
Clark 14, Durango 4 — At Durango, the doubles team of Teo Tabar and Justin Ong went 3-0 to power the Chargers past the Trailblazers.
Durango's Cesar Castro went 3-0 in singles.
Eldorado 15, Canyon Springs 3 — At Canyon Springs, Jordan Eldred and Miguel Rodriguez each went 2-0 for the Sundevils as they took down the Pioneers.
Faith Lutheran 16, Arbor View 2 — At Faith Lutheran, Max Blum and Kyle Avery each finished 3-0 in singles to lead the Crusaders past the Aggies.
Julian Lin and Patrick Park went 1-0 in doubles for the Crusaders.
Las Vegas 14, Valley 4 — At Las Vegas, the doubles team of Jonathan Sosa and Trey Chauncey went 2-0 to lead the Wildcats past the Vikings.
Nicholas Jianu went 2-1 in singles play for the Vikings, and the doubles team of A.J. Dugg and Christian Howe also went 2-1 for Valley.
Spring Valley 12, Bonanza 6 — At Bonanza, Chris Zimmerman and Vengeli Zimmerman each went 3-0 in singles to lead the Grizzlies past the Bengals.
The doubles team of Chance DeRise and Jonathan Lai went 3-0 for Bonanza.
Virgin Valley 11, Chaparral 7 — At Chaparral, the Bulldogs defeated the Cowboys.
Moapa Valley 12, Del Sol 0 — At Overton, the Pirates won by forfeit.
Box scores:
Desert Oasis 11, Sierra Vista 7
Faith Lutheran 16, Arbor View 2