BOYS TENNIS: Strong doubles lead Arbor View over Shadow Ridge
September 14, 2016 - 9:19 pm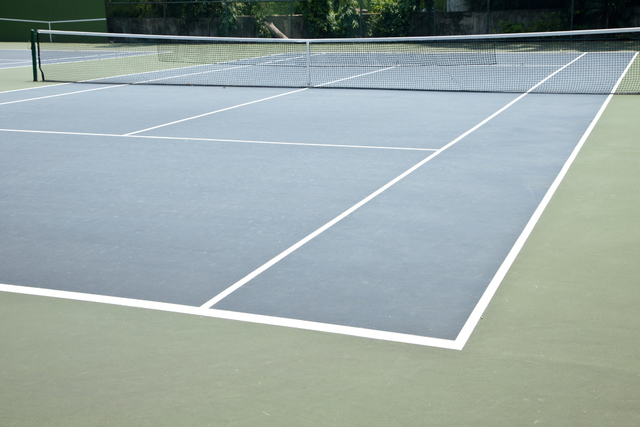 Brenden Wagner and Treven Clizbe went 3-0 in doubles play to help the host Arbor View boys tennis team earn a 12-6 victory over Shadow Ridge on Wednesday afternoon.
The doubles teams of Jared Barton and McKade Dudman, and Jarom Nordstrom and Nate Anderson each finished 2-0 for the Aggies.
Kaden Bickmore was 3-0 in singles to pace the Mustangs.
Bishop Gorman 12, Desert Oasis 6 — At Desert Oasis, Mark Ward and Lucas Hammond finished 3-0 in doubles as the Gaels doubled up the Diamondbacks.
Ben Gajardo was 3-0 in singles to lead Desert Oasis.
Coronado 12, Liberty 6 — At Coronado, Martin Rizov was 2-0 in singles to help the Cougars defeat the Patriots.
The doubles teams of Joshua Egbert and Wesley Harris, and Ethan Quandt and Jonah Blake finished 2-0 for Coronado.
Kevin Blomquist was 2-1 in singles to lead Liberty.
Desert Pines 14, Mojave 4 — At Desert Pines, Oscar Murillo and Kim Halasan each went 2-0 as the Jaguars coasted past the Rattlers.
Desert Pines' doubles teams of Kevin Giron and Adan Cano, as well as Jose Ruiz and Alfredo Murillo, went 2-0.
Green Valley 15, Silverado 3 — At Silverado, Ryan Elezra, Ben Lieberman and Robert Sarosi each finished 2-0 to help the Gators breeze past the Skyhawks.
Gabriel Maalouf and Danny Miller went 3-0 in doubles for Green Valley.
Jakob Winders and Constandinos Pappas were 2-1 in doubles to lead Silverado.
Palo Verde 16, Legacy 2 — At Legacy, Jaden Atkins and Jack Kostrinsky each went 3-0 in singles as the Panthers routed the Longhorns.
Davis Waid and Noah Brandt finished 3-0 in doubles for Palo Verde, which got a 2-0 singles outing from Sam Soderborg.
Centennial 15, Cimarron-Memorial 3 — At Cimarron-Memorial, the Spartans picked up two of three points from the doubles pair of Chance Underwood and Cameron Stafford, who went 2-0 in their loss to the Bulldogs.
Foothill 12, Basic 6 — At Basic, Nathan Young and Ben Crawford finished 3-0 in doubles play to power the Falcons by the Wolves.
Moapa Valley 14, Eldorado 4 — At Eldorado, Chase Hadley and Chase Kruse each went 3-0 for the Pirates as they topped the Sundevils.
Cheyenne 12, Sunrise Mountain 0 — At Sunrise Mountain, the Desert Shields won by forfeit.
Adelson School 12, Western 0 — At Adelson School, the Lions defeated the Warriors by forfeit.
Box scores:
Bishop Gorman 12, Desert Oasis 6
Centennial 15, Cimarron-Memorial 3