Palo Verde edges Clark for third straight state title
October 19, 2018 - 6:30 pm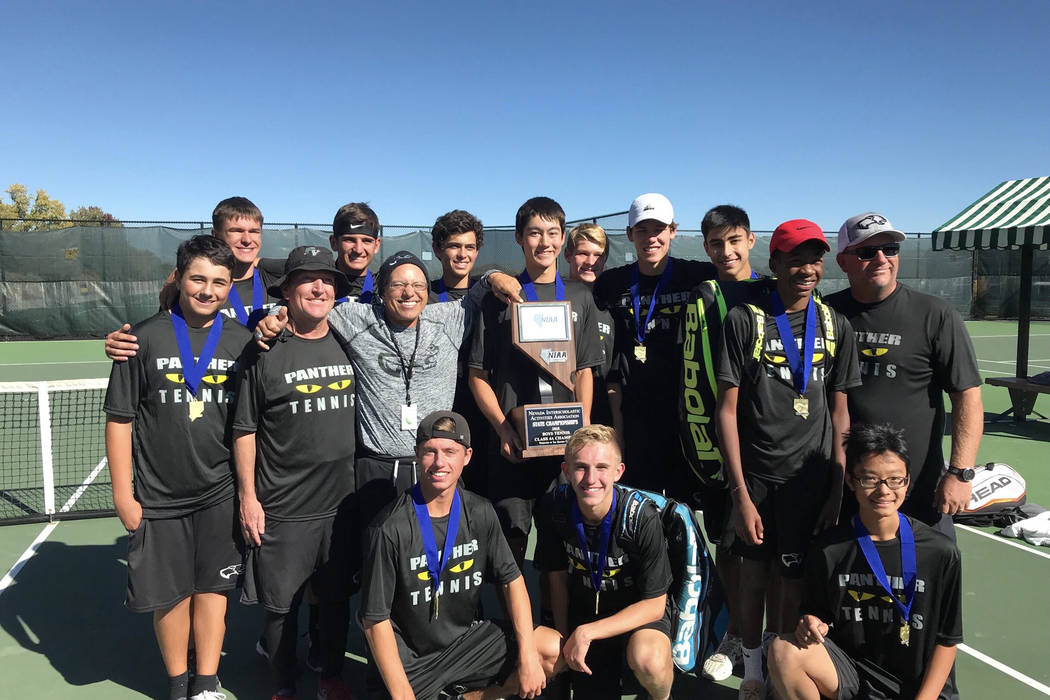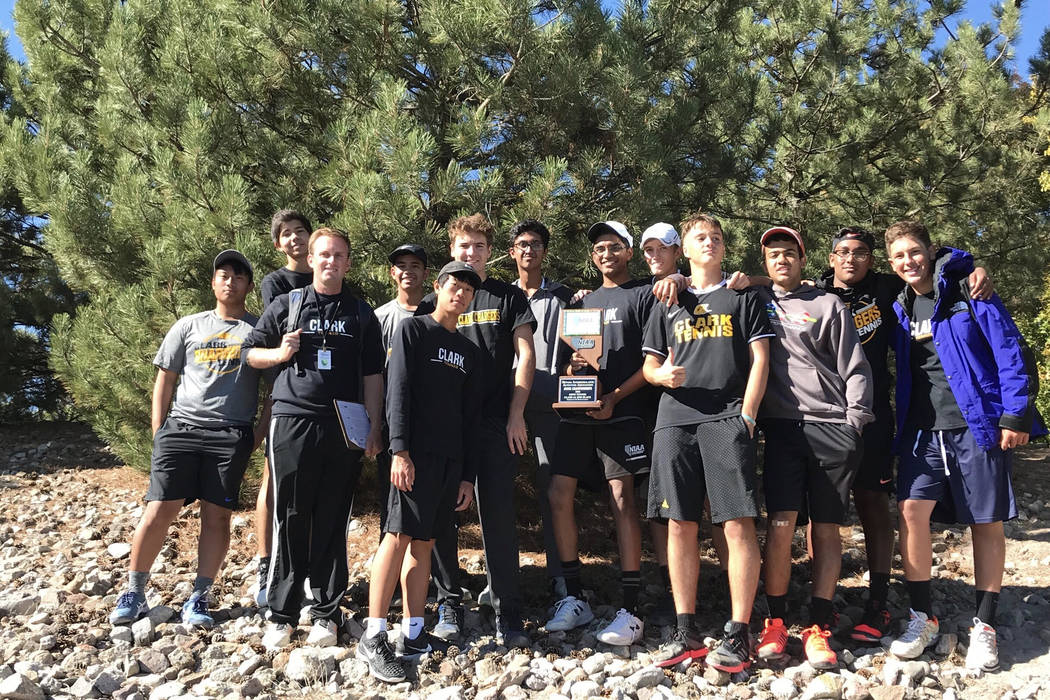 RENO — It came down to the last point in the last match for the second year in a row, but Palo Verde's boys tennis team came out on top.
Again.
Axel Botticelli's tiebreaker win over Clark's Artem Iermolov allowed Palo Verde to squeak by Clark in a points tiebreaker to clinch a 10-9 victory and a third consecutive Class 4A state championship at Bishop Manogue.
Clark won three and Palo Verde two of the six tiebreaker games with only Botticelli and Iermolov still on court. Botticelli gutted out a 12-10 win to gain a split of the games. The Panthers won the match on points scored in the tiebreaker, 38-32.
The Chargers' only prior defeat came at the hands of the Panthers in the 4A Southern Nevada championship match, and Friday's rematch of last year's state title, also won 10-9 by Palo Verde, turned into another instant classic.
"It felt a lot like last year, except this year it was about 10 times more pressure," said Botticelli, who was 2-1 in singles. "I really tried to stay smart, breathe and just play my game."
Michael Andre went 3-0 in singles, and Jack Kostrinsky also went 2-1 for the Panthers (19-0).
In his first season with the team, Andre dominated his matches and was very optimistic about the future of Palo Verde — especially with the Panthers losing only one starter to graduation.
"This victory today obviously shows that Palo Verde is the dominant program in the state of Nevada," Andre said. "We're on top right now and there's nowhere to go but down, so we have to make sure to keep our game up."
Palo Verde coach Richard Coop said: "Our program attracts kids who want to play and Palo Verde is a wonderful academic institution, so it all works together."
The doubles teams of Simran Shah and Mark Bernales, and Rahul Gupte and Shanil Jayaweera each went 3-0 for Clark (17-2).
Box Score: