Roundup: Bishop Gorman rolls Desert Oasis
August 31, 2018 - 8:00 pm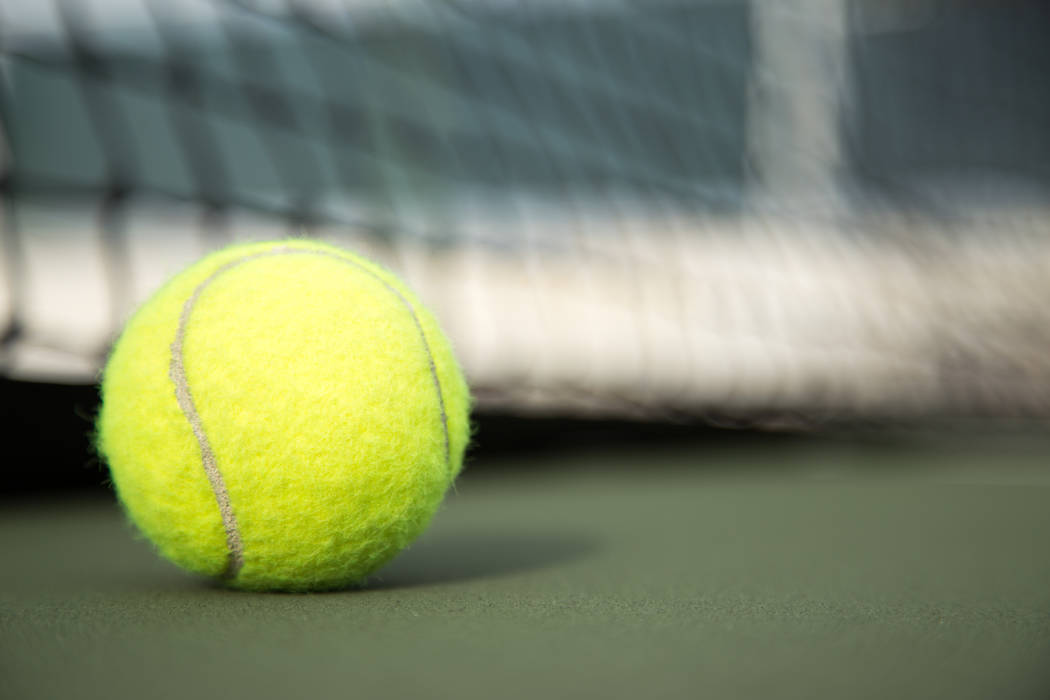 Max Wolfson was 3-0 in singles to propel Bishop Gorman's boys tennis team to a 14-4 home victory over Desert Oasis on Friday afternoon.
Sig Rogich and Nicholas Kouretas went 3-0 in doubles for Gorman.
Ignacio Relanzon went 2-1 for Desert Oasis.
Silverado 12, Tech 6 — At Tech, Owen Cox finished 3-0 in singles and led the Skyhawks to a victory over the Roadrunners.
Constandinos Pappas also finished 2-0 in singles, and the doubles team of Zack Johnson and Andrew Maxwell finished 2-0 for the Skyhawks.
Green Valley 14, Spring Valley 4 — At Spring Valley, Andre Millett and Petar Matejic went 3-0 in singles to lead the Gators to a win over the Grizzlies.
Clark 14, Liberty 4 — At Liberty, Shanil Jayaweera finished 3-0 in singles as the Chargers defeated the Patriots.
Liberty's Thomas Blomquist and Garrison Buck also finished 3-0 in doubles.
The Meadows 18, Sunrise Mountain 0 — At The Meadows, Justin Handler went 3-0 in singles to lead the Mustangs to victory over the Miners.
Andrew Little went 2-0 in singles.
Justin Vargas and Marcus Lee went 1-0 in doubles for The Meadows.
Adelson School 12, Chaparral 6 — At Chaparral, the Lions defeated the Cowboys.
Moapa Valley 14, Virgin Valley 4 — At Mesquite, the Pirates handled the Bulldogs.
Coronado 18, Sierra Vista 0 — At Coronado, 16 Cougars each had a hand in at least one win as they rolled past the Mountain Lions.
Mojave 12, Valley 0 — At Valley, the Rattlers won via forfeit.
Box Scores:
Bishop Gorman 14, Desert Oasis 4
Green Valley 14, Spring Valley 4
The Meadows 18, Sunrise Mountain 0