Roundup: Garrison Stinnett, Basic edge Rancho
September 27, 2017 - 8:35 pm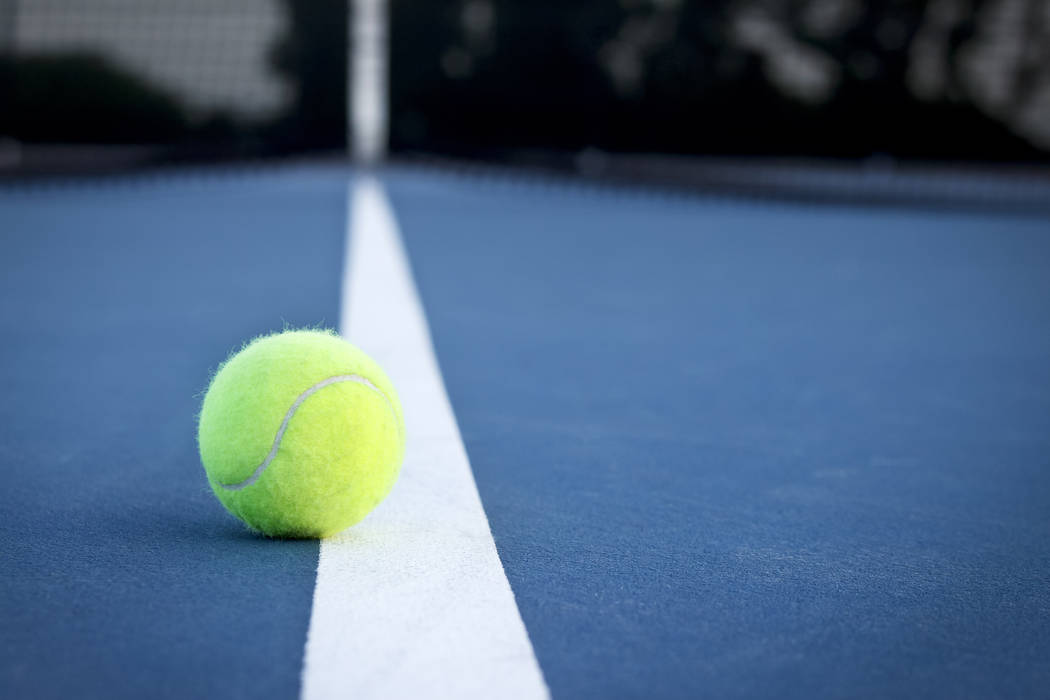 Garrison Stinnett posted a 3-0 mark in singles to lift Basic's boys tennis team to a 10-8 victory over Rancho on Wednesday afternoon.
Kobe Dillon and C.J. Perkins finished 3-0 in doubles for Basic.
Ethan Schwartz, Ojas Sali and Jose Agudo each went 2-1 in singles for Rancho.
Moapa Valley 11, Tech 7 — At Overton, Chase Hadley and Adam Smedley both went 3-0 in singles to help the Pirates take down the Roadrunners.
Slade Graham and Gavin Hadley went 3-0 in doubles for Moapa Valley.
Gabe Kermode and Daniel Sardina-Perez went 2-1 in doubles for Tech.
Coronado 15, Silverado 3 — At Silverado, Ethan Quandt and Sebastian Frace both went 2-0 in singles play to help the Cougars take care of the Skyhawks.
Colin Peltier and Kaloyan Momchiler went 2-0 in doubles for Coronado.
Green Valley 17, Valley 1 — At Green Valley, Ben Lieberman and Ryan Elezra went 2-0 in doubles as the Gators routed the Vikings.
Liberty 12, Las Vegas 6 — At Las Vegas High, Kevin Blomquist was 3-0 in singles as the Patriots downed the Wildcats.
Faaris Khilji and Tim Gordon teamed to go 3-0 in doubles for Liberty.
Virgin Valley 13, Del Sol 5 — At Mesquite, Kameron Cox went 3-0 in singles as the Bulldogs downed the Dragons.
Durango 11, Eldorado 2 — At Durango, Dylan Olivier, Jovan Lubura and Arthur Urfalyan all went 3-0 in singles play as the Trailblazers drubbed the Sundevils.
Arjay Angus and Brian Quimson went 2-0 in doubles for Durango.
Foothill 18, Canyon Springs 0 — At Canyon Springs, the Falcons swept the Pioneers.
Adelson School 12, Cheyenne 0 — At Adelson School, the Lions defeated Cheyenne by forfeit.
Box scores: