DIVISION I STATE: Centennial's Novak overcomes sun, opponents to claim girls singles crown
October 26, 2013 - 8:07 pm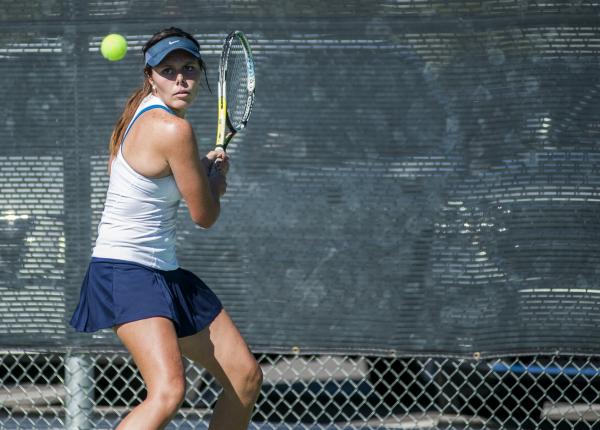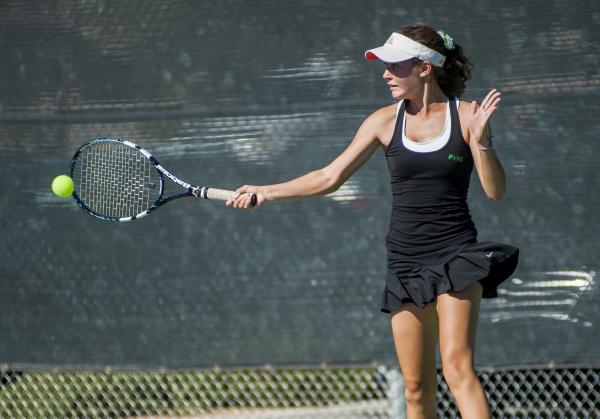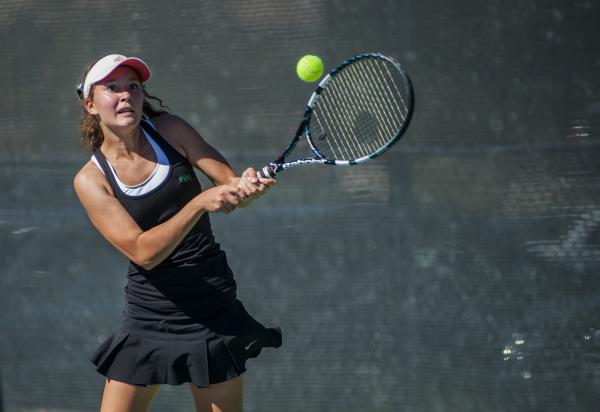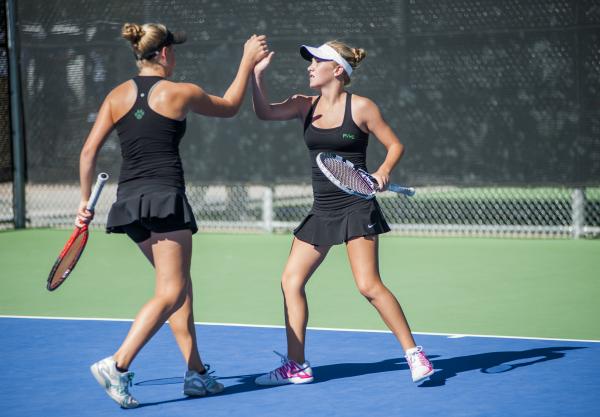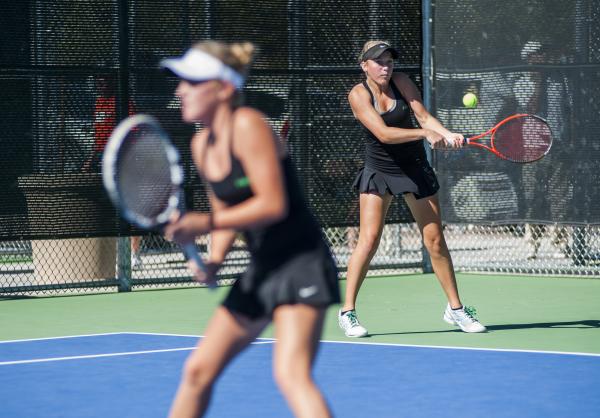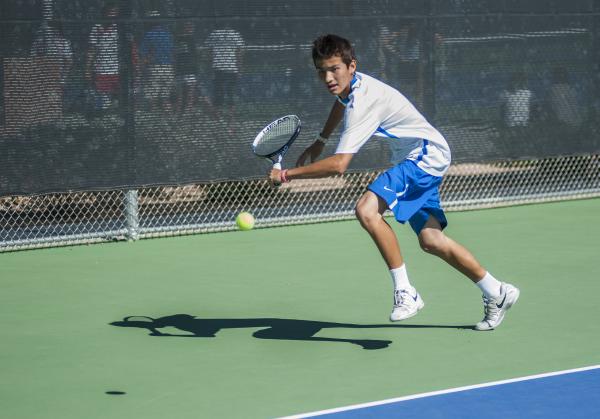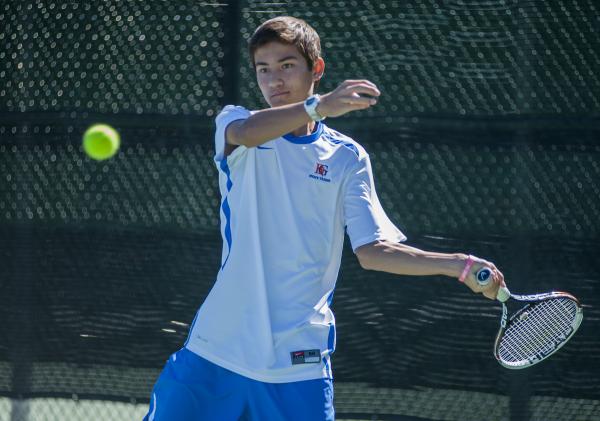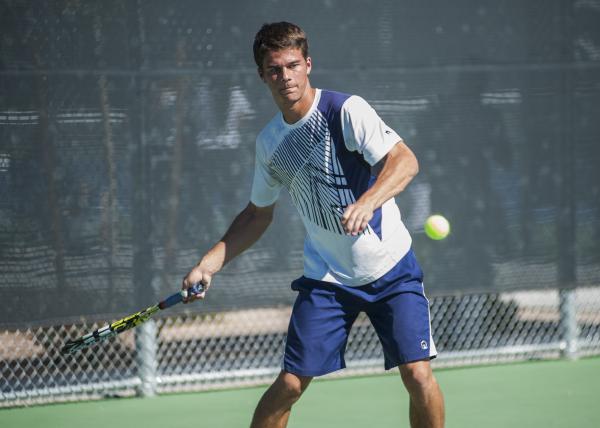 Six grueling sets of tennis in the sun Saturday took their toll on McKay Novak.
Her mixed bag of shots took their toll on anyone who tried to keep the Centennial senior from a state title.
Playing her second three-set match of the day, Novak outlasted Palo Verde freshman Annie Walker 6-2, 1-6, 6-4 in the Division I girls singles final at Bishop Gorman.
"I don't think I hit the cleanest shots; I don't think I hit the hardest shots," said Novak, who barely had enough energy to walk off the court. "I just fought and did what I had to do to win, whether it was a lob to hit the seagulls flying overhead or a dirty slice that barely goes over the net, I fought. I knew that anything less than my best wasn't going to cut it."
Novak, who took third in the Sunset Region tournament last week, needed nearly 2½ hours to oust defending state champion Chelsea Crovetti of Gorman 3-6, 6-4, 6-4 in a semifinal and then had only about a 90-minute break before being back on court.
She rode the momentum of the semifinal win through the first set of the title match and then ran into trouble in the second set before building a 5-2 lead in the third set.
Walker held serve and then broke Novak to make it 5-4. Novak then broke back, converting her third championship point into the win.
Novak, who also won a team title with The Meadows in 2010, became the first Centennial girl to win a state singles title.
"It's really cool to work really hard for something and look back and have no regrets," Novak said. "I had a lot of, lot of fun today."
Gorman freshman Dylan Levitt was more economical, downing Coronado senior Cassell King 6-3, 6-2 in the boys singles final.
Levitt led only 3-2 in the opening set before taking nine of the next 12 games to finish the match, capping a season that saw him win the Sunset Region singles title and help the Gaels to the state semifinals in team competition for the first time in 10 years.
"I was making all my shots today; I just felt really good," Levitt said. "I didn't expect this. It feels great."
Sibling combinations claimed both doubles titles with Coronado sophomore twins Jack and Jamie Vance earning the boys doubles title and Palo Verde sisters Chloe Henderson and Sophie Henderson winning the girls doubles crown.
The Vance brothers, who helped Coronado to the state team title Friday, topped Reno's Dominic Aramini and Kai Mars 6-2, 6-3.
"I was a little tentative," Jack Vance said. "I didn't want to lose, but then we just kind of let go of all that, and we just played with a lot of energy."
The Vances were the first off the court Saturday, shortening points by being aggressive and forcing the Reno team into mistakes. After letting a chance to end the match in the eighth game of the second set slip away, the duo rallied from love-30 in the final game to win.
"Coming to the net and poaching worked well for us," Jamie Vance said. "They didn't really like the aggressiveness."
The Henderson sisters rolled to a 6-3, 6-2 win over Gorman senior Julia MacDonald and freshman Zoe Lier.
"It's nice to win with my sister," said Sophie Henderson, a freshman. Chloe, a sophomore, won the state doubles title last season with partner Kristen Newell.
"We have this synergy," Chloe Henderson said. "We tell each other what we need to do better without hurting each other's feelings."
The Hendersons couldn't have done much better, effectively keeping the ball away from the 6-foot Lier when the Gorman player was at the net.
"We were trying to keep it away from her and play smart," Chloe Henderson said.