Roundup: Doubles team powers Green Valley to win
August 27, 2018 - 8:30 pm
Updated August 27, 2018 - 9:51 pm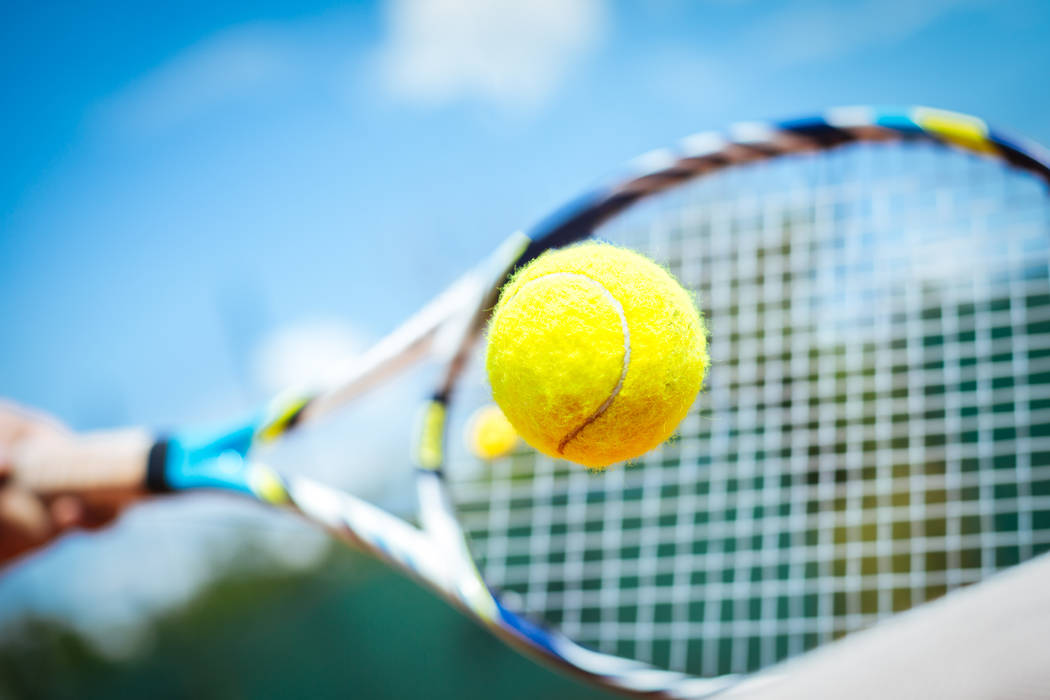 Catherine Ceroni and Cady Williams went 3-0 in doules on Monday to lead Green Valley's girls tennis team to an 11-7 road win over Desert Oasis.
Raquel Roshak and McKenna DeMarce each went 3-0 in singles for the Diamondbacks.
Sierra Vista 10, Liberty 8 — At Liberty, Claudia Murdasanu was 3-0 in singles to lead the Mountain Lions over the Patriots.
Basic 11, Durango 7 — At Durango, Tjaden Giles and Mikayla Berg each went 3-0 in singles as the Wolves defeated the Trailblazers.
Durango's Maggi Concannon and Matti Concannon went 3-0 in doubles.
Clark 11, Foothill 7 — At Clark, Esther Yi and Audrey Boch-Collins each went 2-0 in singles as they led the Chargers to a victory over the Falcons.
Virgin Valley 12, Chaparral 6 — At Mesquite, Emma Wilson was 3-0 in singles to lead the Bulldogs over the Cowboys.
McKenzie Smith and Andrea Ochoa went 3-0 in doubles for Virgin Valley.
Valley 15, Del Sol 3 — At Valley, the doubles teams of Deanine Dilworth and Julia Vargas, and Catalina Guedes-Almeida and Alexandra Angelov each finished 3-0 as the Vikings rolled past the Dragons.
Coronado 18, Silverado 0 — At Silverado, Kaylin Heiss, Arina Nedyalkov, and Sydney Osburn each went 2-0 in singles as the Cougars shut out the Skyhawks.
Cougars doubles team of Madison Garman and Sofia Alvarez also finished 2-0.
The Meadows 18, Moapa Valley 0 — At The Meadows, Lindsey Hofflander went 2-0 in singles as the Mustangs shut out the Pirates.
Bishop Gorman 18, Tech 0 — At Tech, the Gaels blanked the Roadrunners.
Boulder City 12, Western 0 — At Western, the Eagles defeated the Warriors by forfeit.
Arbor View 12, Rancho 0 — At Rancho, the Aggies defeated the Rams by forfeit.
Mojave vs. Sunrise Mountain — At Sunrise Mountain, the match between the Rattlers and the Miners ended in a double forfeit.
Box scores:
Green Valley 11, Desert Oasis 7
The Meadows 18, Moapa Valley 0