Roundup: Durango downs Del Sol
September 26, 2018 - 8:45 pm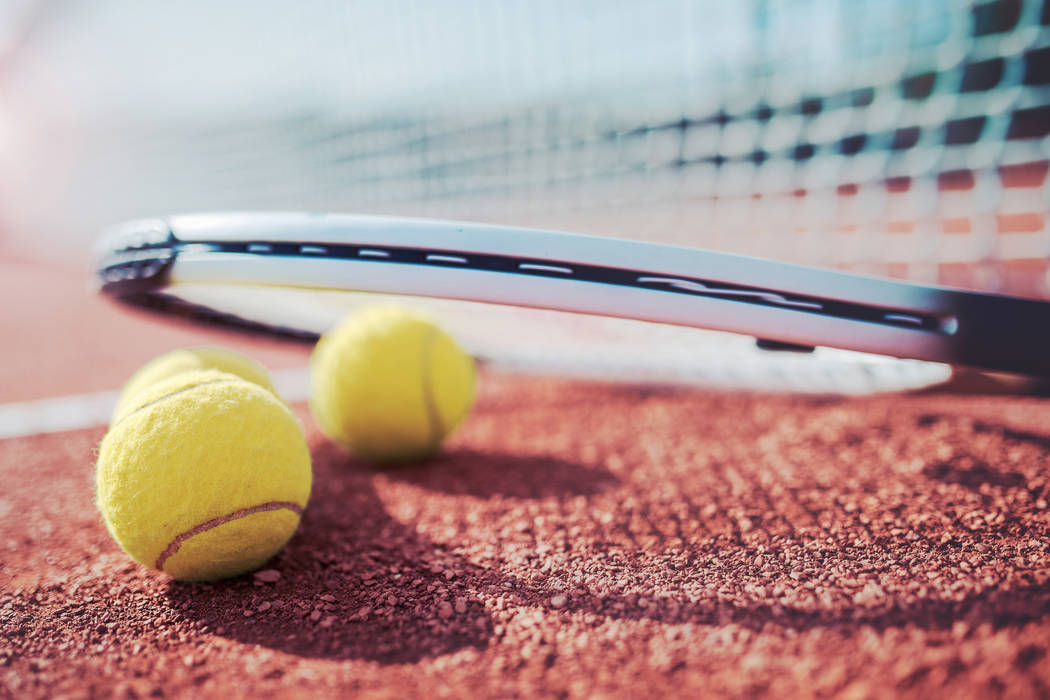 The doubles teams of Maggi Concannon and Matti Concannon, and Jocelyn Jauregui and Emily Pham each went 3-0 on Wednesday afternoon to lead Durango's girls tennis team to a 10-5 win at Del Sol.
Cimarron-Memorial 13, Cheyenne 5 — At Cimarron, Jessica Marco and Karlie Scales went 1-0 in doubles as the Spartans defeated the Desert Shields.
Kennedy Vincent was 1-0 in singles for Cheyenne.
Bishop Gorman 16, Green Valley 2 — At Gorman, Courtney Wolfson was 3-0 in singles as the Gaels defeated the Gators.
Gabriela Dicicco and Caitlin Ng went 3-0 in doubles for Gorman.
Centennial 15, Arbor View 3 — At Centennial, Josie Wondra went 3-0 in singles to help the Bulldogs take down the Aggies.
Hannah Robinson and Lainey Waldman went 3-0 in doubles for Centennial.
Coronado 18, Tech 0 — At Tech, Madison Garman was 2-0 in singles to lead the Cougars over the Roadrunners.
Sydney Osburn also went 2-0 in singles for Coronado.
Jessica Duff and Mana Iritani went 2-0 in doubles for the Cougars.
Shadow Ridge 18, Eldorado 0 — At Shadow Ridge, Jillian Foster and Ashlyn Myers were 3-0 in doubles to lead the Mustangs in a sweep of the Sundevils.
Caitlyn Covington and Alexia Cassmaneach each went 3-0 in singles for Shadow Ridge.
Rancho 10, Las Vegas 7 — At Las Vegas High, Anakaren Martinez and Lorena De La Torre each went 3-0 in singles to lead the Rams over the Wildcats.
The Meadows 18, Adelson School 0 — At Adelson School, the Mustangs defeated the Lions.
Legacy 12, Canyon Springs 0 — At Legacy, the Longhorns won by forfeit.
Chaparral 12, Mojave 0 — At Mojave, the Cowboys won by forfeit.
Valley 12, Western 0 — At Western, the Vikings won by forfeit.
Box Scores:
Bishop Gorman 16, Green Valley 2
Cimarron-Memorial 13, Cheyenne 5