Roundup: Green Valley clips Spring Valley on road
August 31, 2018 - 8:10 pm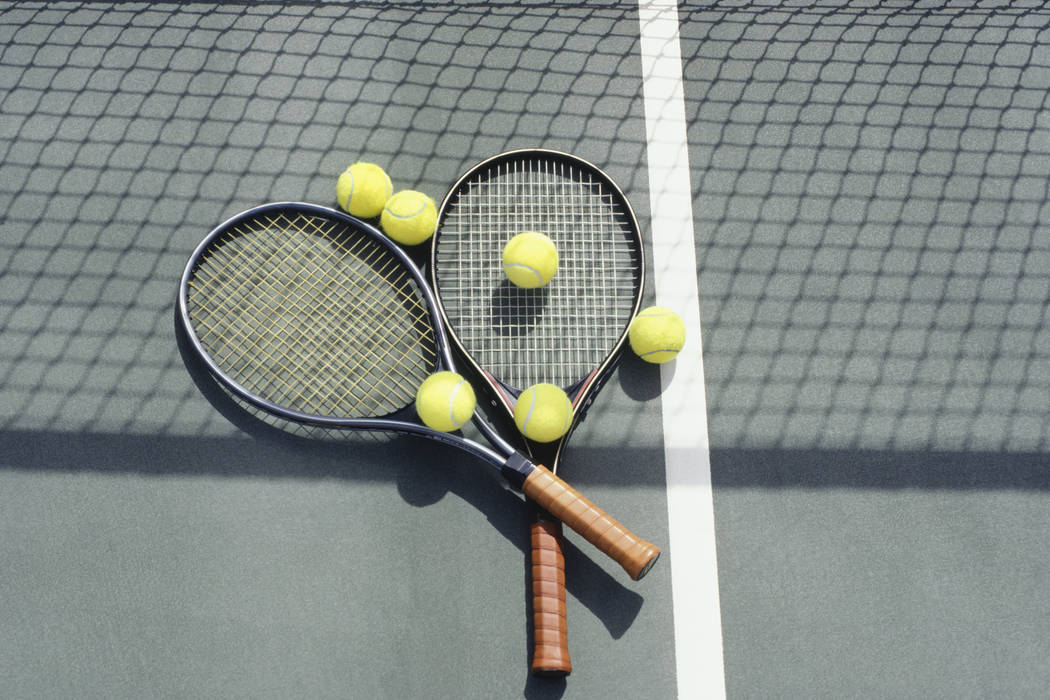 Anya Siegel went 3-0 in singles on Friday afternoon to lead Green Valley's girls tennis team to an 11-7 road victory over Spring Valley.
The doubles teams of Paola Velasquez and Samantha Vobel, and Cady Williams and Radhika Shah both went 2-0 for the Gators.
Bishop Gorman 15, Desert Oasis 3 — At Gorman, the doubles teams of Marci Adolfo and Caitlin Ng, Karissa Matthews and Madison Winston, and Julia Johnson and Samantha Yang all went 2-0 to drive the Gaels.
McKenna DeMarce was 3-0 in singles for the Diamondbacks.
Clark 15, Liberty 3 — At Liberty, Esther Yi finished 3-0 in singles as she led the Chargers to a victory over the Patriots.
The Meadows 18, Sunrise Mountain 0 — Veena Kittusamy and Sydney Chudd went 2-0 in doubles to secure the win for the Mustangs over the Miners.
Mercedes Moore went 1-0 in singles for The Meadows.
Moapa Valley 14, Virgin Valley 4 — At Mesquite, the Pirates coasted past the Bulldogs.
Chaparral 12, Adelson School 5 — At Chaparral, the Cowboys breezed by the Lions.
Coronado 18, Sierra Vista 0 — At Coronado, 16 players had a hand in at least one win each as the Cougars rolled past the Mountain Lions.
Silverado 12, Tech 0 — At Tech, the Skyhawks won by forfeit.
Valley 12, Mojave 0 — At Valley, the Vikings won via forfeit.
Box Scores:
Bishop Gorman 15, Desert Oasis 3
Green Valley 11, Spring Valley 7
The Meadows 18, Sunrise Mountain 0