Nevada Senate panel unanimous on opposing Yucca Mountain
Updated May 12, 2017 - 10:59 am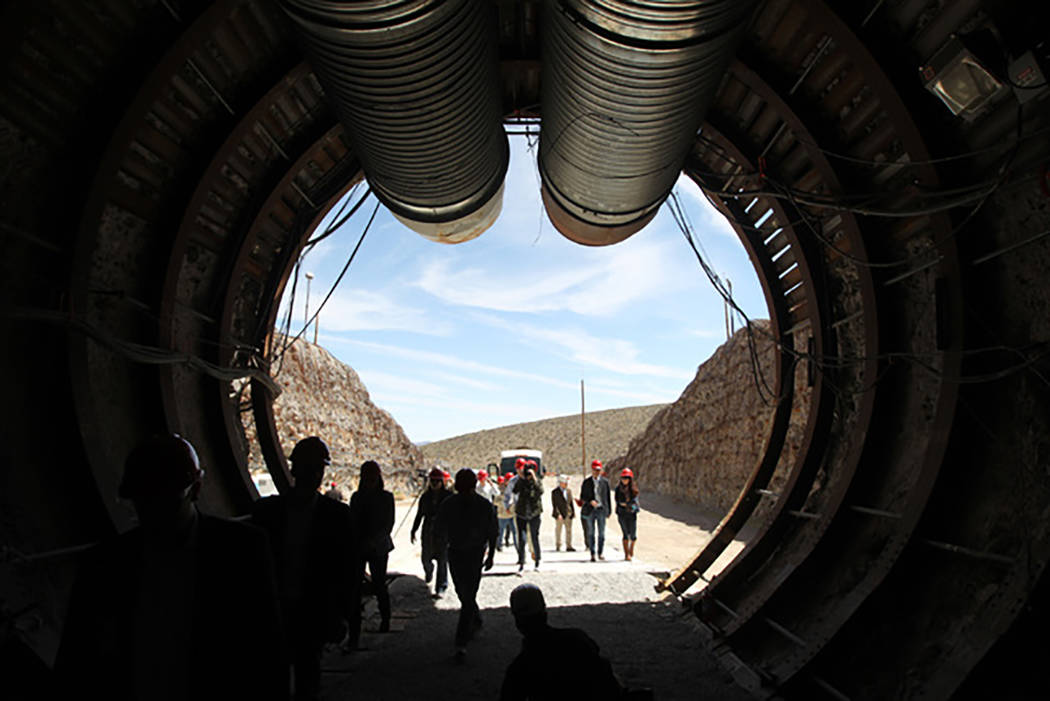 CARSON CITY — A resolution stating the Nevada Legislature's opposition to the construction of a high-level nuclear waste dump at Yucca Mountain won unanimous approval Friday from a Senate panel.
Assembly Joint Resolution 10 will now go to the full Senate for a final vote after getting a do pass from the Senate Commerce, Labor and Energy Committee. It has already passed the Assembly.
AJR10 was introduced in March just as the Trump administration announced a budget request of $120 million to restart licensing proceedings with the goal of making it the burial site for 77,000 metric tons of the nation's spent nuclear fuel. That funding was not made part of a stopgap federal budget measure approved by Congress, but money could be included in the new federal budget that will start Oct. 1.
Gov. Brian Sandoval, Attorney General Adam Laxalt and most Nevada state lawmakers oppose the restart of the project.
But some Nevada elected officials, including Nye County Commissioner Dan Schinhofen, argue the licensing proceedings should be allowed to go forward to determine decisively whether Yucca Mountain is a suitable site for the dump.
The Legislature's money committees last week approved funding to continue the fight against the project. The budget for the Agency for Nuclear Projects totals $3.8 million for the next two years. The attorney general's office budget also includes $3.4 million over two years to fight the project.
Contact Sean Whaley at swhaley@reviewjournal.com or 775-461-3820. Follow @seanw801 on Twitter.
Related
Budgets approved to fight Yucca Mountain
Yucca Mountain resolution deemed vital, Nevada assemblyman says
Gov. Sandoval tells feds he's an opponent on Yucca Mountain
Nevada officials face challenge stopping revival of Yucca Mountain
Witnesses urge House lawmakers to revive Yucca Mountain