New Clark County school superintendent makes public debut
Updated June 21, 2018 - 11:09 pm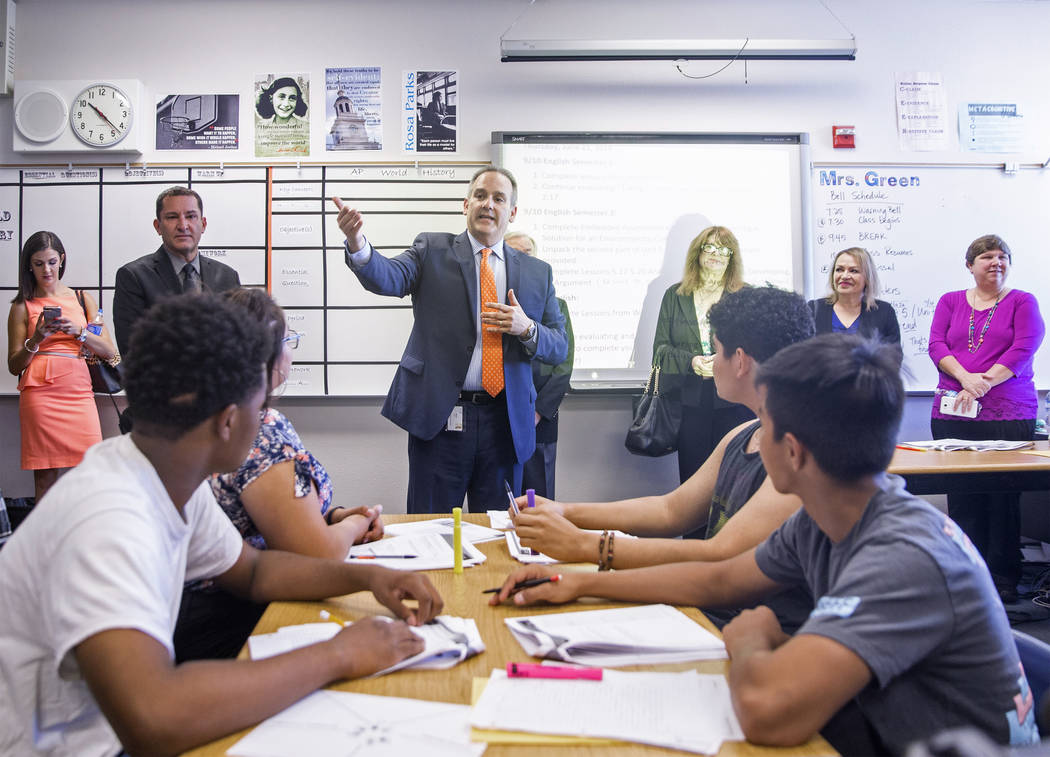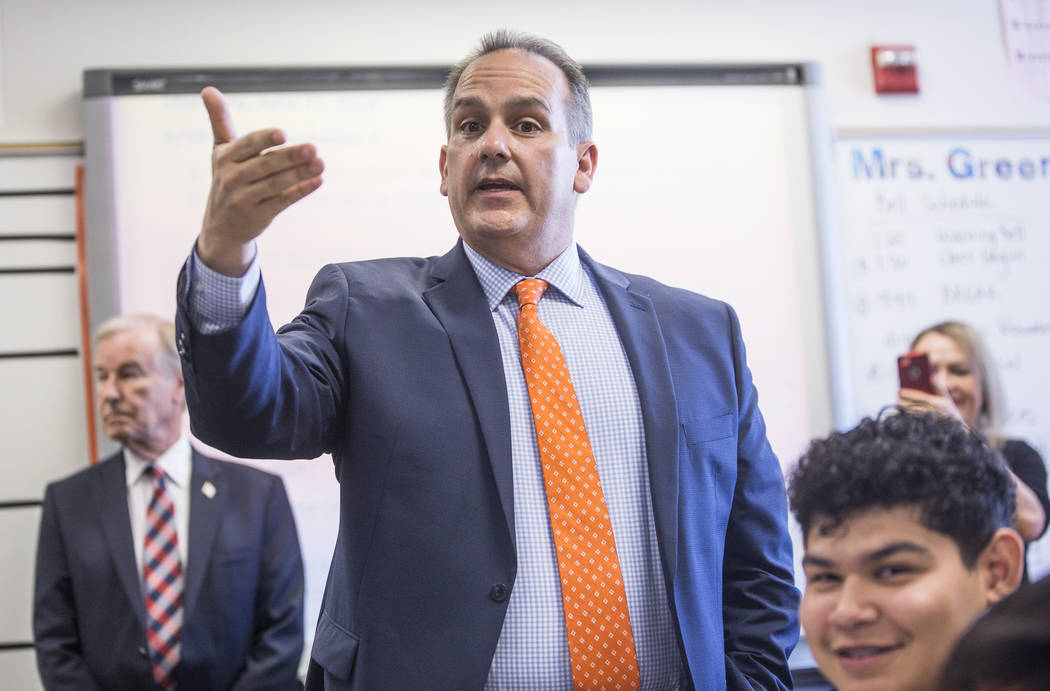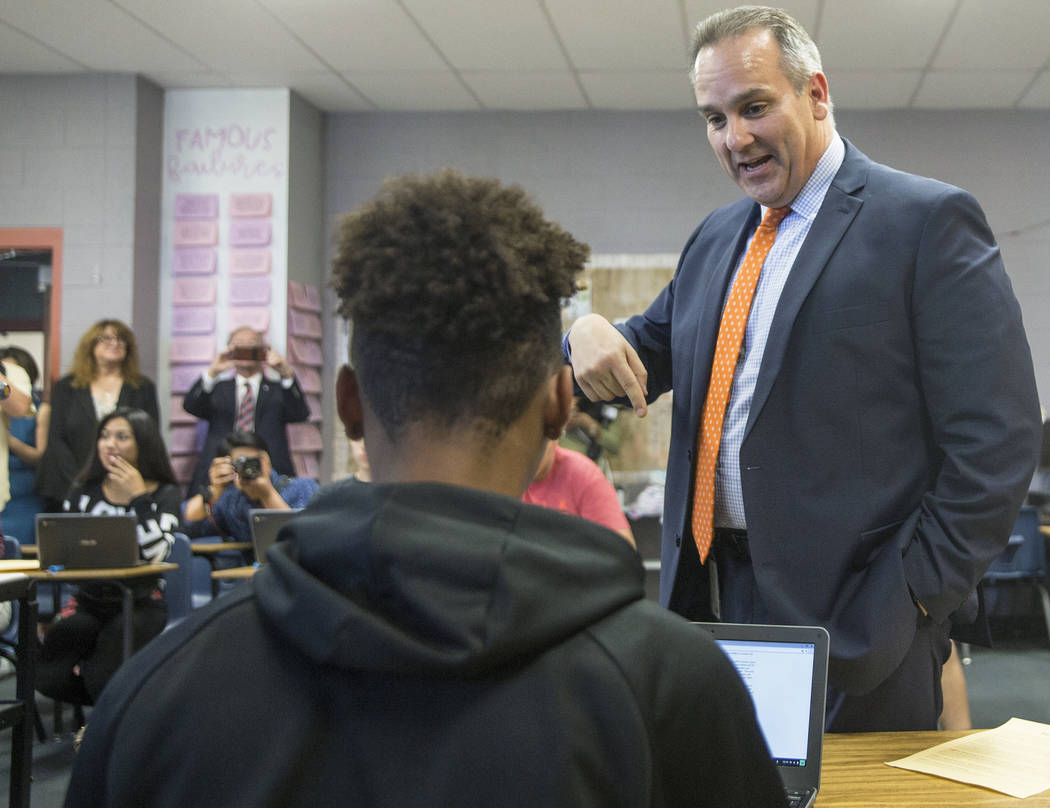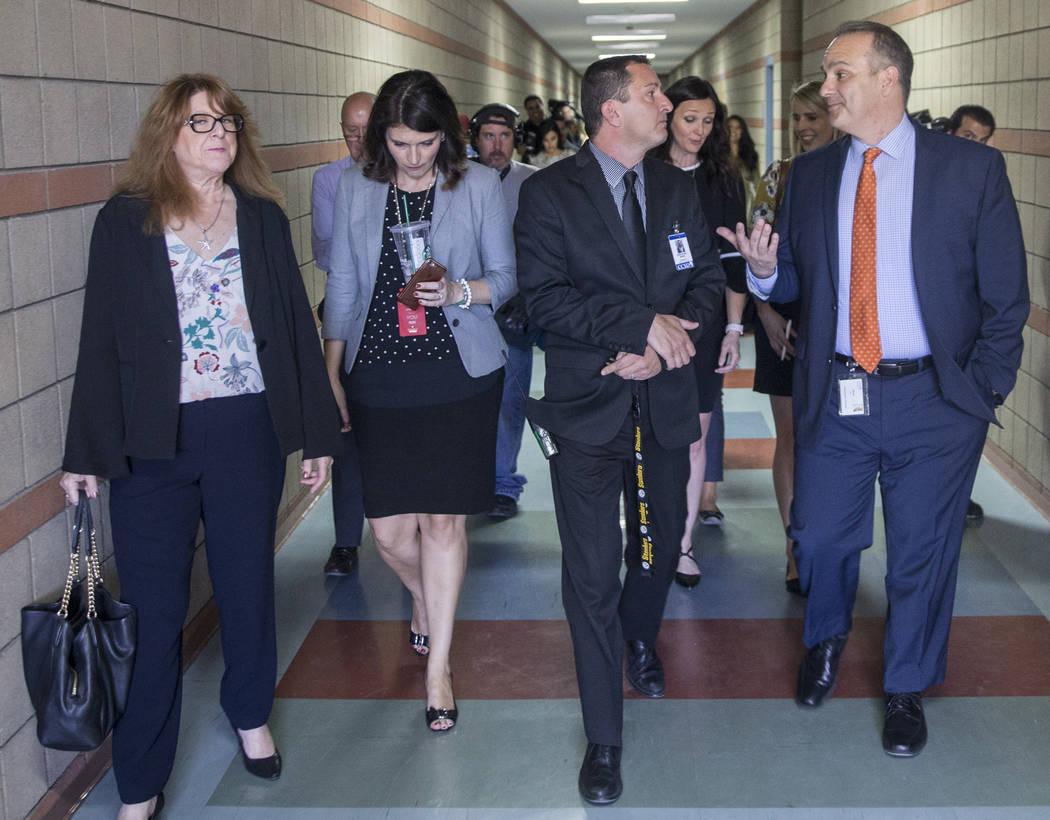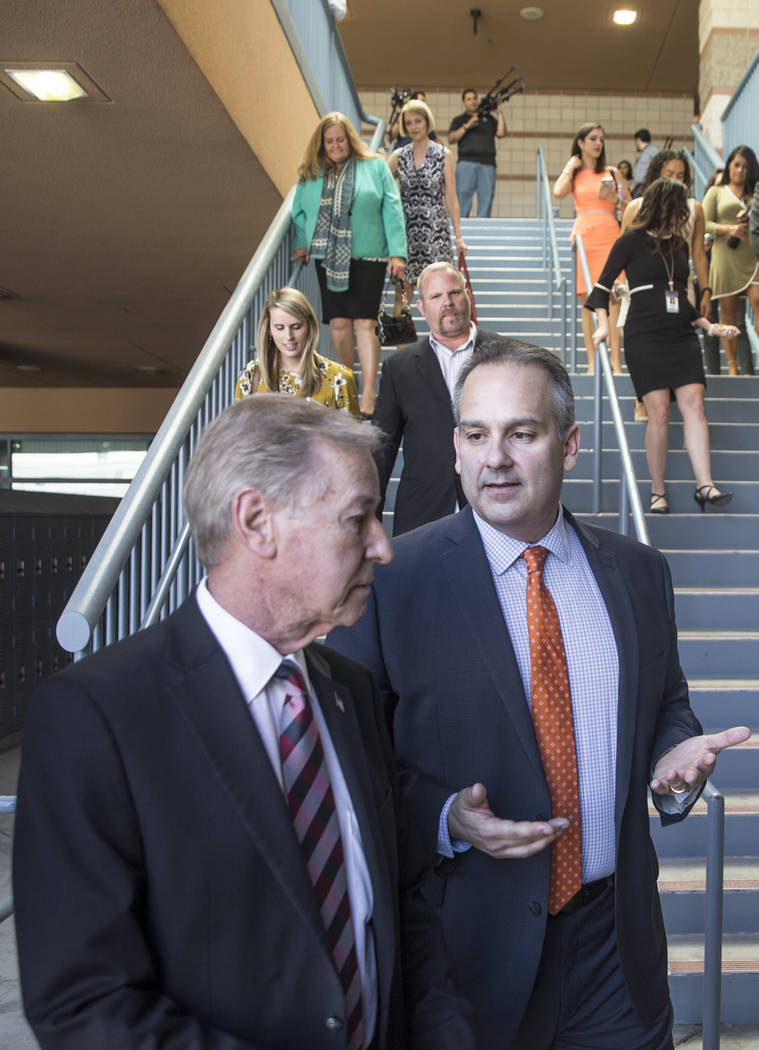 New Superintendent Jesus Jara has a bold vision for the troubled Clark County School District: Turning it into the No. 1 school system in the country for kids.
In his first public appearance open to the media — a tour of Del Sol Academy on Thursday, his third day on the job — Jara emphasized that all students can benefit from a high-quality education, drawing on his own personal experience moving from Venezuela as a child.
"When I came to this country as a 10-year-old, I didn't speak English," he said. "I was that kid with the mom with a sixth-grade education but (who) knew that education was going to be the ticket to the American dream."
The former deputy superintendent of Orange County Public Schools in Florida has had a whirlwind of activities this week, meeting with trustees and teachers — even swinging by the Interim Legislative Committee on Education to introduce himself to state lawmakers before the tour.
Jara starts his tenure by hiring two more administrators who worked with him in Florida.
Diane Gullett, an area superintendent in Orlando, will replace Deputy Superintendent Kim Wooden, who is set to retire in November.
Jennifer Cupid-McCoy, principal of Freedom High School in Orlando, was appointed as chief of staff. Money for the job was created by consolidating existing positions, according to the district.
Jara's entry plan, meanwhile, will focus first on listening and learning from the community. He will develop an action plan from October to December.
But his initial focus goals include increasing third-grade reading scores, boosting college readiness and increasing participation in advanced courses for all students to mirror the student population.
Jara also hopes to fully staff every classroom by the first day of school.
At Del Sol, an award-winning Las Vegas performing arts high school with a growing magnet program, Jara chatted with summer school students.
He bonded with Steven Johnson, a football player who will be a senior in the fall.
"You know, I used to play football," Jara said with a smile. "But I got older."
"No, you still got the moves," Johnson replied, prompting laughter from onlookers. "You're going to have to come down to watch us play one day."
Principal Gregory Misel showed off improvements to the school's magnet programs, including a cinematic arts program launched this school year.
Jara complimented Misel on Del Sol's transformation and success.
"That's going to be my job, to make sure that principals have what they need in support," he said. "Because our children in this great community, this is what they deserve."
The new leader also got a glimpse of the city's community involvement.
The Smith Center, which is staging the immensely popular musical "Hamilton," presented the district with copies of the book "Alexander Hamilton" for every high school during Jara's visit.
Moving forward, Jara called on parents and others to be engaged, and he called himself the quarterback who will work diligently with the School Board to make changes.
"We need the entire community, and that's why I say we're going to be one team, with one clear goal, and that's to be the No. 1 district in America, for the Clark County school system, for our children," he said.
Jara also pledged to hold 100 community meetings between now and October.
"It is clear that this community, once they invest and feel empowered to help us, that's where we're going to be able to be the No. 1 district for children."
Jara also acknowledged the district needs to get its financial house in order. This week it announced that the latest $68 million deficit resulted in a loss of over 550 school positions.
"In my first couple days I've had a couple discussions with our CFO, our chief finance officer," he said. "We're going to have a deep dive into our budget."
Contact Amelia Pak-Harvey at apak-harvey@reviewjournal.com or 702-383-4630. Follow @AmeliaPakHarvey on Twitter.
Dr Jara Entry Plan by Las Vegas Review-Journal on Scribd
Daughter to stay in Orange County Public Schools
Jara's youngest child, who will be a high-school senior in the fall, will finish up school in Orlando.
"I was trying to bribe her because two weeks ago, we were here, and I was trying to bribe her to come," he said, noting that she's a theater student and also in the choir.
Jara's wife, meanwhile, will be flying back and forth between Florida and Las Vegas.
"My kids have given up a lot because they understand dad's commitment to urban education," he said.