Stakeholders fume over Zinke's shortened Nevada monuments visit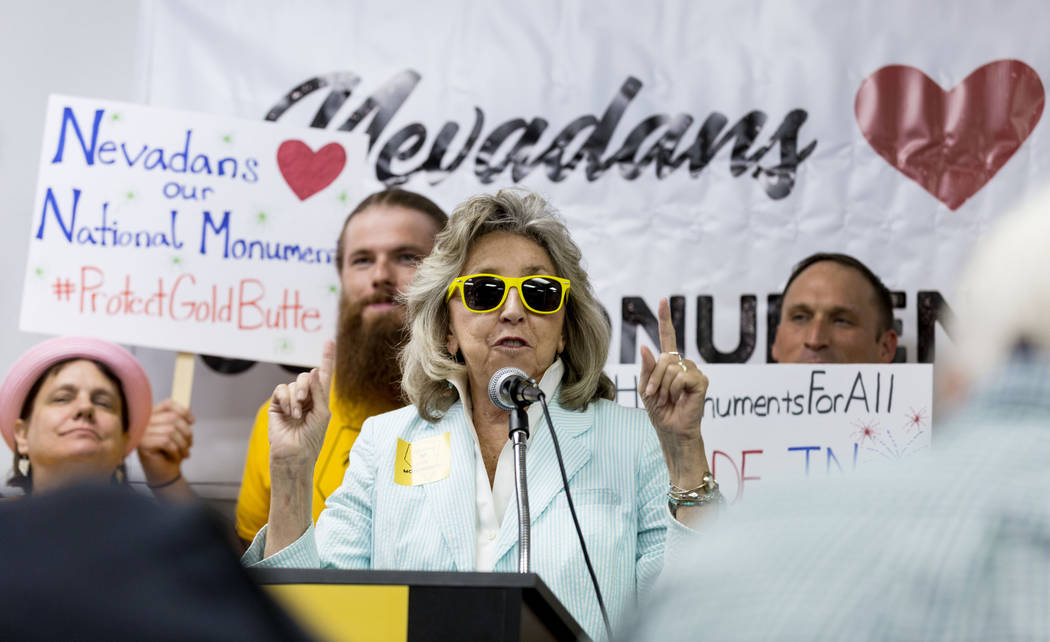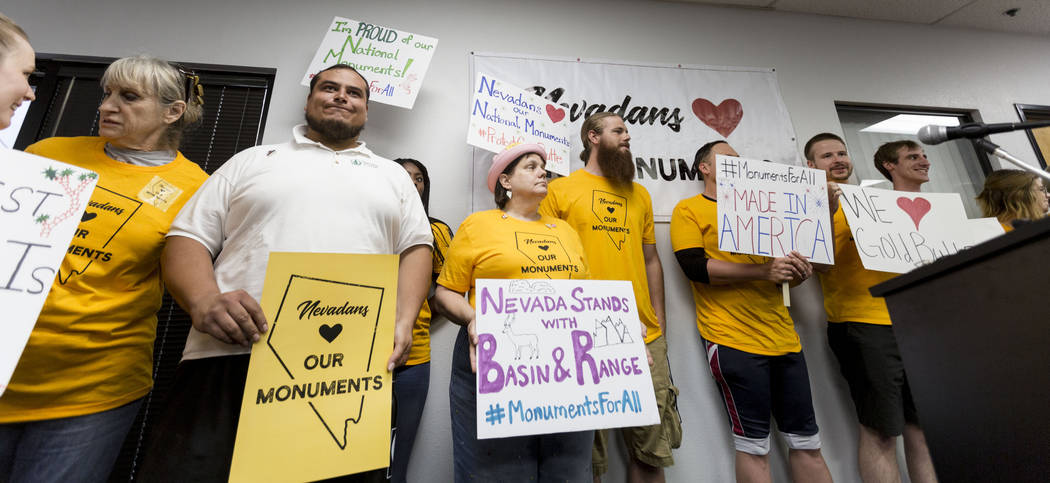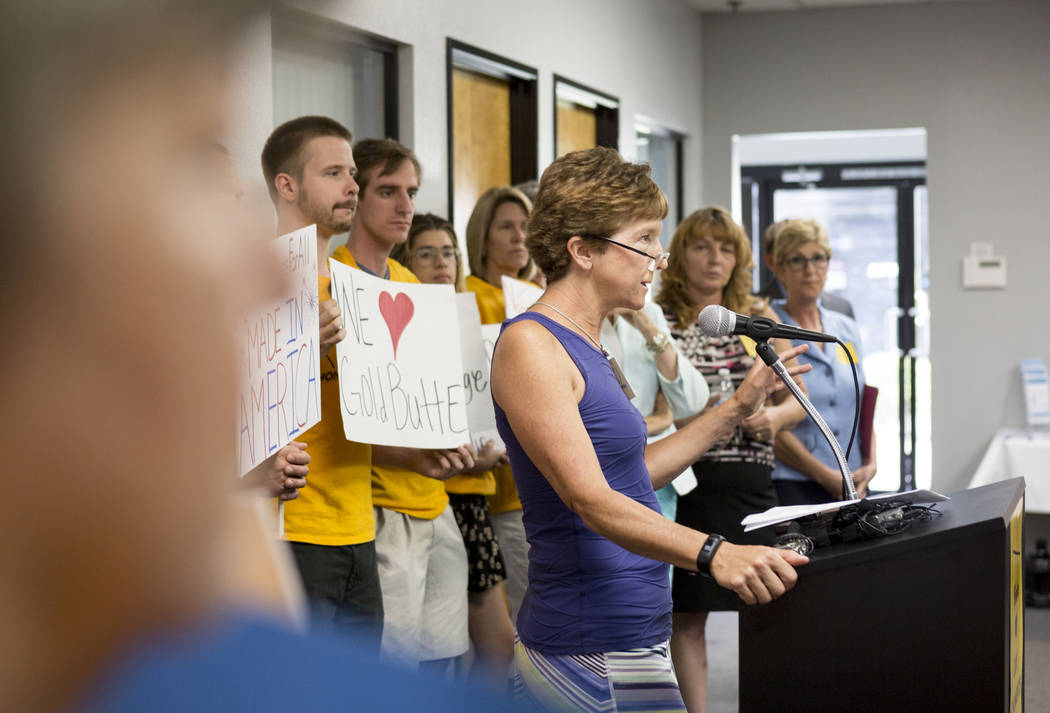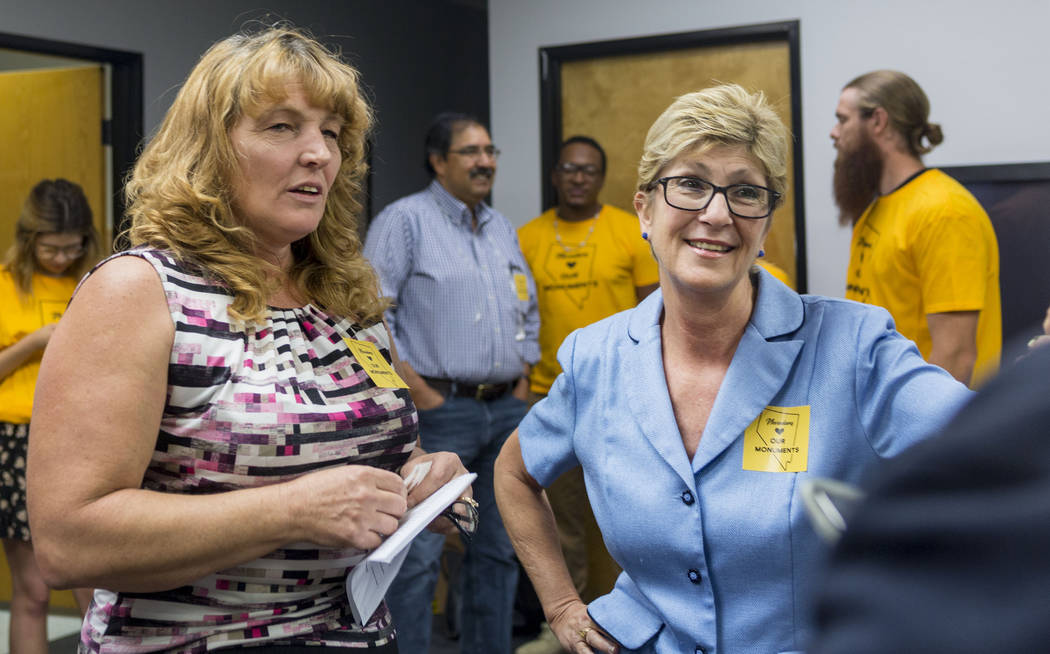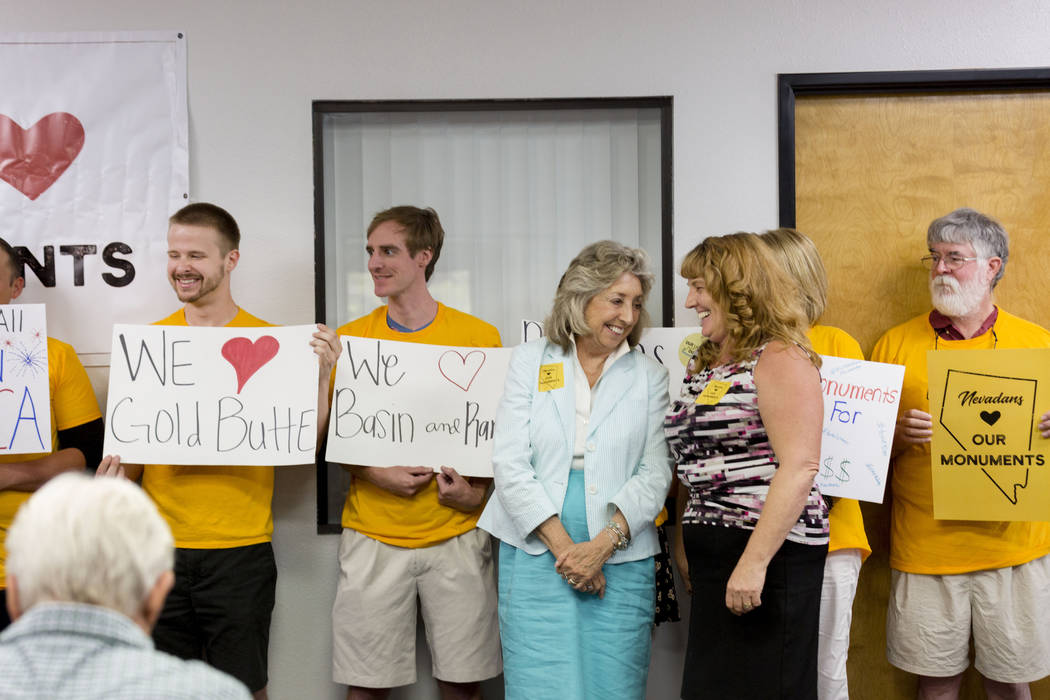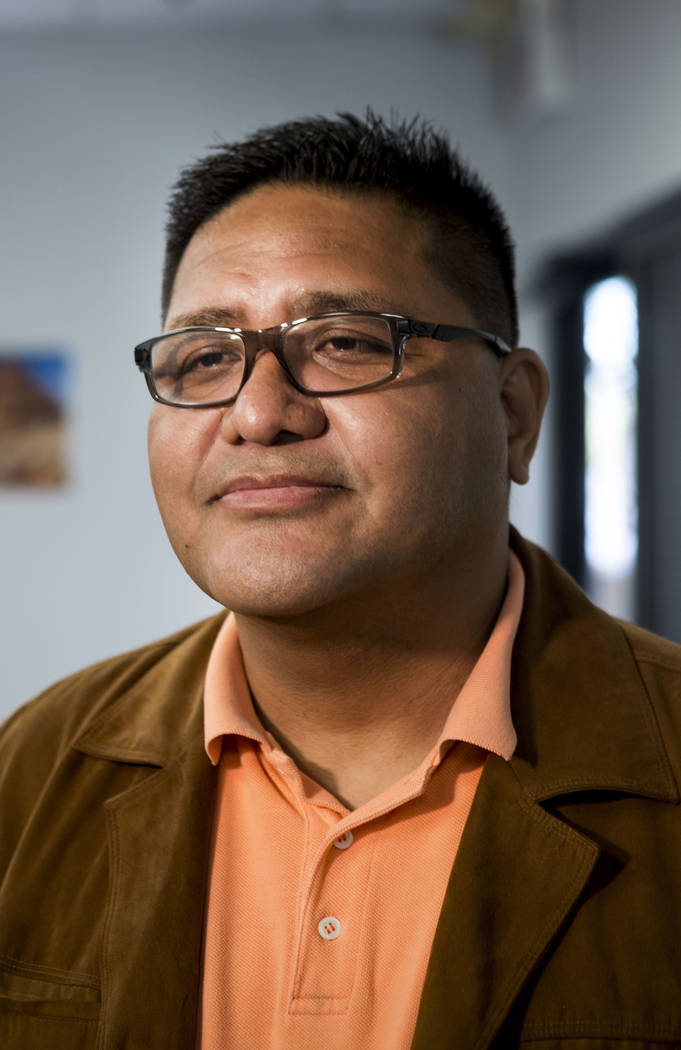 Interior Secretary Ryan Zinke, who said Sunday he would like his federal agency to be known as the "happy department," left some unhappy campers in the wake of his shortened trip to Nevada to review its two newest national monuments.
Among those chafed by the last-minute cancellation of promised meetings with local stakeholders were local Paiute tribes and Rep. Dina Titus, D-Nev.
"We have written, we have called (for him) to … meet with the opponents, meet with the tribes, meet with elected officials to hear the whole story," she said Monday at a news conference in Las Vegas. "Well, that changed at the last minute. He couldn't stay because he had some kind of Cabinet meeting with whoever is chief of staff this week … which is ridiculous. He could have come a day earlier."
Two-day visit cut to one
Zinke arrived Sunday morning for what was to have been a two-day visit to tour the Gold Butte and Basin and Range monuments, part of his review of 22 national monuments and five marine national monuments created by presidential decree since Jan. 1, 1996, to determine whether the designations should be scaled back or eliminated.
He did get a rapid-fire aerial tour of both monuments, which included jaunts on the ground to see some of their wonders. But his staff canceled meetings with local Paiute tribes, Titus and other opponents of changing the monuments' boundaries, saying he had been summoned to Washington for a Cabinet meeting Monday with President Donald Trump's new chief of staff, John Kelly.
Zinke met with local officials during a helicopter stop at Whitney Pocket in Gold Butte and also with a few stakeholders, including some representative of the Friends of Gold Butte conservation group and officials involved in artist Michael Heiser's "City" project in Lincoln County.
During a brief news conference in Bunkerville at the end of the day, Zinke said he had made no decisions yet on the Nevada monuments. But, as he stood in front of the Gold Butte backdrop, he told reporters that one of his goals is to make cultural changes in the agencies under his control.
"We should be the happy department. When you see a BLM truck, you should think 'land manager' and not 'law enforcement," he said in an indirect reference to the nearby 2014 armed standoff between BLM agents and rancher Cliven Bundy and his supporters.
He'll have to work to put Darren Daboda, chairman of the Moapa Band of Paiutes, into that frame of mind.
Daboda said at Monday's news conference that the snub by Zinke was the second time he had bailed on a promised meeting, having also skipped one while visiting Pahrump in June.
'Empty promises'
"(It) felt like empty promises from the government … for him to dismiss us as Native Americans, not just my tribe but the Las Vegas tribe. We sort of felt like we're treated like second-class citizens," Daboda said, adding that the federal government has a responsibility "to respond to our concerns" about the monument review.
One of his tribe's issues to ensure protection of areas where traditional pine nut harvests take place. "It's in our DNA," he said.
Daboda said that Zinke spoke with him for about 45 minutes by phone on Monday afternoon and that the Interior secretary apologized for having to truncate his trip. He also promised to return to Nevada at an unspecified future date to meet with tribe members.
Patrick Naranjo, UNLV resources coordinator and a member of the Santa Clara Pueblo tribe of New Mexico, was one of the few stakeholders who met with Zinke, during his helicopter tour stop at the Mount Irish petroglyph site in Basin and Range.
"He did give general options that weren't very helpful for protecting the petroglyph sites. That struck each one of us who were in the meeting as odd," Naranjo said.
"I do feel like he embraces the identity issue of these locations, what they mean," he said. "But what I don't think the secretary understood was how these elevate the institutional profile (of tribes) in Southern Nevada. They reflect the current demography of the people who are here, their current government status, their history of marginalization, their uniqueness living in this land before Western establishment.
"This is North American history in Nevada with the Indian people that are still here."
At Sunday's 20-minute talk with reporters in Bunkerville, Zinke said part of his review will be examining the "fairly loose" definition of monuments created through the Antiquities Act of 1906 and how it applies to large monuments like Gold Butte and Basin and Range, that combined encompass more than 1 million acres.
"If you have a monument on top of a wilderness study area, a monument is managed through proclamation and a wilderness study area is managed by the Wilderness Act until Congress takes action," he said, noting that wilderness study areas have more stringent requirements.
That raises a question, Zinke said: "Do you manage it by a monument or do you manage it by the wilderness study area? That's something I've asked Congress to clarify."
Friends of Gold Butte Vice President Terri Rylander — a nonprofit citizens group that advocates protection of Gold Butte's landscape, cultural resources, wildlife, land and solitude — said the monument's "current boundaries reflect years of compromise and there's no need to reduce them."
Contact Keith Rogers at krogers@reviewjournal.com or 702-383-0308. Find him on Twitter: @KeithRogers2