A's leaders meet with lawmakers about ballpark bill
Updated May 31, 2023 - 7:03 pm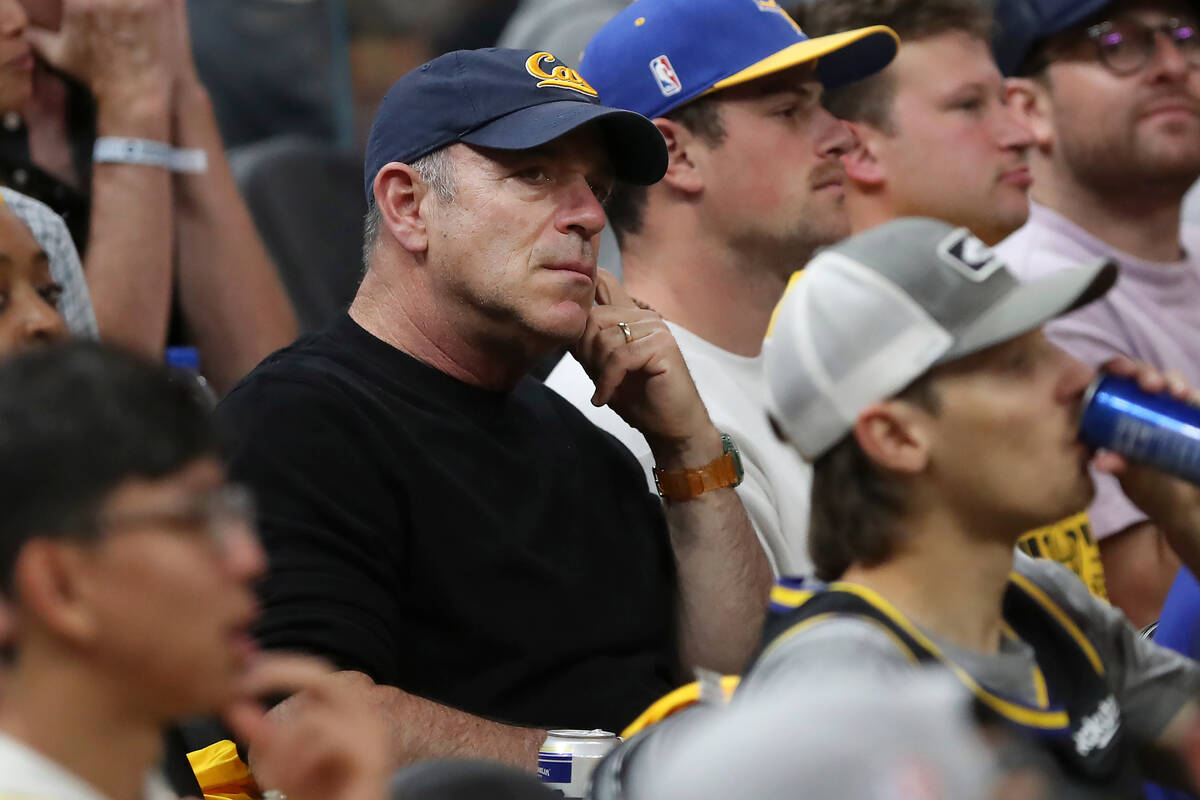 Oakland Athletics owner John Fisher and team President Dave Kaval were in Carson City on Wednesday meeting with legislators on Senate Bill 509, which lays out a public-private partnership between the state, Clark County and the MLB club.
The A's brass meeting with lawmakers comes following Monday's joint hearing on SB509 by the Senate Committee on Finance and the Assembly Committee on Ways and Means.
The two were noticeably absent from that five-hour meeting that saw various notable figures present the team's ballpark funding plan. Those included state Treasurer Zach Conine, Gov. Joe Lombardo's chief of staff Ben Kieckhefer, Las Vegas Convention and Visitors Authority President and CEO and Las Vegas Stadium Authority chair Steve Hill, and Applied Analysis principal Jeremy Aguero, who is serving as a consultant for the A's.
The A's are seeking up to $380 million in public money to go toward construction of a planned $1.5 billion, 30,000-seat retractable roof ballpark on the Tropicana site.
That would be comprised of $180 million from the state in transferable tax credits, of which $90 million would be repaid via a sports entertainment improvement district set up around the stadium site.
Clark County would be responsible for $145 million, of which $120 million would be generated by the tax district, with $25 million going toward infrastructure improvements.
That tax district would generate funds via the various taxes that would be generated on the stadium site.
The A's would be required to enter into a 30-year nonrelocation agreement, tied to the time frame of the bonds that would be taken out by the state and county to finance the public portion of the stadium.
The Las Vegas Stadium Authority would oversee the stadium project as it is developed, built and eventually when it is in operation. Gaming and Leisure Properties Inc, which owns the land the Tropicana sits on, would transfer the land to the A's ahead of construction, with the team then transferring ownership of the land and ballpark to the stadium authority once construction is complete, making it a publicly owned facility.
Contact Mick Akers at makers@reviewjournal.com or 702-387-2920. Follow @mickakers on Twitter.