Aviators win 1st playoff game in Las Vegas Ballpark history
Updated September 6, 2019 - 10:53 pm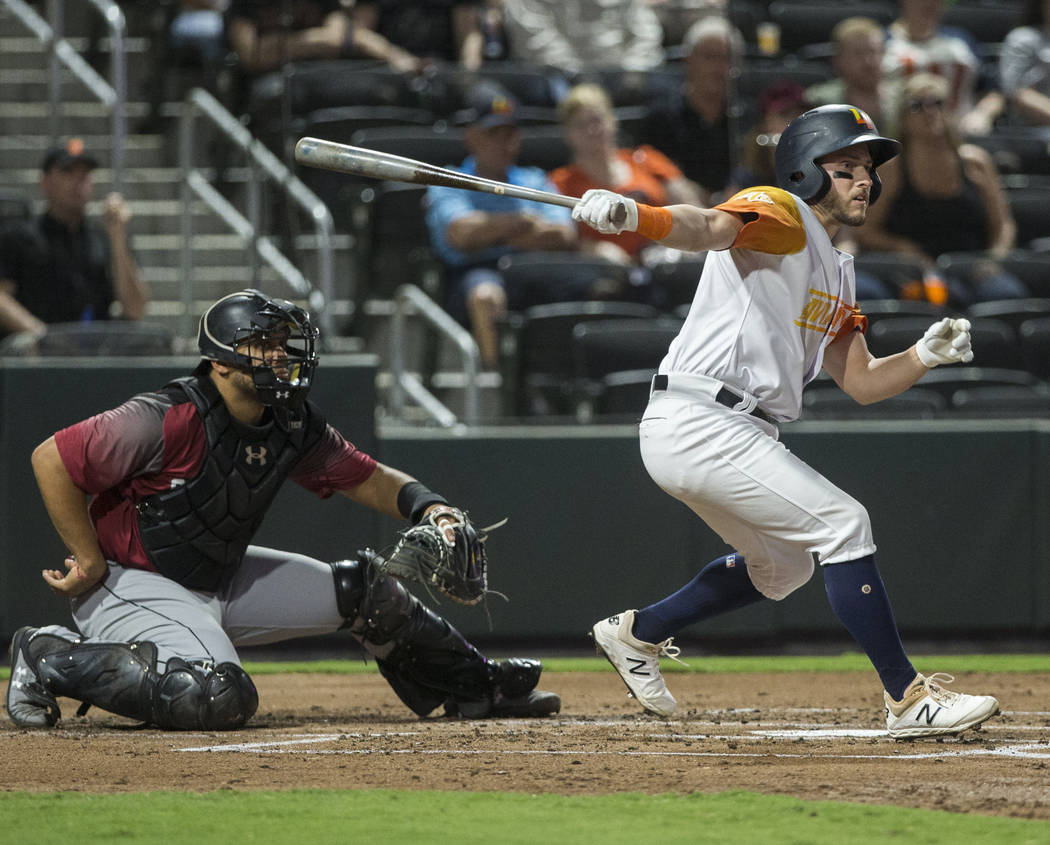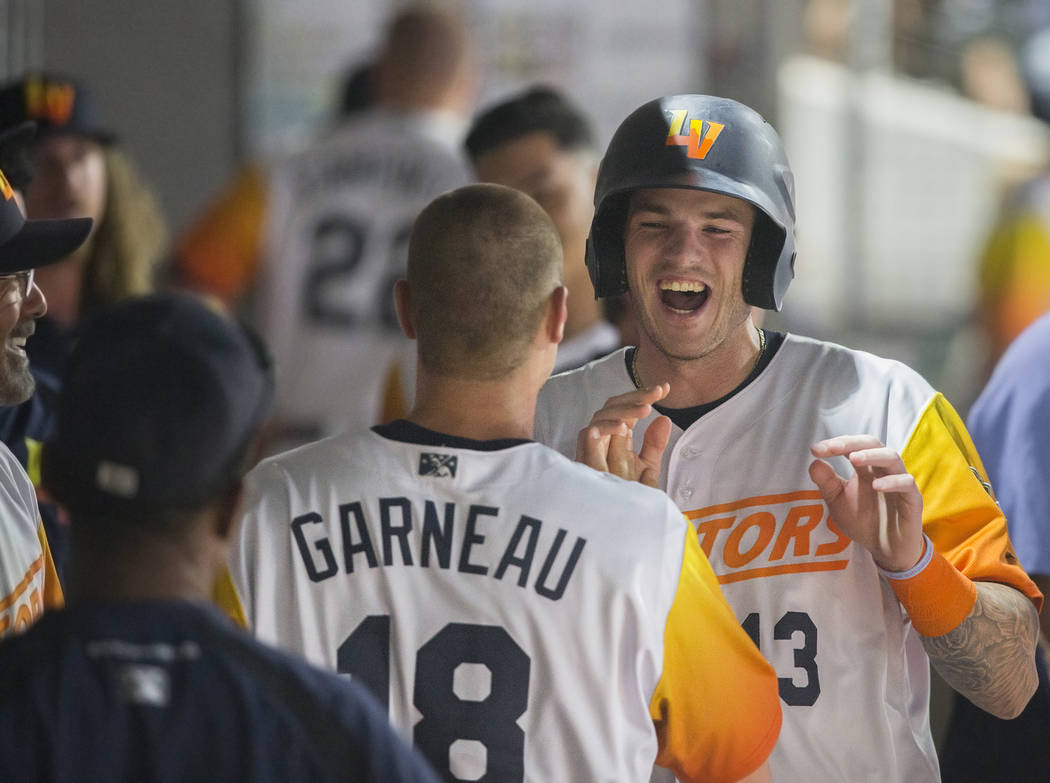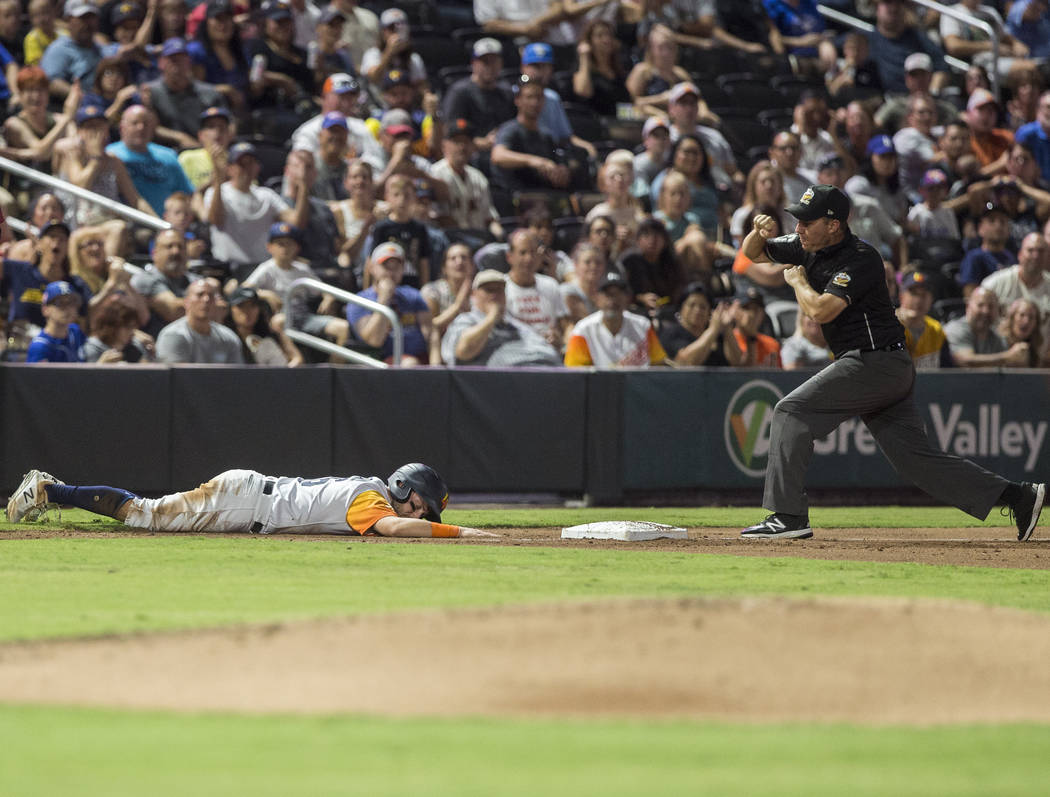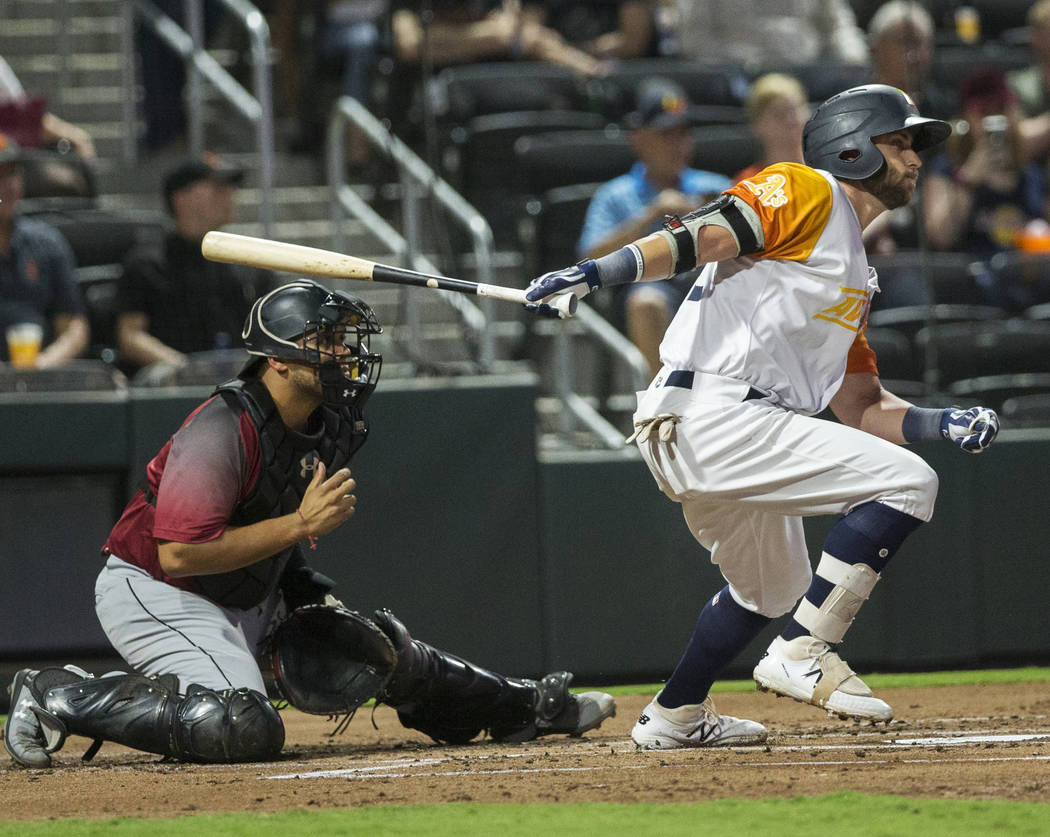 Las Vegas Ballpark's playoff history got off to a rocky start Friday when Aviators starter Jesus Luzardo's fourth pitch sailed out of the ballpark.
The rest of the night was one for the team to remember in a season littered with accomplishments.
Mark Payton and Skye Bolt homered, Luzardo pitched effectively and the Aviators won 11-4 to take a 2-1 lead in their best-of-five first-round Pacific Coast League playoff series with the Sacramento River Cats.
"It's a magical year," Aviators president Don Logan said during the game. "You wouldn't wish for this just because you'd be being greedy."
It's no secret the new stadium located in Downtown Summerlin and the team that inhabits it have lived a charmed existence, and Friday proved no exception. The stadium that has drawn record crowds (its 650,934 total attendance and 9,299 average led the PCL) and won numerous awards (ballpark of the year by BaseballParks.com and Ballpark Digest, to name a few) hosted the organization's first playoff game since 2014.
On Friday, 8,187 fans showed up to watch the powerful Aviators — who ranked second in the PCL in slugging percentage and set a franchise record with 250 home runs — mash.
Their lineup scored eight straight runs after the early homer, seven off River Cats starter Brandon Lawson. The right-hander, who was making his second career appearance in Triple A and first this season, allowed nine hits and recorded only seven outs.
The damage started in the first inning when Payton doubled down the first-base line to drive in a run, and Dustin Garneau followed with a RBI single. The Aviators added another run on Dustin Fowler's single in the second before erupting in the third.
Payton crushed a ball 375 feet to left field to start the inning, and four of the next five batters reached to force Lawson out of the game. The final batter he faced, third baseman Mikey White, hit an RBI single to make the score 7-1.
Lawson's counterpart was exceptional apart from the homer. Luzardo didn't allow another run in 5 2/3 innings, and the Oakland Athletics' No. 1 prospect — baseball's No. 18 prospect, according to MLB.com — used his fastball, changeup and curveball to keep Sacramento off balance.
He left to a round of applause in the sixth inning after allowing seven hits and two walks with seven strikeouts.
The teams play again at 7 p.m. Saturday. It could be another highlight in a stellar inaugural season for Las Vegas Ballpark after its playoff opener was christened with a win.
"Every night, it's just such a great place to be because so many people are here," Logan said. "The energy in the building is great. I go walk around down there and see so many people you don't see on a regular basis, and now they're here all the time. The team is playing great. The place is beautiful."
Contact Ben Gotz at bgotz@reviewjournal.com. Follow @BenSGotz on Twitter.
Aviators vs. Sacramento
Game 1: Aviators 9-3
Game 2: Sacramento 8-6
Game 3: Aviators 11-4
Game 4: Saturday at Las Vegas, 7:05 p.m.
Game 5: Sunday at Las Vegas, 12:05 p.m. (if necessary)