Pioneers Cardte Hicks, Musiette McKinney embrace Las Vegas Aces
Updated March 26, 2018 - 5:50 pm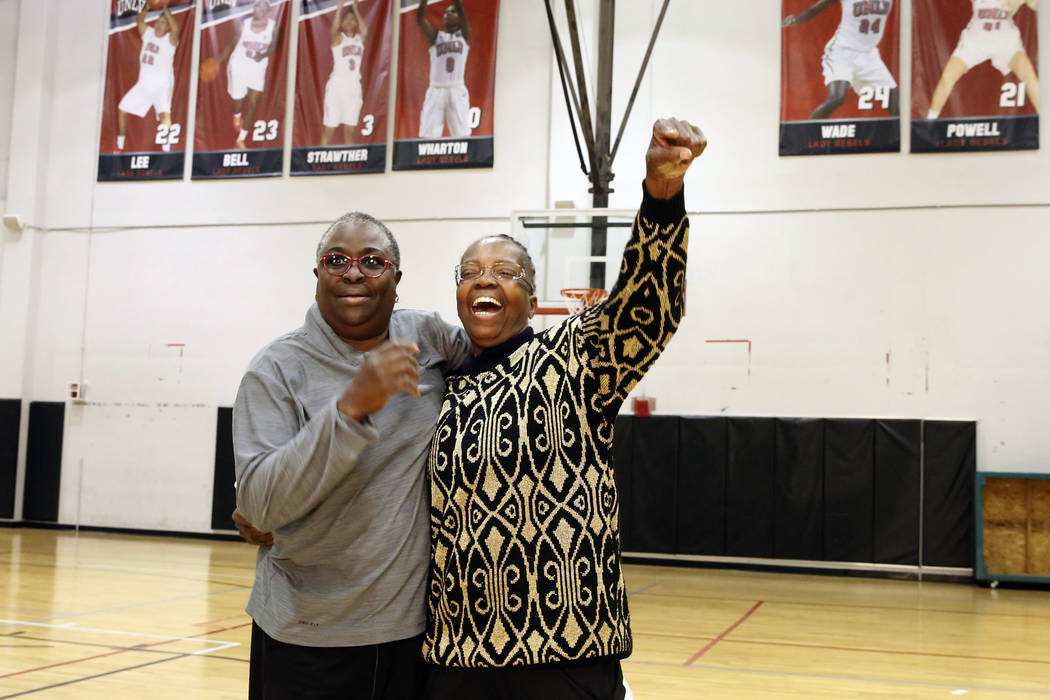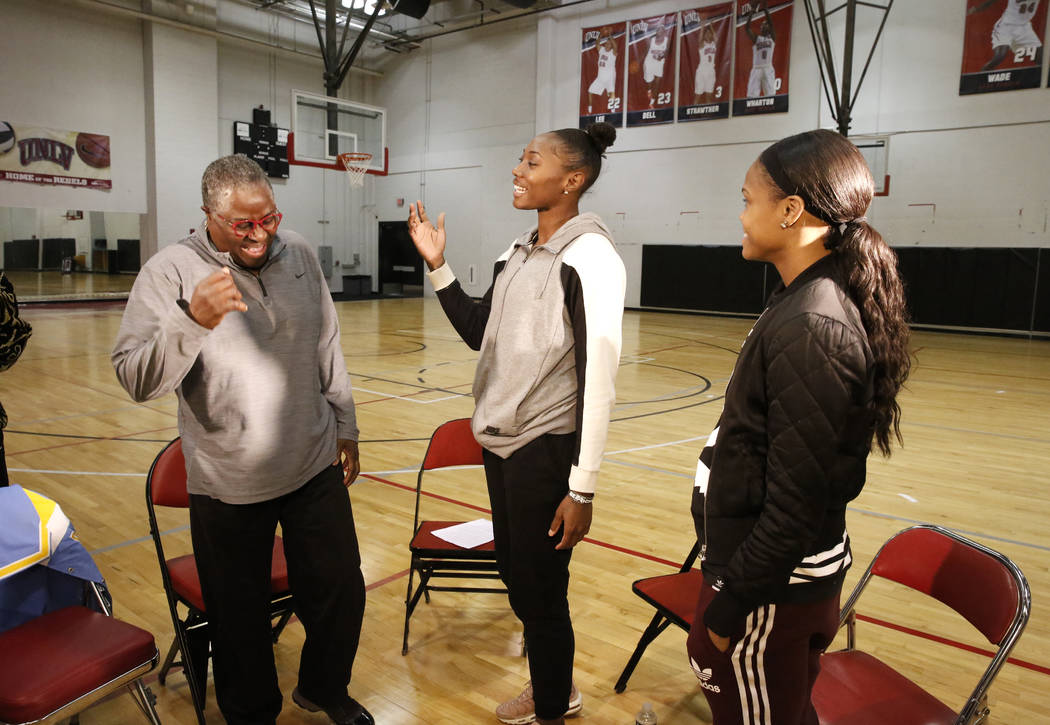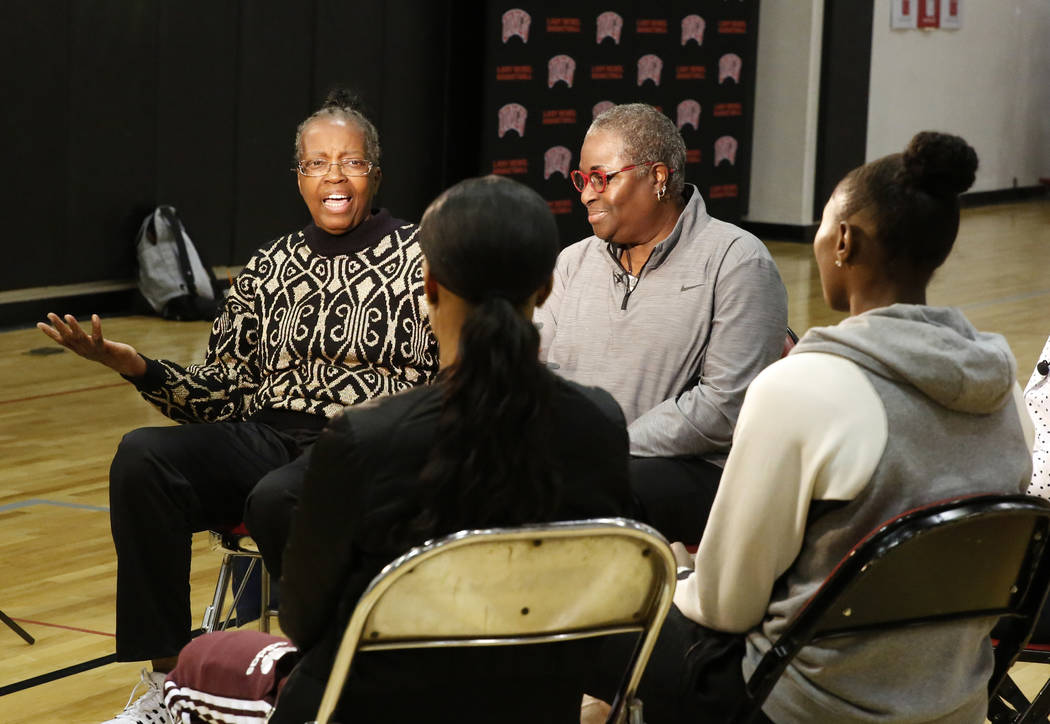 Former professional basketball player Cardte Hicks couldn't help herself.
She broke down and cried .
Rather beautifully.
Hicks, a Las Vegas resident who played from 1979-81 for the San Francisco Pioneers in the Women's Professional Basketball League — the first women's pro basketball league — reunited with former teammate and longtime UNLV employee Musiette McKinney on Monday afternoon at Cox Pavilion. They were joined by Moriah Jefferson and Sequoia Holmes of the WNBA's Las Vegas Aces.
The former pros hadn't seen each other in roughly 30 years and shared a whole lot of laughs, a handful of memories and a little bit of optimism for the future of their sport.
Particularly the future of the Aces.
"This is one of the best places that you can come and see new things happening here," said Hicks, who runs a nonprofit that provides programs and services to local youth. "We know what (the Aces are) getting ready to go through here. … It's not going to be as hard."
Nowadays, WNBA games are played in state-of-the-art arenas in front of crowds and cameras. But Hicks and McKinney didn't have those luxuries while playing in the WBL.
The league was founded in 1978 and lasted three seasons, before disbanding in 1981 due to financial hardships. The players built relationships, talked trash on the court and hung out off of it as they traveled across the country.
There were no cameras.
They played on teachers' salaries.
And they paved the way for WNBA players like Jefferson and Holmes.
"You just can't find the films and stuff from those times," said McKinney, who has worked at UNLV for 25 years helping low-income students get post-secondary educations. "That's history."
Hicks is recognized as the first woman to dunk in a professional game, achieving the feat while playing in Holland in 1978 before playing in the WBL. She also played for a men's professional team in Holland in 1977, and thought nothing of it while reflecting on her career Monday afternoon .
Jefferson was genuinely excited to interact with Hicks and McKinney, and grateful for their contributions to women's basketball in the U.S.
"For them, that was just like yesterday, and for me it's going to be the same," Jefferson said. "This is going to be gone in a blink of an eye for me. … I want to do as much as I can to help the league grow in a positive way so the young kids before me have something to look forward to."
Jefferson is already giving Hicks and McKinney something to look forward to this summer.
The Aces begin the season in Seattle on May 20 and will play their first home game at Mandalay Bay Events Center on May 27.
It's safe to say they already have a couple of fans.
"It's a long time coming, but it's big," McKinney said.
"We're just excited. We're going to be a part of it," Hicks added. "I might even sing the national anthem."
More Aces: Follow all of our Aces coverage online at reviewjournal.com/aces and @RJ_Sports on Twitter.
Contact reporter Sam Gordon at sgordon@reviewjournal.com. Follow @BySamGordon on Twitter.