Statue of Liberty on Las Vegas Strip dons Aces jersey — VIDEO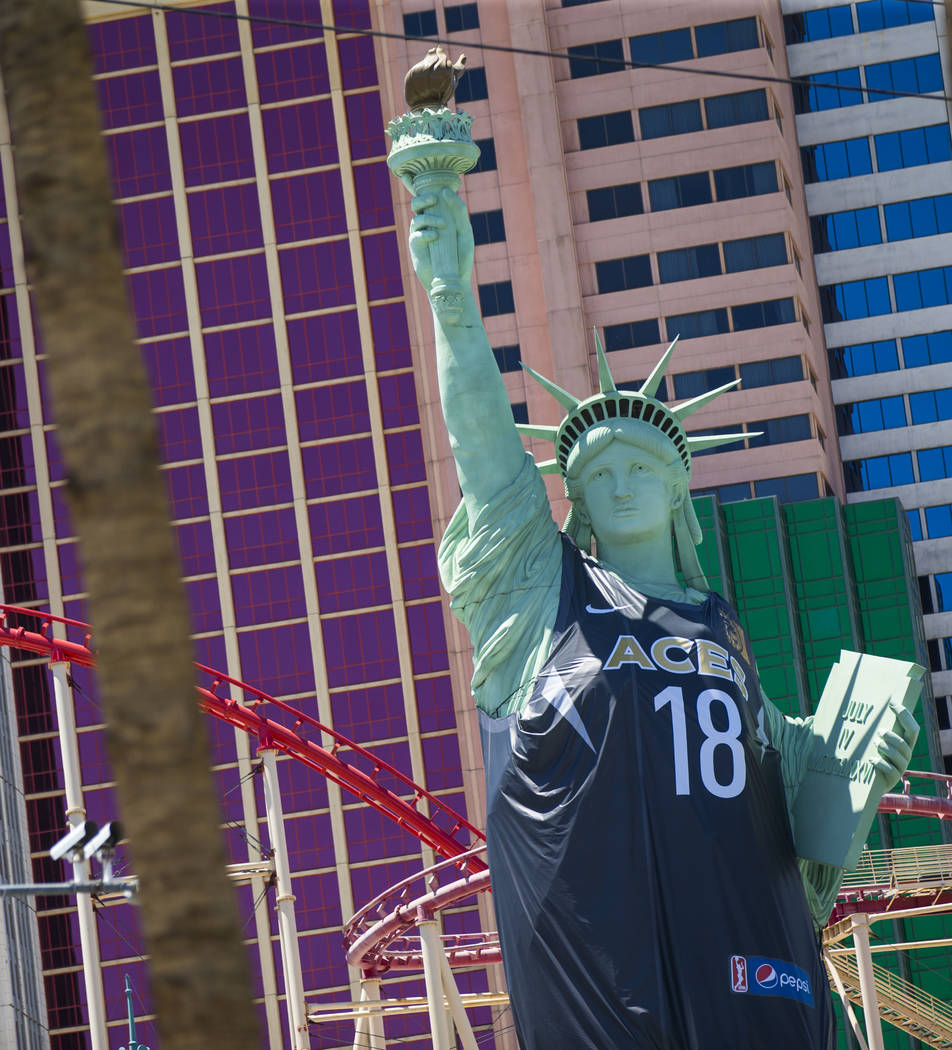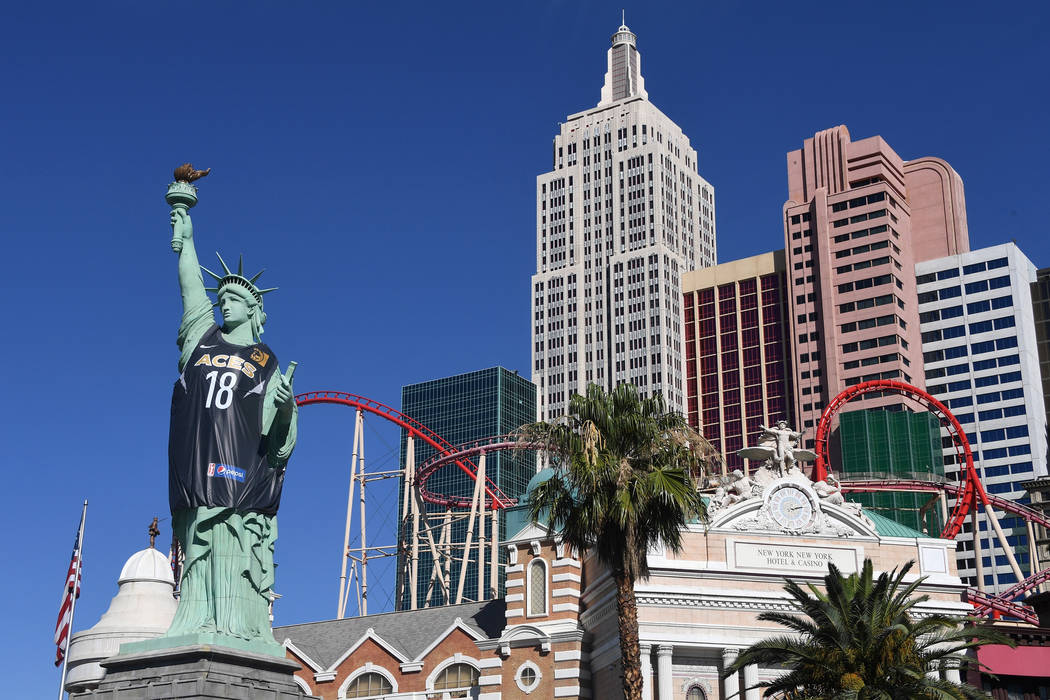 Lady Liberty at New York-New York has traded her hockey sweater for a basketball jersey.
With the Golden Knights now in the offseason, the Statue of Liberty has switched allegiances for the Las Vegas Aces' inaugural season, donning a no. 18 Aces jersey.
The Aces went as far as to "sign" Lady Liberty to an honorary contract, complete with a WNBA player card.
According to MGM Resorts, the jersey took approximately 250 hours to make and is 75.5-feet tall.
More Aces: Follow all of our Aces coverage online at reviewjournal.com/aces and @RJ_Sports on Twitter.
Contact Elaine Wilson at ewilson@reviewjournal.com. Follow @WilsonElaineM on Twitter.