Lady Rebels overcome slow start, roll past UNR in MW tourney
Updated March 6, 2023 - 7:08 pm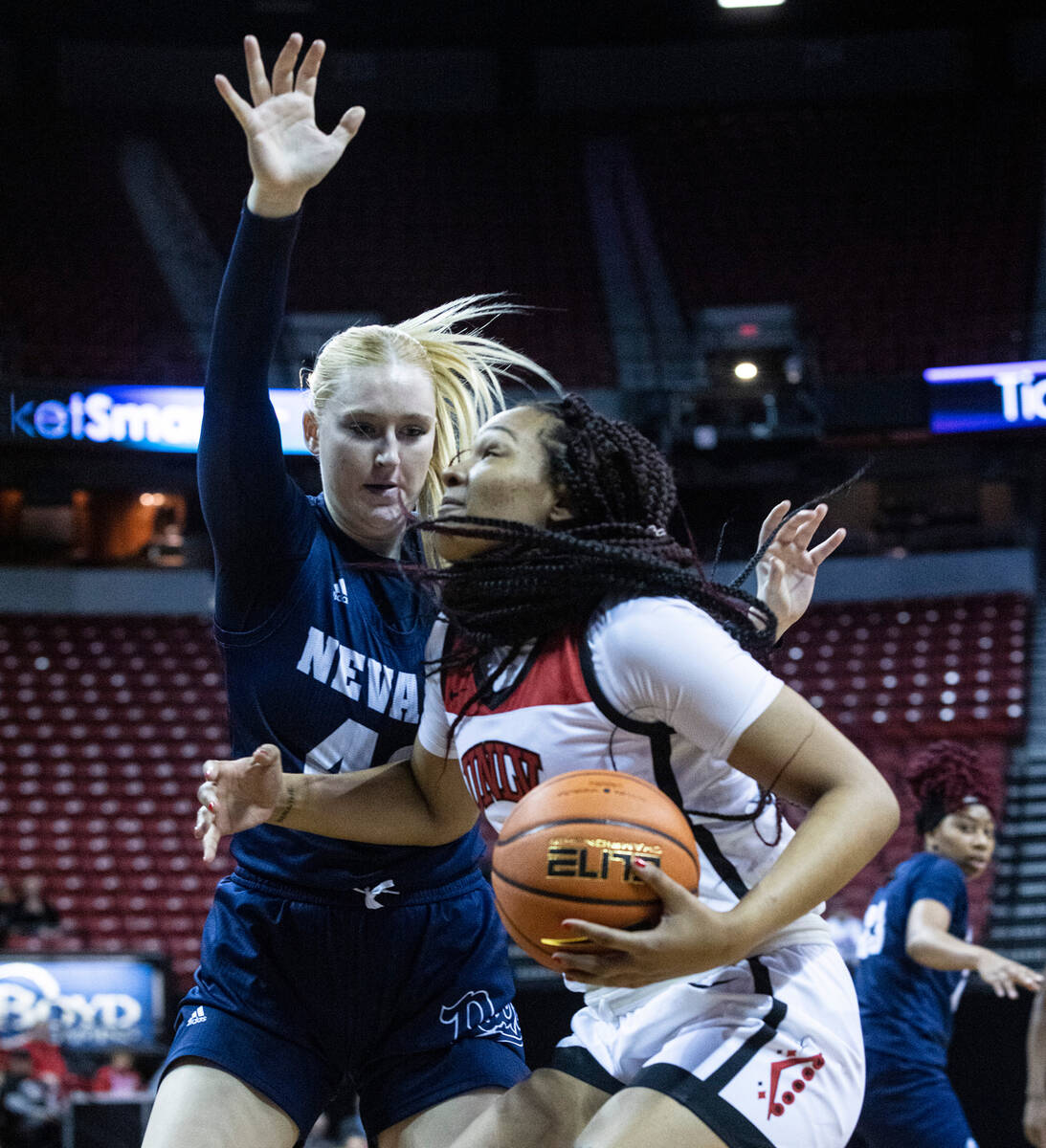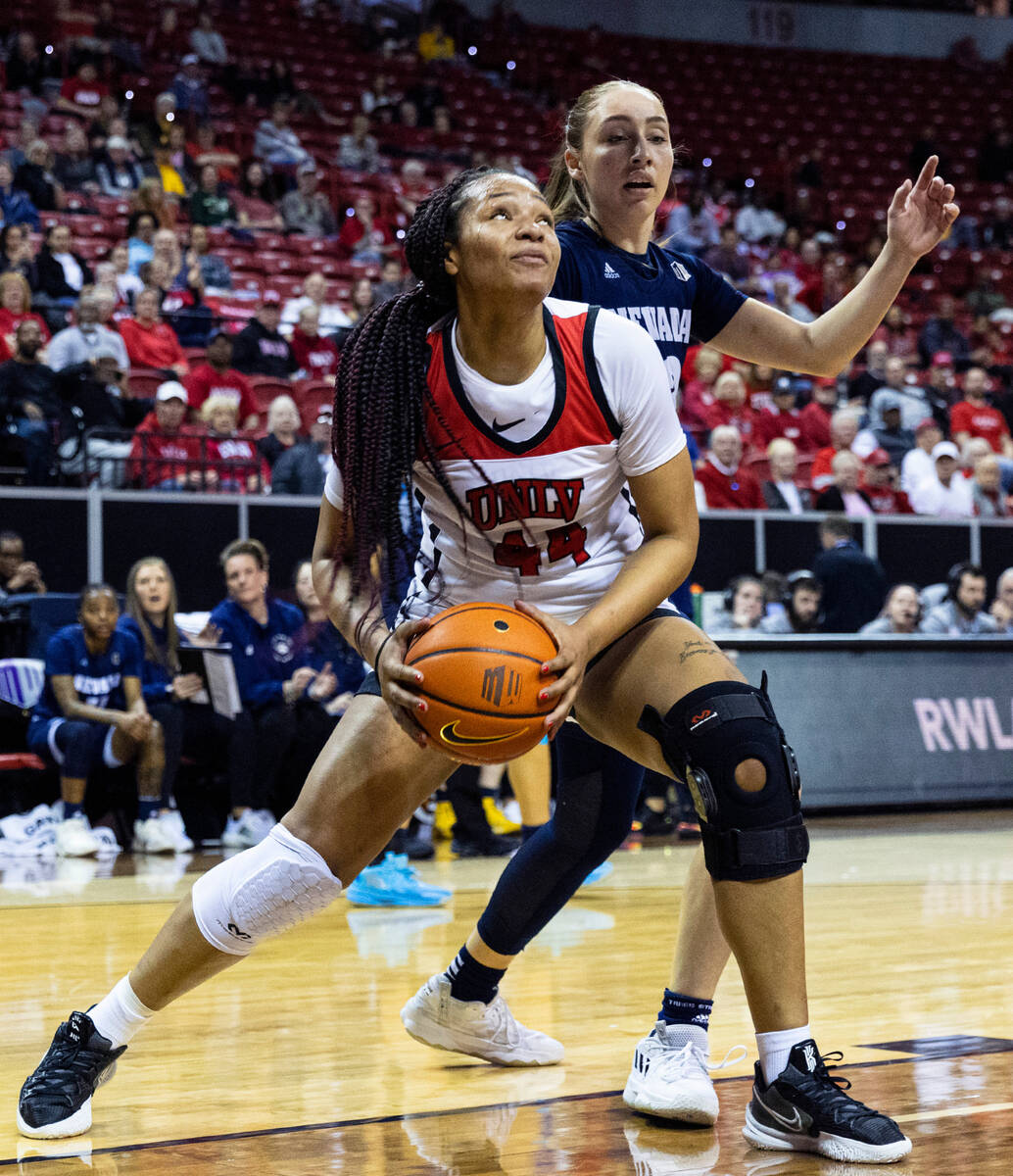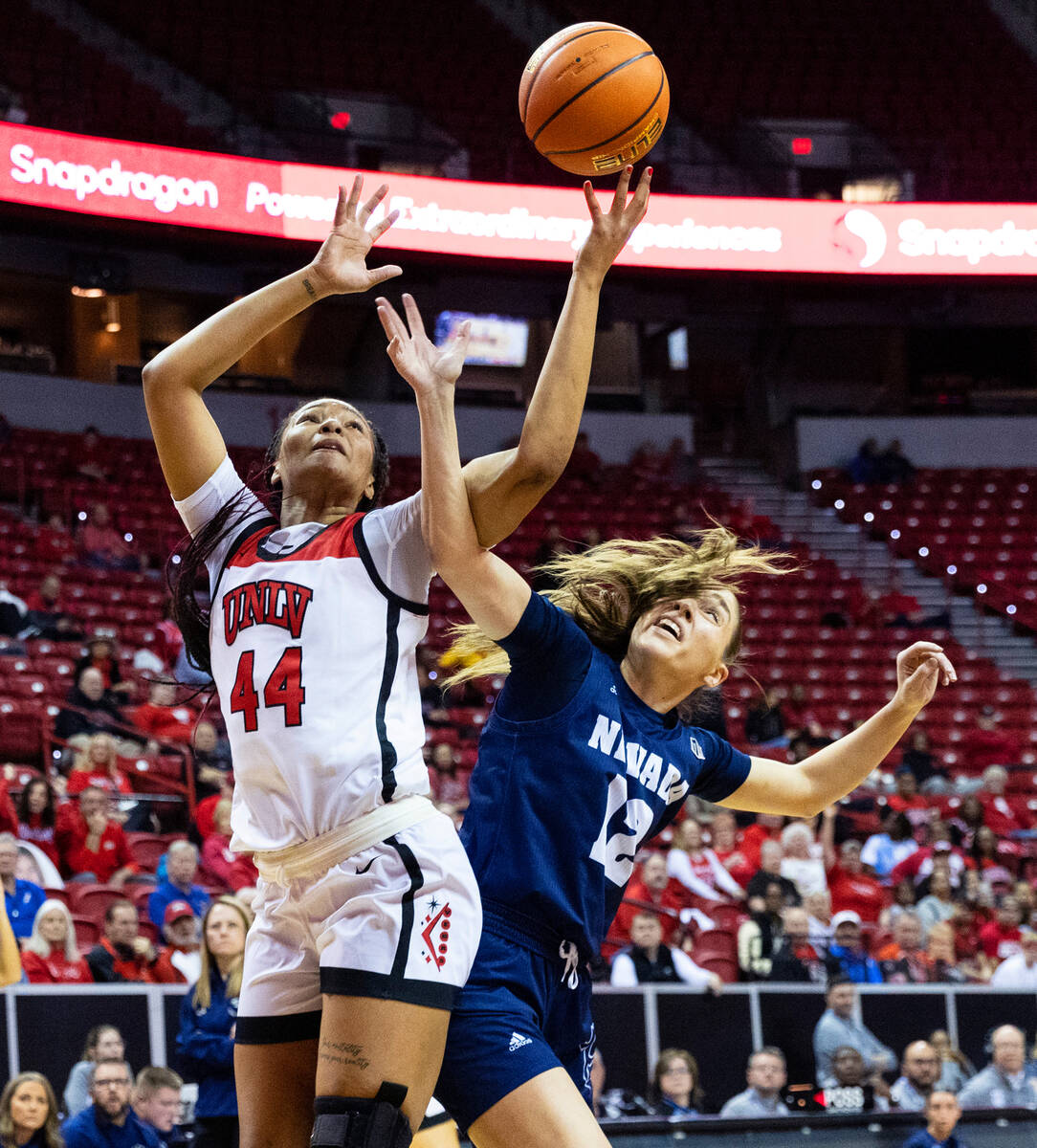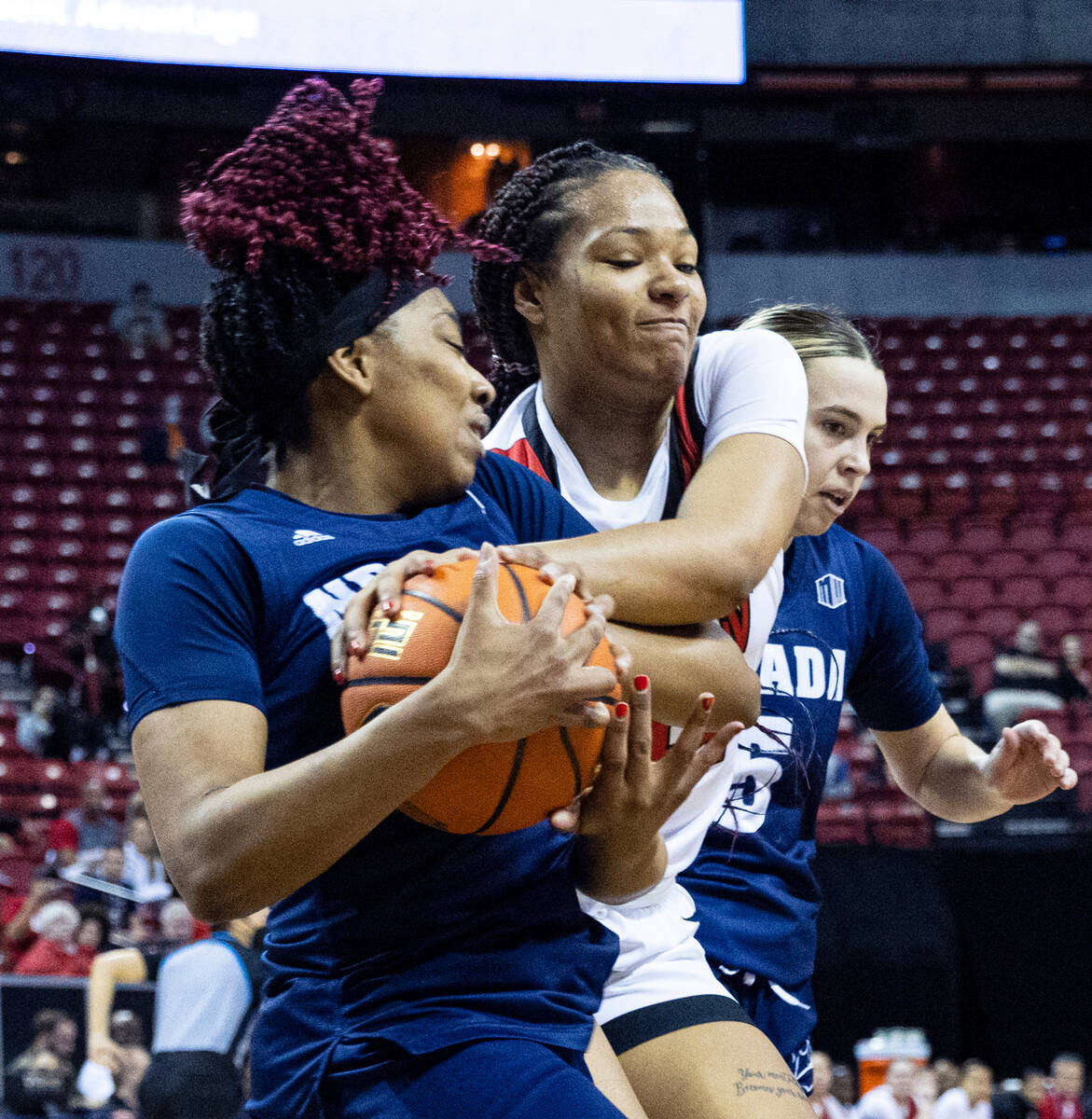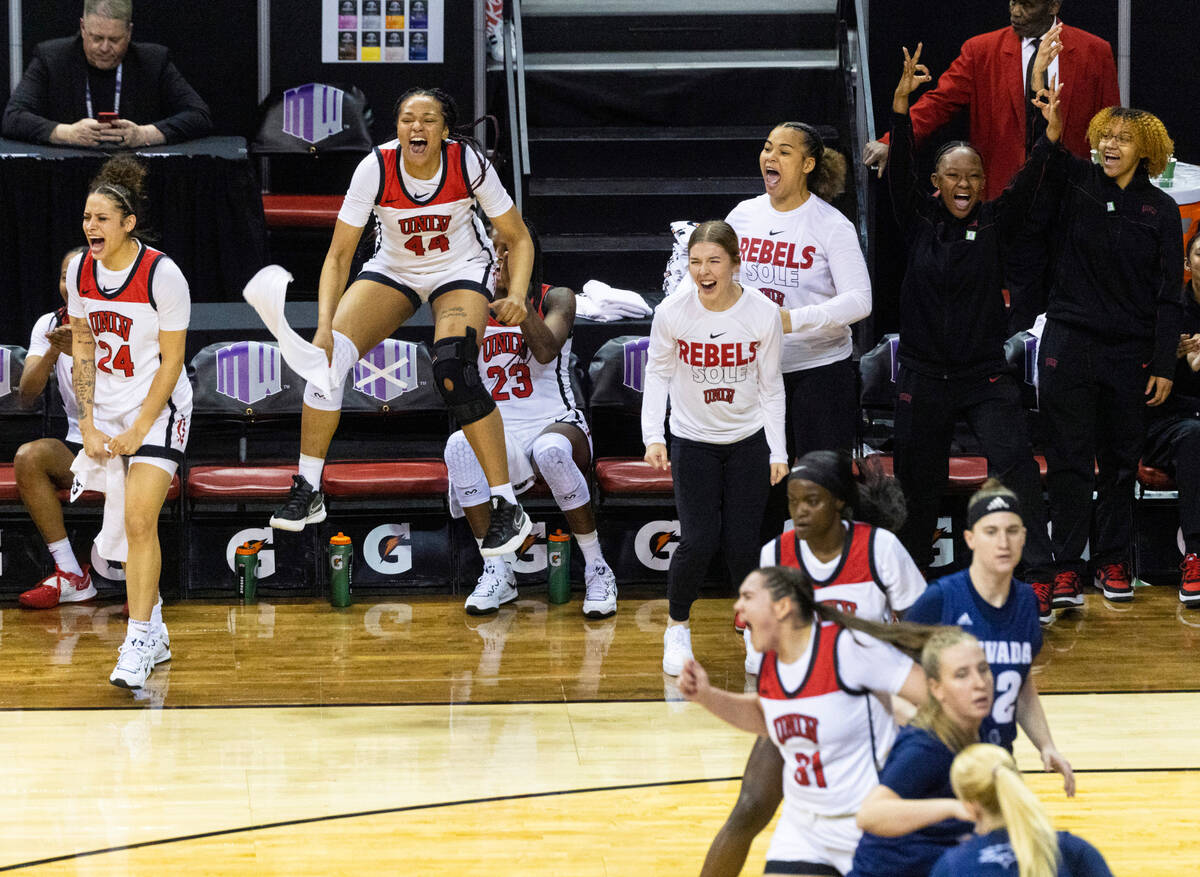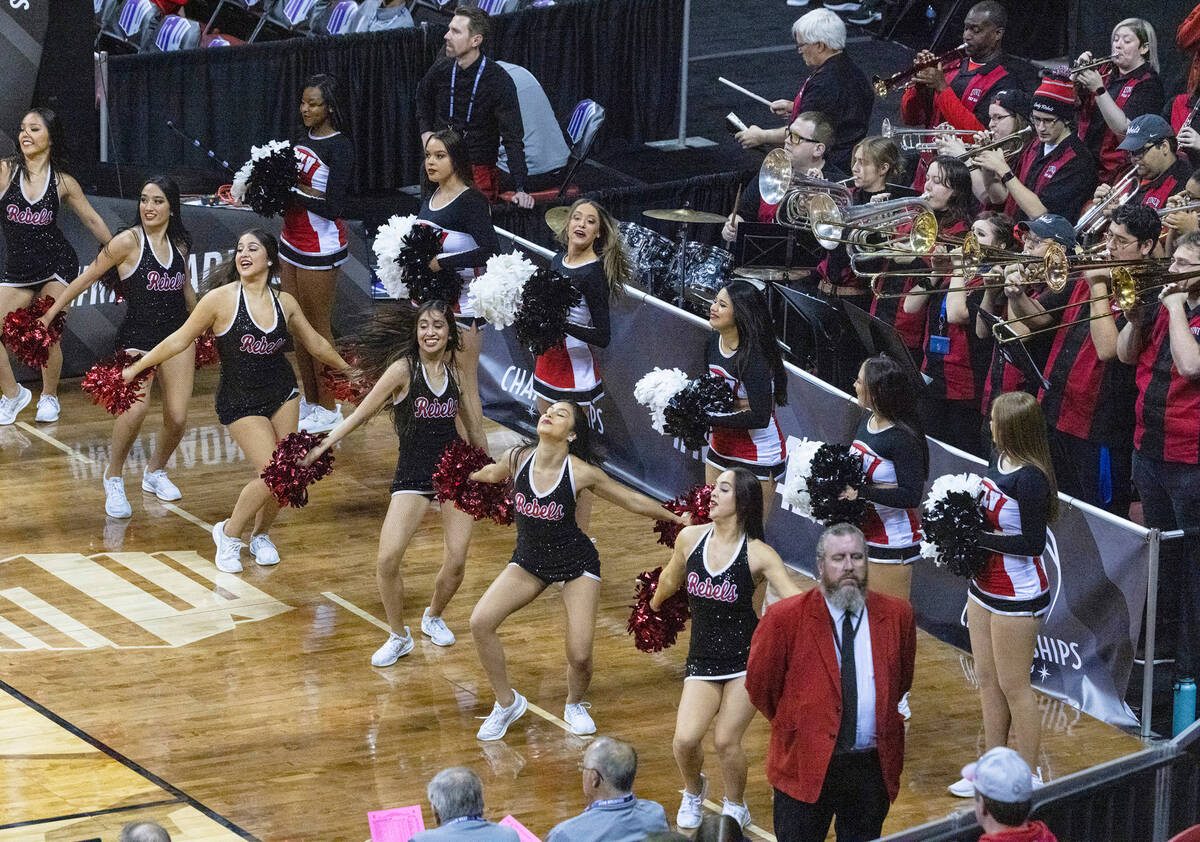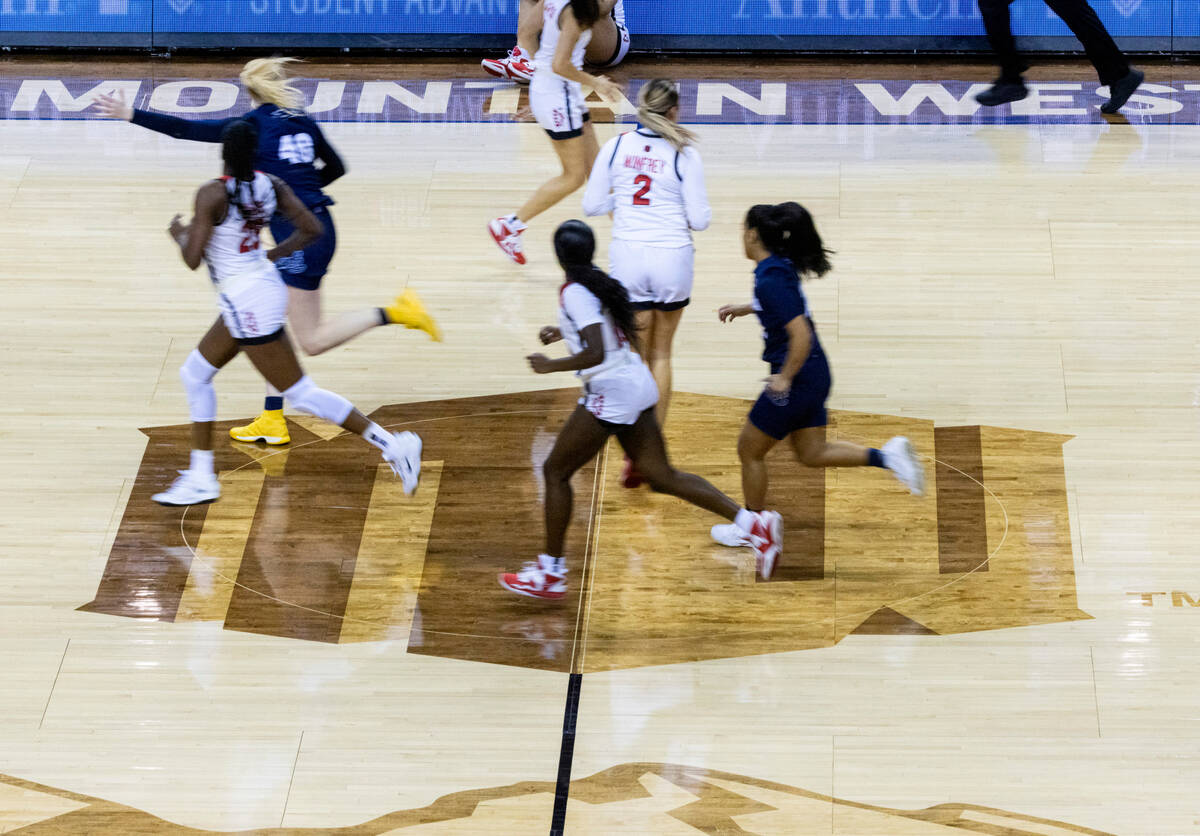 Three minutes into top-seeded UNLV's 84-47 Mountain West women's tournament win over No. 8 UNR on Monday at the Thomas &Mack Center, the Lady Rebels trailed by six.
Everything had gone right for the Wolf Pack in the quarterfinal matchup. They made their first three field goals, while the Lady Rebels started 1 of 5. UNR's size in the low post frustrated UNLV forwards Desi-Rae Young and Alyssa Brown.
It was starting to feel like the final regular-season meeting between the teams, when UNR had a double-digit lead late before UNLV rallied in the fourth quarter to win the game.
But the Lady Rebels stayed composed. A 3-pointer from sophomore Alyssa Durazo-Frescas gave them their first lead halfway through the first quarter, and UNLV never looked back.
The 21st-ranked Lady Rebels (29-2) have won 20 consecutive games, and their 29th victory set a program record.
"We just locked in on defense, calmed our nerves down after the first quarter," senior guard Justice Ethridge said. "Everybody's emotions just calmed down, and we just played our game."
Ethridge scored 16 points for the Lady Rebels, who will meet fifth-seeded San Diego State in the semifinals at 5 p.m. Tuesday. San Diego State defeated No. 4 New Mexico 69-68.
Eight of Ethridge's points came in the second quarter, when UNLV outscored UNR 23-6.
Senior guard Essence Booker also scored 16, and Brown had 10 points, six rebounds, three assists, three blocks and three steals. Every Lady Rebel who played scored.
"Obviously, we're excited to get the win," coach Lindy La Rocque said. "I thought our team played really well. We had a lot of people come in and really contribute."
UNLV's defense was the difference. It held UNR (10-21) to 3-of-14 shooting and forced six turnovers in the second quarter. Brown had two steals and two blocks during that span.
The Lady Rebels got an encouraging performance from Booker, who had struggled with her shot this season. But she hit 6 of 11 shots, including 4 of 5 on 3-pointers.
Booker, last season's tournament MVP, was shooting 21.3 percent on 3-pointers this season. After the game, she joked that she had saved all her 3s for the tournament. It's her first game this season with four 3-pointers.
"She's a tournament player," La Rocque said. "It doesn't really matter to me what she's done all year. I know she's going to show up in the biggest moments for us and lead our team."
UNLV shot 54.8 percent and went 13 of 26 on 3-pointers. The Lady Rebels had assists on 21 of their 34 field goals and outscored the Wolf Pack 39-6 on 3s.
The only negative for UNLV was an injury to sophomore guard Kenadee Winfrey in the fourth quarter. She suffered a scratched eyeball after taking contact to the head but is expected to be available Tuesday.
Contact reporter Andy Yamashita at ayamashita@reviewjournal.com. Follow @ANYamashita on Twitter.