'Mattress Mack' bets $3.1M on CFP title game
Updated January 5, 2023 - 7:58 pm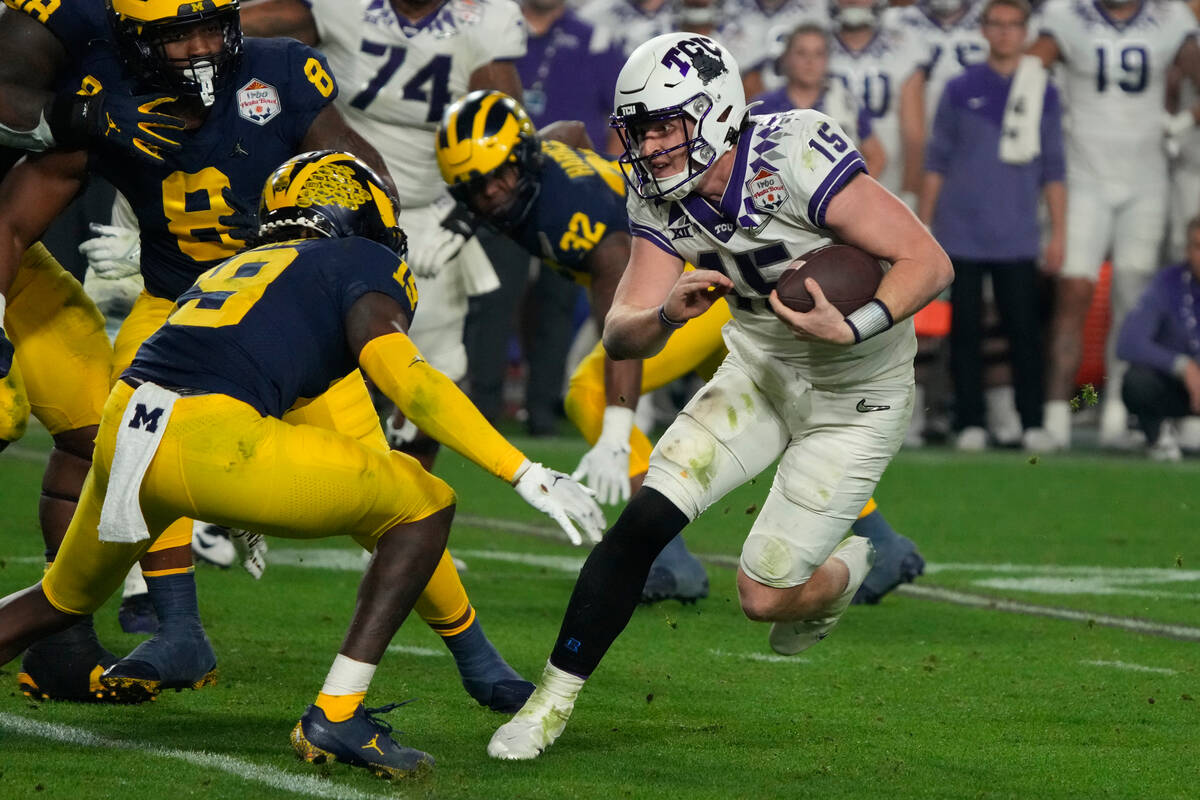 Mattress Mack is betting big on another Texas team to win it all.
After winning $72.6 million in wagers on the Astros to win the World Series, Houston furniture store owner Jim "Mattress Mack" McIngvale has placed more than $3 million in bets to win $8.9 million on Texas Christian over Georgia in Monday's College Football Playoff national championship game.
McIngvale wagered $2.13 million on the Horned Frogs on the money line, which is a simple bet on which team will win the game.
He also made a $1 million straight bet on TCU +13 over the Bulldogs.
The wagers are the latest in a series of bets to reduce risk on promotions at his Gallery Furniture stores. In this case, customers who purchase $3,000 or more of furniture will receive double their money back if the Horned Frogs win their first national title since 1938.
McIngvale, 71, said he went to bed on New Year's Eve without knowing the result of Georgia's 42-41 comeback win over Ohio State in the CFP semifinal.
"I woke up amazed at the result and how big an underdog TCU is. I looked at the odds of +430 and thought that couldn't be right," he said. "That's when I decided to have the promotion. It gives us a lot of leverage with a high money line, and I think TCU is a viable candidate to win the game.
"That's why it's such an enticing offer at 2-1, and they're a Texas team, which really helps."
McIngvale wagered $1.5 million each at DraftKings and Caesars Sportsbooks.
At DraftKings, he wagered $1.5 million to win $5.5 million on the money line (+370).
At Caesars, he wagered $500,000 to win $2 million on the money line (+400) and placed the $1 million straight bet to win $909,090.91.
He also made a $131,000 bet to win $500,000 on TCU on the money line (+380) at WynnBet.
McIngvale lost $6.2 million in wagers on Alabama to beat Georgia in last year's national title game.
He also has $3.55 million riding to win $30,925,000 on the Houston Cougars to win the NCAA Tournament.
Contact reporter Todd Dewey at tdewey@reviewjournal.com. Follow @tdewey33 on Twitter.