LSU QB Joe Burrow captures Heisman Trophy in landslide vote
December 14, 2019 - 6:13 pm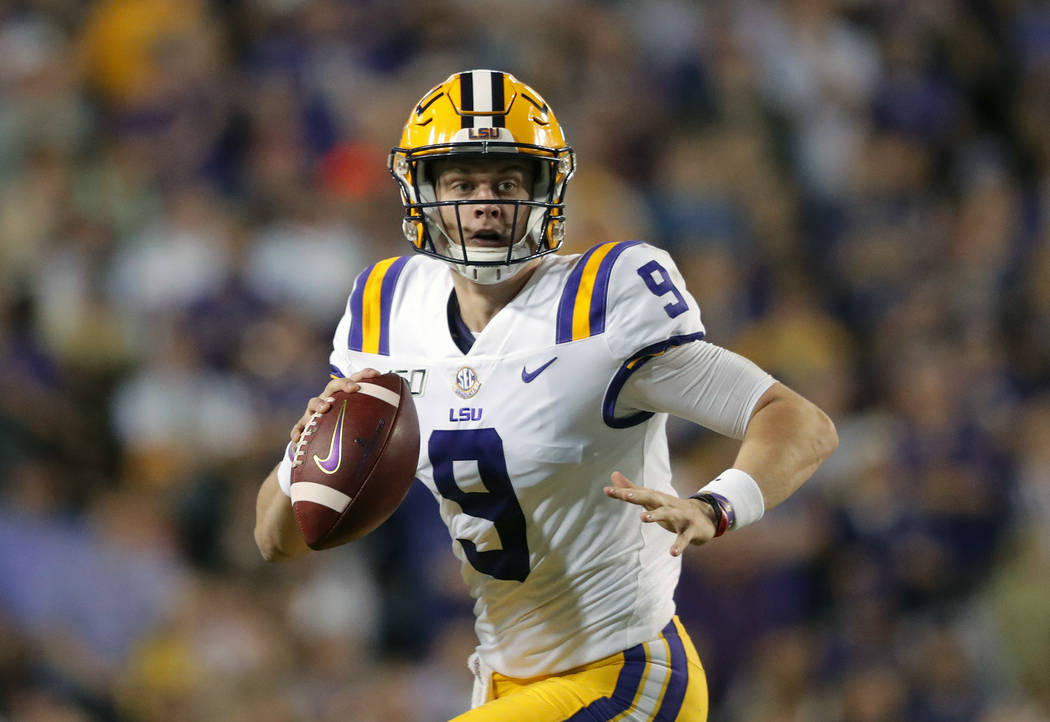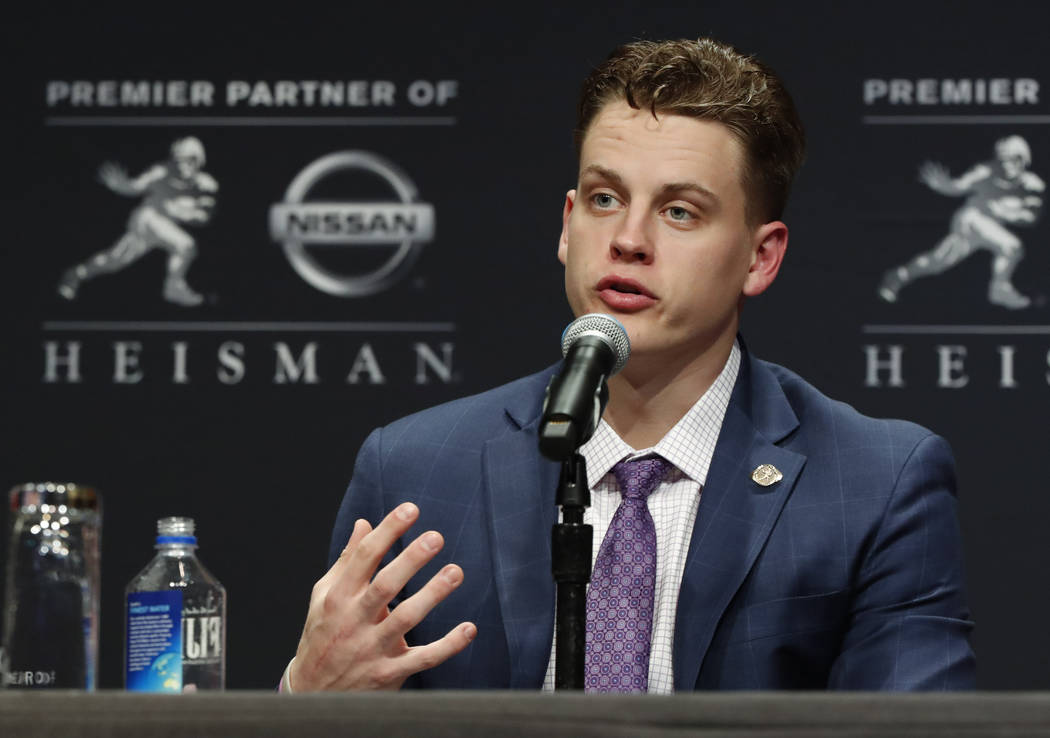 NEW YORK — Born into a family of Cornhuskers and raised in the Buckeye state, Joe Burrow left his roots behind and became a Heisman Trophy winner at LSU.
The quarterback won the Heisman on Saturday night in a record landslide vote, becoming the first LSU player to bring college football's most prestigious award back to Baton Rouge in 60 years.
Burrow received 2,608 points and 841 first-place votes, a record 90.7 percent of all the first-place votes available. Oklahoma quarterback Jalen Hurts was second with 762 points. Quarterback Justin Fields of Ohio State was third and defensive end Chase Young of Ohio State was fourth. .
Burrow transferred last year to LSU from Ohio State, where he was a sparingly used reserve. After finishing strong for the Tigers in 2018, he broke out this season, setting a Southeastern Conference record with 48 touchdown passes and leading top-ranked LSU to its first College Football Playoff appearance. The Tigers will face No. 4 Oklahoma and Hurts on Dec. 28 at the Peach Bowl in Atlanta.