3 takeaways from Knights' loss: Stars extend series with OT goal
Updated May 25, 2023 - 10:14 pm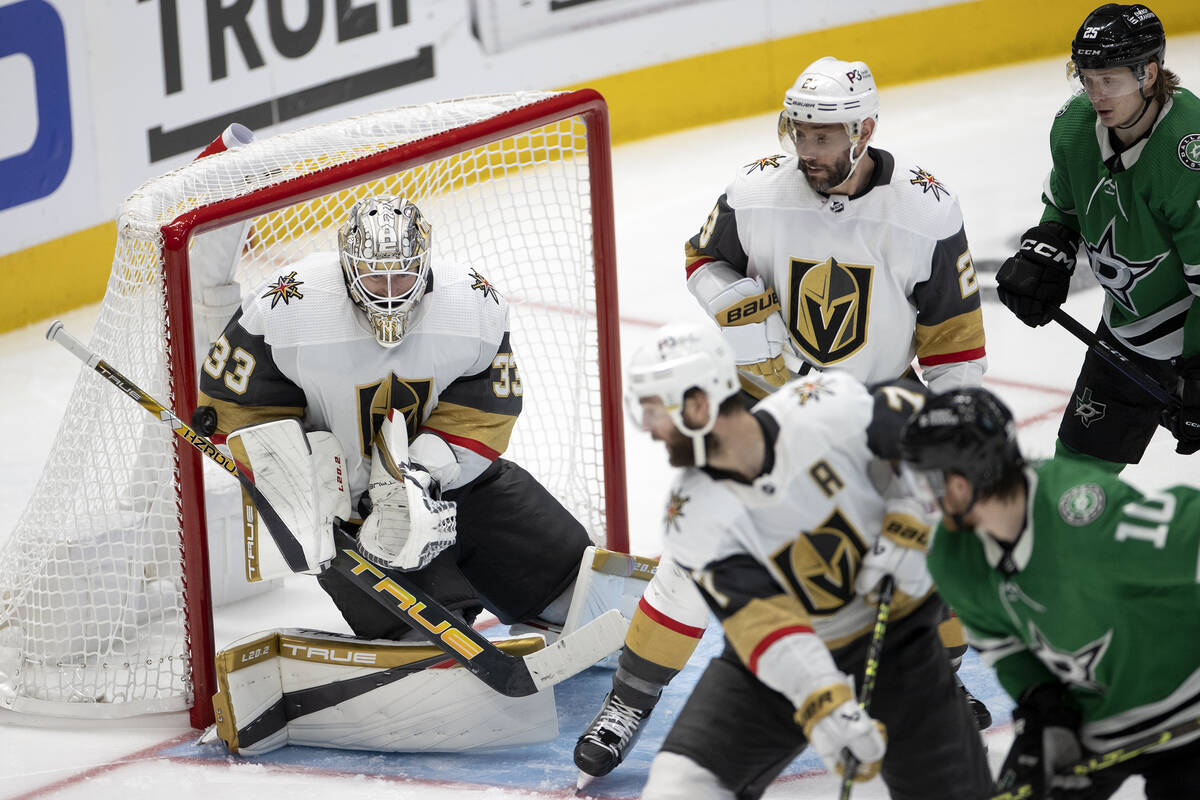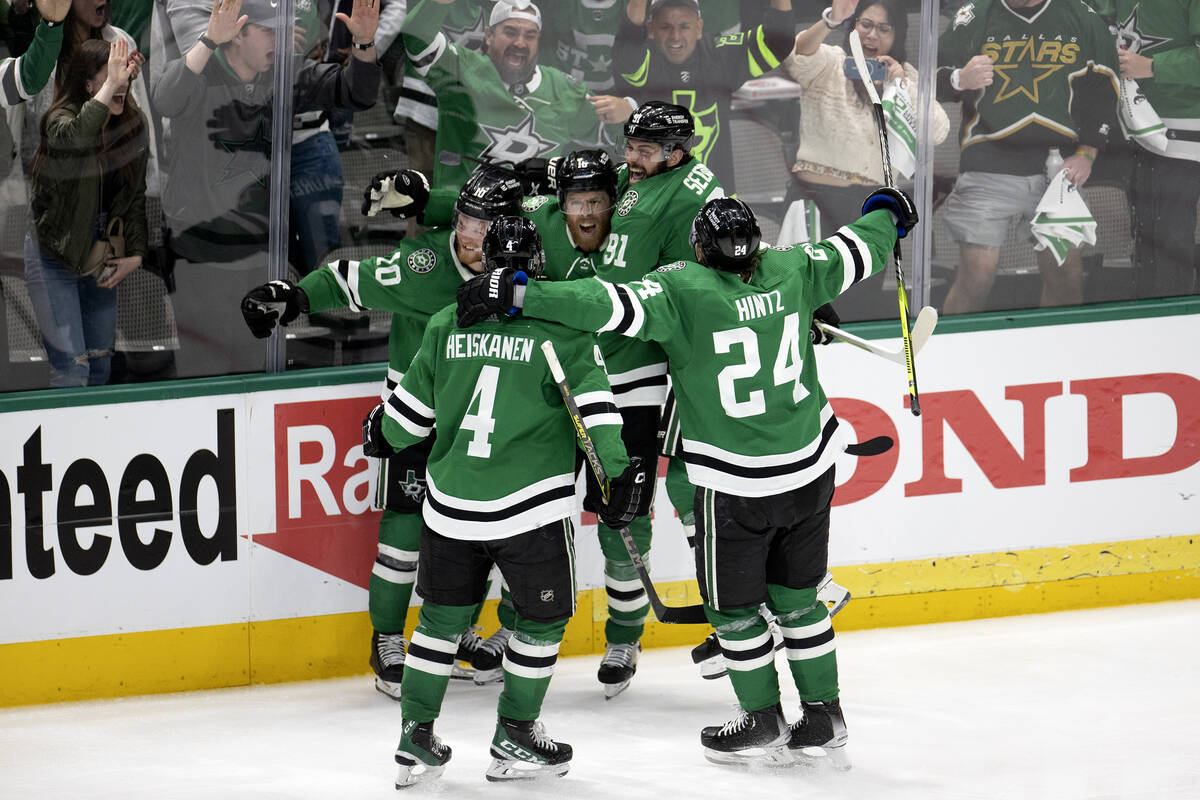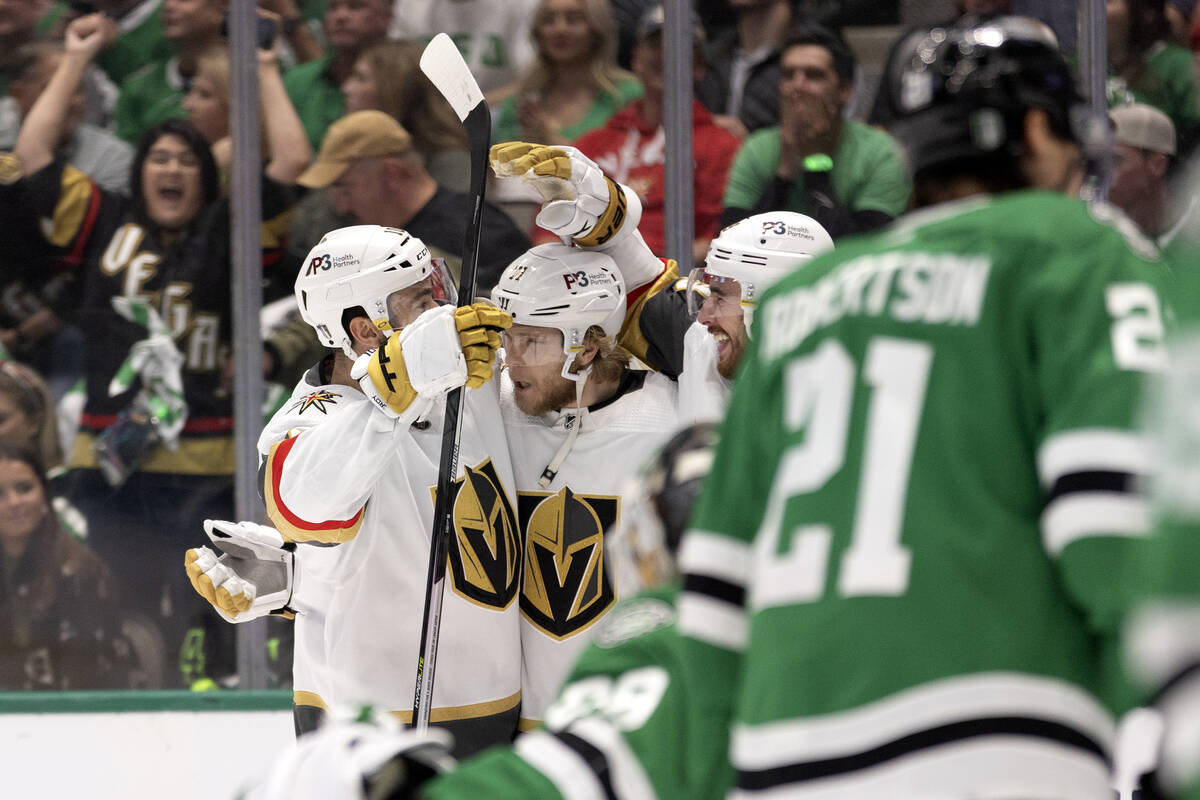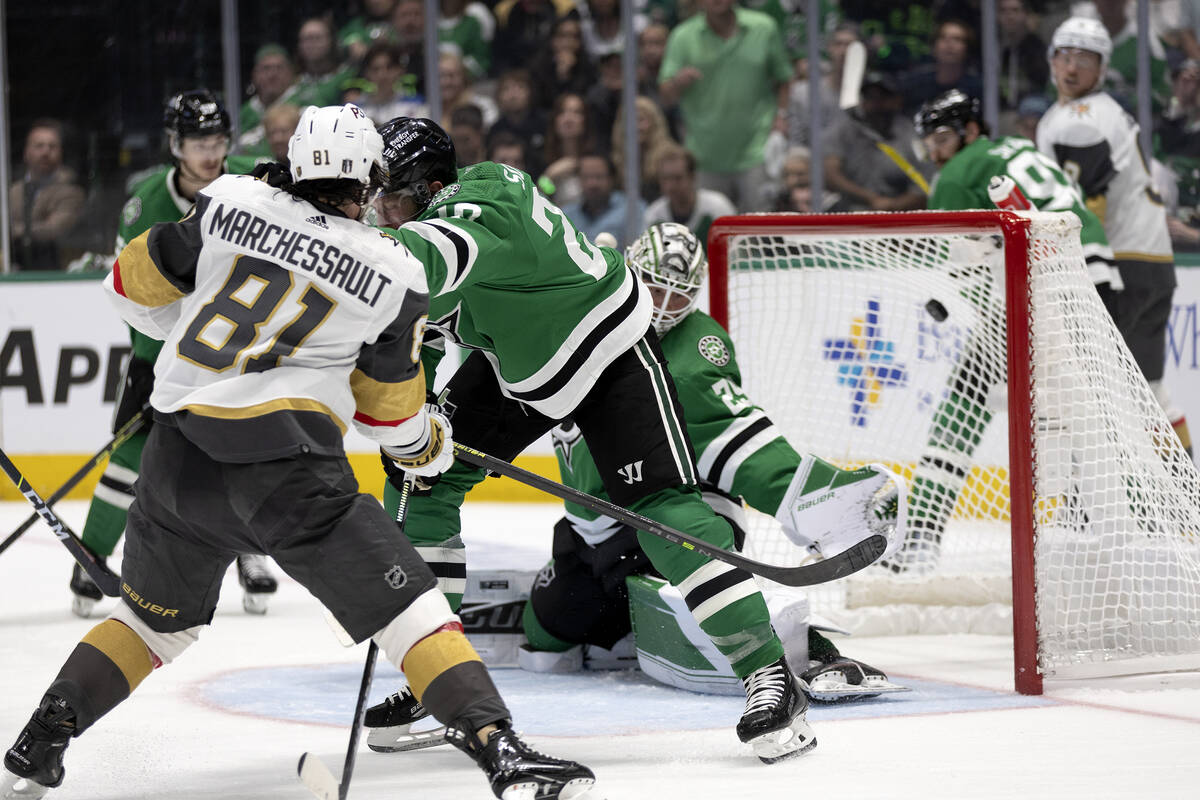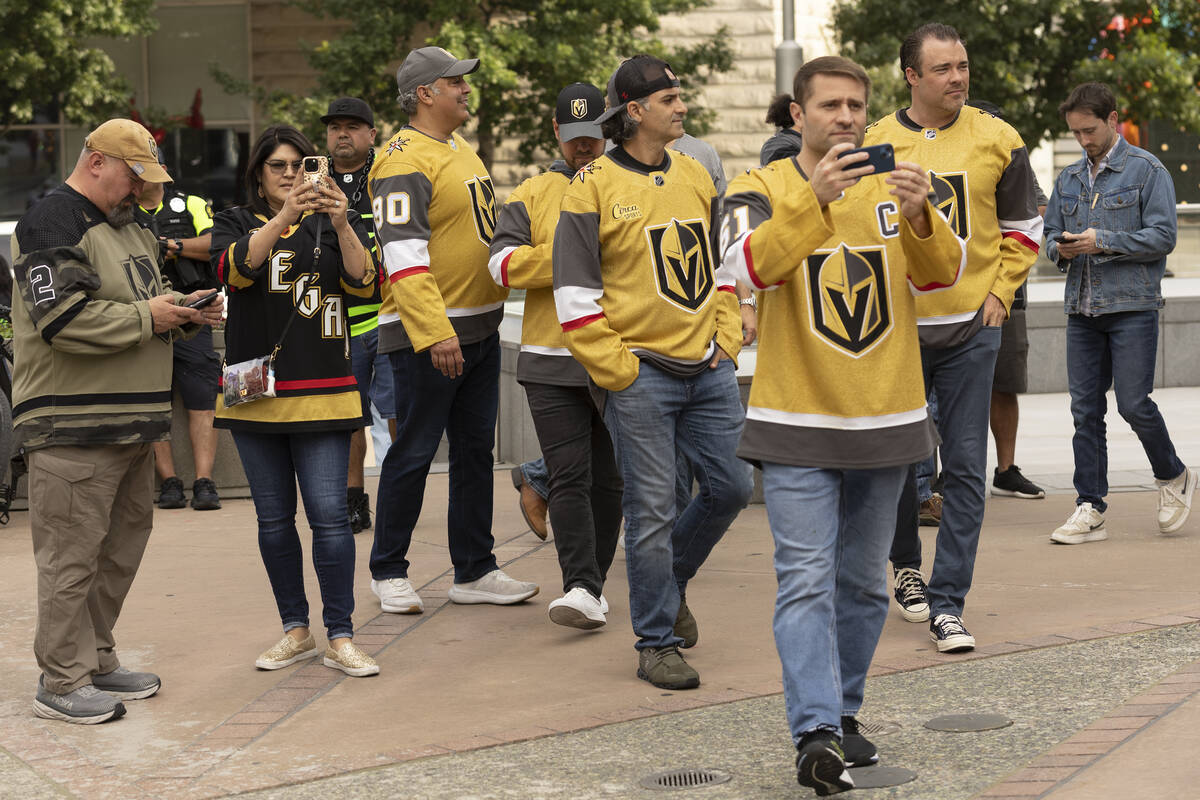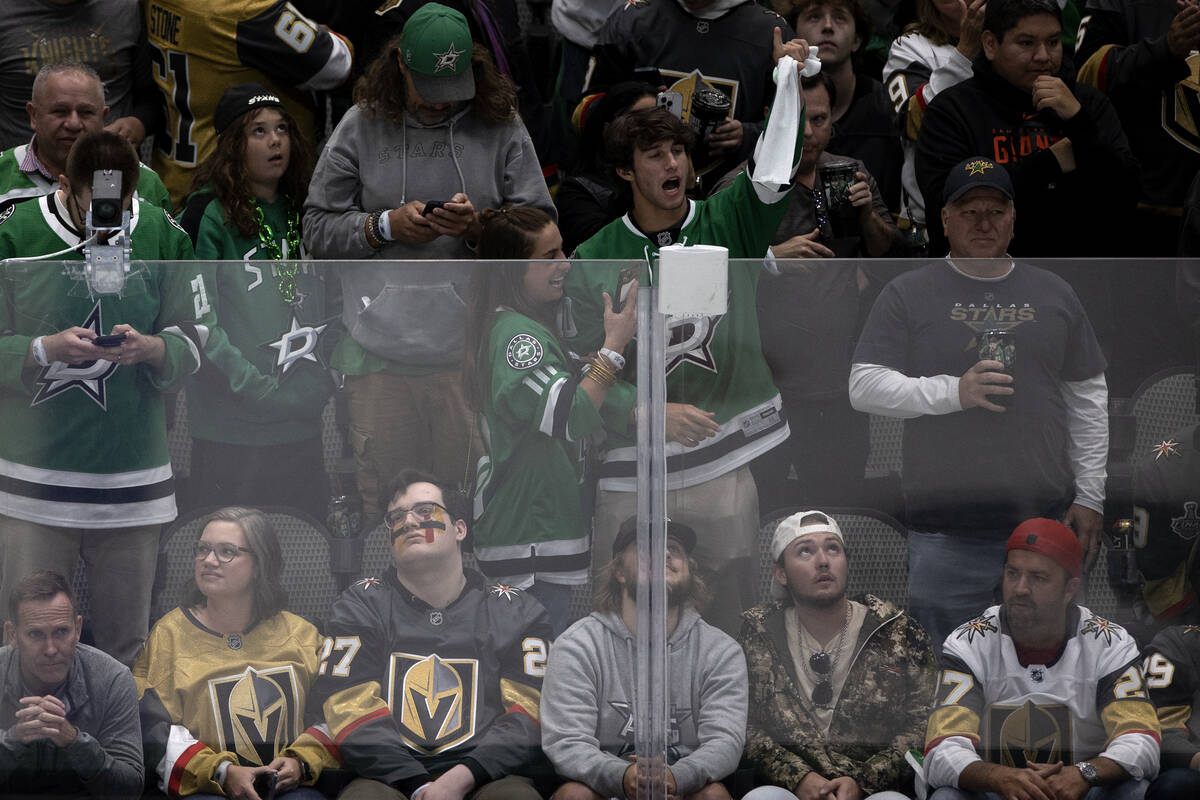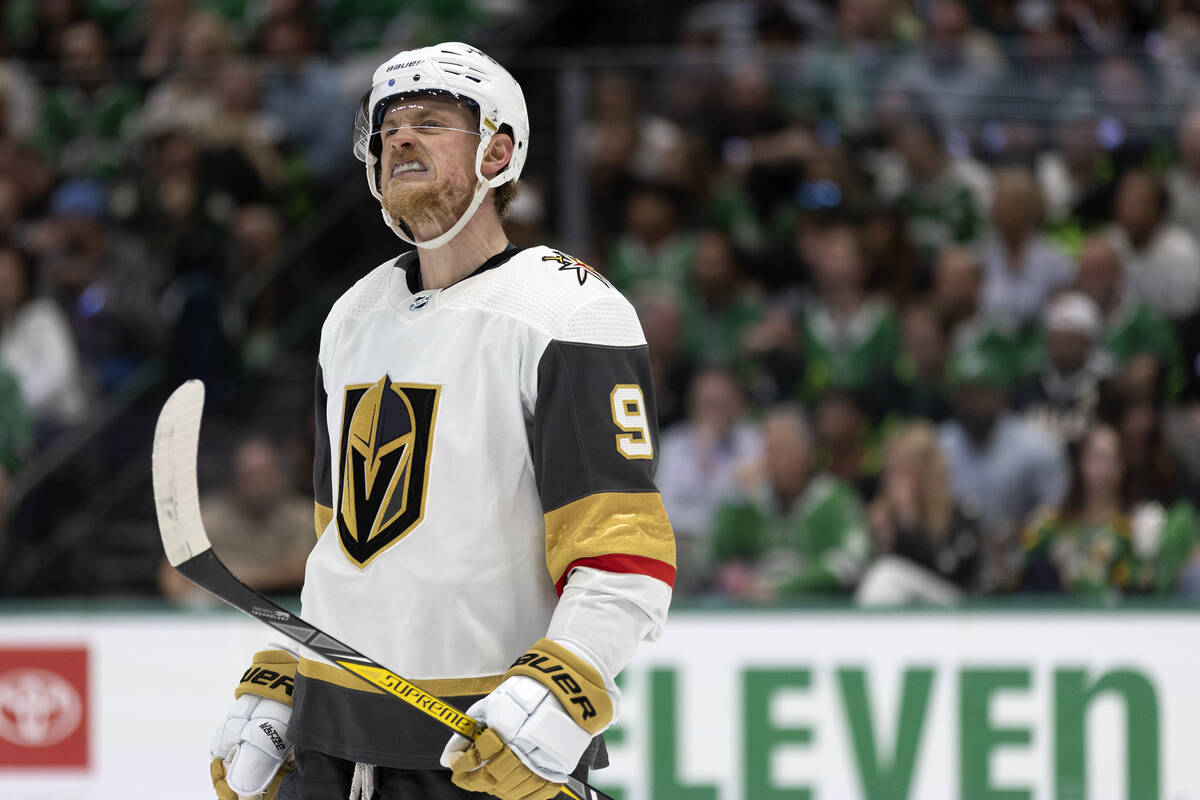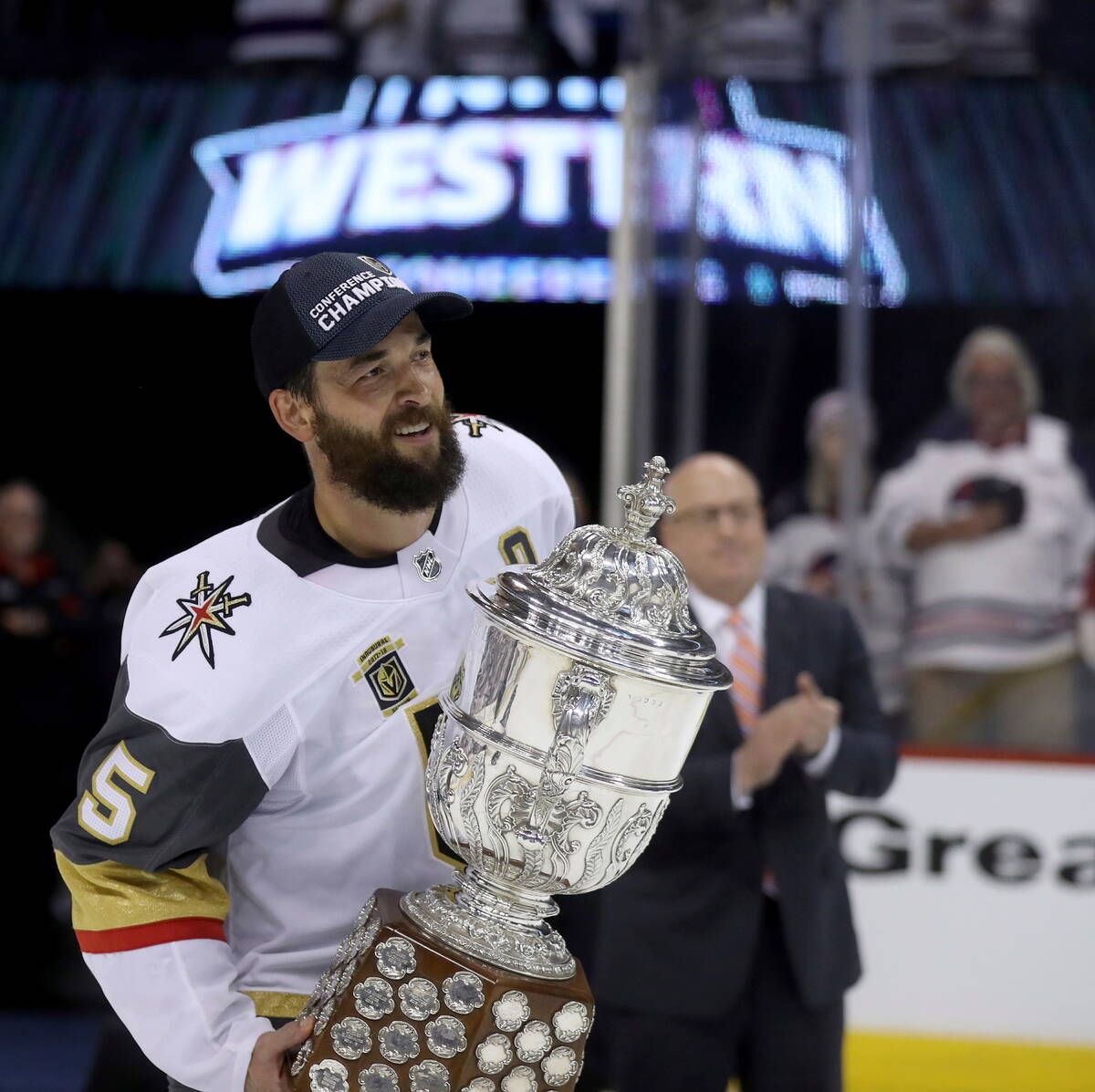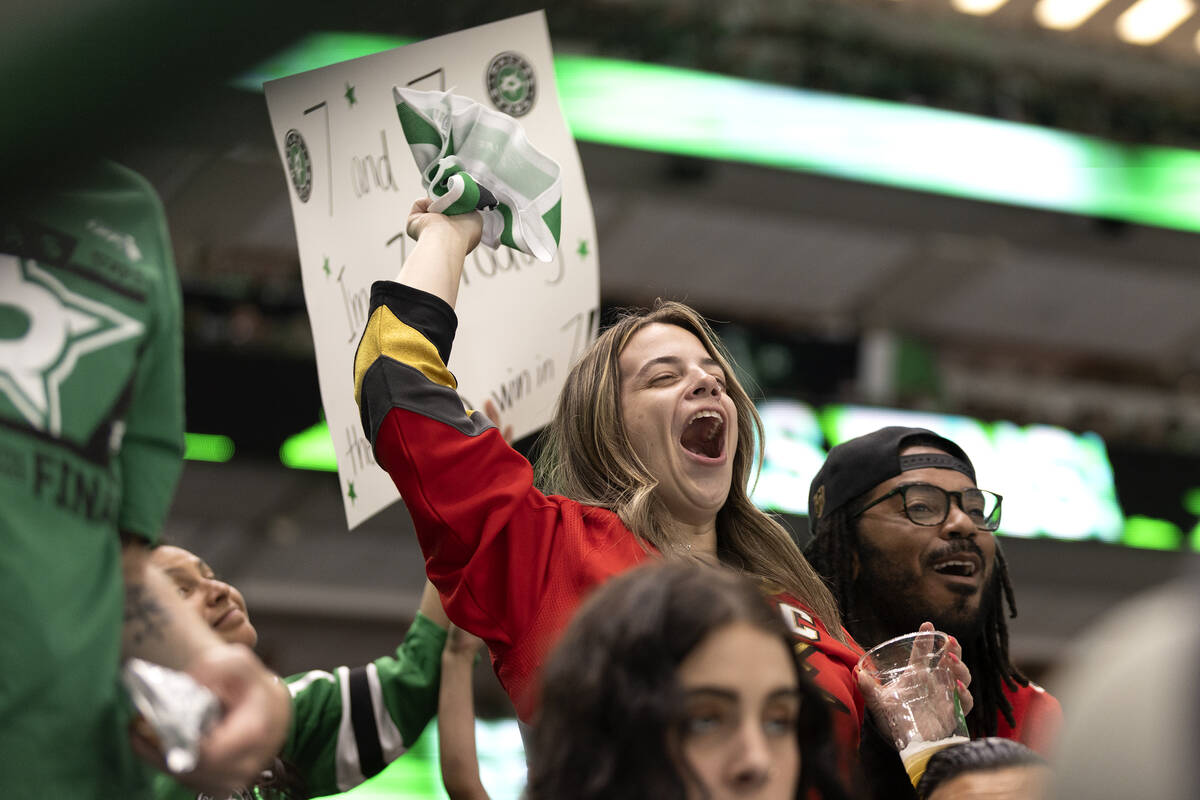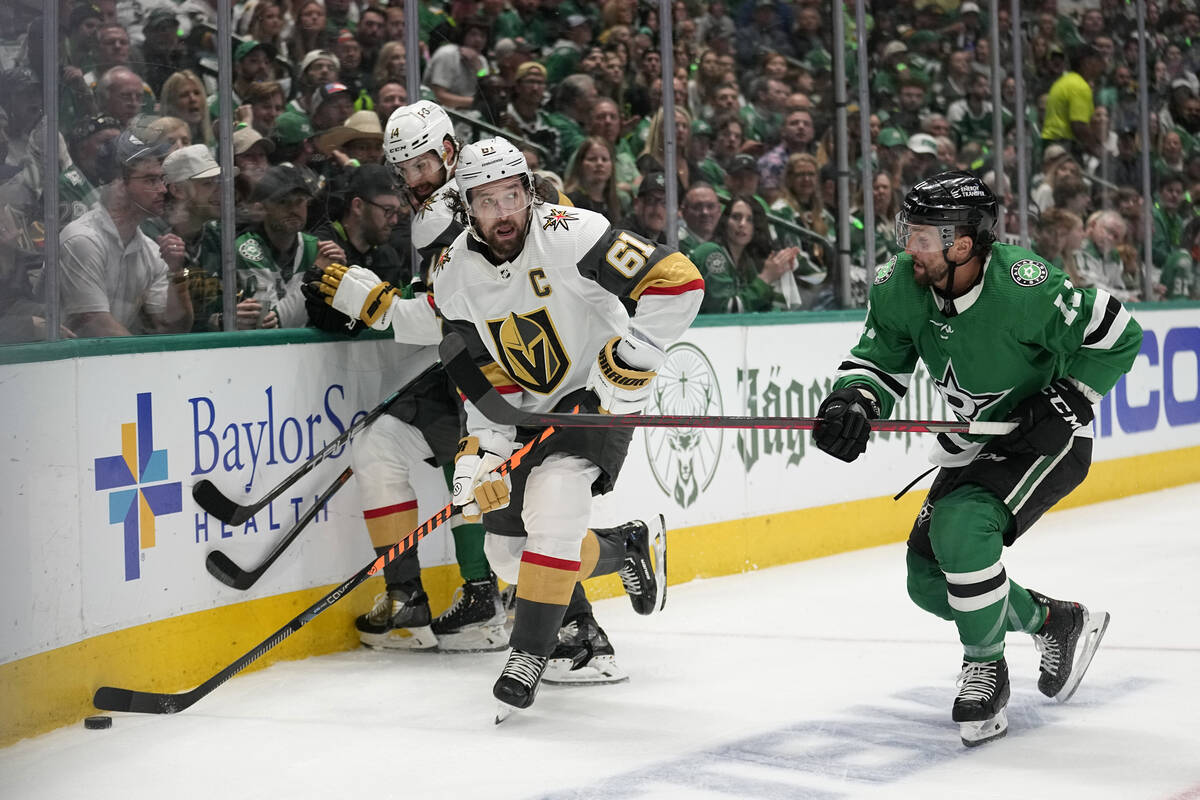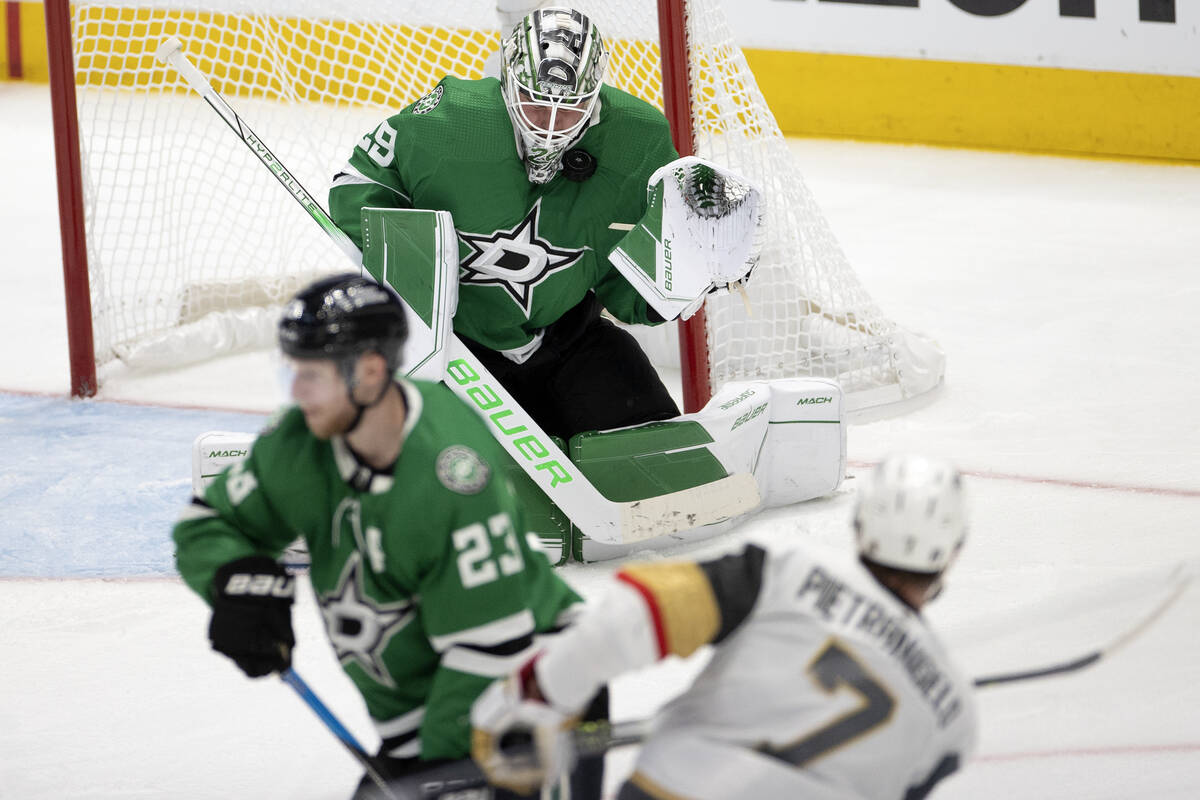 DALLAS — Silver and green streamers fell from the American Airlines Center rafters as the Dallas Stars' bench emptied Thursday.
The building that sat in stunned silence, then exploded in anger two days earlier in the Stars' 4-0 loss in Game 3 of the Western Conference Final all of a sudden had a reason to celebrate besides seeing Mike Tyson or Ric Flair on the scoreboard. The announced crowd of 18,532 got on its feet to applaud an overtime winner by ageless wonder Joe Pavelski.
The 38-year-old Pavelski blasted a power-play one-timer past goaltender Adin Hill 3:18 into overtime to help the Stars avoid elimination in the Western Conference Final with a 3-2 win over the Golden Knights in Game 4.
The Knights had their five-game winning streak snapped and were prevented from winning the West for a second time. Their next opportunity to clinch their spot in the Stanley Cup Final with the Florida Panthers will be Saturday at T-Mobile Arena.
"We're trying to play the right way, but their desperation was a little higher than ours," right wing Jonathan Marchessault said. "At that time of the year, it's not about X's and O's. It's about who wants it more. They wanted it more than us."
The Knights, much like Game 2 against Dallas, weren't at their best much of Thursday.
Their breakouts weren't crisp. They allowed several chances off the rush. If not for a spectacular 39-save performance from goaltender Adin Hill — his most in a game in the playoffs — the score could have looked much different.
The Knights still gave themselves a chance to win.
Center William Karlsson tied the franchise record for most goals in a postseason by scoring his eighth 4:17 into the first period. Left wing Jason Robertson answered with a power-play goal that took impressive hand-eye coordination.
Robertson deflected a point shot from defenseman Miro Heiskanen on net, causing the puck to bounce in the air once it hit Hill. The goaltender reached to grab it with his glove, but Robertson beat him to it. Robertson tipped the puck again to keep it in play and then swung his stick by his waist to tie the game with 4:18 left in the first.
The Knights fired back in a second period in which the Stars controlled play for the most part despite being without suspended captain Jamie Benn and injured right wing Evgenii Dadonov. Defenseman Brayden McNabb fired a pass across the crease with 9:37 left in the second to Marchessault, who scored his eighth goal in eight games for a 2-1 lead.
Robertson found a way to tie it again on an extended offensive-zone shift for Dallas. He flipped a backhand shot into the net seven seconds after hitting the post to make the score 2-2 with 2:39 remaining before the second intermission.
The Knights turned things around in the third, but couldn't find the goal to send them to the next round.
Instead, the Stars regrouped before overtime and drew a high-sticking penalty on McNabb 2:28 in. Pavelski's one-timer gave Dallas its first overtime win of the playoffs after it started 0-4, including losses in Games 1 and 2 at T-Mobile Arena.
"They were more competitive than us early," Knights coach Bruce Cassidy said. "We got through that. It's 2-2 going into the third. Could've went the other way from there, and they probably felt the same way about the first two games as well. That's the way it goes sometimes."
Here are three takeaways from the loss:
1. Robertson's surge
One positive for the Stars is their leading goal scorer is heating up.
Robertson recorded the first two-goal game of his playoff career. He also fired a game-high 11 shots on goal, creating dangerous chances all night.
Robertson has four goals in four games this series. He scored twice in 13 games in the first two rounds of the playoffs.
"Some guys need to step up in Jamie Benn's absence," Robertson said. "They're looking for goals. It's kind of a responsibility I put on myself."
2. Goalie battle
The Stars almost won the game in regulation. Hill made sure play continued.
He made a tremendous left pad save on a backhand shot from left wing Fredrik Olofsson with 1:58 left in the third period. It was one of several impressive stops he made to give the Knights a chance when they weren't at their best defensively.
"He's really calm and collected back there," left wing Reilly Smith said. "We couldn't be more confident having him as our last line of defense."
Goaltender Jake Oettinger was just as good on the other side. The 24-year-old, who was pulled after allowing three goals on five shots in Game 3, made 37 saves for his ninth win of the playoffs.
3. Misfits strike
The Knights have six players left from their 2018 Western Conference-winning team. Four of them were on the scoresheet Thursday.
Smith set up Karlsson for the Knights' first goal, then McNabb and Marchessault connected on their second.
Smith's and McNabb's assists mean 17 of the 18 skaters who have played for the team this series have recorded at least a point. The only one who hasn't is defenseman Nic Hague.
Contact Ben Gotz at bgotz@reviewjournal.com. Follow @BenSGotz on Twitter.
Series schedule
Knights lead 3-0
Game 1 — Golden Knights 4, Stars 3 (OT)
Game 2 — Golden Knights 3, Stars 2 (OT)
Game 3 — Golden Knights 4, Stars 0
Game 4 — Stars 3, Golden Knights 2 (OT)
Game 5 — 5 p.m. Saturday, T-Mobile Arena (KTNV-13)
Game 6* — 5 p.m. Monday, American Airlines Center (ESPN)
Game 7* — 6 p.m. Wednesday, T-Mobile Arena (ESPN)
* If necessary