3 takeaways from Knights' win: Homestand ends with dominant effort
Updated January 21, 2023 - 11:34 pm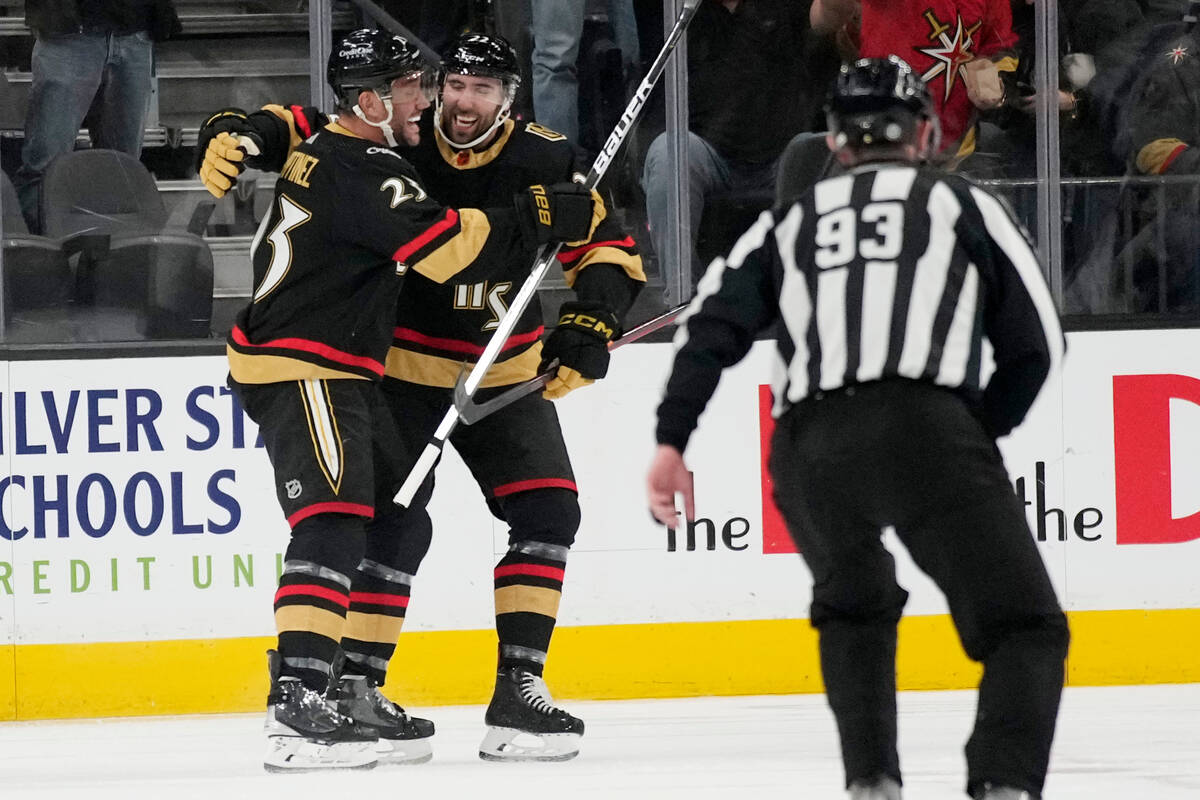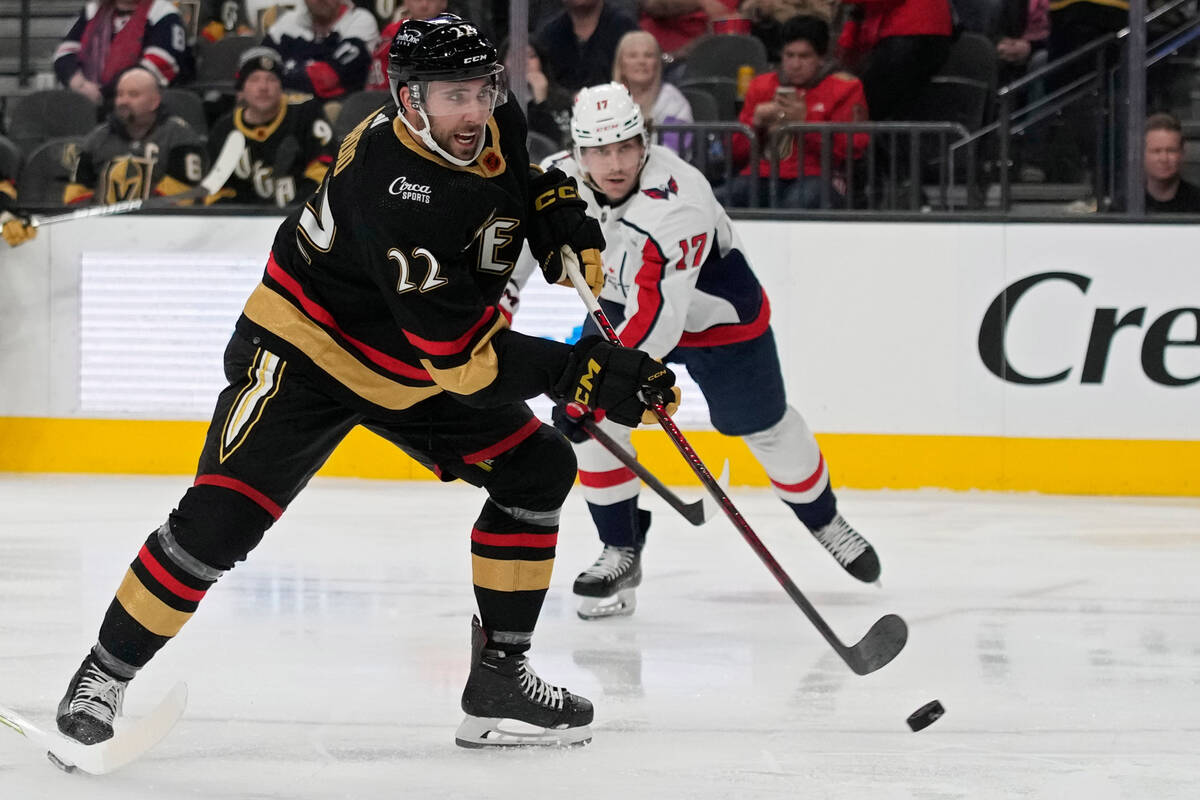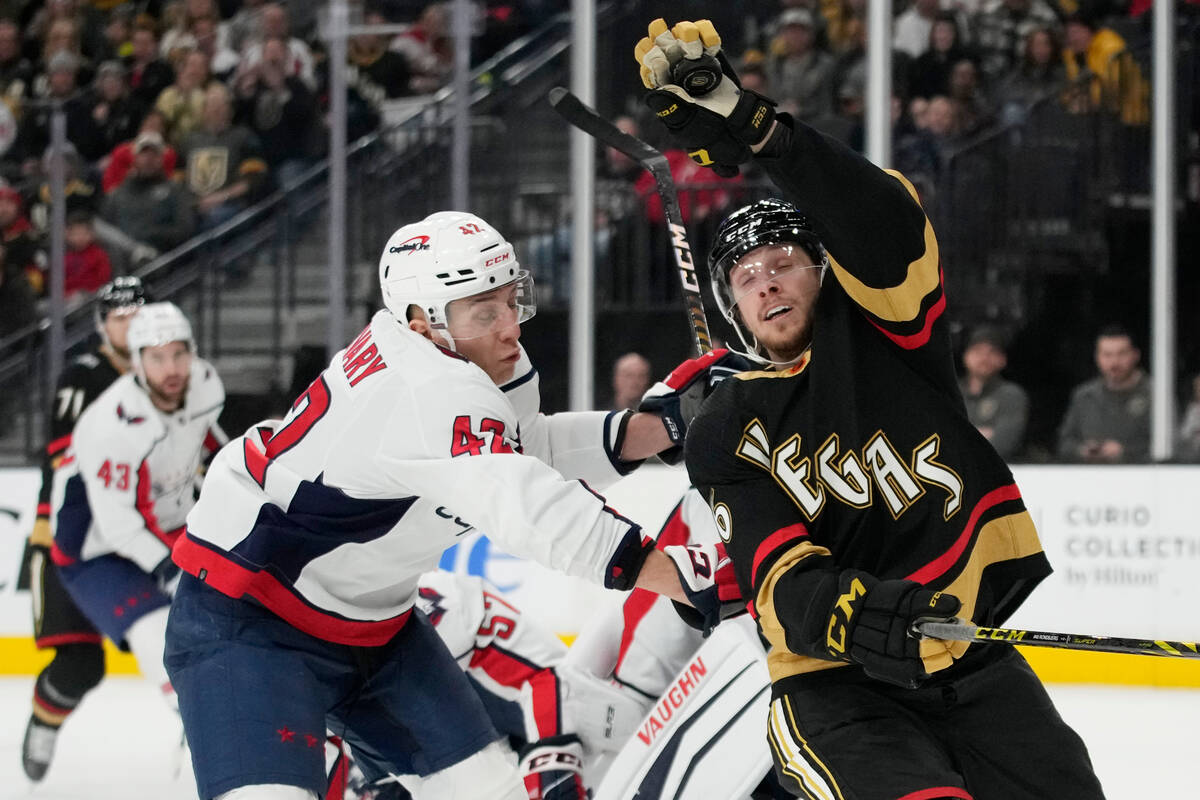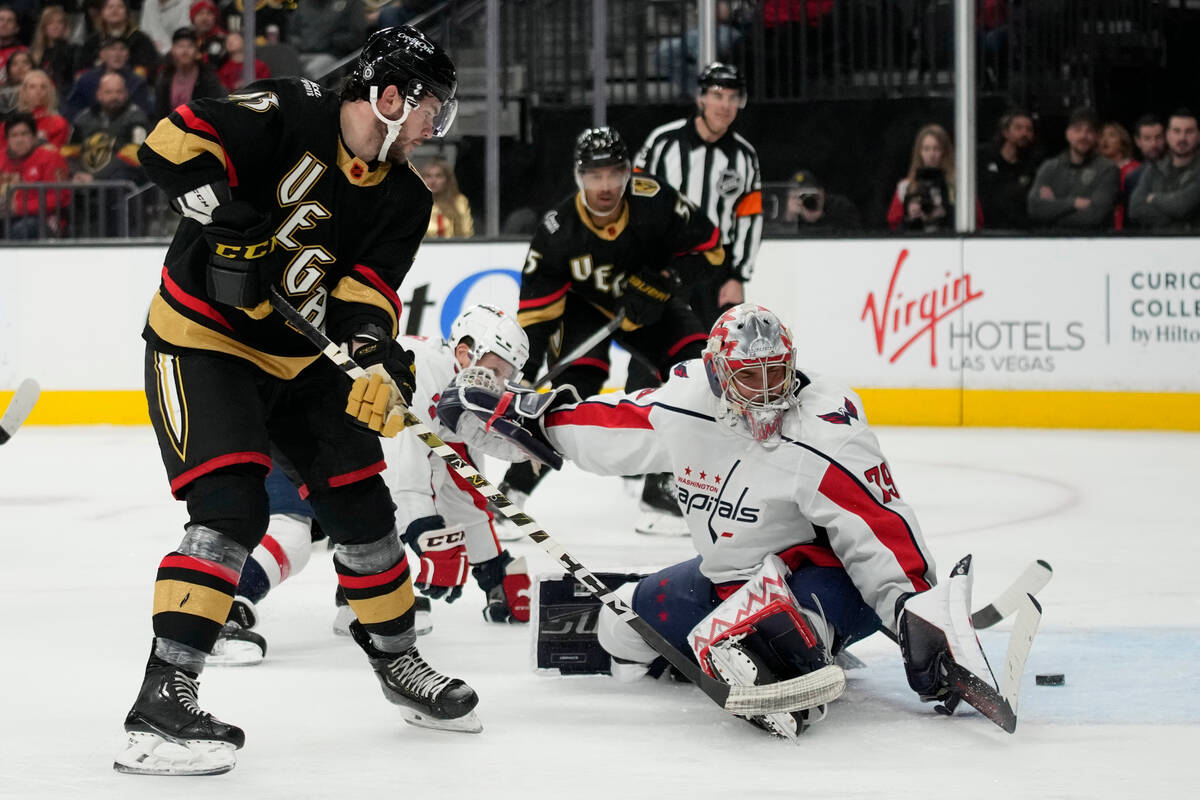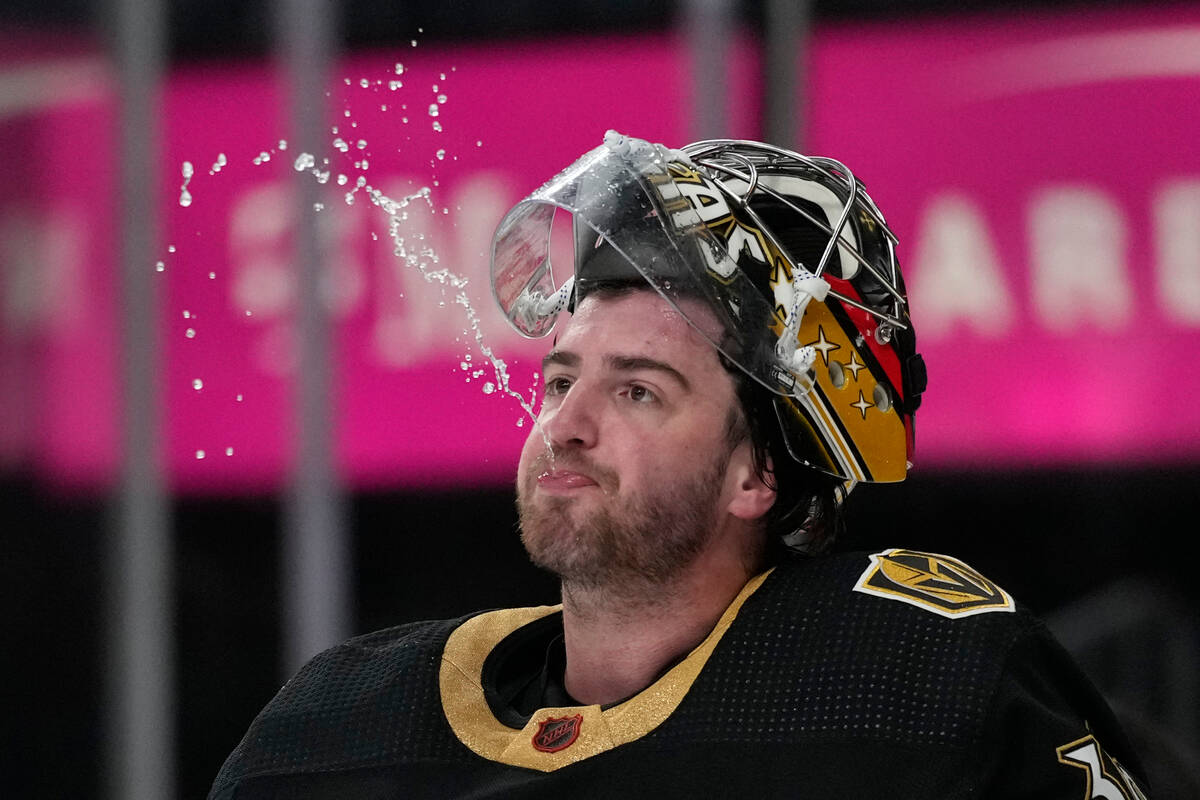 Center Byron Froese's first goal with the Golden Knights just about summed up how things went for the Washington Capitals on Saturday.
Froese, skating on a rush down the left circle, fired a puck that struck the right post. Then it hit goaltender Darcy Kuemper's back. Then it went in the net for a 4-0 lead.
Every bounce, every break, every battle seemed to go the Knights' way in their 6-2 win in front of an announced crowd of 18,251 at T-Mobile Arena. It was all deserved based on their effort.
The Knights saved one of their best performances for last to close out a season-long, seven-game homestand, snapping their three-game losing streak. They also took back first place in the Pacific Division thanks to Seattle's shootout loss to Colorado.
"It almost felt like we found our game again, like the start of the year," goaltender Logan Thompson said. "We weren't really giving them much, and when we did, the team was tight in front of me."
Everything that seemed to go wrong for the Knights (29-16-2) during their recent skid went right Saturday.
They grabbed a 1-0 lead on defenseman Alec Martinez's first goal of the season 2:17 into the first period, after giving up the first goal in their previous five games. Their offense — held to 15 goals in the first six games of the homestand — scored five goals before the second intermission for the third time all season.
The Knights also got contributions from all over their lineup one game after coach Bruce Cassidy said players the team is relying on have become "passengers" lately.
Left wing Chandler Stephenson had two primary assists against the Capitals (25-18-6), his former team, after not recording a point in his previous five games. Players on all four forward lines got on the scoresheet.
The Knights' blitz started with Martinez's goal, and they never let up.
Center Nicolas Roy scored after receiving a pass from right wing Jonathan Marchessault on a two-on-one to make it 2-0 after 7:36. Right wing Michael Amadio and Froese added two more goals to put the Knights up 4-0 with 7:56 left in the second.
That chased Kuemper from the game, but backup Charlie Lindgren had a difficult night as well.
Rookie left wing Paul Cotter scored 1:34 after Lindgren hopped in the net to make the score 5-0. Cotter got another 3:59 into the third for his second career two-goal game.
Washington, which played without leading scorer Alex Ovechkin (lower-body injury), got goals from right wing T.J. Oshie with 1:40 left in the second and left wing Marcus Johansson with 9:19 left in the third.
The Capitals did little to slow the Knights' romp, which allowed the team to finish the homestand 3-4.
"Our guys all responded," Cassidy said. "That's what we want to get back to every night."
Here are three takeaways from the win:
1. Power pair
Martinez was bumped back up to the first pair with defenseman Alex Pietrangelo on Saturday, and the two veterans proceeded to dominate their minutes.
Martinez added an assist for his second multipoint game of the season. Pietrangelo had two assists.
The two finished with plus-5 ratings. They were the second and third plus-5 games in Knights history.
"Obviously, I've been frustrated from a personal level offensively," Martinez said. "Good to get the monkey off my back."
2. Good-luck charm
Roy finished with a goal and two assists for his first three-point game of the season. He said he gave "a lot" of credit to his City National Arena stallmate.
Roy sat next to 8-year-old Annabelle Hanson on Saturday morning. The Knights fan, who was born with cystic fibrosis, got the chance to skate with the team Friday and attend the Capitals game through Make a Wish Southern Nevada.
Hanson told Roy after morning skate she was a good-luck charm because she attended the Knights' 5-4 win in Anaheim on March 4 last season. Roy scored twice in that game, and played well in front of Hanson again Saturday.
"She's our lucky charm here," Roy said.
3. (Un)friendly confines?
The game continued a strange trend for Washington.
The Capitals fell to 0-4-1 in the regular season at T-Mobile Arena. They've lost five straight to the Knights overall.
The irony is Washington got the most important win in franchise history in the building. The Capitals' victory in Game 5 of the 2018 Stanley Cup Final at T-Mobile Arena gave them their first championship.
Contact Ben Gotz at bgotz@reviewjournal.com. Follow @BenSGotz on Twitter.
Up next
■ Who: Golden Knights at Coyotes
■ When: 5 p.m. Sunday
■ Where: Mullett Arena, Tempe, Arizona
■ TV: AT&T SportsNet
■ Radio: KKGK (98.9 FM, 1340 AM)
■ Line: Knights -185; total 6