Fans pay tribute to departed Golden Knight at charity event — PHOTOS
Updated July 22, 2023 - 11:53 pm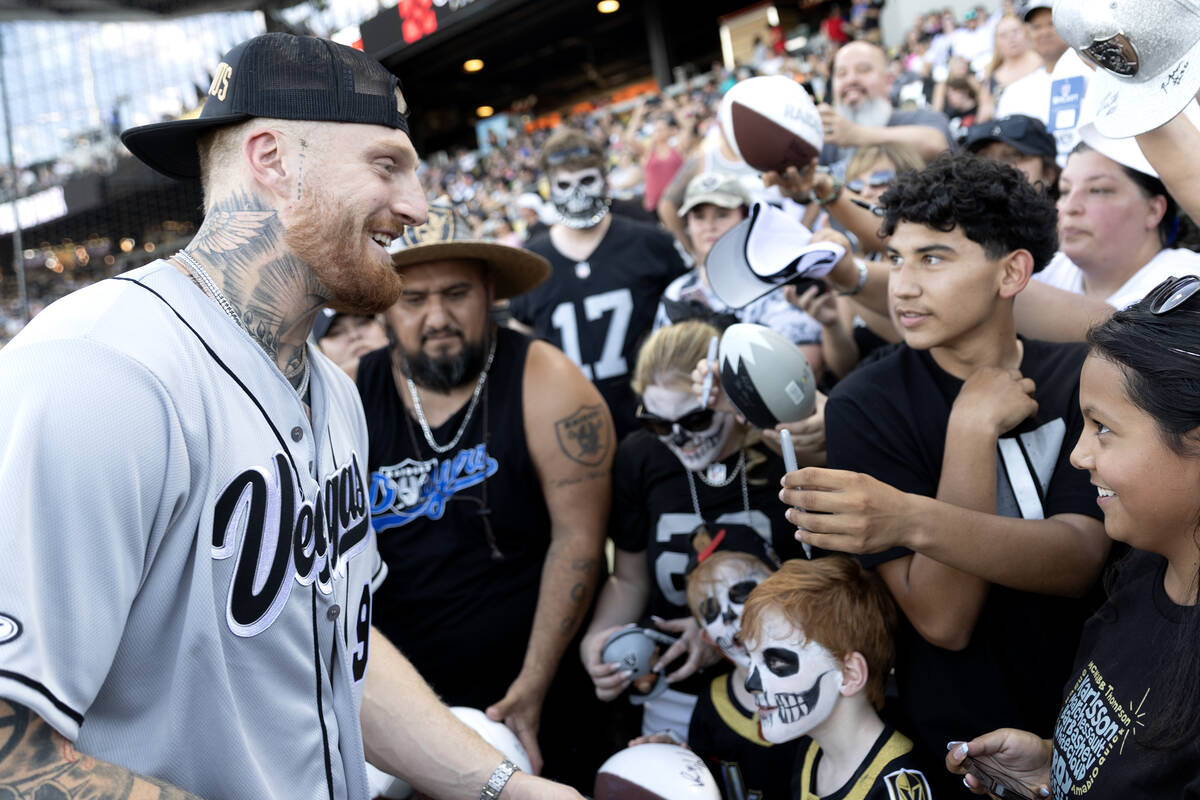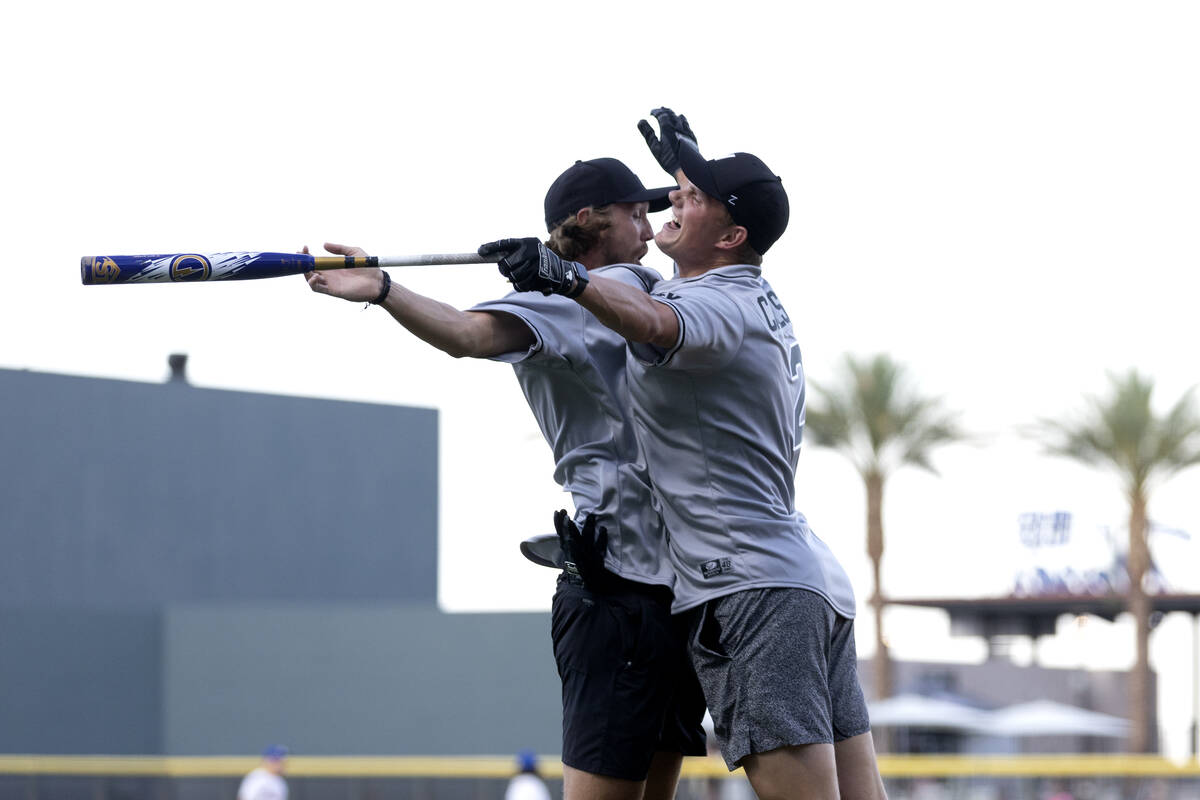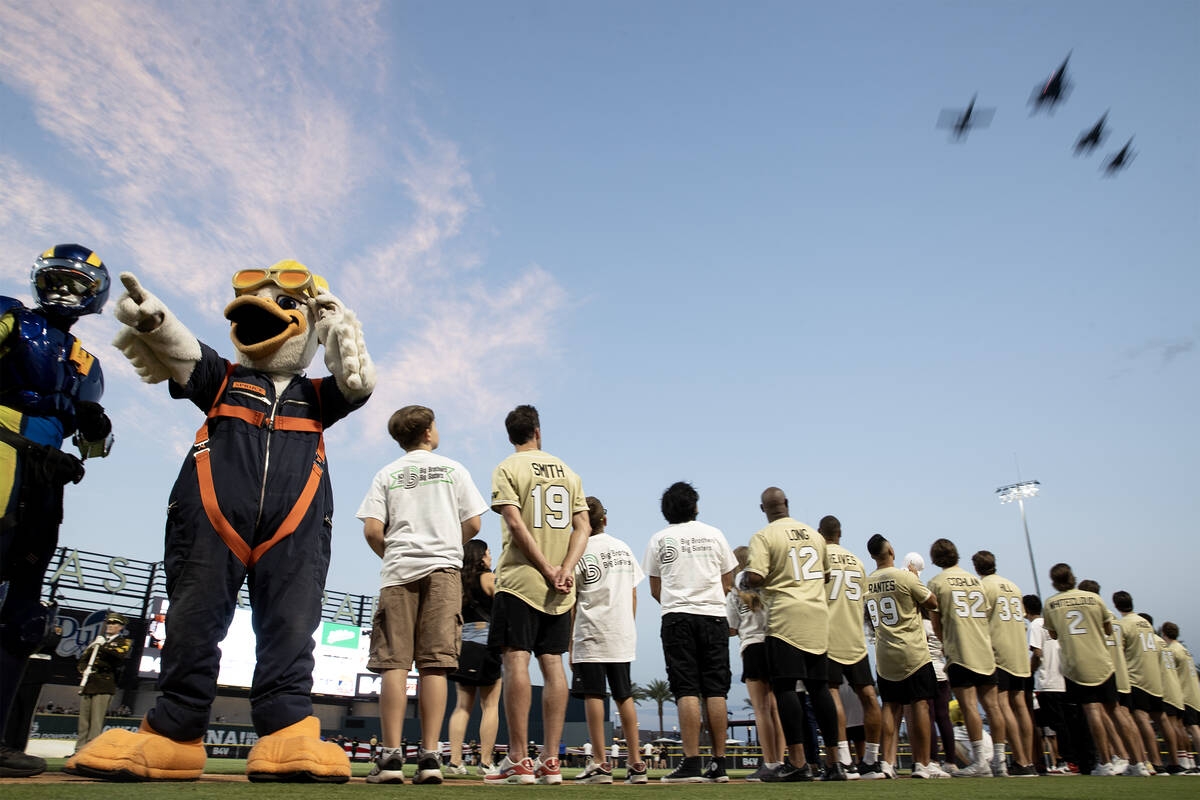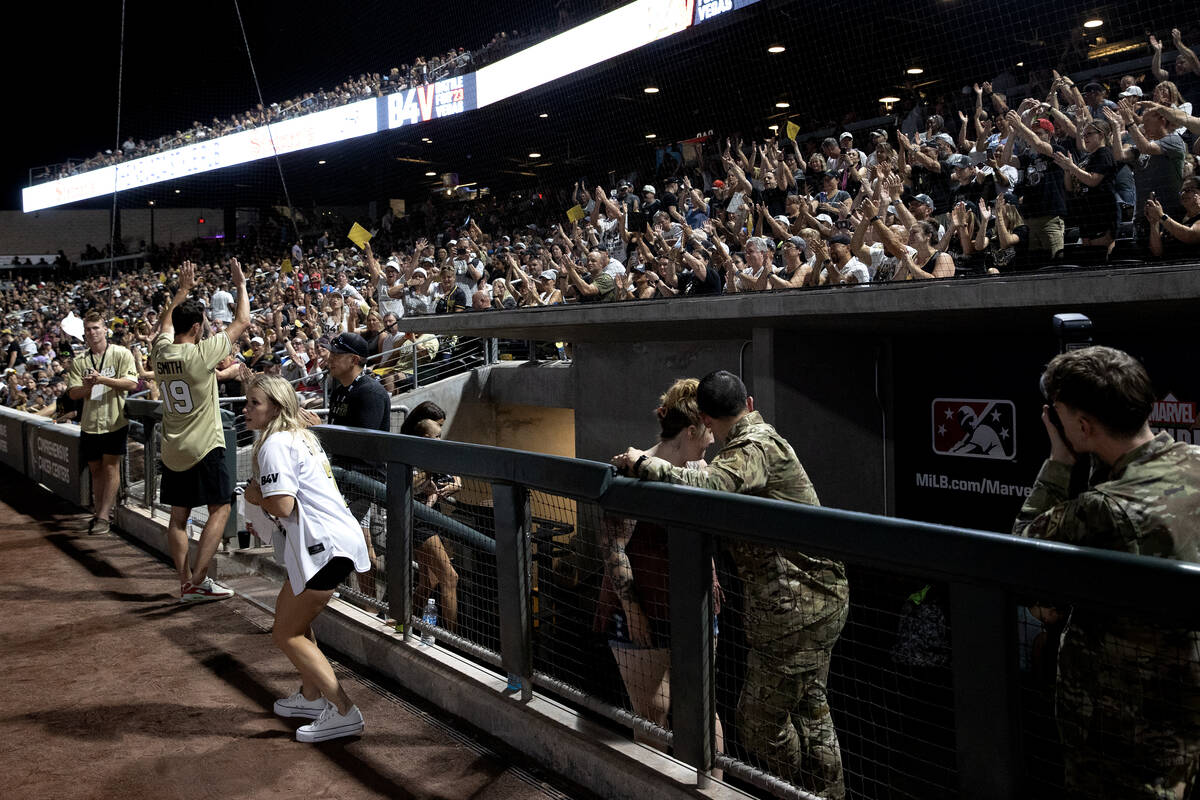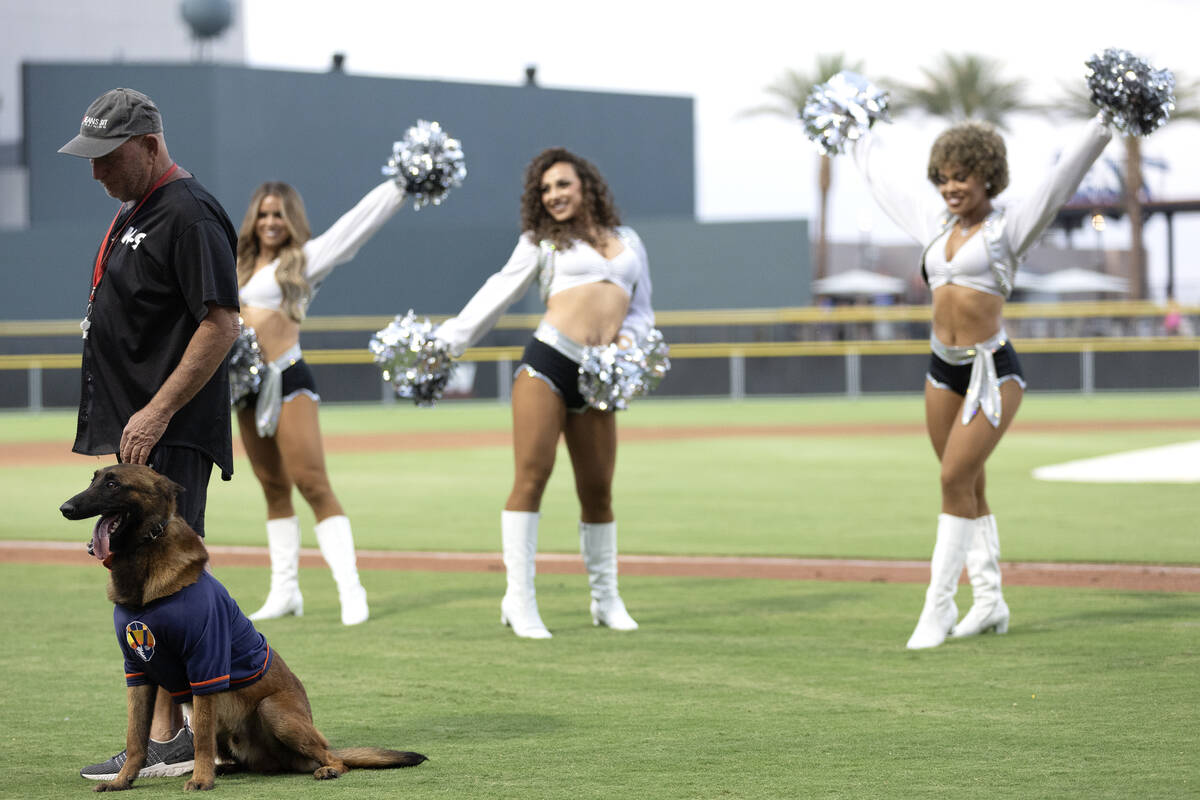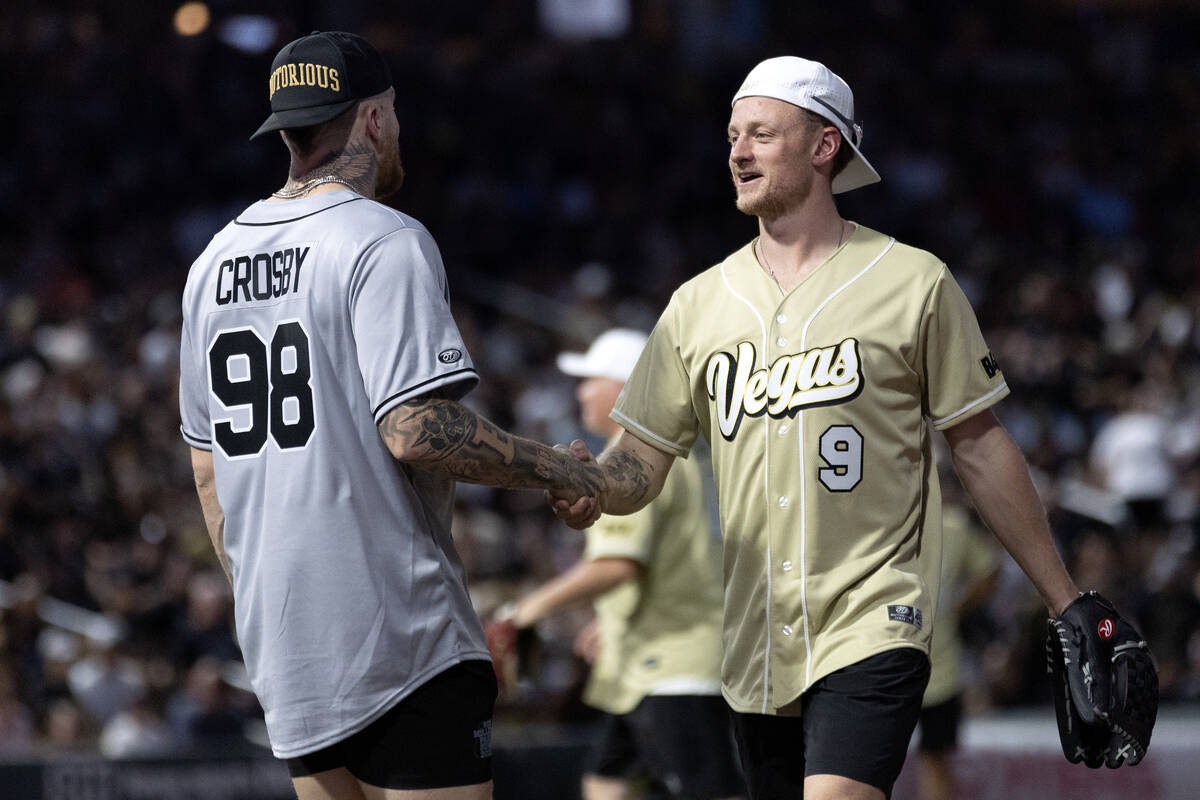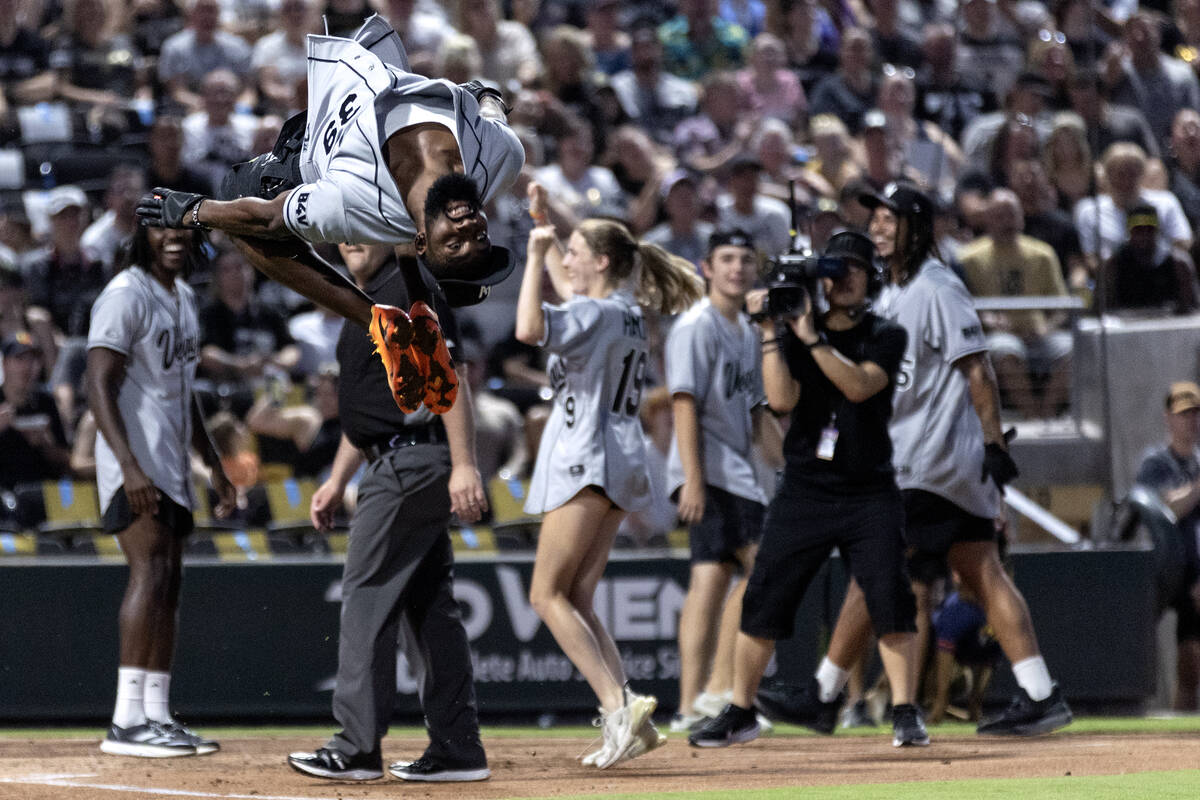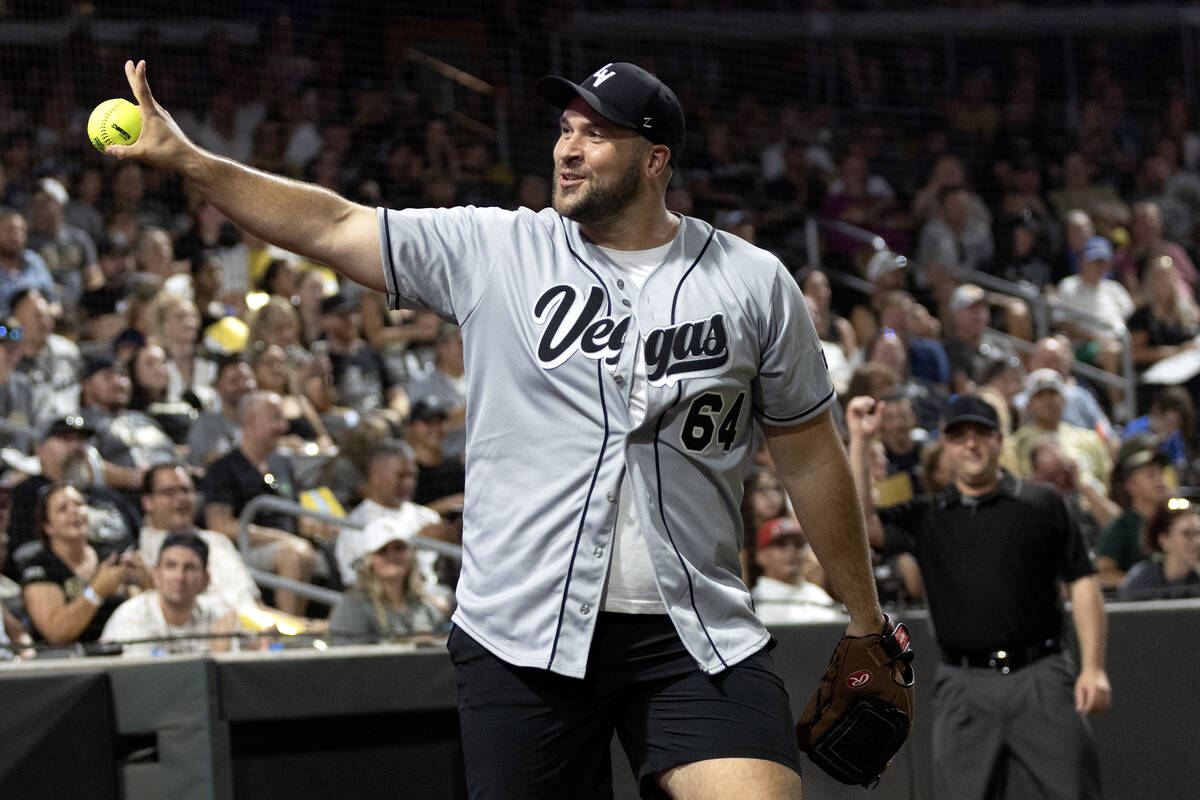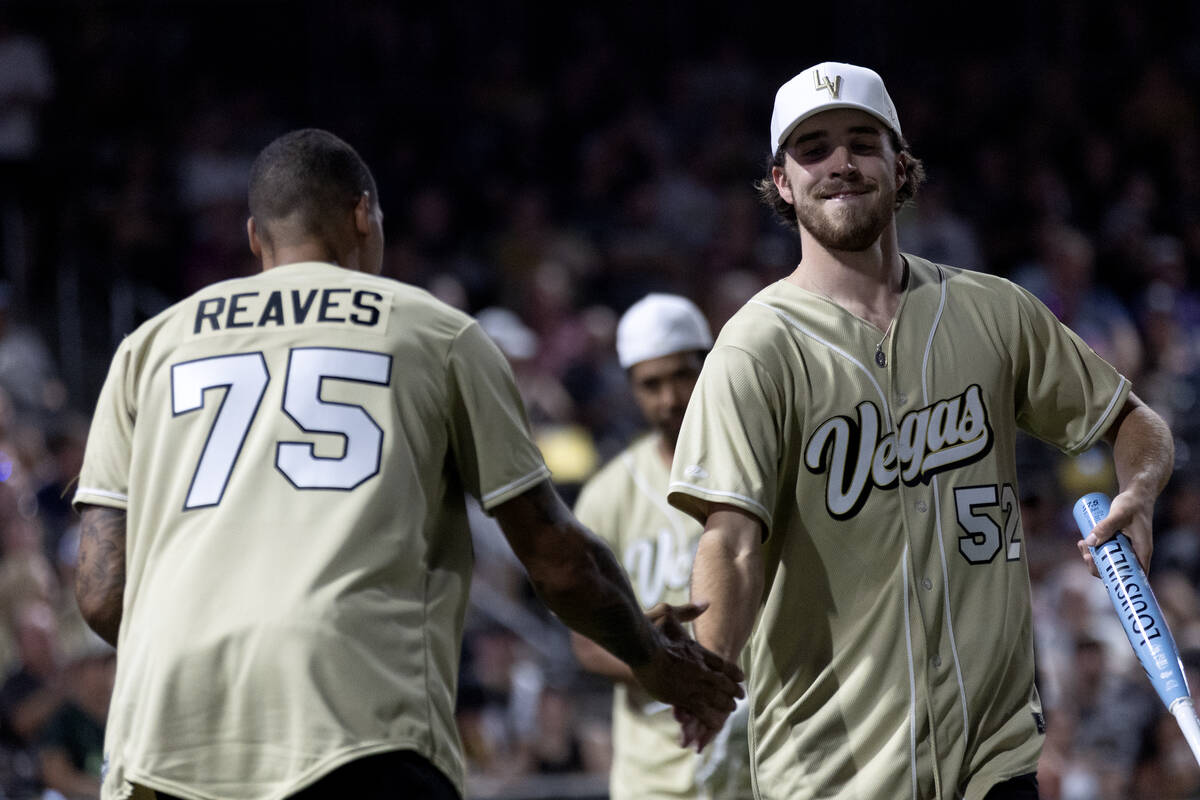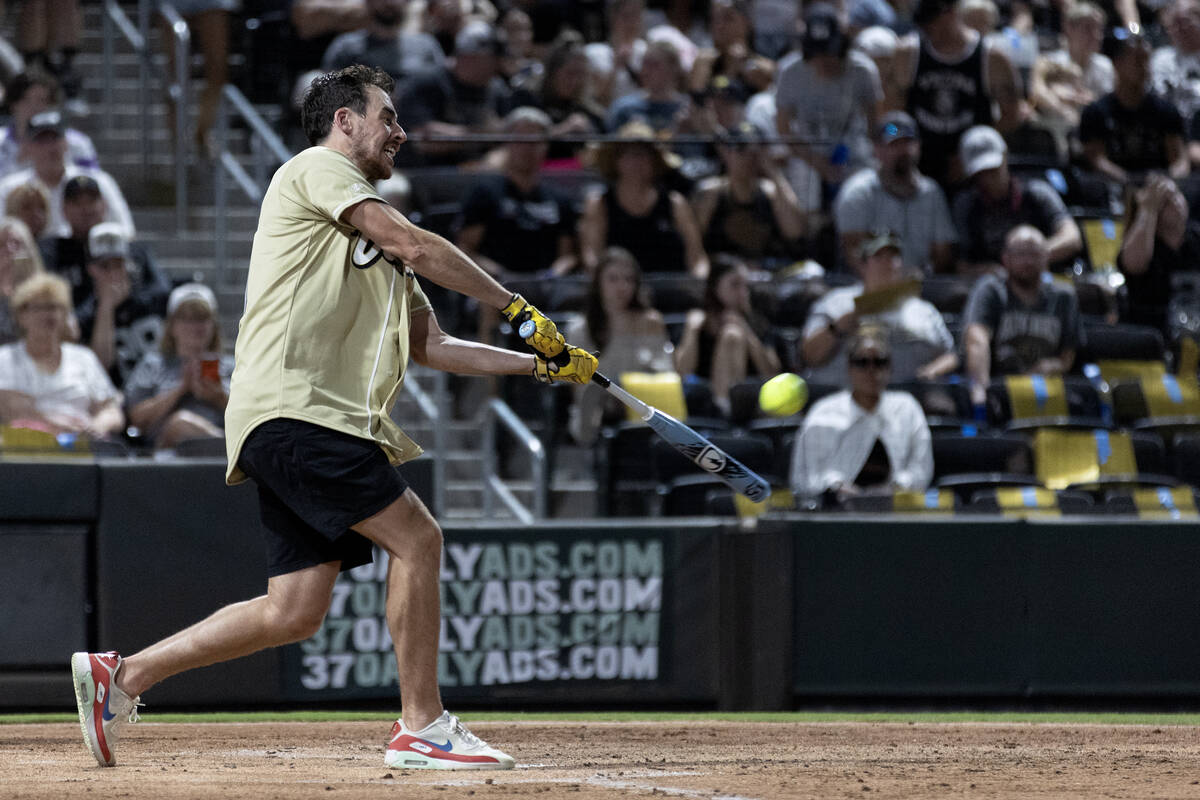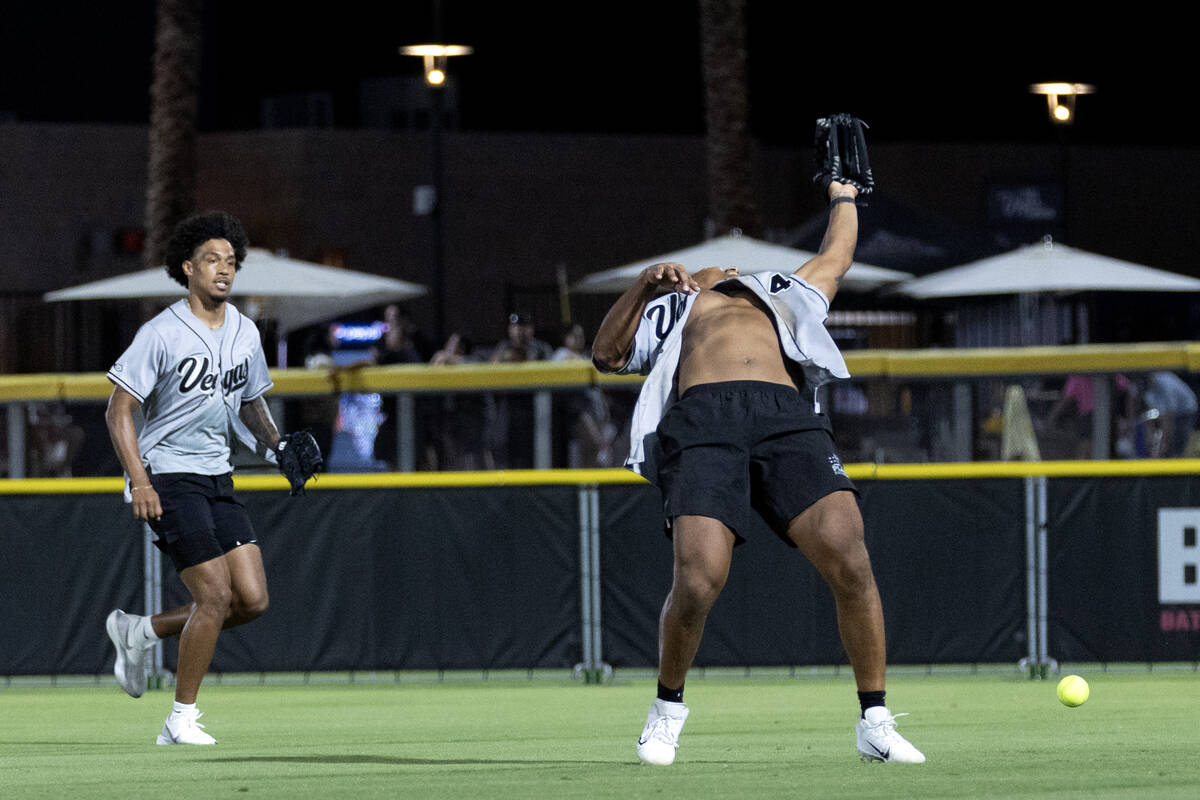 Fans paid tribute to former Golden Knights forward Reilly Smith at the Battle For Vegas charity softball event Saturday at Las Vegas Ballpark.
Smith, one of the original Knights, was traded to the Pittsburgh Penguins shortly after the Knights won their first Stanley Cup in June.
Smith was joined on the field Saturday by his wife, Melissa, and daughter, Isla, to receive cheers from the fans. He is the longtime organizer of the event, which features players from the Knights and Raiders.
Team Reilly, captained by Smith, defeated Team Maxx, captained by Raiders defensive end Maxx Crosby, 22-21.
Smith hit two home runs in the victory. Former Oakland Athletics outfielder Terrence Long hit a walk-off homer in the bottom of the fifth inning.