Panthers not panicking after Game 1 loss to Knights
Updated June 4, 2023 - 7:15 am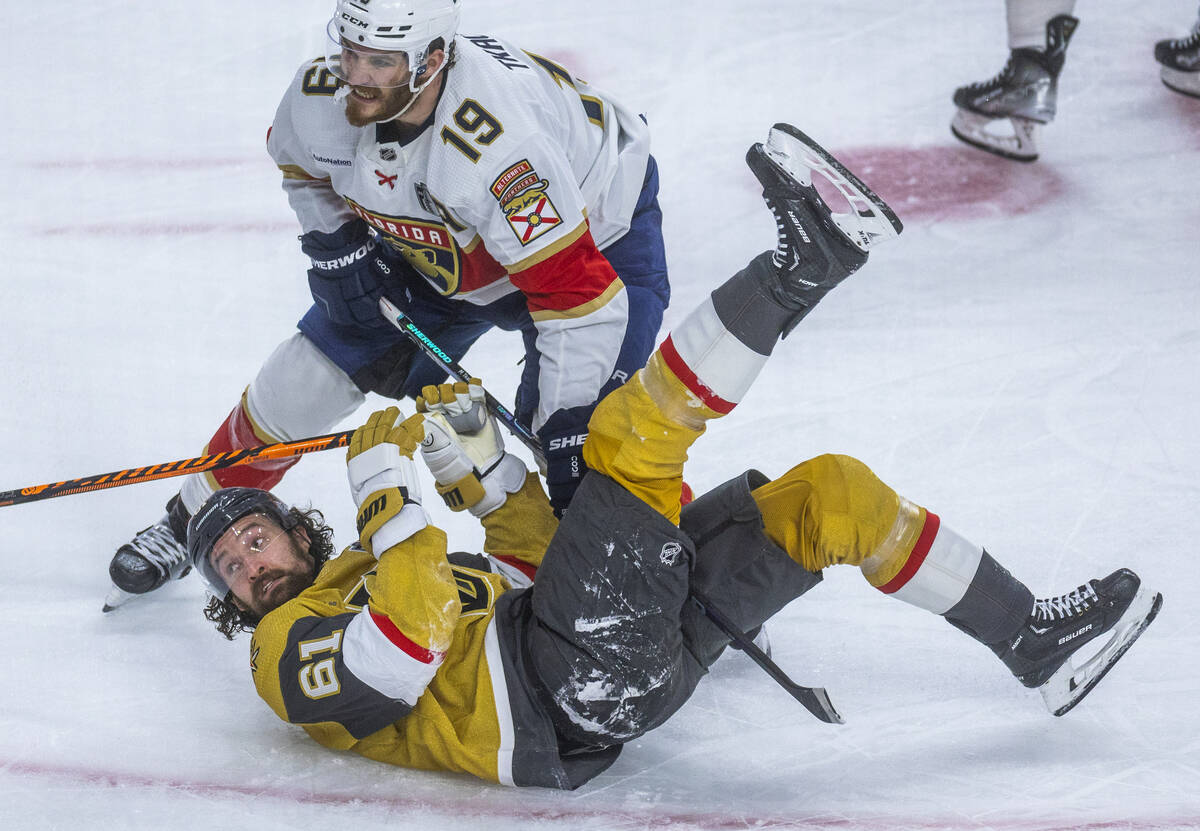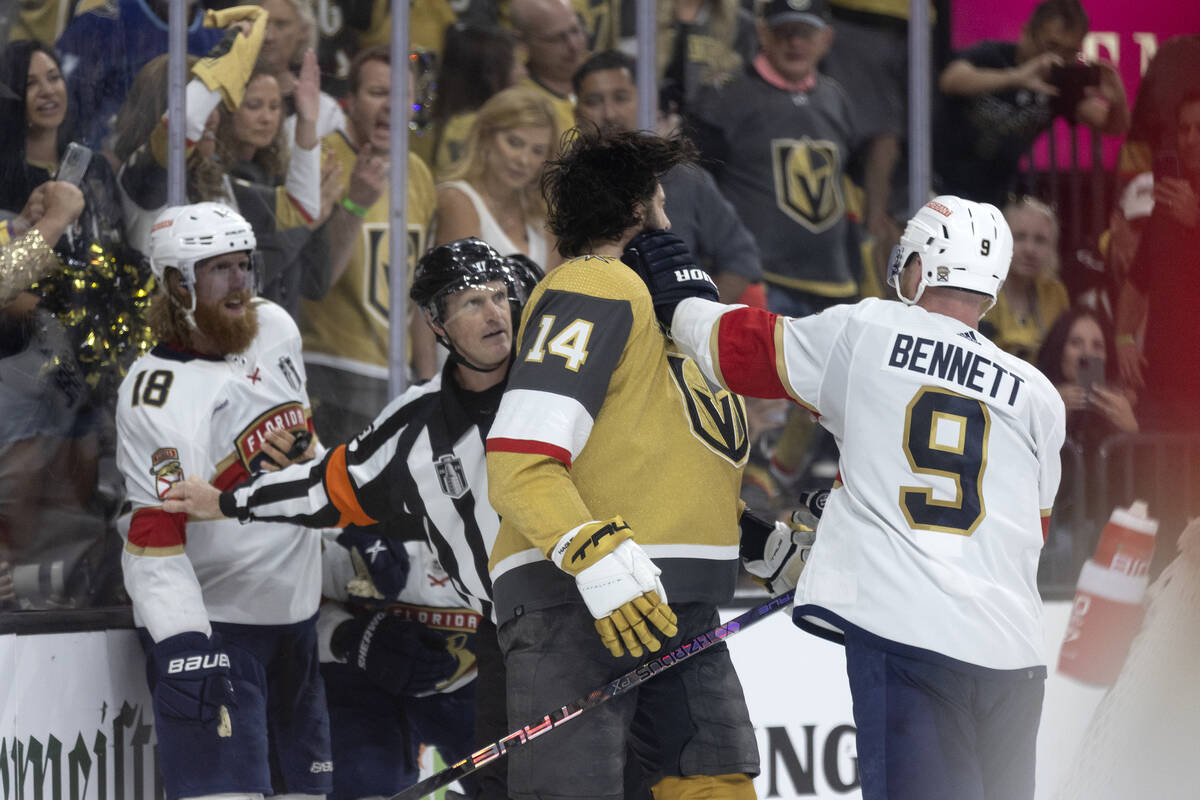 That Game 1 of the Stanley Cup Final was tied 2-2 after two periods is why Florida Panthers coach Paul Maurice remained relaxed afterward.
Conversational, even, flashing an occasional smile during his postgame news conference.
"The losing team talks about too many of something, and the winning team talks about the fabulousness of other things," he said. "It was a tight game. Both teams made mistakes.
"Everybody just (expletive) breathe."
On to Game 2.
The Panthers aren't panicking after their 5-2 loss to the Golden Knights on Saturday at T-Mobile Arena, knowing full well they've been in this position before.
They lost three of their first four games against the Boston Bruins in the first round before winning 11 of 12 to clinch their berth opposite Vegas and vie for their first championship.
"It's the first one," said veteran center Eric Staal, who lifted Florida to a 1-0 lead with a short-handed goal in the first period.
"We'll regroup and recover tonight and tomorrow. And then get ready for Game 2."
The loss ended a nine-day layoff for the Panthers, who swept the Carolina Hurricanes in the Eastern Conference Final and waited for the Golden Knights to handle the Dallas Stars.
But the layoff didn't beget any rust, said Maurice, who was pleased with the way his team started Saturday.
Staal started their scoring, and Anthony Duclair forward continued it, beating Golden Knights goaltender Adin Hill from the right circle after a faceoff 19:49 into the second period to tie the game.
But the Panthers couldn't respond in the third.
Golden Knights defenseman Zach Whitecloud scored the go-ahead goal at the 6:59 mark, preceding a devastating turnover more than six minutes later by standout winger Matthew Tkachuk.
A careless pass was plucked deep in Florida's zone by Mark Stone, who beat goaltender Sergei Bobrovsky from point-blank range to double the deficit.
"There are some things, I think decisions we made in short areas with pucks that we just didn't need to do," Maurice said. "We didn't score on our best chances. They didn't score on our best chances. They got a couple shots that snuck their way through. They didn't score on their best chances. The best chances both teams had, goalies made great saves on.
"So, tight."
Penalties were problematic for the Panthers, who accumulated 46 penalty minutes compared with 18 for the Knights.
Maurice expects them to be better in Game 2.
"They created some good chances, other than the goals," said Bobronsky, who had 29 saves while allowing four goals for the first time since April 23. "It's the first game. It's a long series. Lots of hockey ahead of us. We play.
"We learn. And we move on."
Contact Sam Gordon at sgordon@reviewjournal.com. Follow @BySamGordon on Twitter.