Who cares about 'Original Six'? Knights-Panthers final should be fun
Updated June 3, 2023 - 7:45 am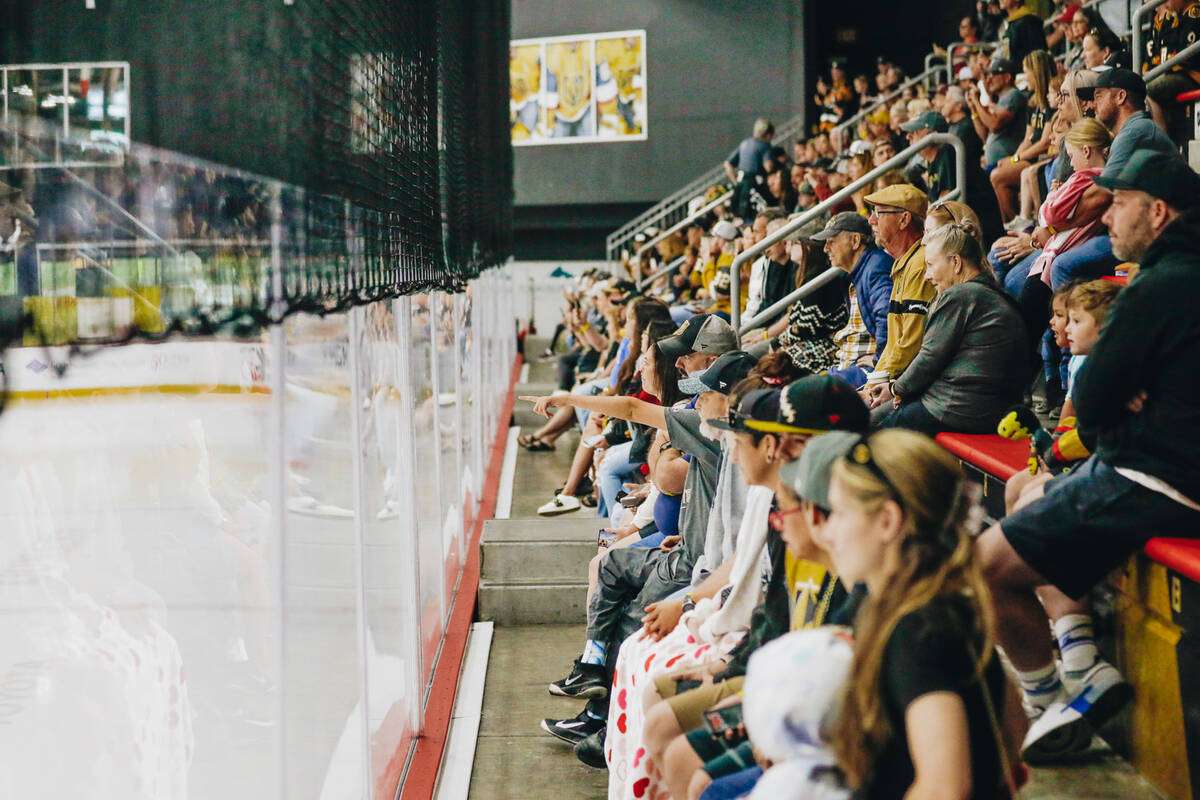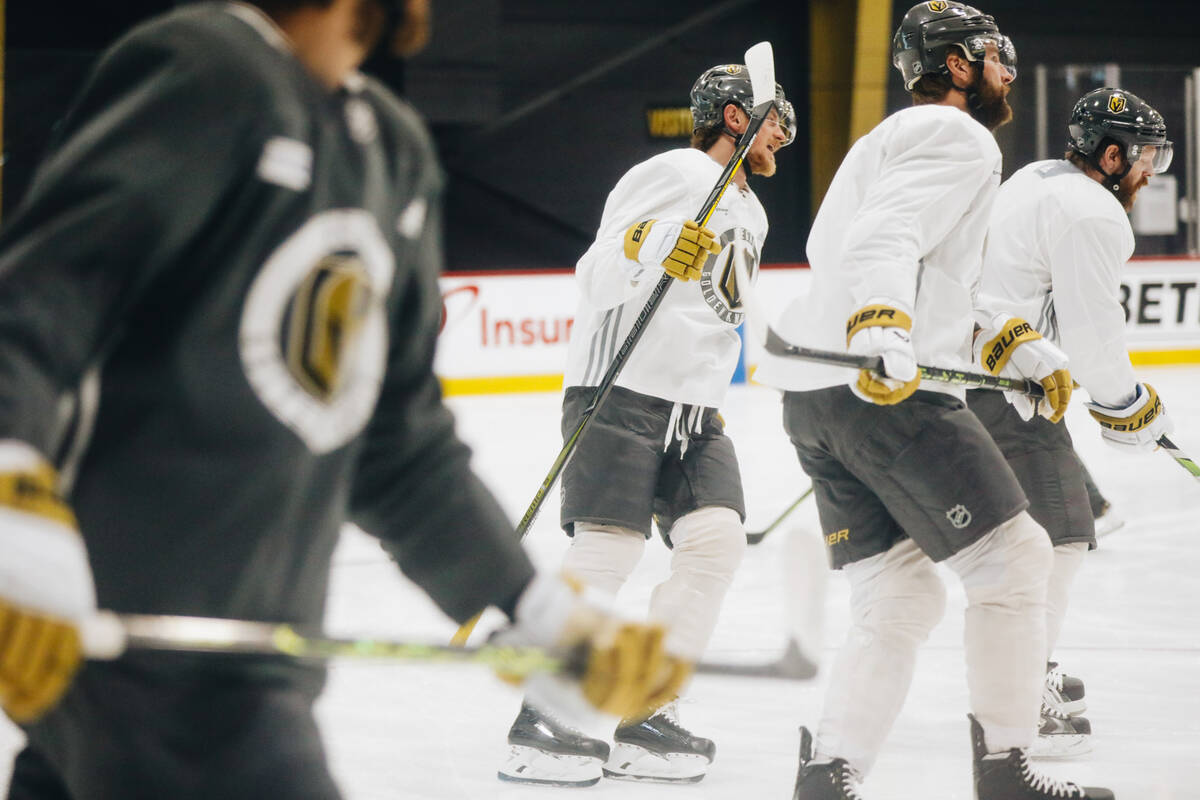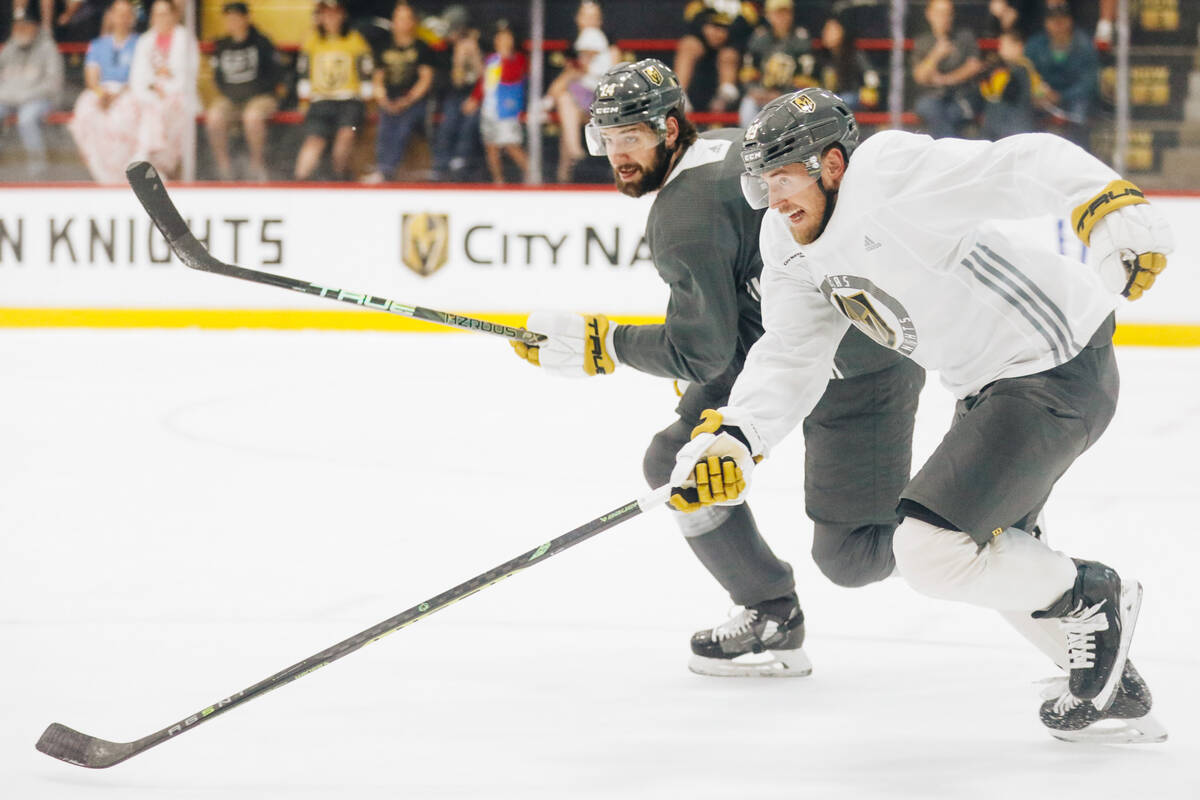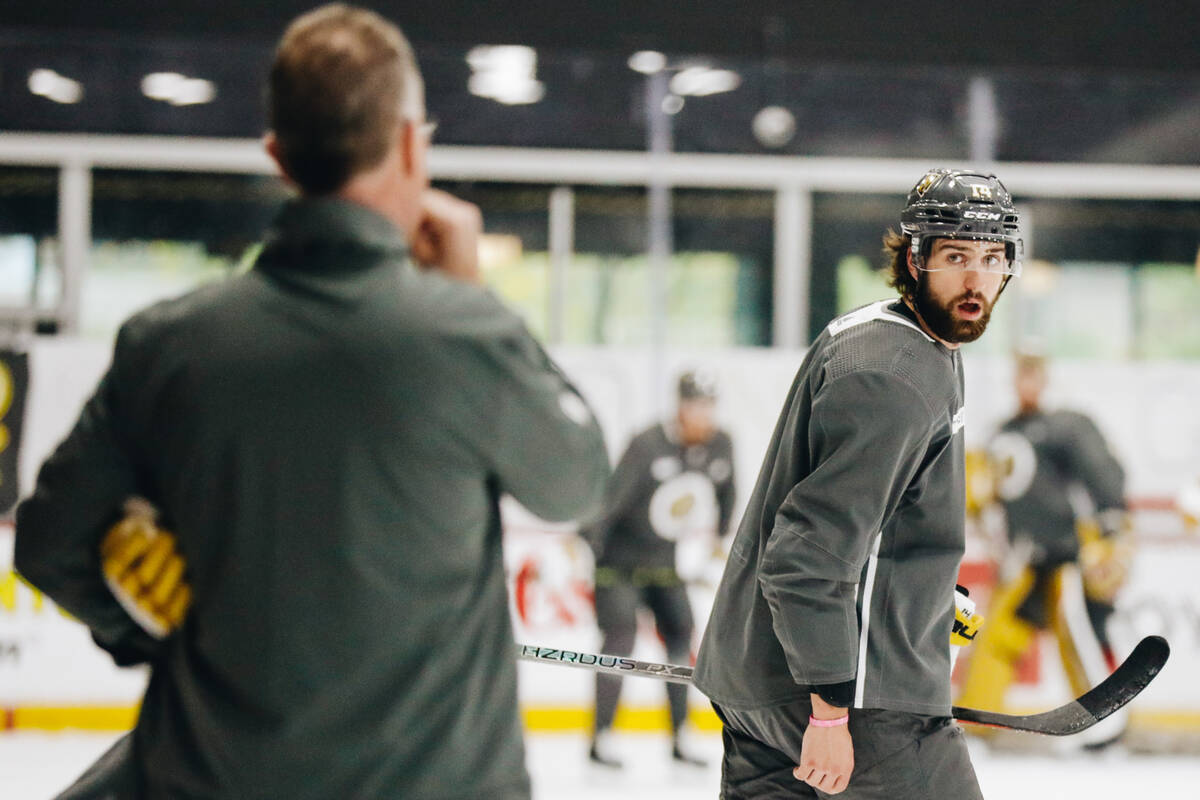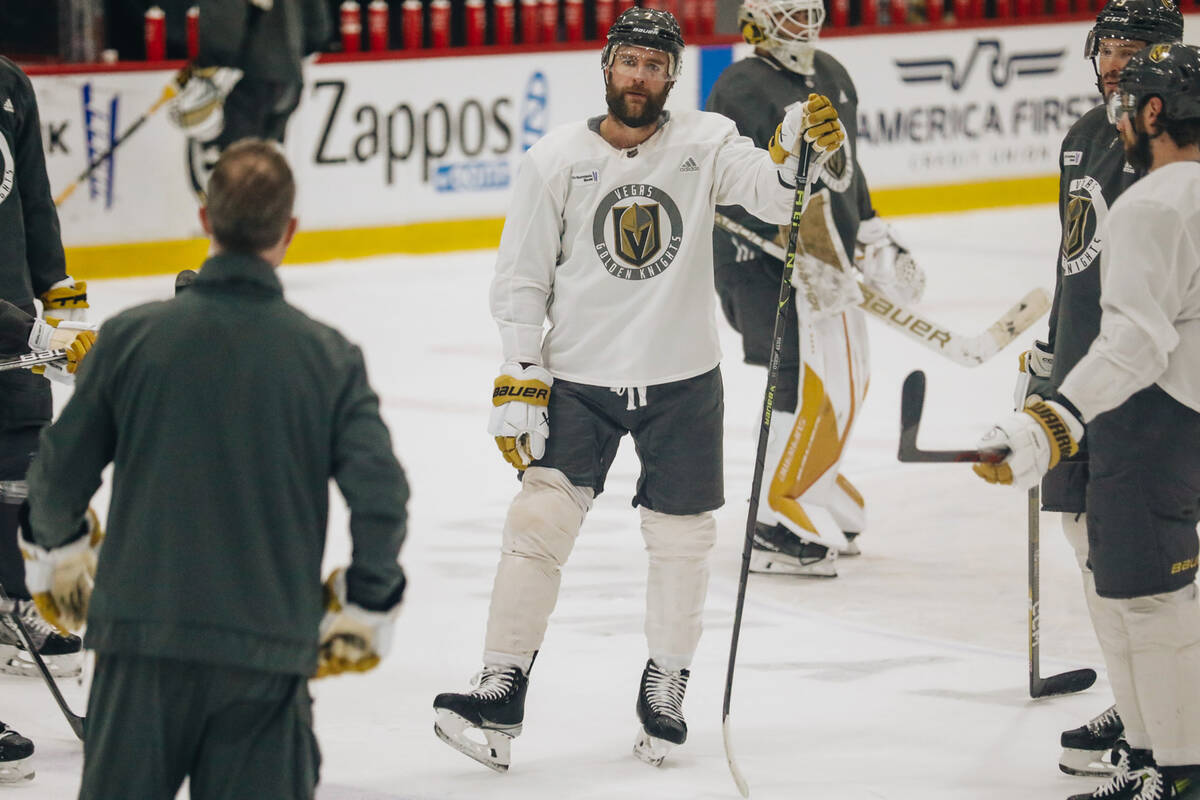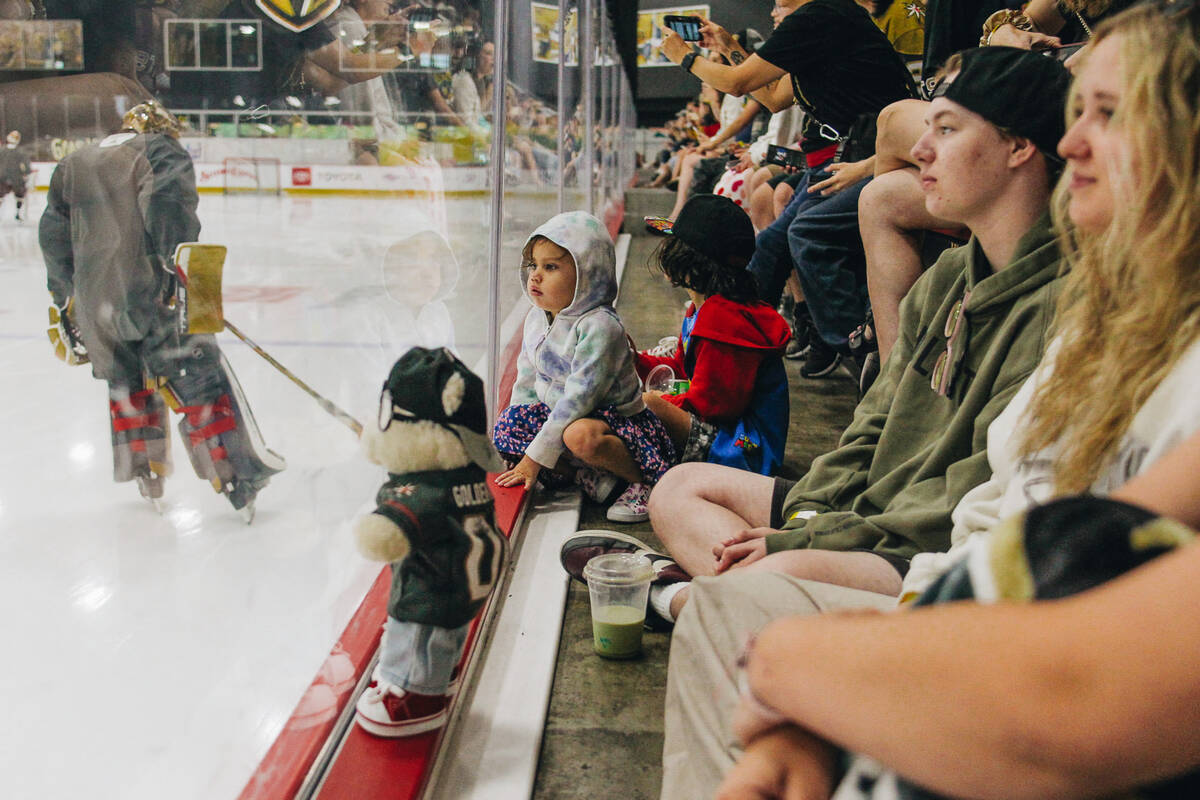 Bruce Cassidy said "never in a million years" could he have dreamed of this matchup growing up in Ottawa.
The Golden Knights and Florida Panthers, two teams that play in places few would call hockey hotbeds, will face off for the right to hoist the Stanley Cup starting Saturday at T-Mobile Arena.
They're not franchises with long histories in traditional markets. The Knights are only six years old. The Panthers started play in 1993. Their lore only goes back so far.
Should that matter when it comes to predicting the series' entertainment value? Absolutely not. These are interesting teams with compelling stars that each play an exciting style. As the NHL tries to spread across the U.S., series like this can help make that mission possible.
"I think young kids need idols, people to watch and emulate if they're going to play a sport," said Cassidy, who has two children playing hockey in Las Vegas. "That's how it grows, right? Grassroots and hopefully it keeps growing here."
Hockey traditionalists may scoff at the locations of this year's final. But the Knights and Panthers have both shown it's OK to think outside the box.
The pregame shows at T-Mobile Arena are legendary and have led to a wave of entertainment upgrades in rinks across the NHL. Florida has carved its own path with traditions as well.
The Panthers throw toy rats on the ice following wins after forward Scott Mellanby's infamous "rat trick" in 1995. There have since been imitators, including the Knights with their "victory flamingos."
Making moves
The two teams have also dared to be different when it comes to making aggressive moves to give themselves a better chance to win.
They both ousted coaches that led them to success last summer in Pete DeBoer and Andrew Brunette. One year later, Cassidy and Paul Maurice will be the seventh pair of first-year bench bosses to face off in the final.
The Knights have also been known for taking huge swings to improve their team, making blockbuster additions like captain Mark Stone, defenseman Alex Pietrangelo and center Jack Eichel over the last five years.
Florida likewise didn't shy away from an earth-shattering trade in July. The Panthers dealt their leading scorer in Jonathan Huberdeau and their No. 2 defenseman in MacKenzie Weegar from their Presidents' Trophy-winning team in 2022 to get right wing Matthew Tkachuk from the Calgary Flames.
All Tkachuk's done since is become a Hart Trophy finalist for NHL MVP and score the second-most points of the playoffs.
"It's been pretty fun the last little bit," Tkachuk said. "I've been doing some things that have been kind of a dream for me. … What's come with it for myself and my team and the spotlight on us has been awesome."
The stars on both sides are what give this final a chance to be worth remembering.
Stone's incredible displays of emotions have endeared him to fans and teammates since the day he joined the Knights. Tkachuk has gained a reputation for in-game theatrics as well by always chewing on his mouthguard and coming up with creative goal celebrations during Florida's magical run.
They aren't the only ones the cameras will find. Eichel, like Tkachuk, is one of the most talented American players alive. His linemate Jonathan Marchessault seems to never stop talking.
Their energy would play anywhere. That they happen to ply their trade in places hockey hasn't always reached is secondary.
"I think the NHL is starving for personalities, especially in those southern markets where we're trying to grow the game," said Turner Sports studio analyst Paul Bissonnette, who also hosts the popular hockey podcast "Spittin' Chiclets." "This is a huge moment for our sport where you have these teams going at it with unbelievable superstars."
Instant expansion success
Then there are the franchises themselves.
The Knights are an incredible success story as an expansion team that turned into one of the NHL's heavyweights right from the jump. They've enjoyed immense fan support since the start and created a surge in local youth hockey participation.
The Panthers are unorthodox underdogs who have gone from the lowest seed in the postseason all the way to the final stage. They haven't always packed FLA Live Arena, but this run should create new generations of fans in south Florida.
"They've been building something there for a while now the past number of years and it's really fun to come to these games and feel that energy," said 18-year NHL veteran Eric Staal, who joined the Panthers this season. "It's pretty phenomenal. It's a great place to play."
The atmosphere in both barns should be incredible, and one side will lift the Stanley Cup for the first time. It doesn't get much better than that, no matter where the games are played.
"I love it," said NHL Network analyst Mike Rupp, who won the 2003 Stanley Cup with the New Jersey Devils. "We've been talking about growing the game for a long time, and this league has done a great job of making this go down south dating all the way back to when Wayne (Gretzky) went to the L.A. Kings.
"This Vegas team, four times in six years going to the conference finals, the market that they've built here, and down in Florida, what's going on there, that's growing the game. They're creating bigger hockey markets."
Contact Ben Gotz at bgotz@reviewjournal.com. Follow @BenSGotz on Twitter.
Up next
Who: Golden Knights vs. Panthers
What: Stanley Cup Final
When: 5 p.m. Saturday
Where: T-Mobile Arena
TV: TNT, TBS, truTV
Radio: KKGK (98.9 FM, 1340 AM)
Line: Knights -140; total 5½
Stanley Cup Final
Game 1 — 5 p.m. Saturday, T-Mobile Arena (TNT, TBS, truTV)
Game 2 — 5 p.m. Monday, T-Mobile Arena (TNT, TBS, truTV)
Game 3 — 5 p.m. Thursday, FLA Live Arena (TNT, TBS, truTV)
Game 4 — 5 p.m. June 10, FLA Live Arena (TNT, TBS, truTV)
*Game 5 — 5 p.m. June 13, T-Mobile Arena (TNT, truTV)
*Game 6 — 5 p.m. June 16, FLA Live Arena (TNT, TBS, truTV)
*Game 7 — 5 p.m. June 19, T-Mobile Arena (TNT, TBS, truTV)
*If necessary