Danielle Kang finds life outside of golf after injury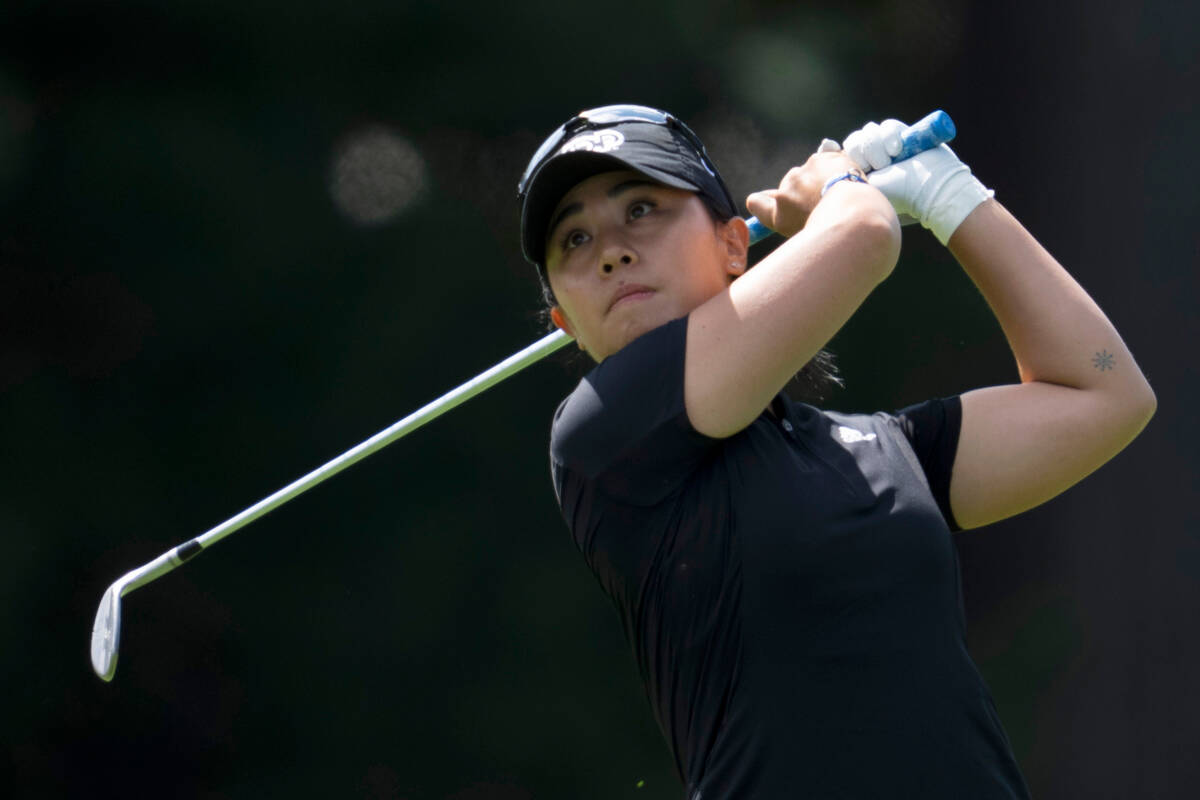 Danielle Kang doesn't want to be a fragile golfer. As the Las Vegas player begins her 12th season on the LPGA Tour, Kang wants to put her troubled 2022 season in the rear-view mirror.
"I don't want to be known as a player that's injured or was injured, so I kind of want to move forward with it," she said at the season-opening Tournament of Champions. "I feel good. I learned a lot of things."
Kang missed nearly three months last season and played a couple more in severe pain thanks to a tumor on her spine. She hopes that is all in her past, and she can simply look ahead rather than behind.
"You just got to find out why you're going through what you're going through," she said. "All I can tell people is they can make it out and figure it out and use it to their advantage."
The injury did allow Kang to discover her life does not revolve around golf. When she returned to the tour, she had immediate success which made her realize she didn't need to practice as long and as hard as she once did.
For that reason, Kang's offseason was a little less golf and a lot more personal time. She went to Korea, Miami, New York and on a safari in Kenya, something she called a bucket list trip.
"I actually learned from the injury that I don't really need to play golf every single day," she said. "I surprised myself on how well I played when I came back. I wasn't expecting to be contending or finishing top 10s. I thought I was just being a brat and wanted to compete just to see where I was."
In Kenya, she was able to observe a family of elephants, saw a lion chase down and kill a zebra and had a rhino charge at their vehicle, an incident she said has traumatized her mother.
"Any time I wanted to see an animal, boom, there was an elephant. Or giraffes are like dogs," she said. "They're everywhere."
After a tie for 12th at the Tournament of Champions, Kang now has another month off before the LPGA season begins a three-week Asian swing. What Kang does during those five weeks is anybody's guess, including hers.
"I can't just keep trying to keep the old things, right?" she said of habits. "To improve is to change. Got to roll with the changes and the punches. That's what I do."
TGL adds two
Two former major winners with Las Vegas ties are the latest to join TGL, a virtual golf league started by Rory McIlroy and Tiger Woods that begins play in 2024.
Las Vegas resident Collin Morikawa and UNLV alum Adam Scott signed on this week to the league, joining previous announced players Jon Rahm, Justin Thomas, McIlroy and Woods.
The league will eventually have 18 players, with six three-person teams playing 15 virtual events on Monday evenings during 2024. The 18-hole matches will be completed in a two-hour window, with TGL using a purpose-built venue in Palm Beach, Florida., fusing advanced tech and live action.
Schauffele's albatross
It's only January, but Xander Schauffele already is a contender for shot of the year on the PGA Tour. Playing the par-5 fifth hole at PGA West's Stadium Course during the final round of The American Express, Schauffele's 4-iron from 232 yards out to a front pin narrowly carried a lake in front of the green, landed softly and slowly trickled into the cup for a rare double-eagle.
The Las Vegas resident saw the ball go in, but caddie Austin Kaiser did not.
"He looked away," Schauffele said. "I think he thought it was in the water, to be completely honest. We'll just call it what it is."
Greg Robertson covers golf for the Review-Journal. He can be reached at grobertson@reviewjournal.com.
Pro schedule
PGA Tour
Event: Farmers Insurance Open
When: Wednesday-Thursday, noon-4 p.m. (TGC); Friday, noon-2 p.m. (TGC), 2-5 p.m. (CBS); Saturday, 11:30 a.m.-1:30 p.m. (TGC), 1:30-5 p.m. (CBS)
Where: Torrey Pines GC, San Diego, California
Purse: $8.7 million
2022 champion: Luke List