Pajaree Anannarukarn wins Bank of Hope LPGA Match Play
Updated May 28, 2023 - 8:11 pm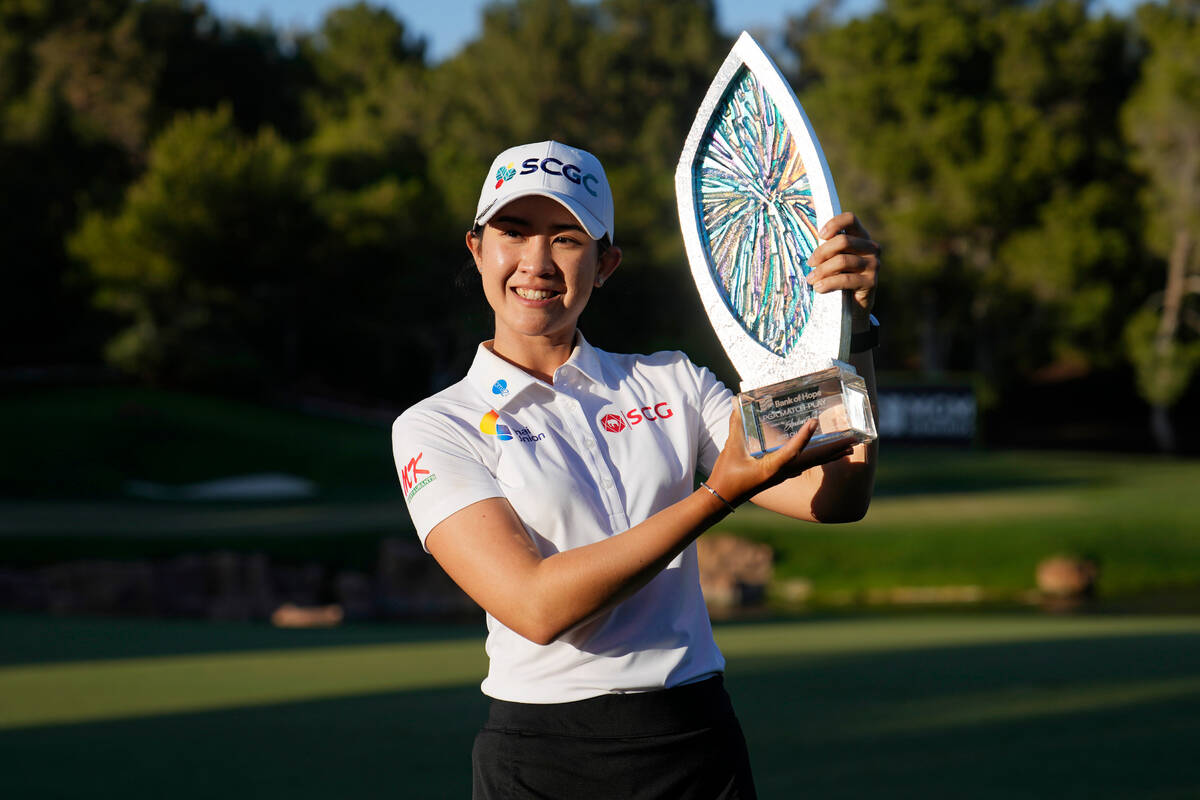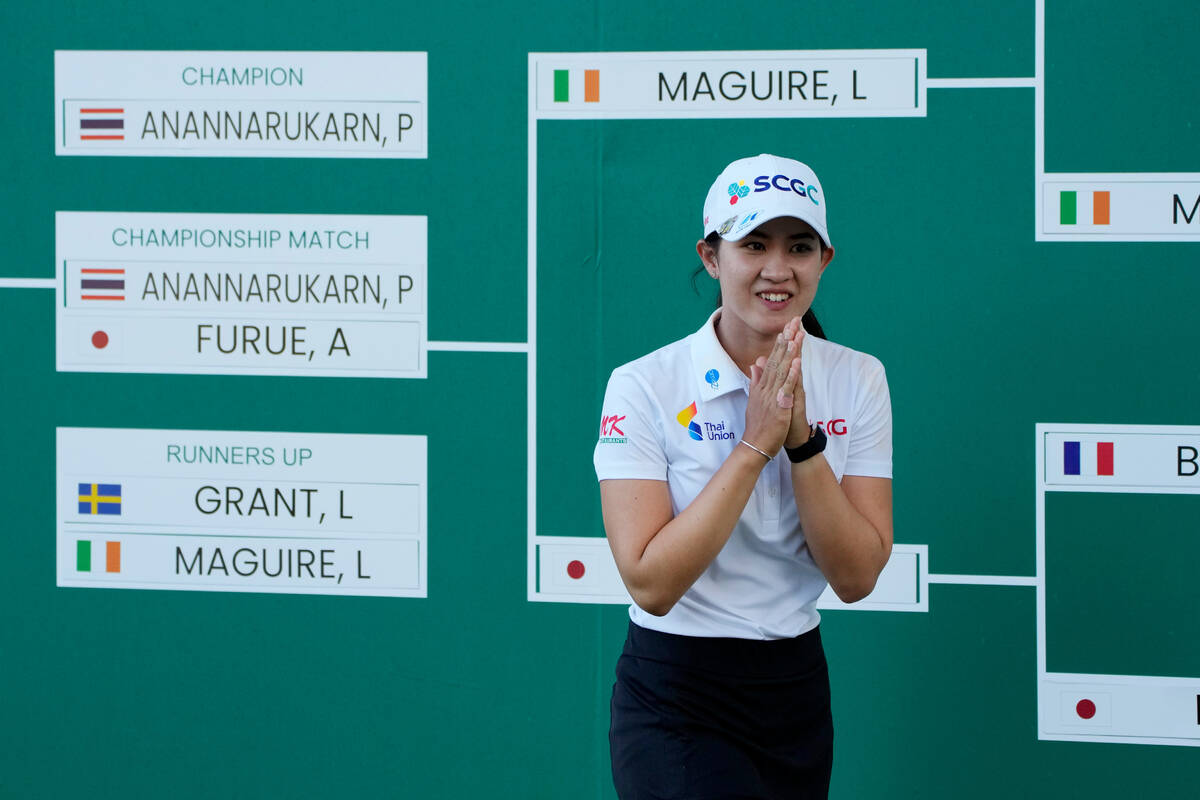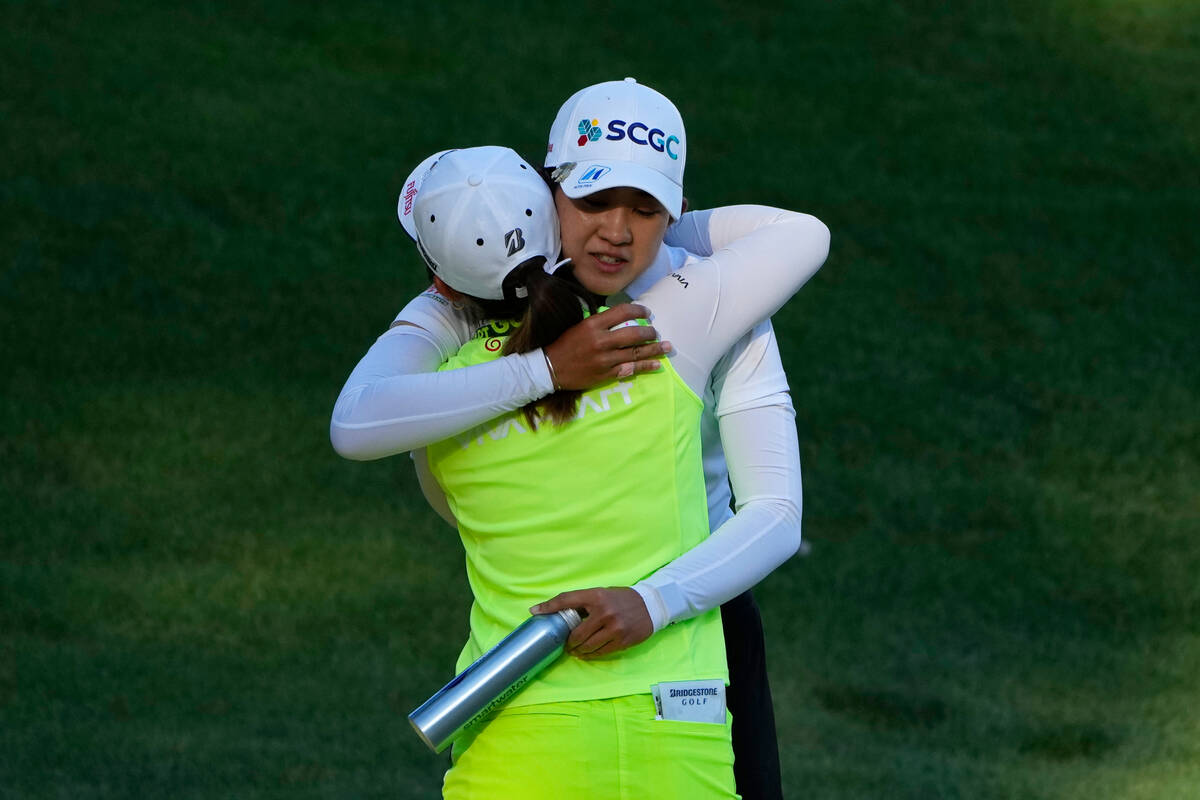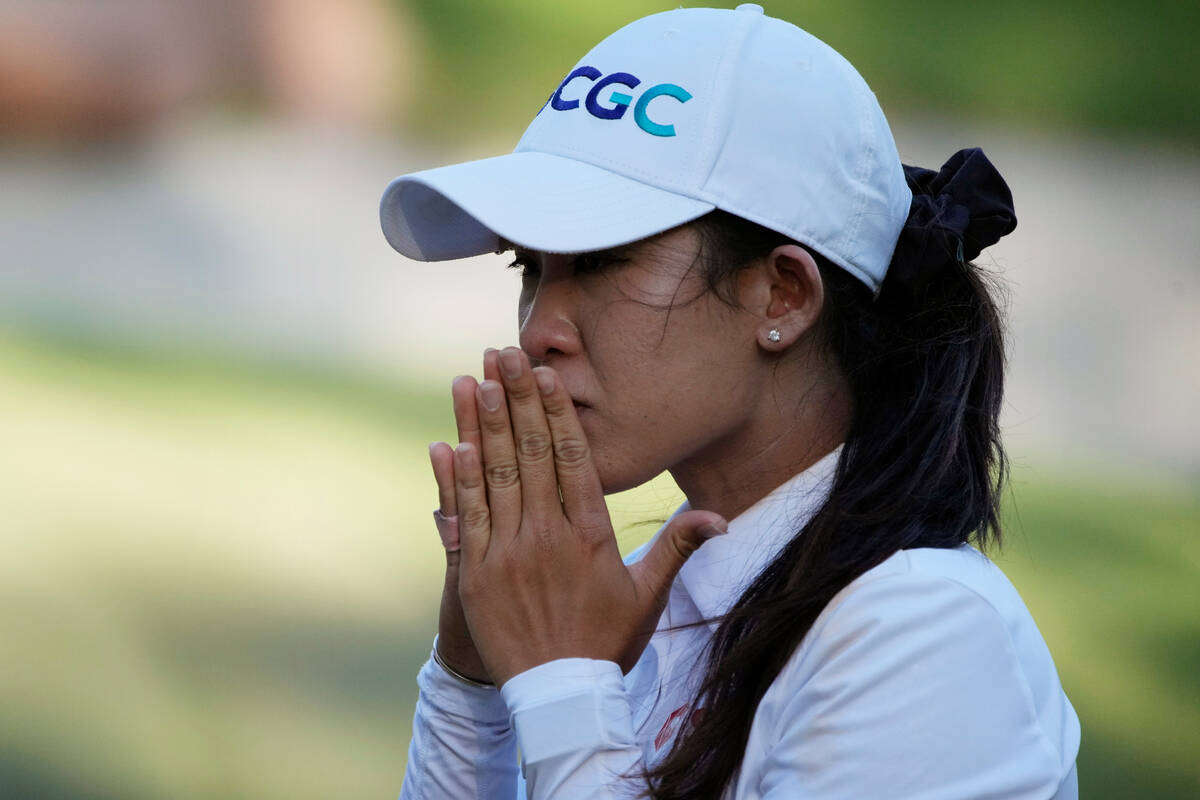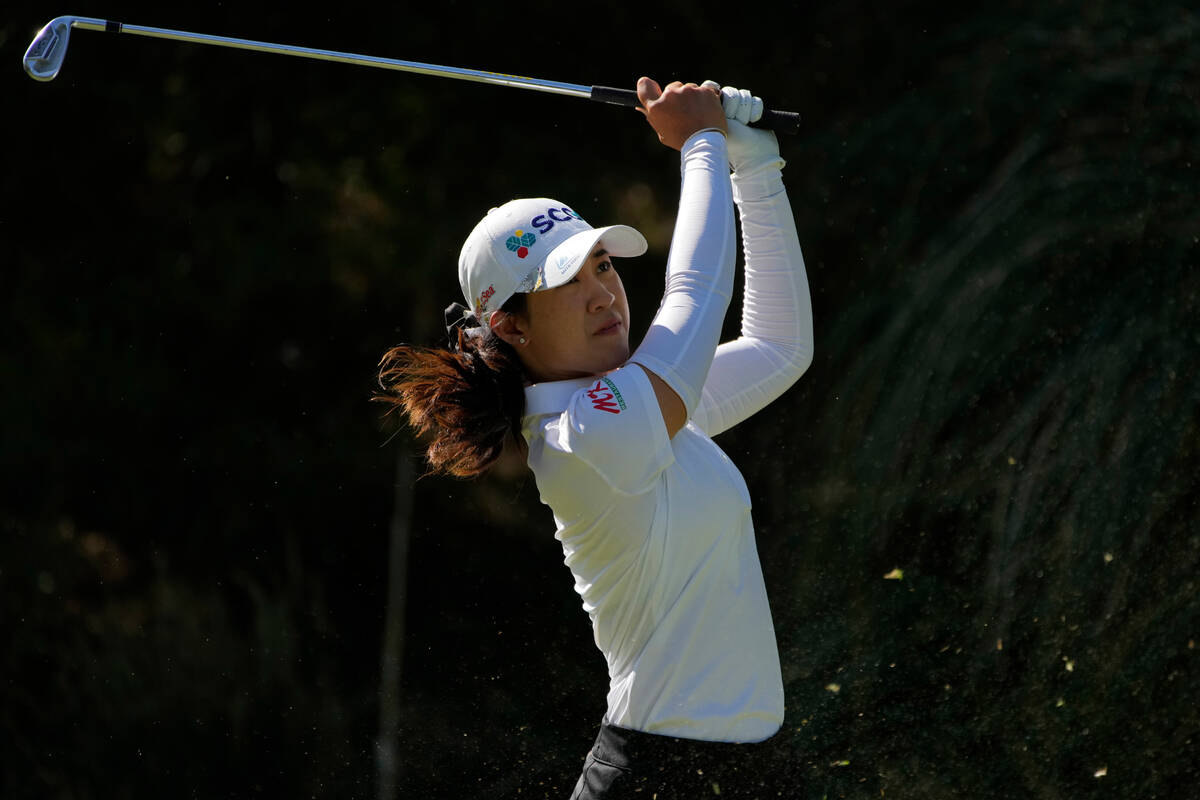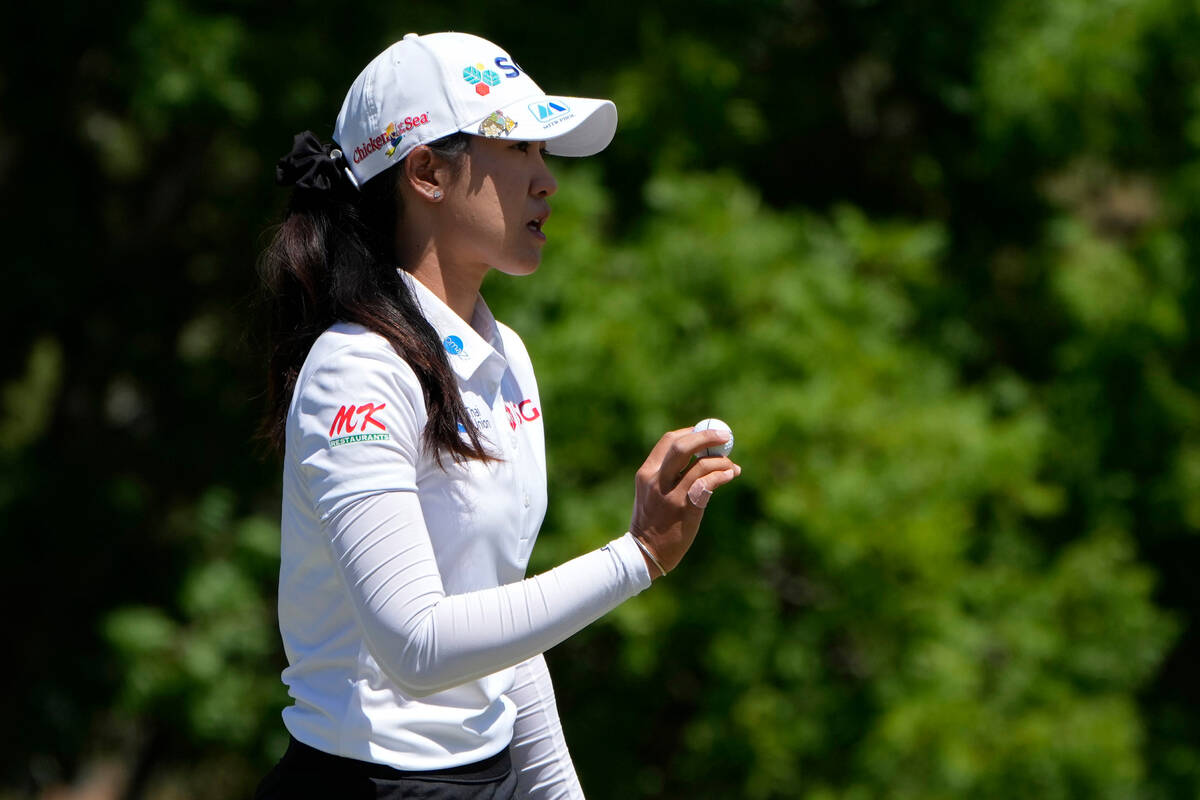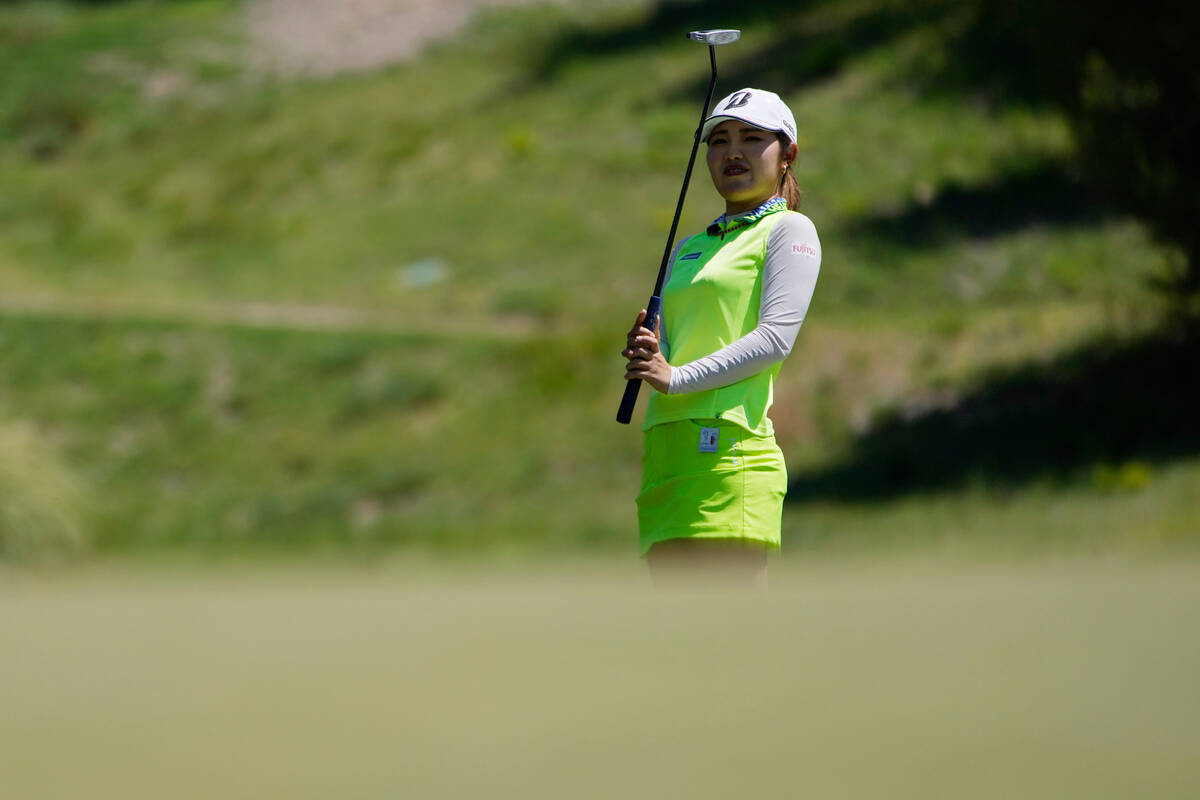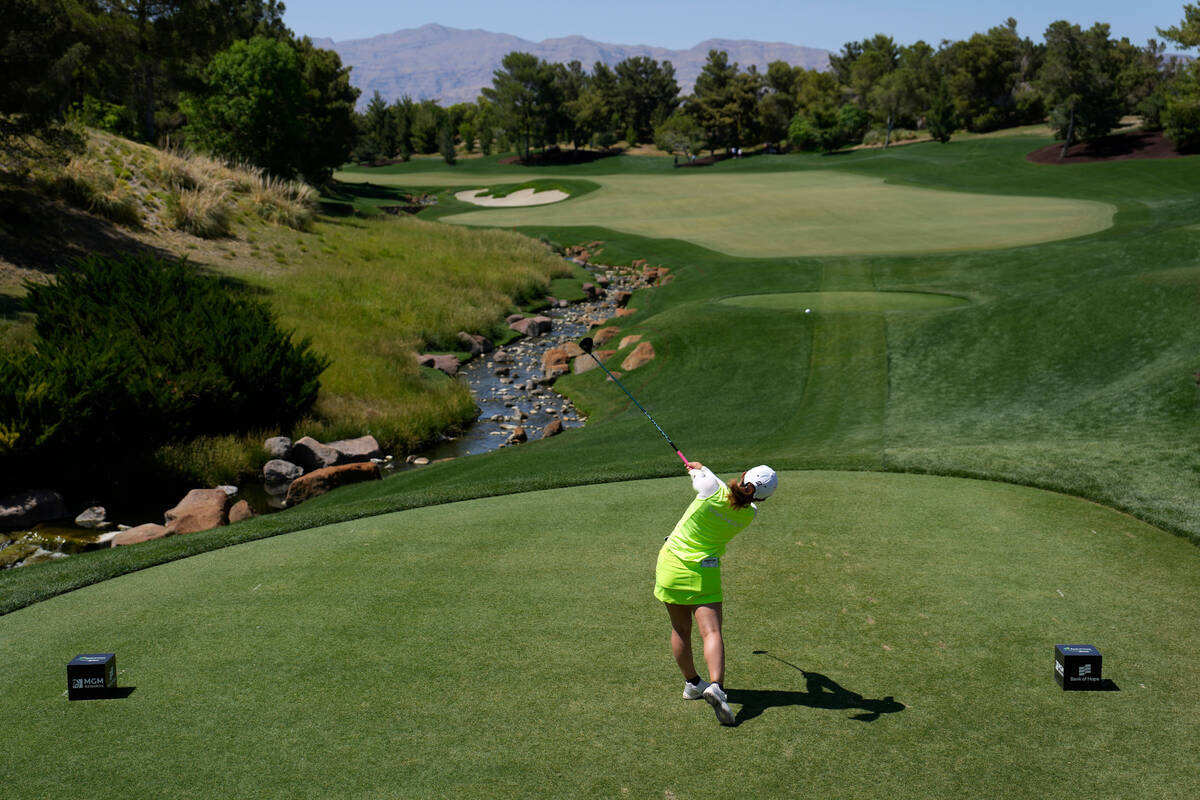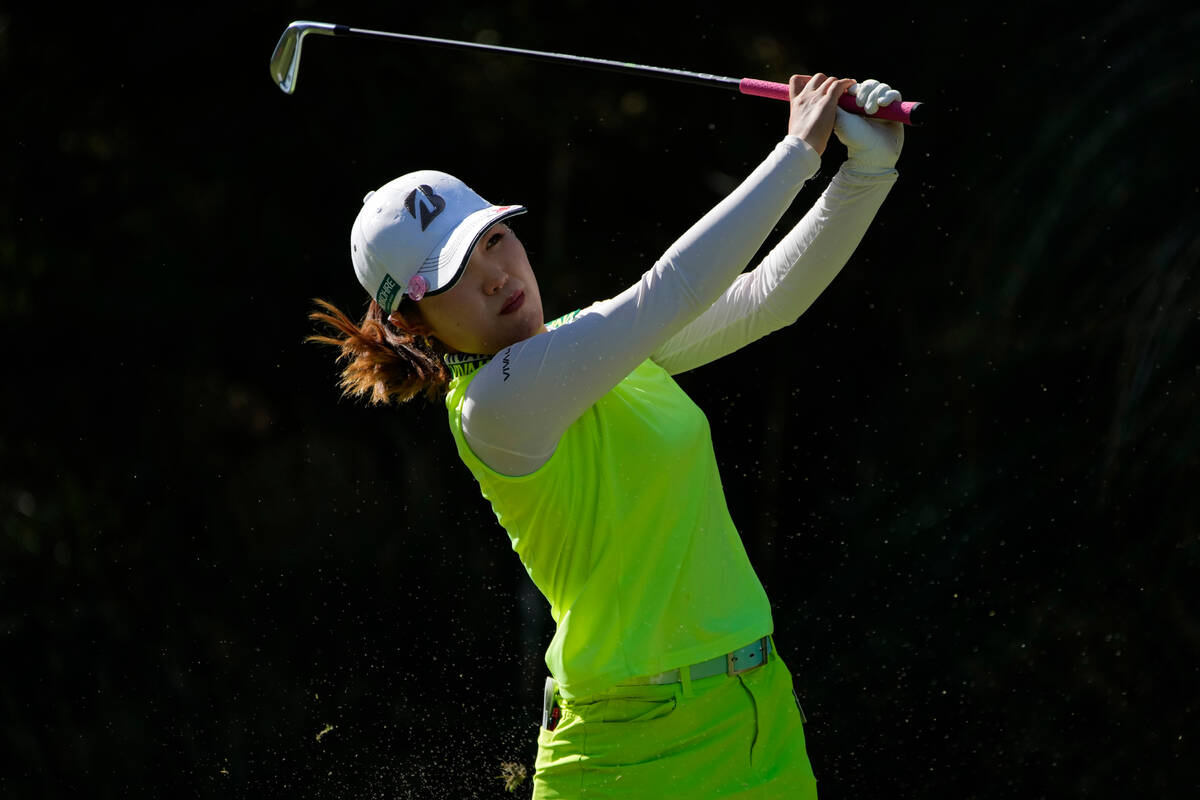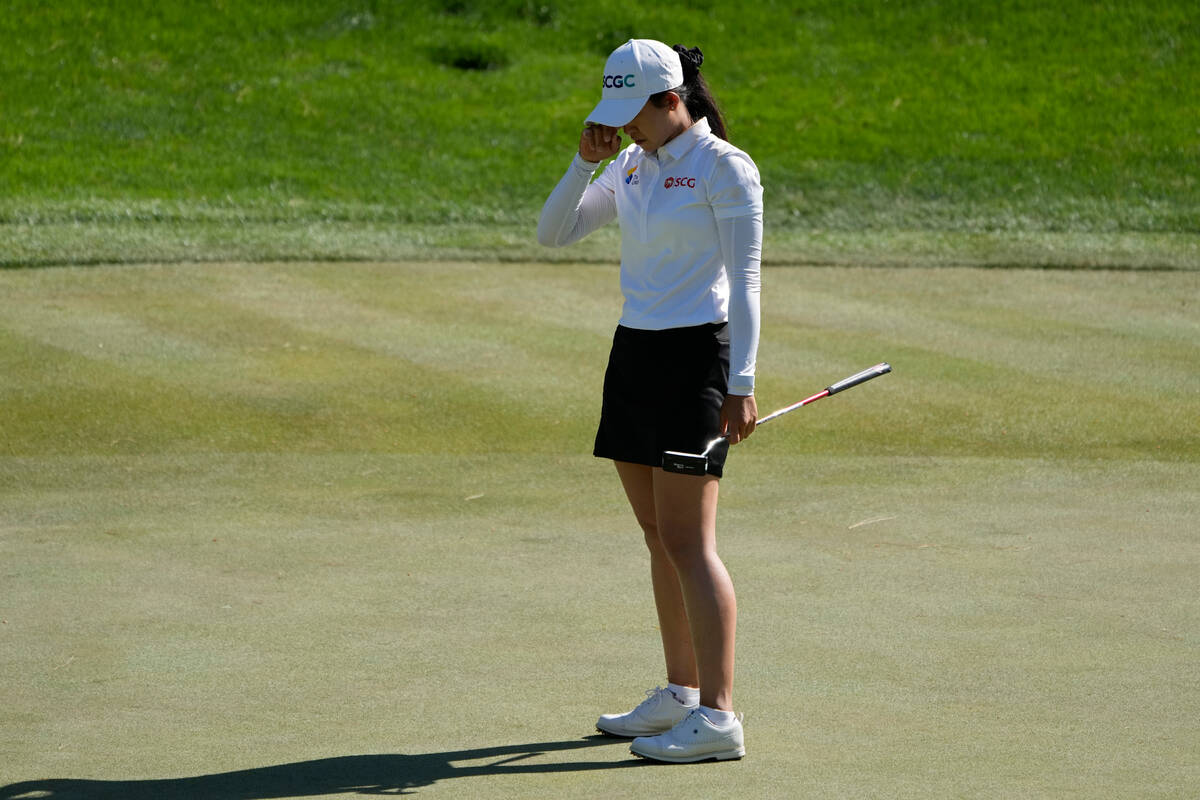 Pajaree Anannarukarn arrived in Las Vegas last Monday filled with self-doubt. Her golf game had issues, she said, and her results this season had given her no indication a win was in the future.
Five days, seven rounds and 117 holes at Shadow Creek changed everything for Anannarukarn, who won the Bank of Hope LPGA Match Play on Sunday with an impressive 3-and-1 victory over Ayaka Furue in the championship match.
Anannarukarn took control with two approach shots within 2 feet on the back nine for conceded birdies, allowing the 23-year-old to secure her second career title.
"No, unfortunately," she said when asked if she saw a win coming. "To be honest, I mean, I really believed that I can win, but there is a lot of things going on right now for me that I have to work on, and I think the good thing is I really stayed focused to my process and what I need to work on."
But Anannarukarn, whose best finishes this season were two ties for 18th, showed no visible weaknesses in her game this past week.
"I didn't expect it to show the results this fast," she said. "Did I expect to win? I think I'm just out here to play and like obviously to get a win, that's definitely a goal. But to see what I've been doing and what I've been playing, there are a lot of things I've been working on, and I'm not trying to get ahead of myself."
For Furue, it was a second consecutive year of disappointment, having lost in the final in 2022 Eun-Hee Ji. She had been untouchable by the rest of the field through her first six matches, never even seeing the 18th hole in any match.
"The conditions were really difficult for me, and the winds were really big and strong, and the green was really high, like speed," she said of the championship match. "So that's why I just had some trouble."
Anannarukarn showed considerable mettle in the championship match. After a spectacular performance in a morning semifinal win over Linn Grant, Anannarukarn's game wasn't as sharp in the afternoon. Same for Furue, who had toppled Leona Maguire in the morning.
Greens that continued to get harder, afternoon wind and some tough pin placements made birdies rare in the afternoon. Anannarukarn carded the only one either player made on the front nine on the par-5 seventh.
Things changed on the back, with Anannarukarn knocking her approach shots on Nos. 12 and 14 to inside 2 feet. At that point, the result seemed secure.
"You know, golf is golf, and not until 18 do you know if you're going to be a winner," she said. "So I just tried to stay focused."
Anannarukarn's victory comes with plenty of rewards beyond the trophy and $225,000 winner's check. Chief among them are entry into the U.S. Women's Open, allowing her to bypass a 36-hole qualifier next month, a return trip to the Tournament of Champions for the next two seasons, and the security of her playing privileges through 2025.
"I'm still having a lot of things that I want to improve on," she said. "Golf is never ending, so you have to always figure your game and figure out the courses, and every week it's always different."
For Anannarukarn, the week couldn't have turned out any better.
Greg Robertson covers golf for the Review-Journal. He can be reached at grobertson@reviewjournal.com.
LPGA Match Play
Championship
Pajaree Anannarukarn def. Ayaka Furue 3 and 1
Semifinals
Anannarukarn def. Linn Grant 3 and 1
Furue def. Leona Maguire 2 and 1