Jake Gyllenhaal shoots 'Road House' fight scenes during UFC 285
Updated March 4, 2023 - 10:59 pm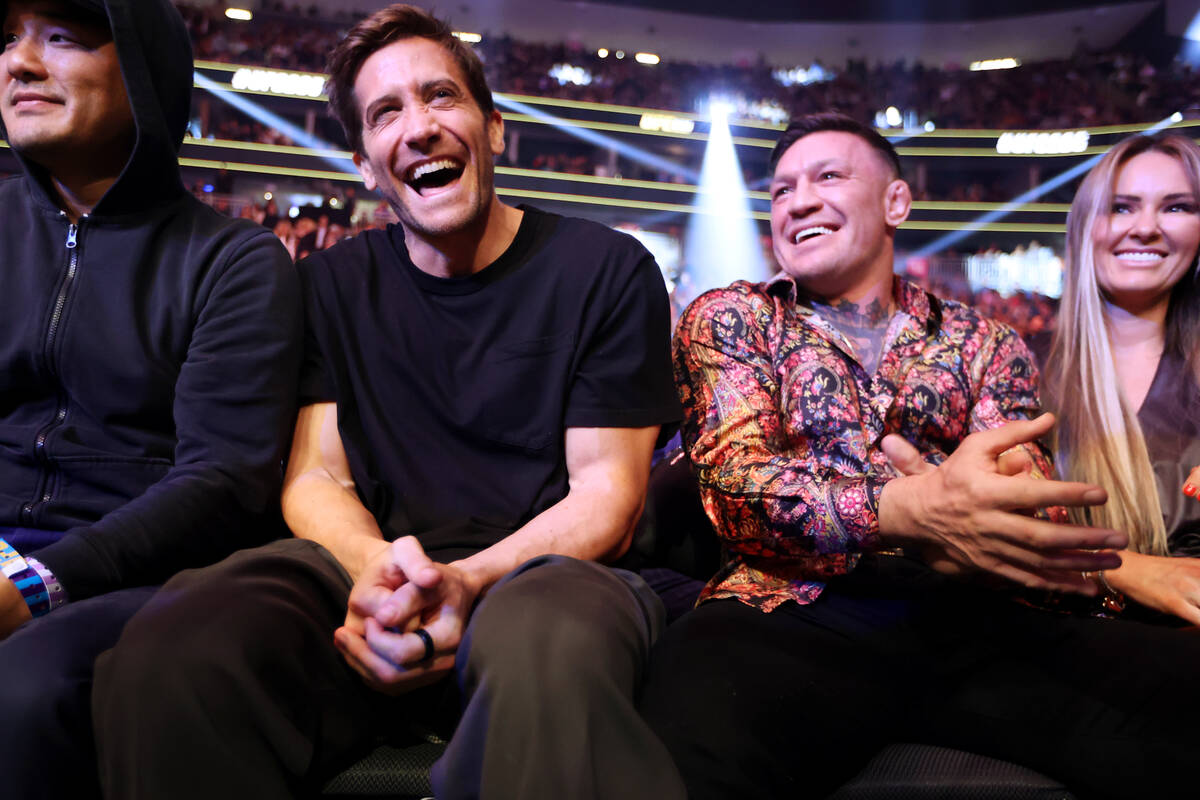 Hollywood star Jake Gyllenhaal captured the UFC middleweight title on Saturday night at T-Mobile Arena with a brutal knockout win.
His fictional victory over former UFC fighter-turned-actor Jay Hieron was part of an on-location shoot for the upcoming "reimagining" of the 1989 movie "Road House."
The film, which also features UFC star Conor McGregor, has been utilizing UFC 285 fight week events as sets for the last few days.
Gyllenhaal and Hieron shot weigh-in scenes in front of a big crowd Friday at MGM Grand after the ceremonial weigh-ins for the actual fight card. McGregor made an appearance to fire up the crowd.
Between fights on the UFC 285 preliminary card Saturday night, Gyllenhaal and Hieron entered the cage to shoot fight scenes for the movie.
Gyllenhaal then shot his walk to the cage just before the start of the main card when the T-Mobile Arena crowd had started to fill the seats.
UFC president Dana White said the deal came together because producer Joel Silver has a long-standing relationship with Ari Emanuel, the CEO of Endeavor, which owns the UFC.
"It went pretty smooth considering I don't like doing stuff like that," White said of the scenes that were filmed over the last few days.
White appeared on camera in the weigh-in scene.
UFC star Michael Chandler said Saturday that he went to the Dominican Republic to shoot scenes with Gyllenhaal earlier this year.
No release date has been announced for the film, which is set to be distributed via Amazon Prime Video.
Contact Adam Hill at ahill@reviewjournal.com. Follow @AdamHillLVRJ on Twitter.