F1 Las Vegas Grand Prix spectator zone construction set to begin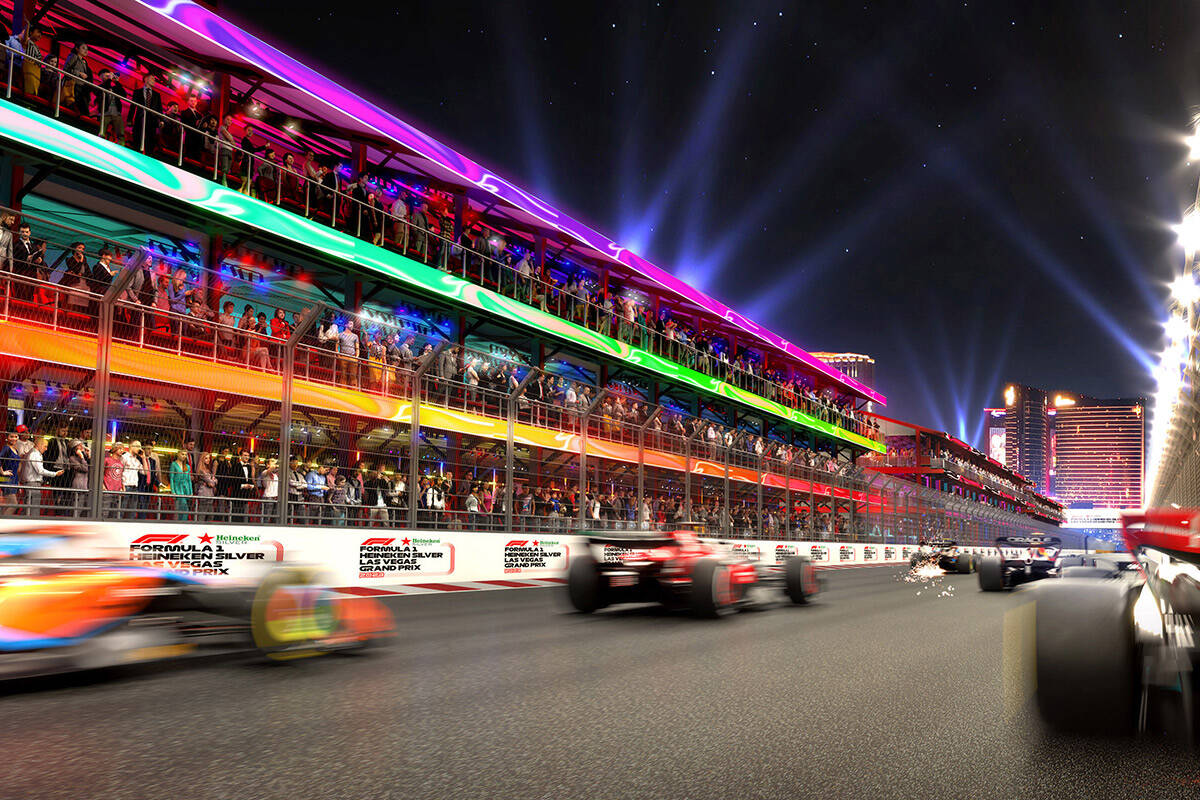 Construction on temporary structures for the Formula One Las Vegas Grand Prix is slated to begin next month.
Crews will begin to build out the grandstands and hospitality areas for the Las Vegas Grand Prix starting June 5, according to Vanessa Anthes, vice president of event operations for the Las Vegas Grand Prix.
"We will start out Koval construction for our temporary hospitality structures," Anthes said. "From that point our construction will continue to expand in our dedicated fans zones and the property where we're building our paddock building."
The North Koval Zone is first, starting June 5, with the south Koval zone beginning July 5. The East Harmon Zone build out will start Aug. 1, with the MSG Sphere Zone on Aug. 7 and the West Harmon Zone Sept. 5.
"It will be a continual process through the summer, until the big kickoff November 16," Anthes said.
The inaugural Las Vegas Grand Prix weekend is slated to occur Nov. 16-18 on a 3.8-mile track surrounding the Strip. The circuit includes Las Vegas Boulevard, Harmon and Sands avenues and Koval Lane.
Steve Hill, president and CEO of the Las Vegas Convention and Visitors Authority, said minor construction related road impacts are possible during load in and load out of the spectator zones, but those aren't expected to be major.
"It's minimal from a construction of these facilities standpoint," Hill said. "Most of that is on Harmon, Koval and around the Sphere and it will be, for the most part, on private property. It will be a little disruptive for the folks on the private property, but not really very much from a road impact standpoint."
The teardown of the temporary structures is slated to take almost two months, with the work slated to wrap up Jan. 15.
"They planned where to devote resources to do that based on what's needed on those sites," Hill said. "There's probably seven weeks in total to get all of the facilities back to where they were before the start of construction."
Contact Mick Akers at makers@reviewjournal.com or 702-387-2920. Follow @mickakers on Twitter.