Future NFL stars light up the Strip with custom suits, jewelry — PHOTOS
Updated April 29, 2022 - 9:16 am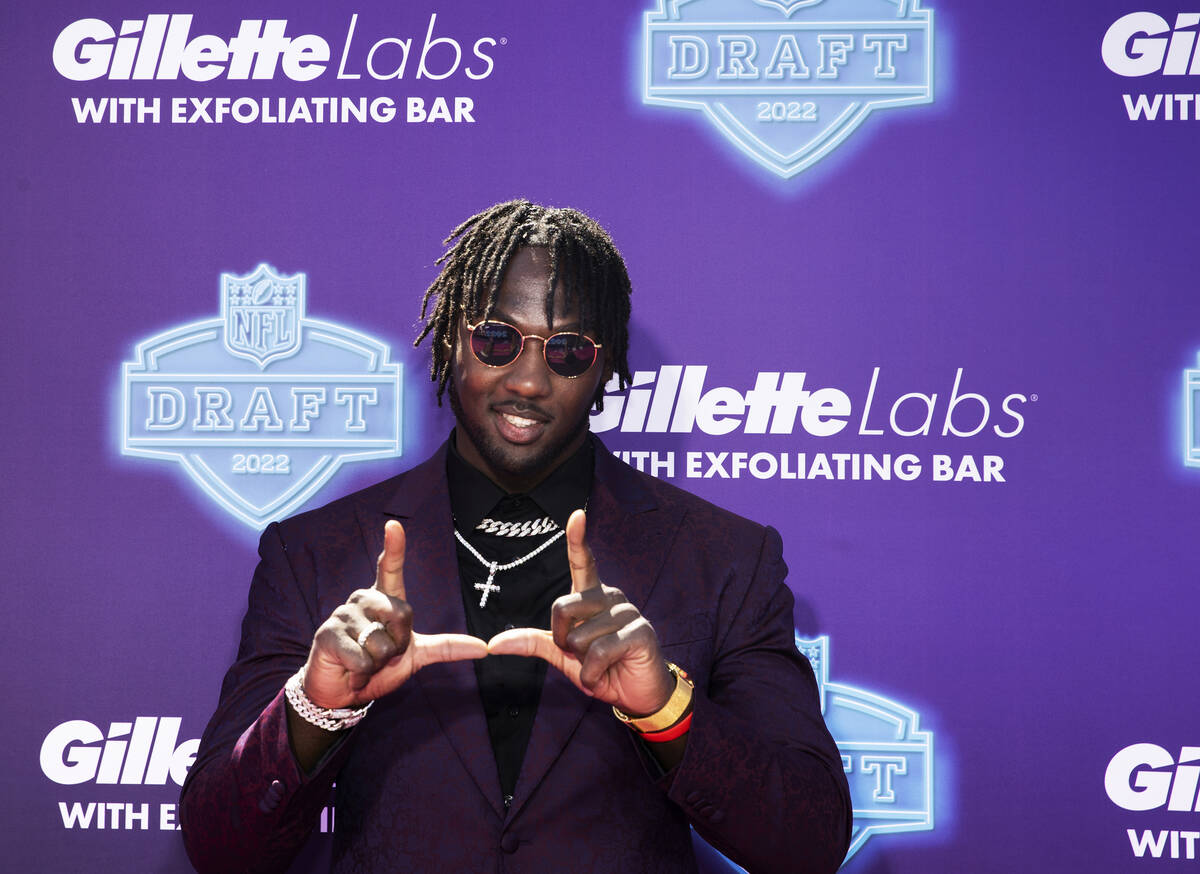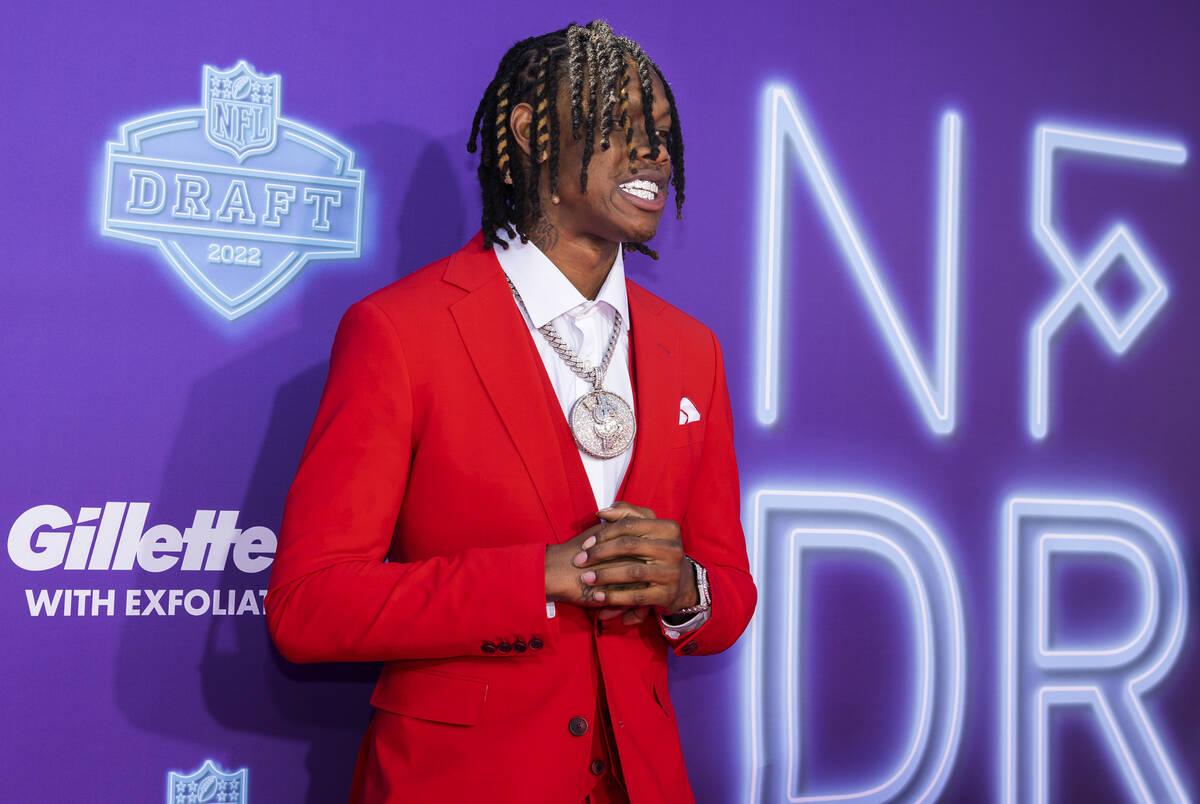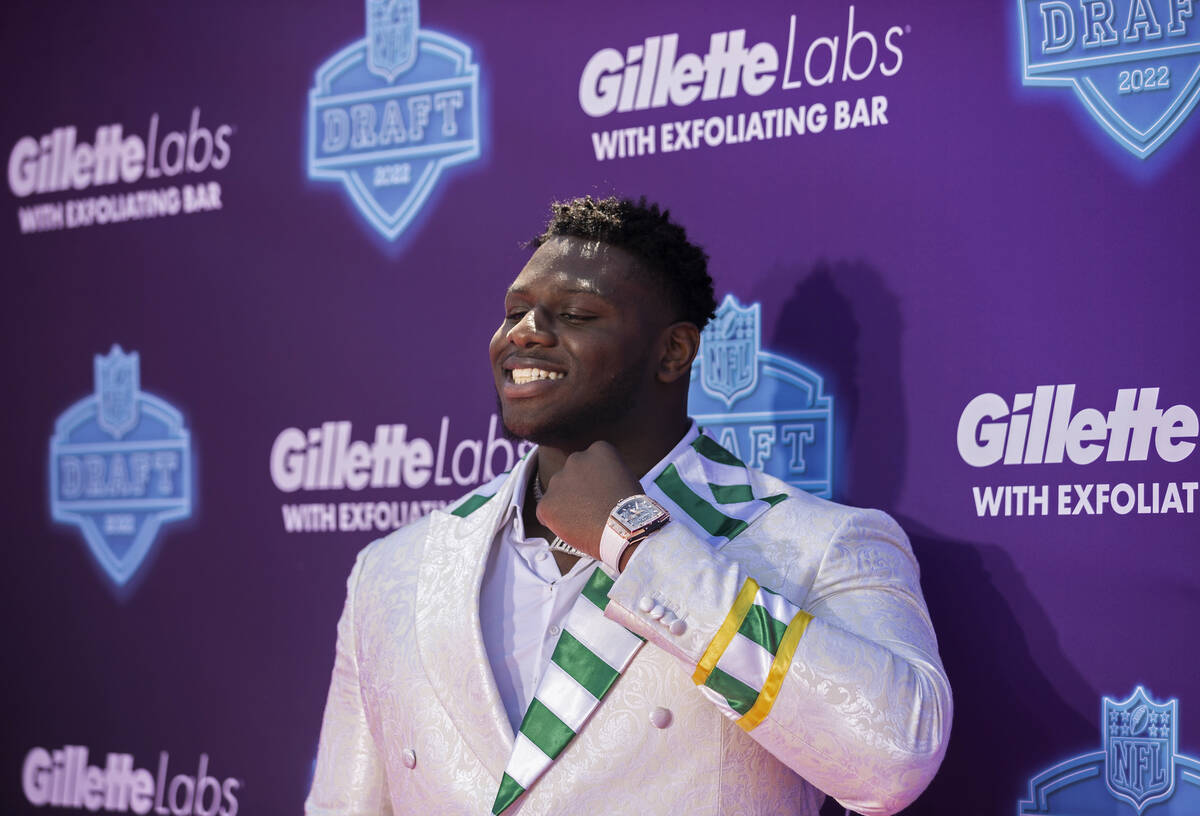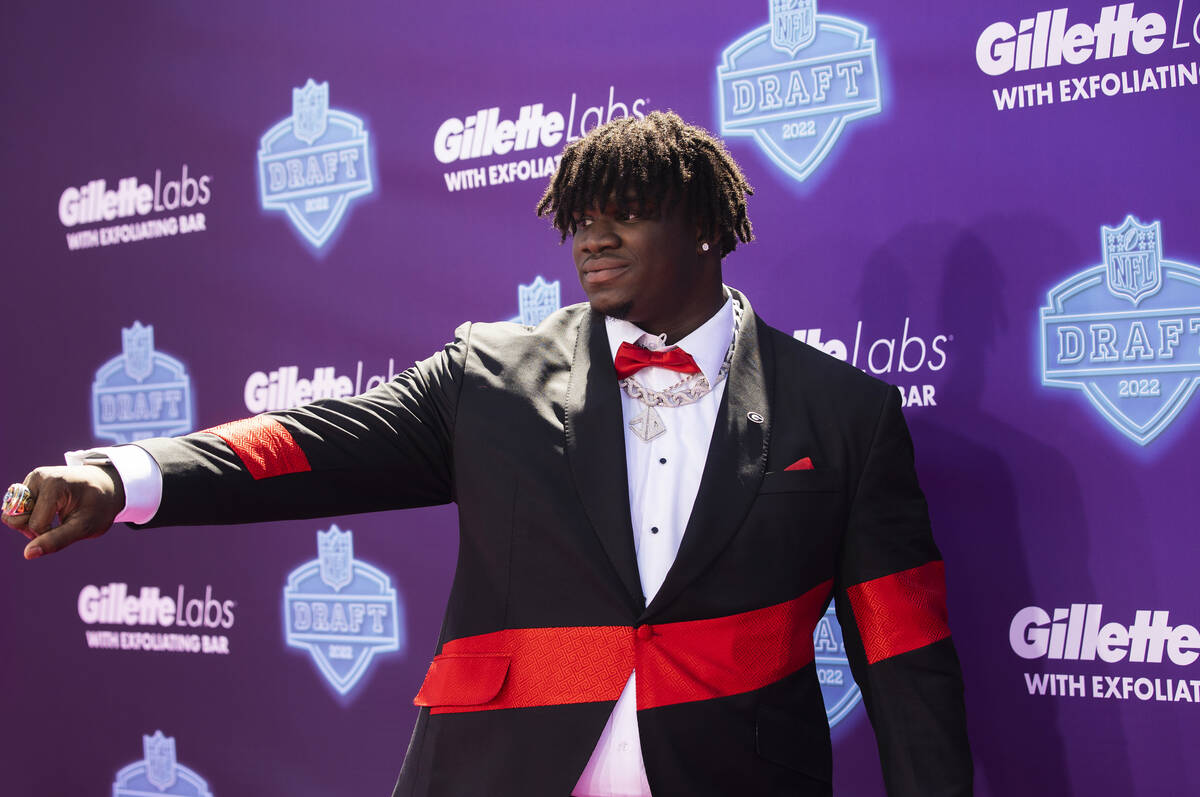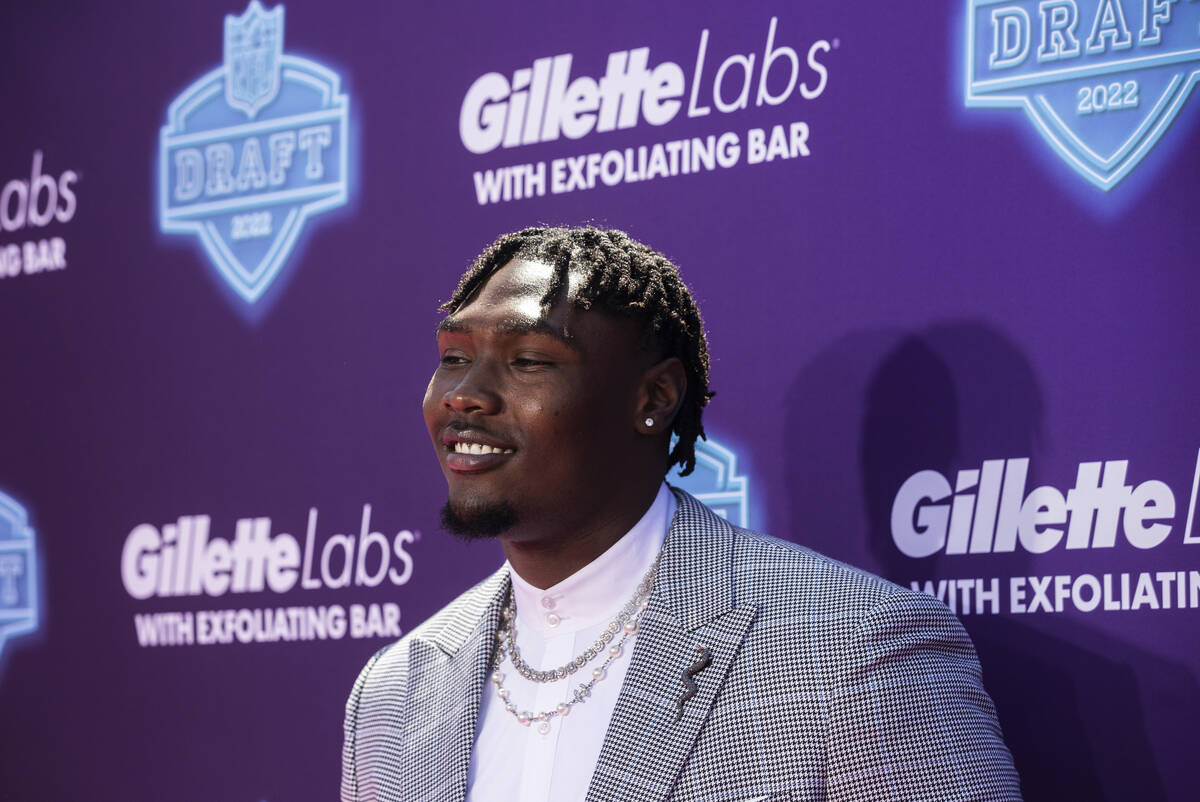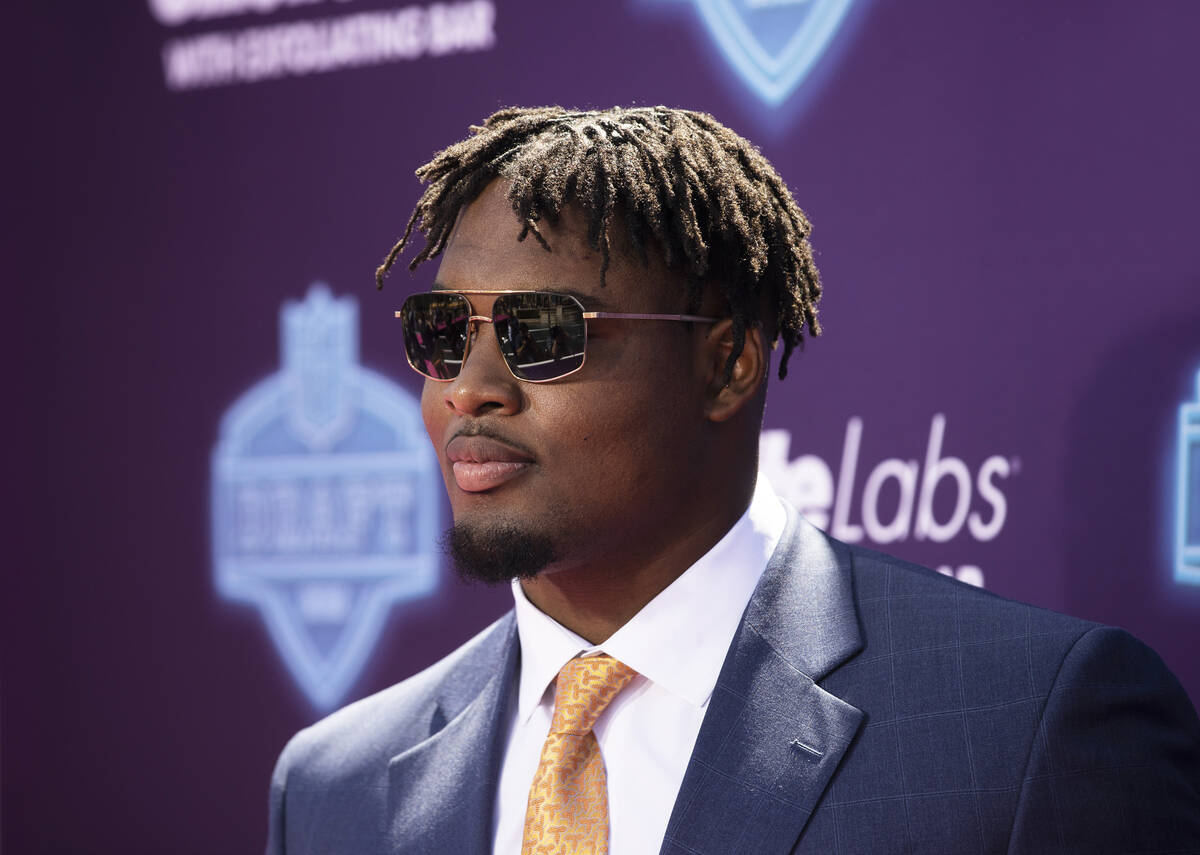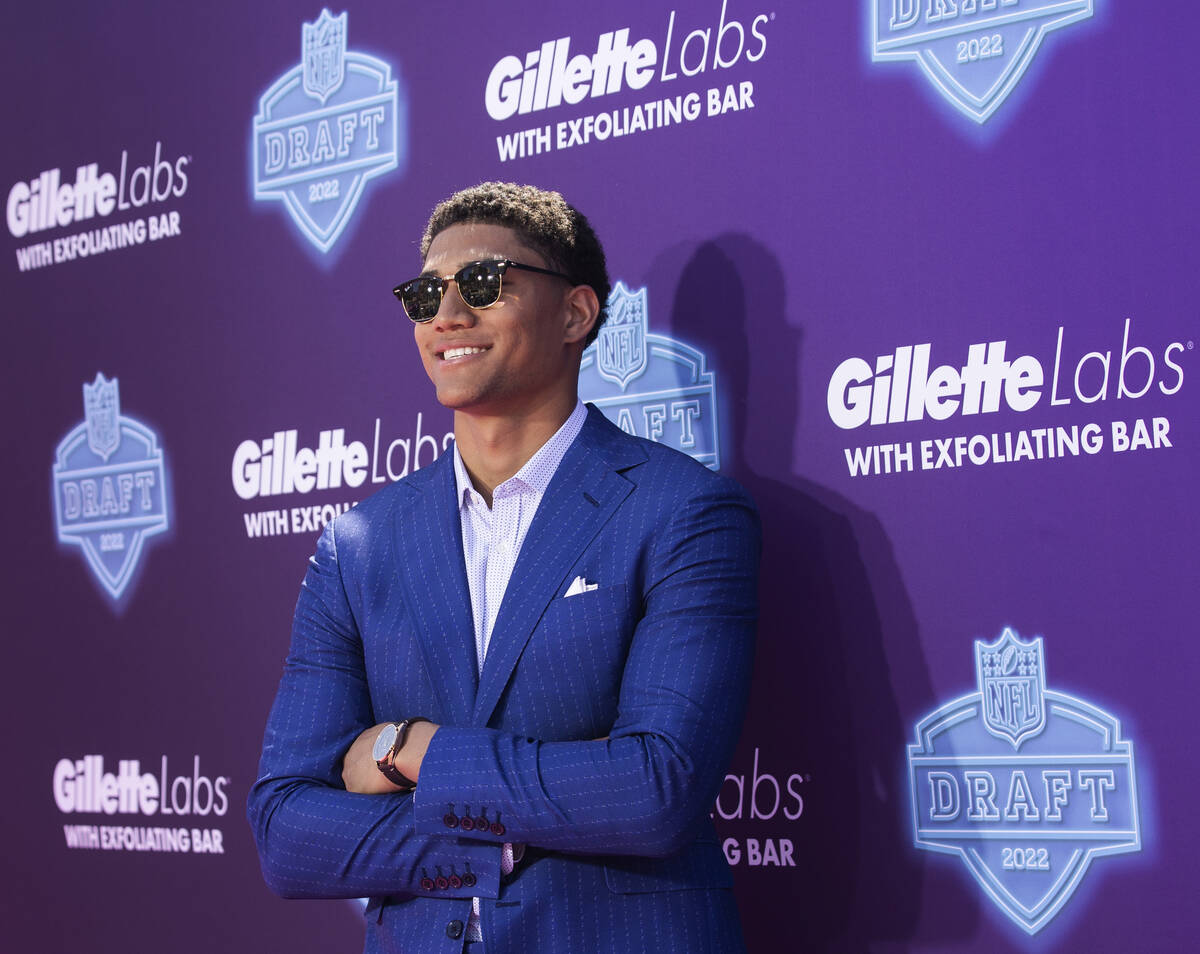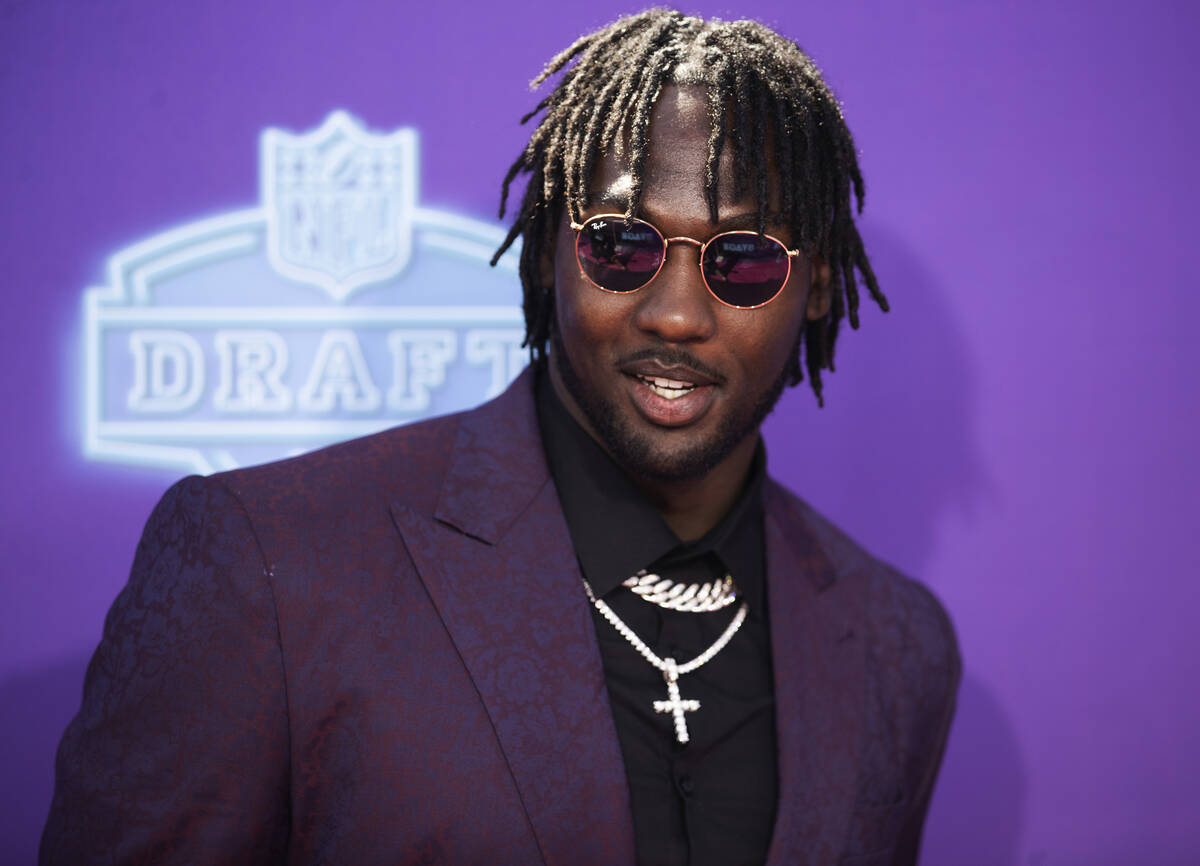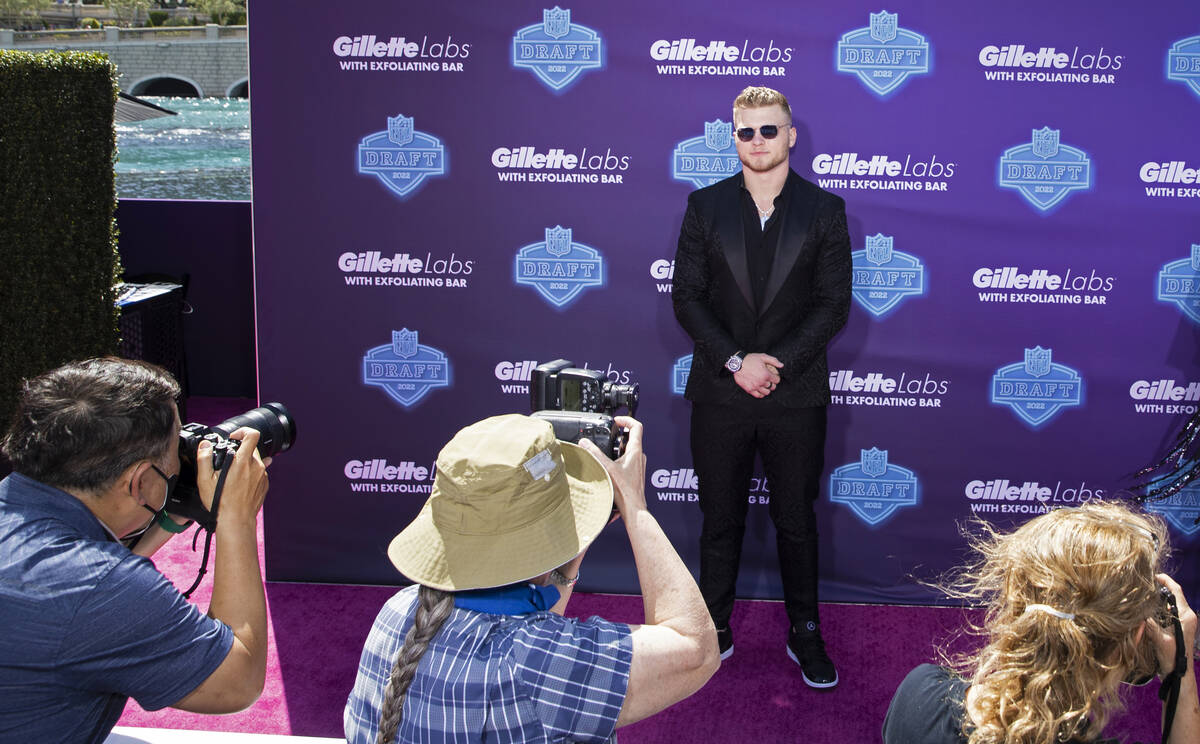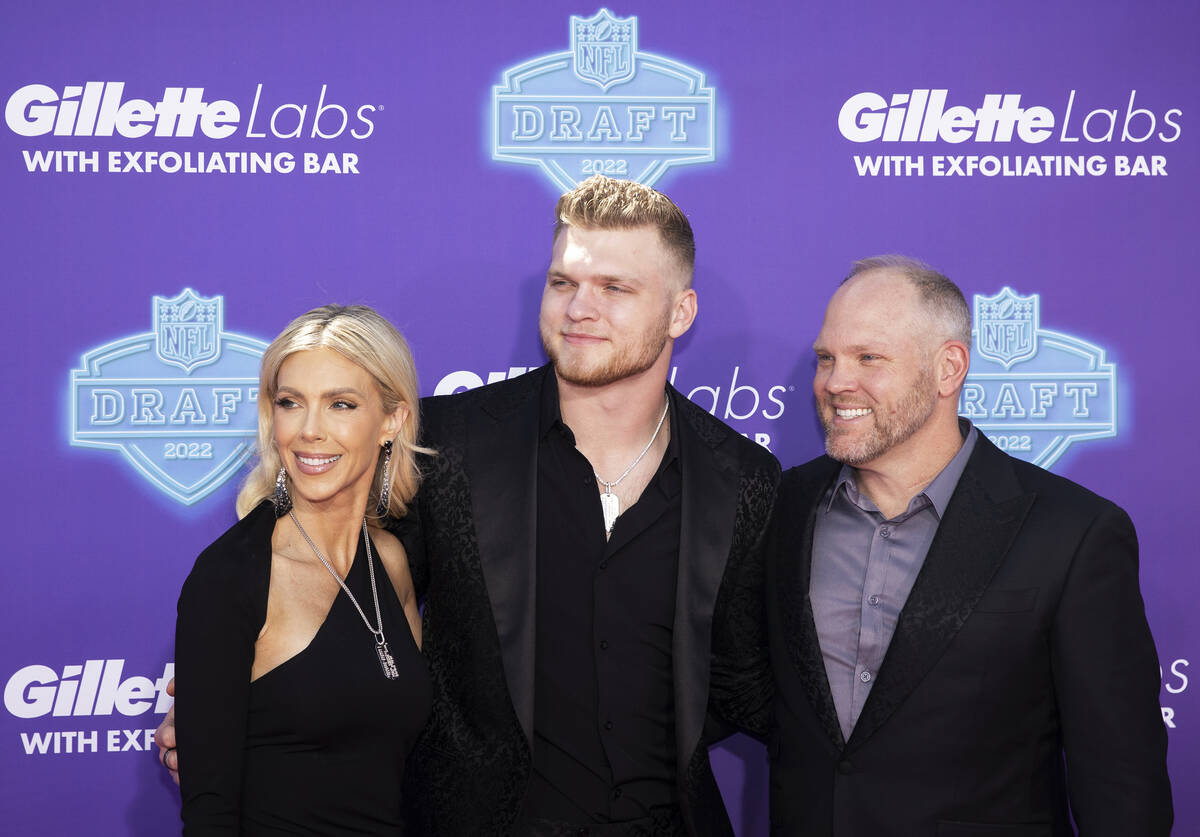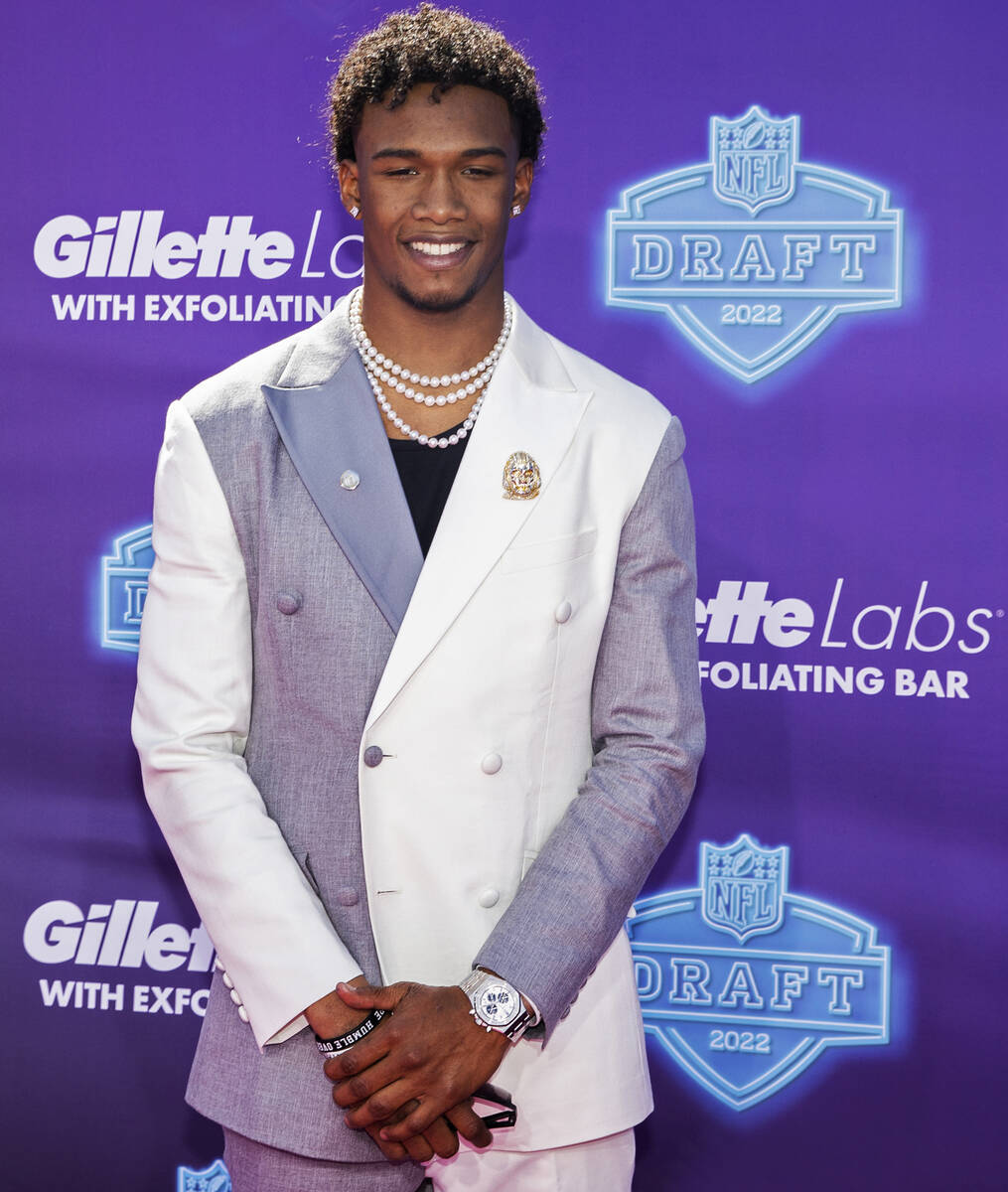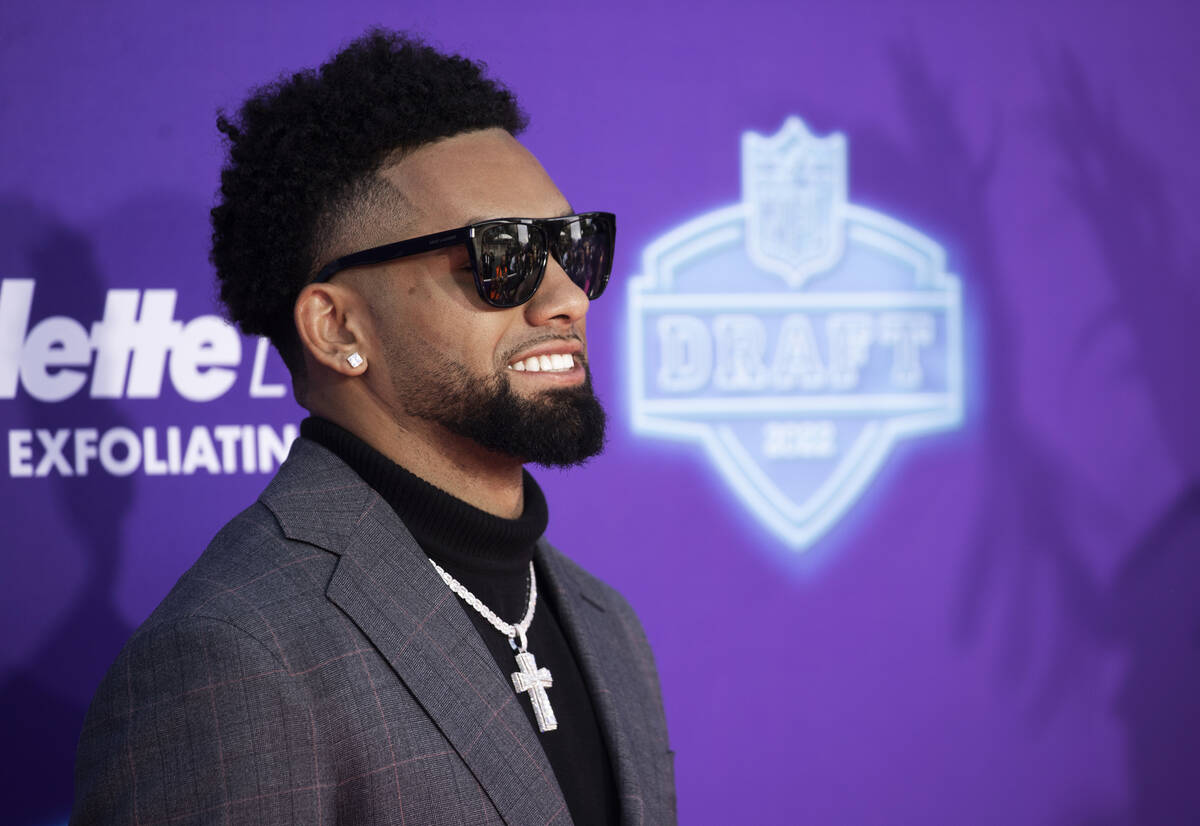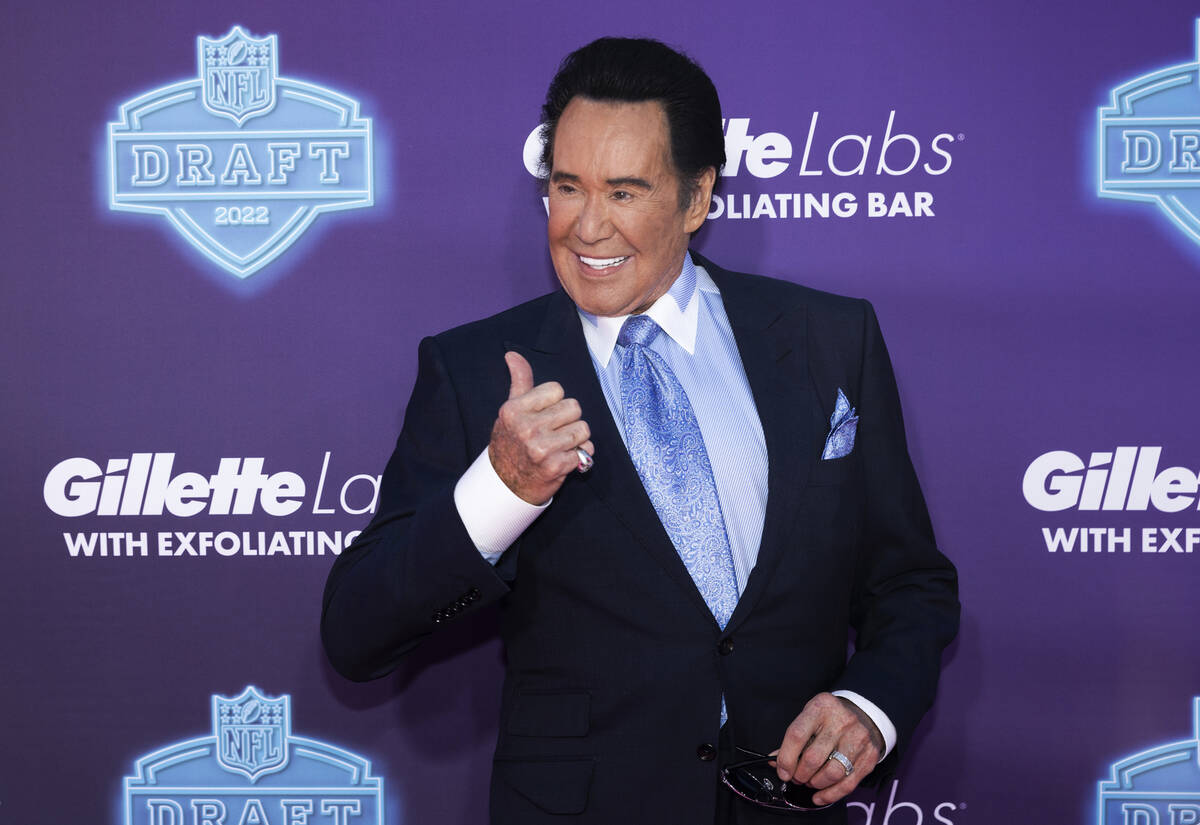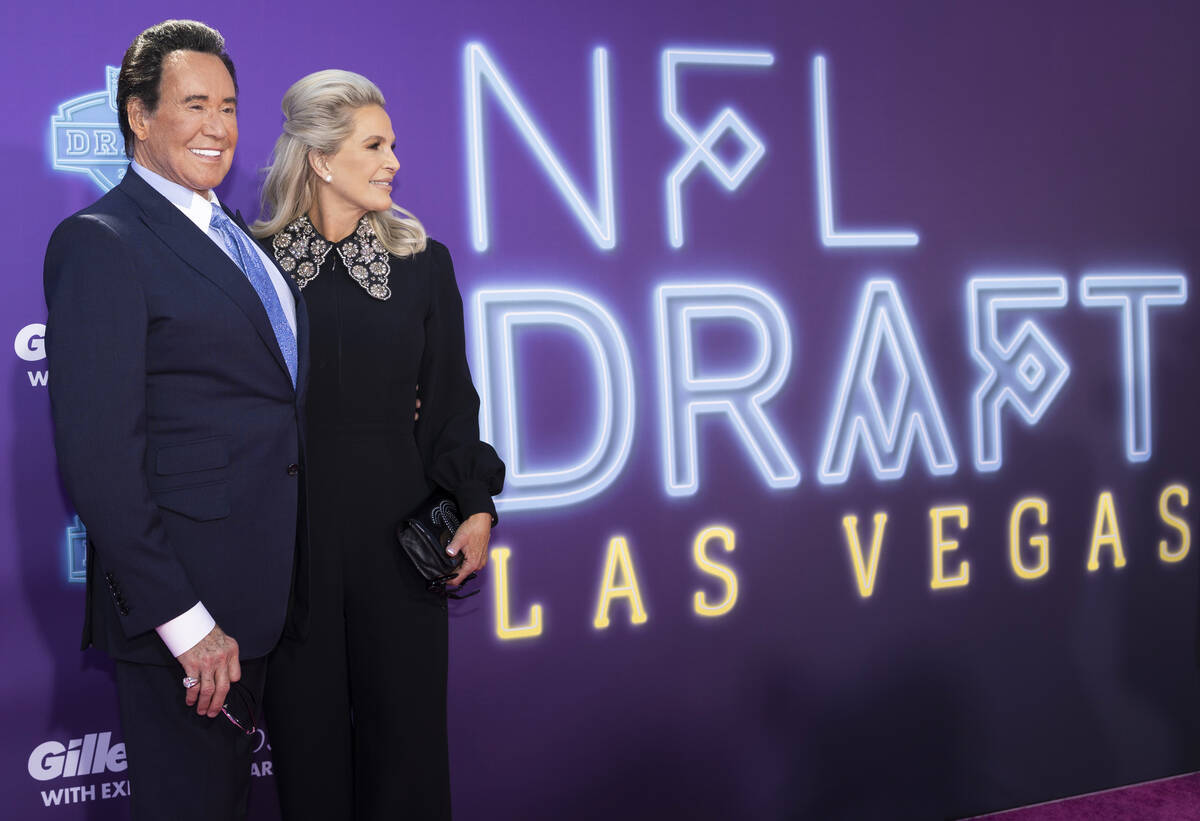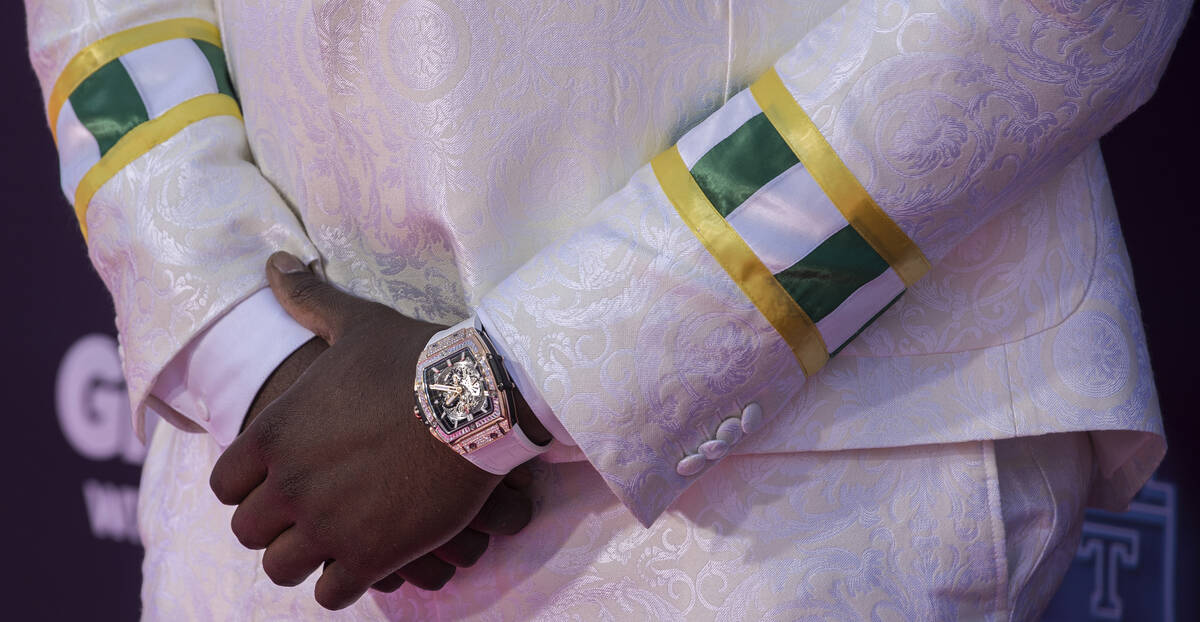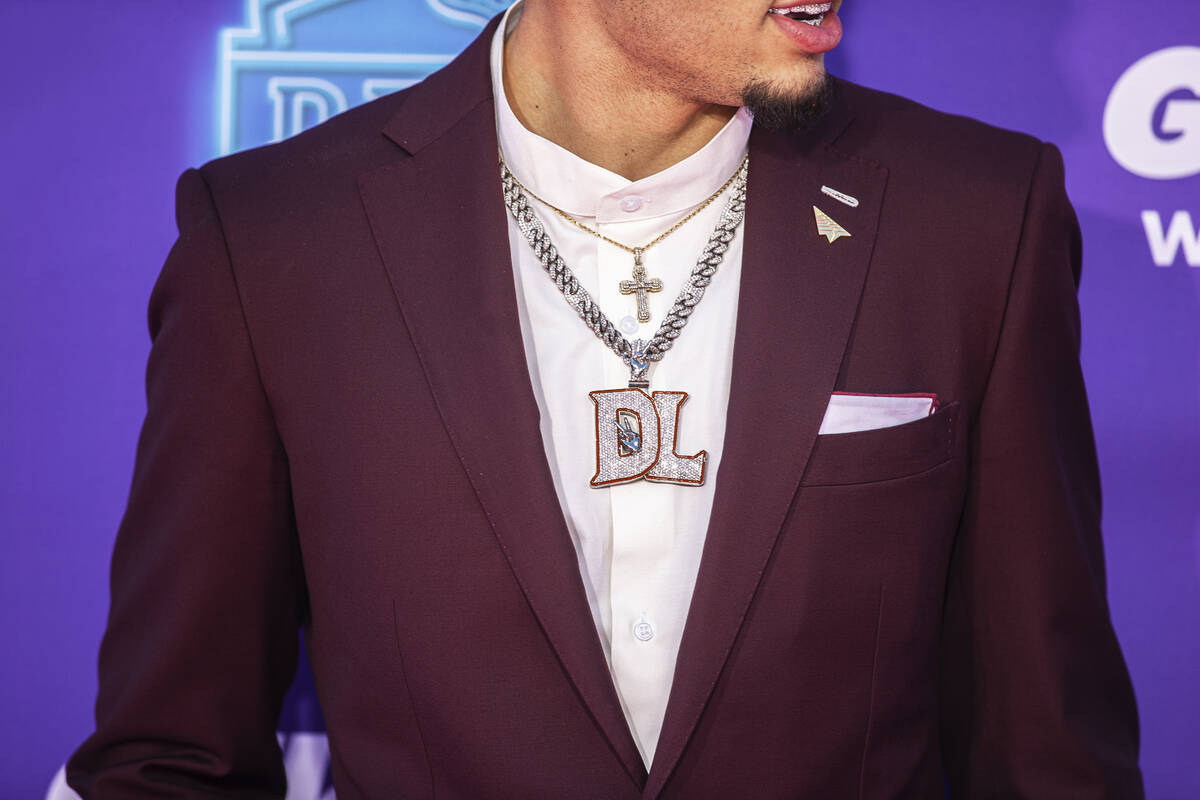 Diamonds. Fedoras. Custom suits with messages stitched in the lining.
The NFL draft is a time for future football stars to shine with their fashion choices.
In front perhaps the glitziest backdrop in NFL draft history — the Las Vegas Strip — the 2022 draftees did not disappoint, turning the "magenta" carpet on Lake Bellagio into the hottest runway in town.
Having the draft in Las Vegas probably amped up the fashion show.
You be the judge.
More photos: NFL draft Day 1: Strip comes alive with football fanatics