Investigation into controversial poker hand finds no wrongdoing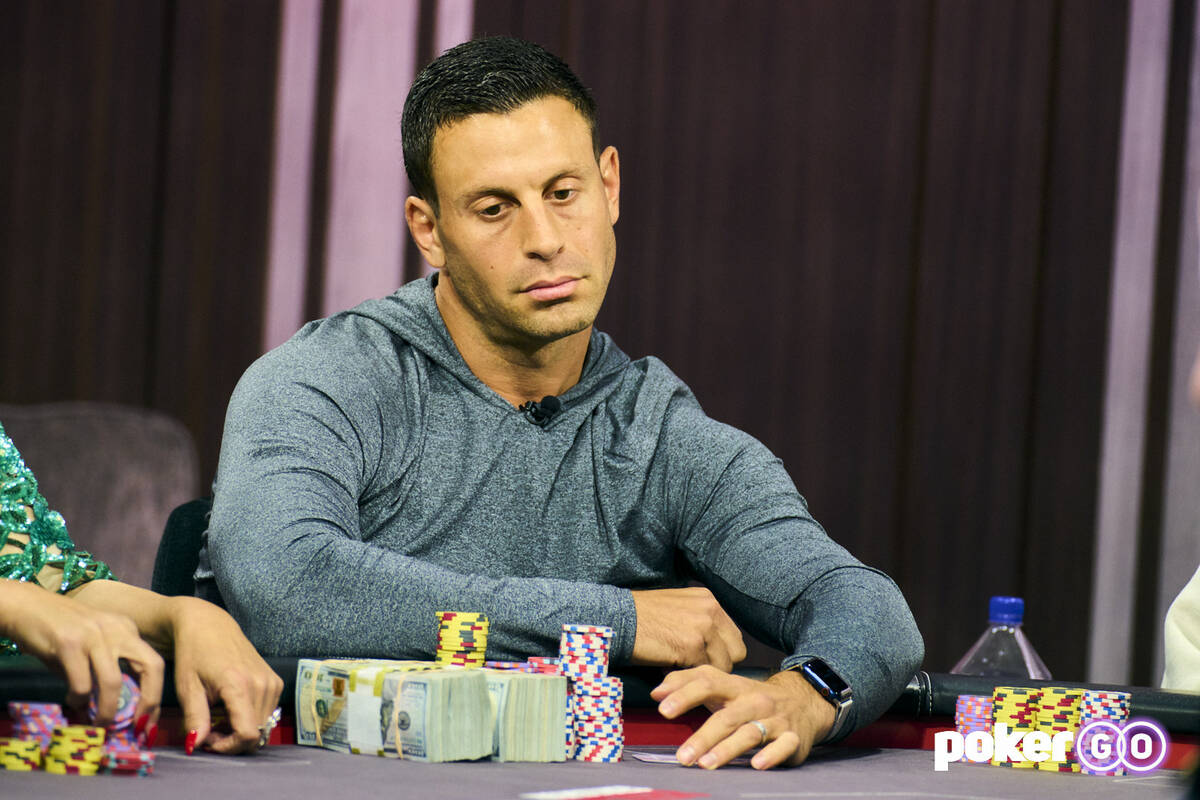 An investigation into the suspicious poker hand that sparked accusations of cheating and caused heated discussions across the internet has revealed no evidence of wrongdoing.
High Stakes Poker Productions, LLC, which owns and produces the "Hustler Casino Live" poker stream, announced the findings of the third-party investigation into the hand between Robbi Jade Lew and Garrett Adelstein in a statement Wednesday.
"The investigation we conducted was extremely thorough and we found no evidence of wrongdoing in the September 29 hand. We cannot say with 100 percent certainty that no wrongdoing happened, just that we found no evidence of it," said Nick Vertucci, co-owner of High Stakes Poker Productions. "We promised to conduct a thorough investigation and that we would release the findings publicly, no matter what is found. That is what we are doing today."
The controversial hand took place Sept. 29 at Hustler Casino in Gardena, California, during a high-stakes No-limit Hold'em cash game that was streamed on the "Hustler Casino Live" YouTube channel. Video clips of the hand quickly went viral on social media and sparked heated debates about everything from poker strategy to sexism.
Lew, a recreational player and newcomer to the high-stakes scene, tangled with Adelstein while holding the now-infamous combination: jack of clubs and 4 of hearts.
Adelstein held 7-8 of clubs and had a straight-flush draw when the flop showed 10-10-9 with two clubs. He bet $2,500, and Lew called despite not having any piece of the board.
On the turn, Adelstein led out for $10,000 when the 3 of hearts came, and Lew raised to $20,000 trying to win the pot with a pure bluff. But Adelstein fired back with an all-in bet, which should have forced Lew to fold since she held nothing but jack high.
Instead, Lew made the call for her remaining $109,000 and was ahead of Adelstein's drawing hand. When Adelstein didn't improve after the players agreed to deal the river card twice, Lew won a pot worth $269,000.
Adelstein, a highly regarded cash-game pro in the Los Angeles area, released a statement on Twitter afterward accusing Lew of cheating in the hand.
Since then, nearly every notable professional poker player commented on the hand in some fashion on social media. The overwhelming majority believe Lew's call was incorrect based on mathematics and game theory. Many of Lew's supporters called the criticism of her unconventional play and evidence-free allegations of cheating sexist.
Adelstein later posted a series of allegations on the TwoPlusTwo poker forum claiming Lew was part of a cheating ring and that she was staked by another player in the game without informing the rest of the table or the show's producers.
1/2: I was heartened reading the details regarding several security measures HCL has implemented. Security vulnerabilities are THE existential threat facing the poker livestreams we all love, and thus these updates are a win for everyone in our industry. https://t.co/BSLw4MST3i

— Garrett Adelstein (@GmanPoker) December 14, 2022
That type of undisclosed financial arrangement is prohibited in "Hustler Casino Live" games, according to High Stakes Poker Productions. But there was no evidence Lew and the other player shared information about their hands or other players' hands.
Players who play on "Hustler Casino Live" are now required to sign a waiver agreeing not to have profit-sharing arrangements with other players in the game.
According to the findings of the investigation, "it's extremely unlikely that any card-reading device stored in a water bottle, jewelry or object on the table could have intercepted a card signal," which was one theory floated of how Lew could have cheated.
Also, the RFID technology used by "Hustler Casino Live" stream was determined to be secure, as was the Deckmate shuffling machine, according to report.
The investigation was conducted by Bulletproof, a cybersecurity firm specializing in the gaming industry; investigations firm The Solution Group; and Hustler Casino with law firm Sheppard, Mullin, Richter & Hampton.
Previously, High Stakes Poker Productions disclosed that it found video evidence that employee Bryan Sagbigsal stole $15,000 in chips from Lew's stack after play had concluded Sept. 29.
Sagbigsal was charged Nov. 22 with two counts of felony grand theft in Los Angeles County Superior Court.
"Our cybersecurity team found a number of areas we could improve — and we have followed that guidance to significantly improve the security of our stream," Vertucci said. "We are confident with the measures now in place that our stream is among the most secure in the industry. Players and fans of 'Hustler Casino Live' should be extremely confident that our games are safe and secure."
Contact David Schoen at dschoen@reviewjournal.com or 702-387-5203. Follow @DavidSchoenLVRJ on Twitter.