Derek Carr firm on deadline for contract to become guaranteed
Updated February 2, 2023 - 9:31 pm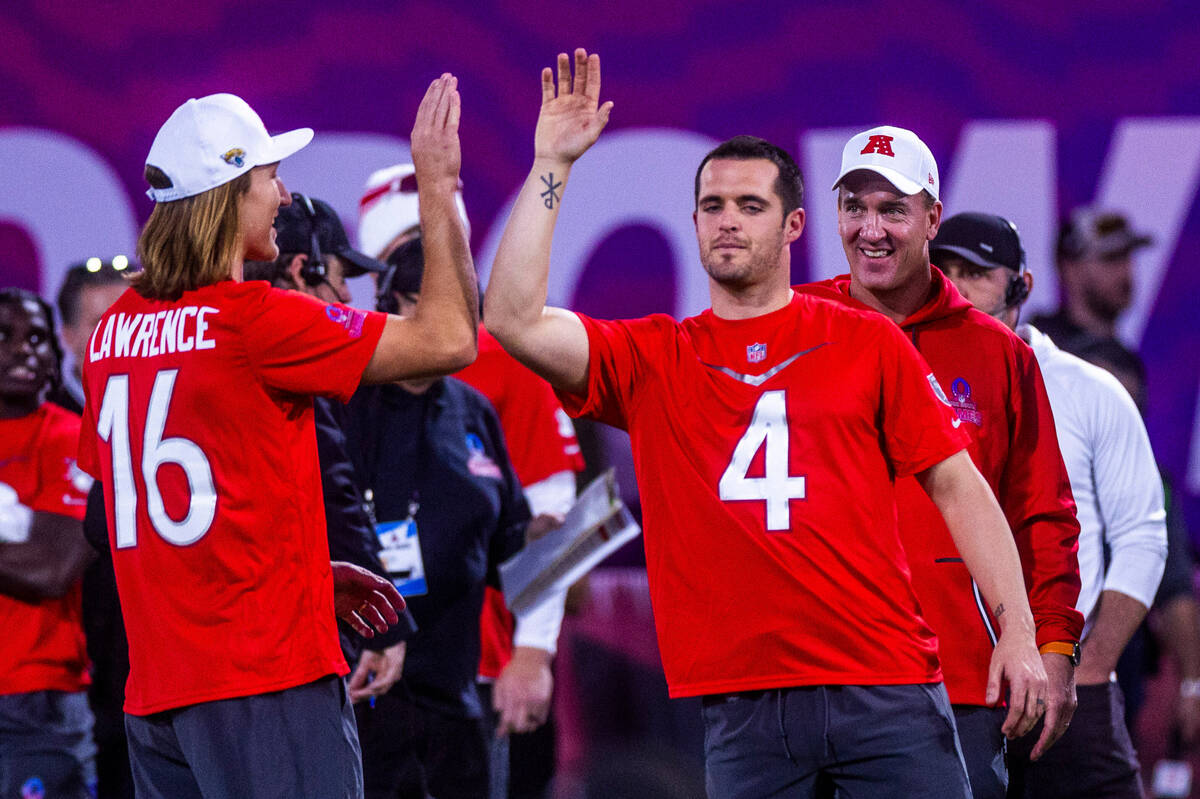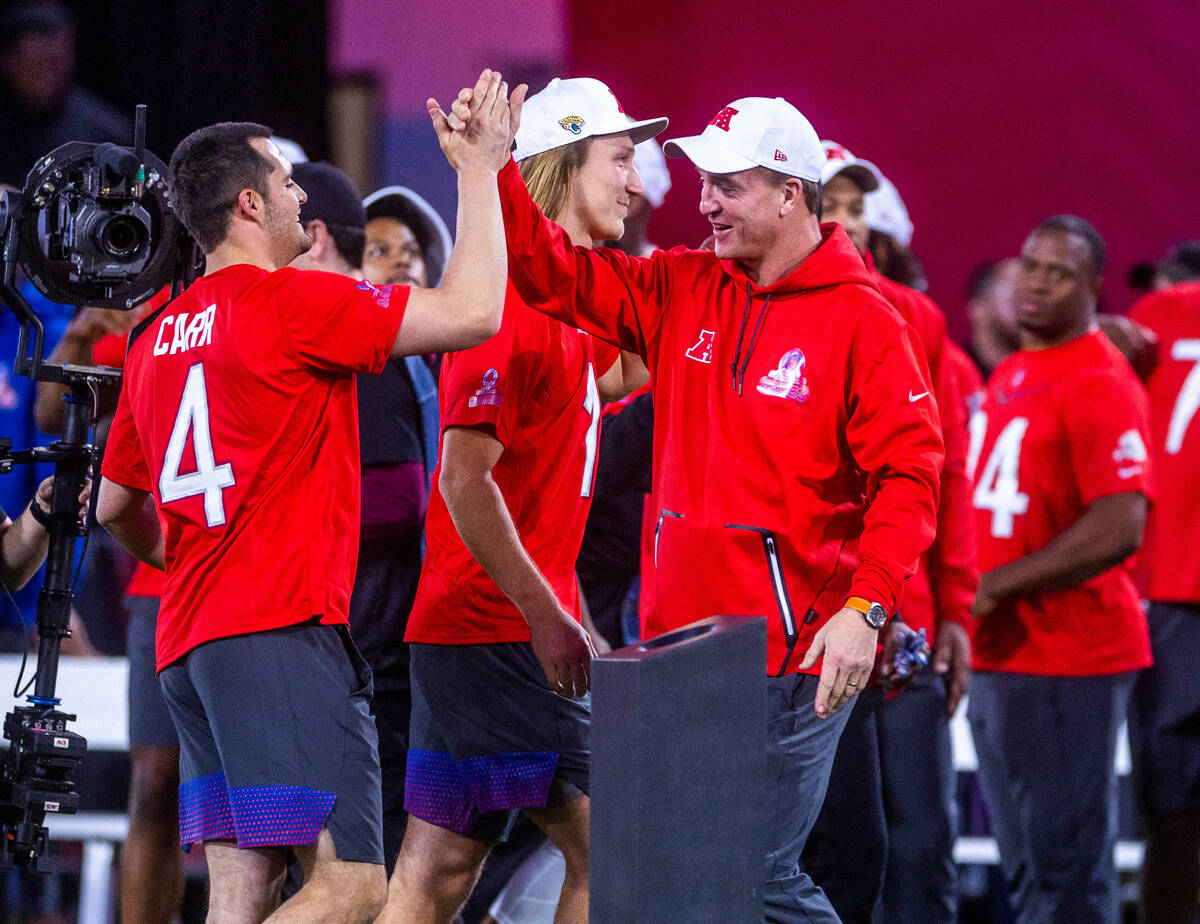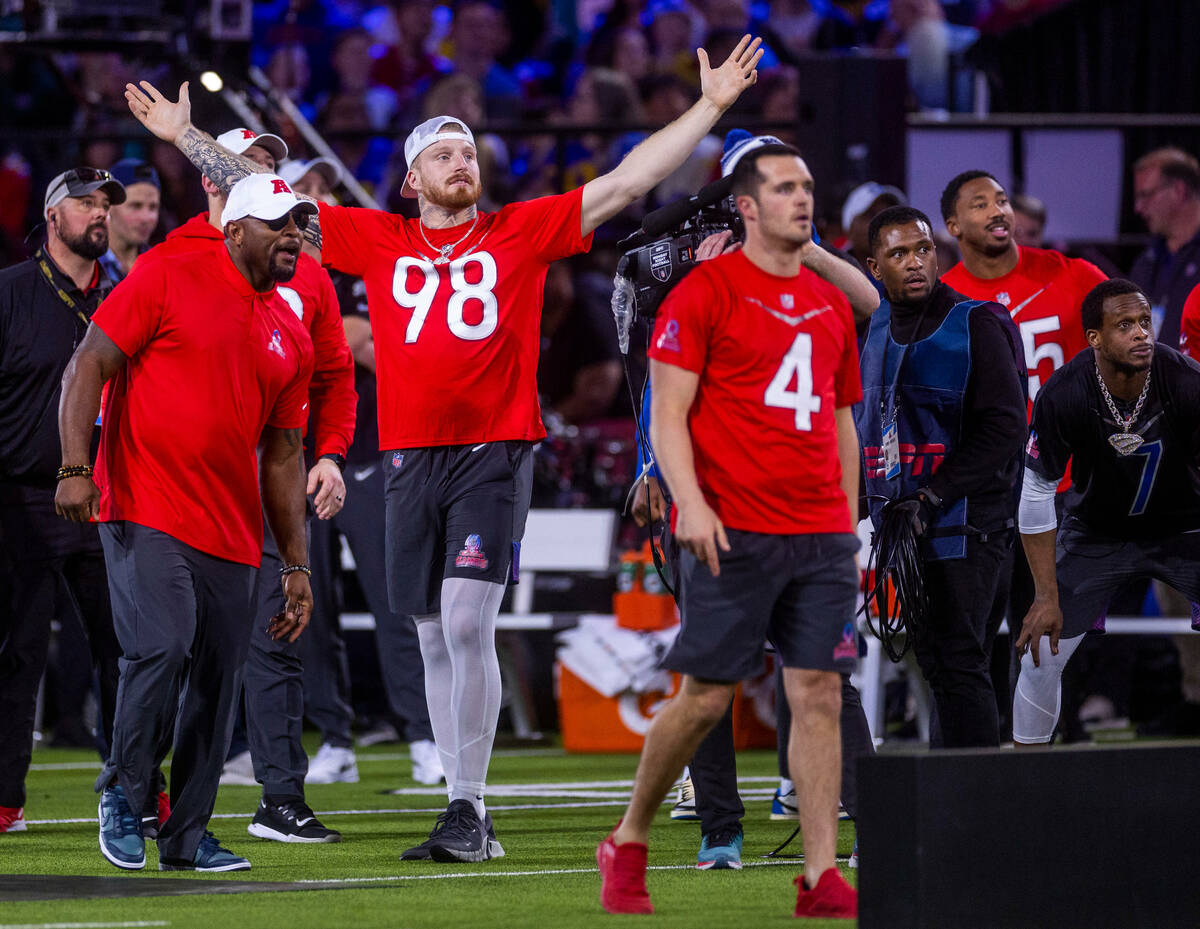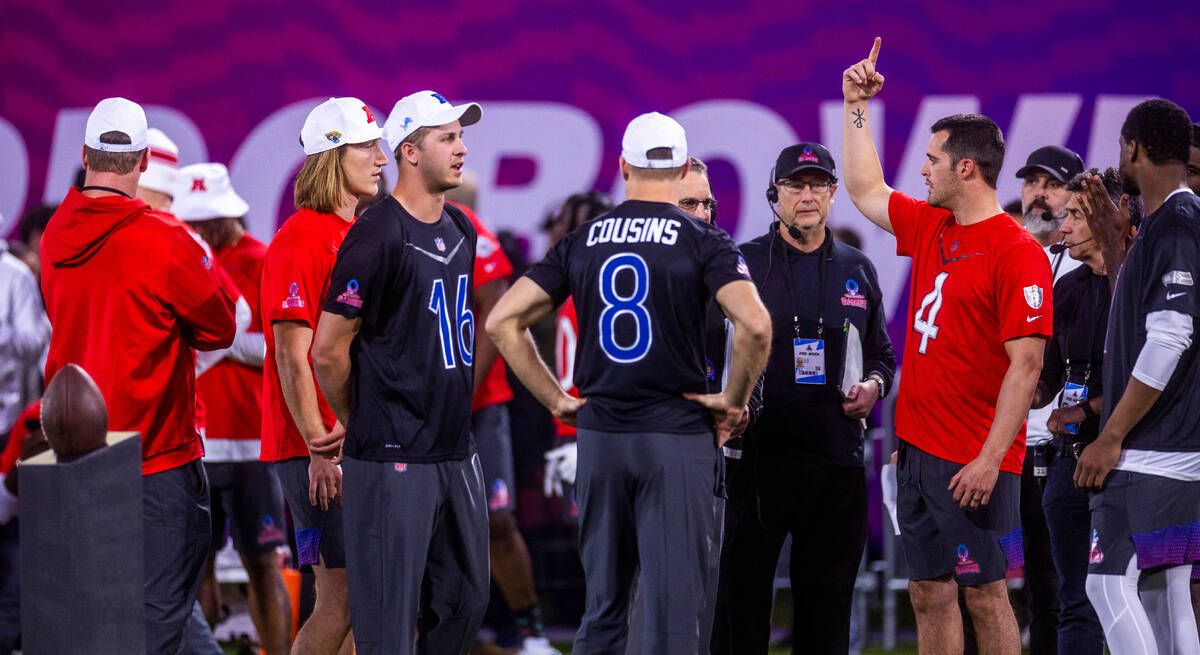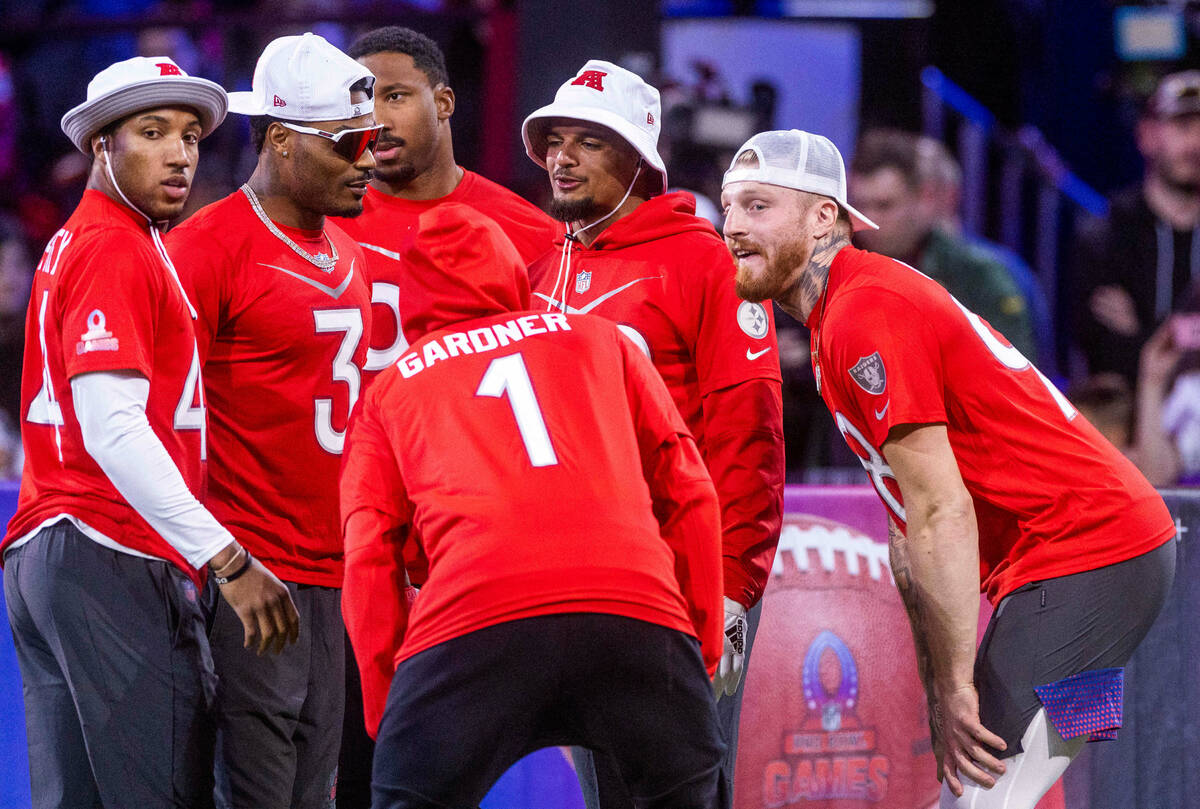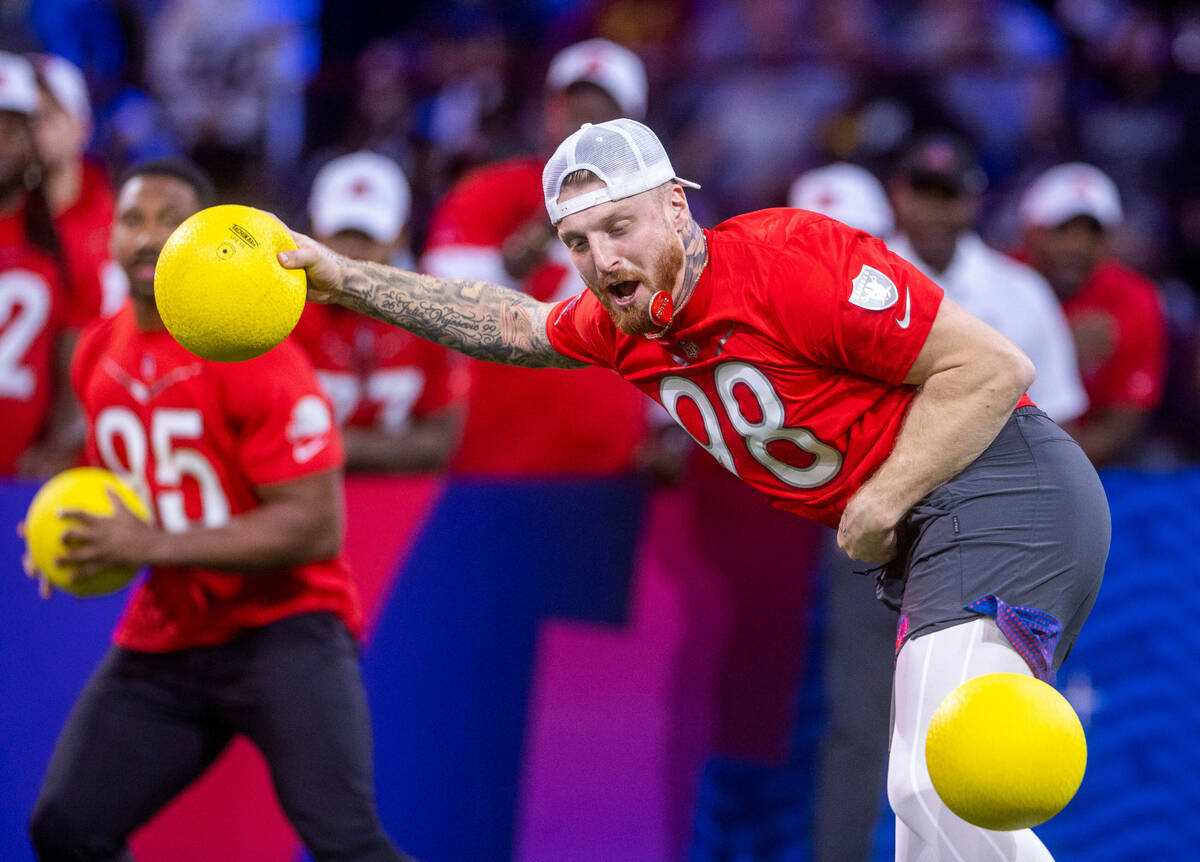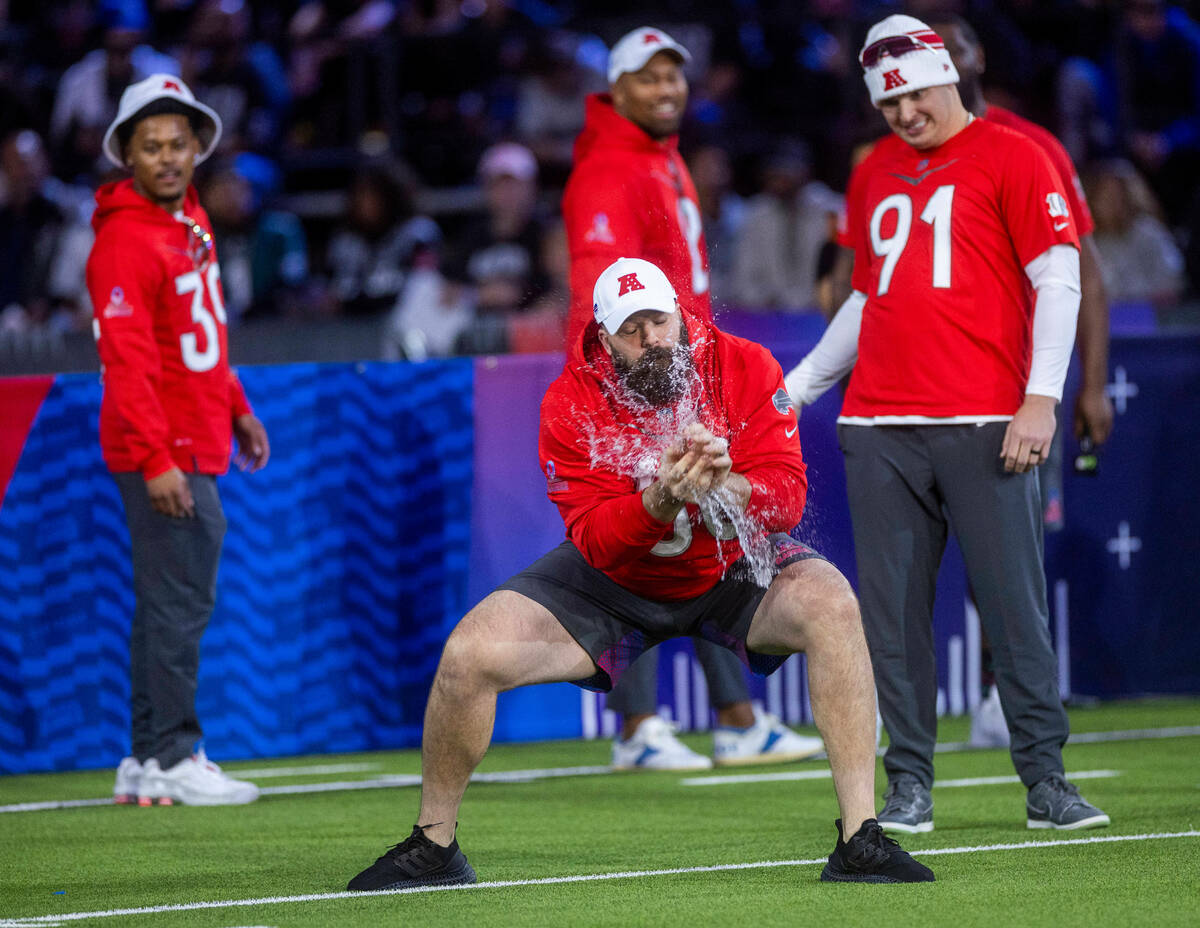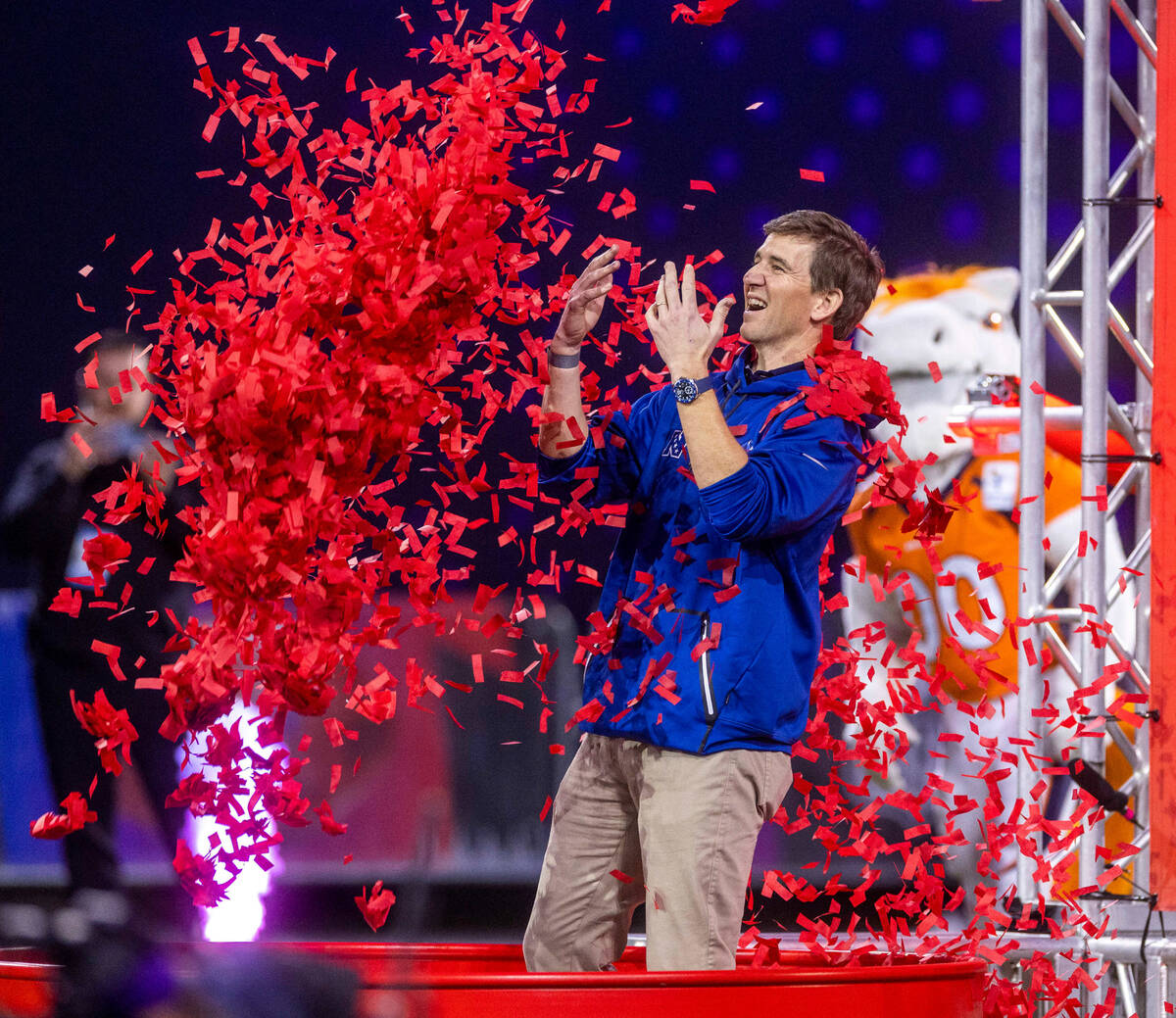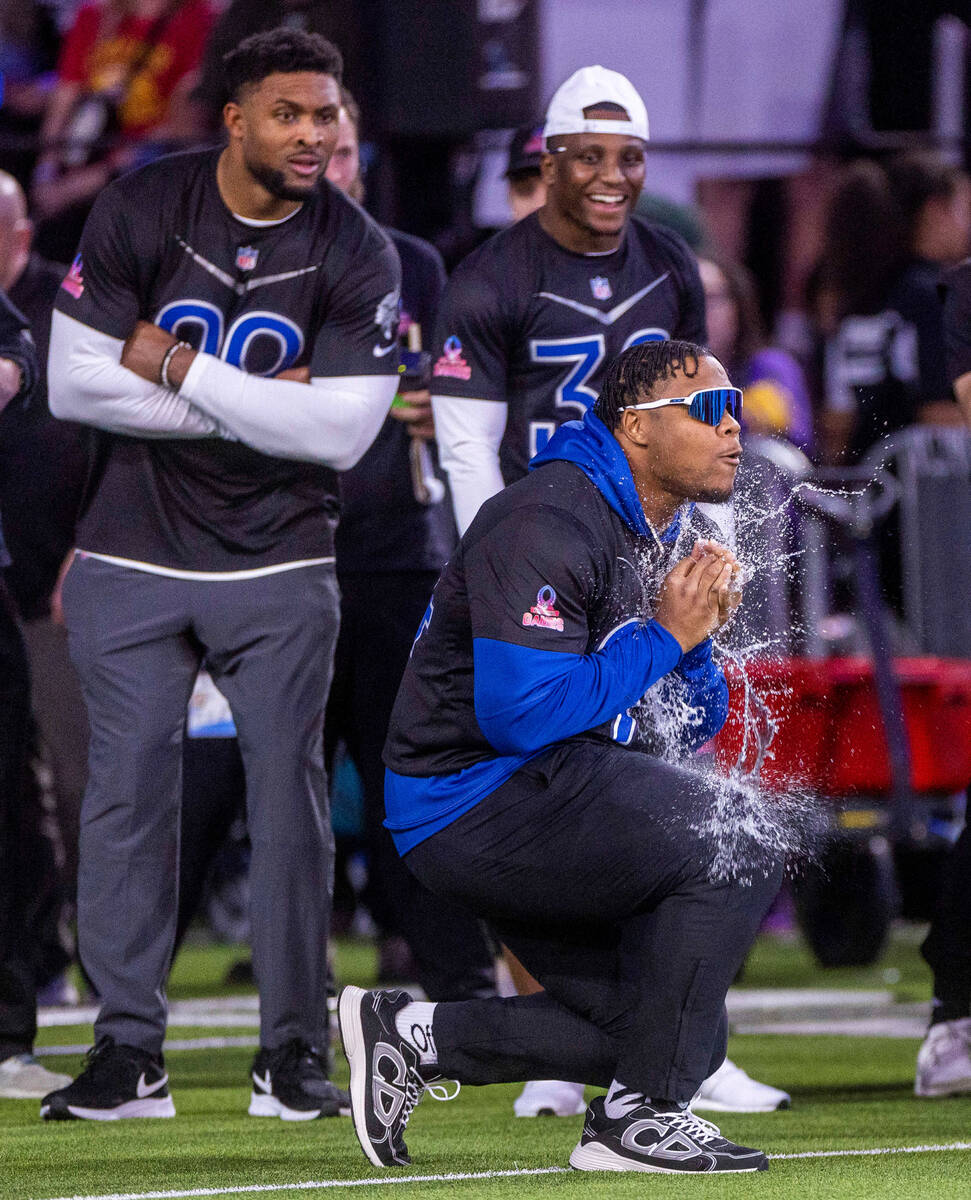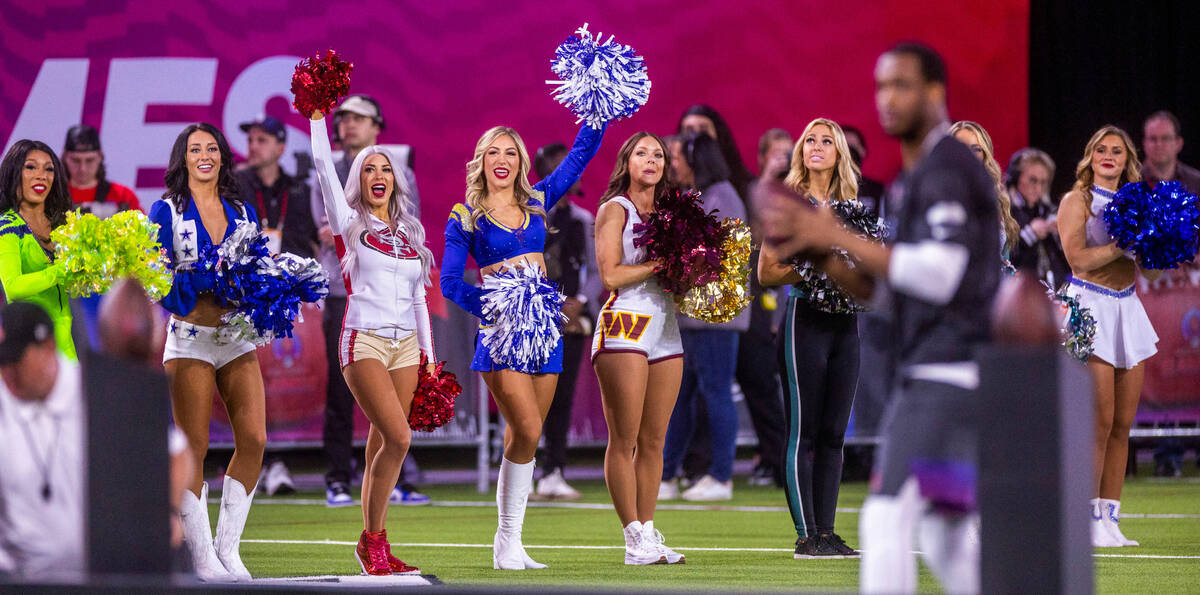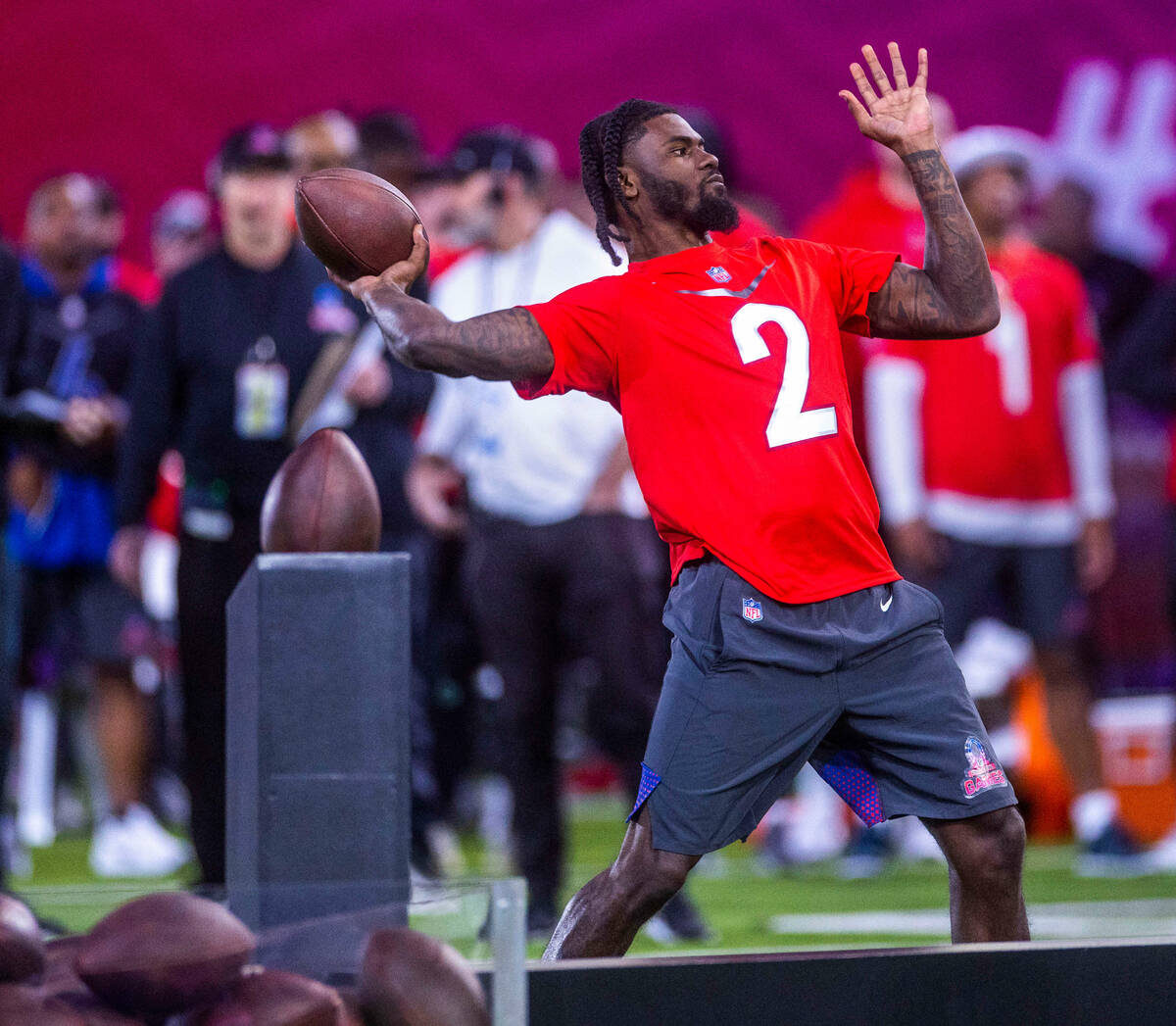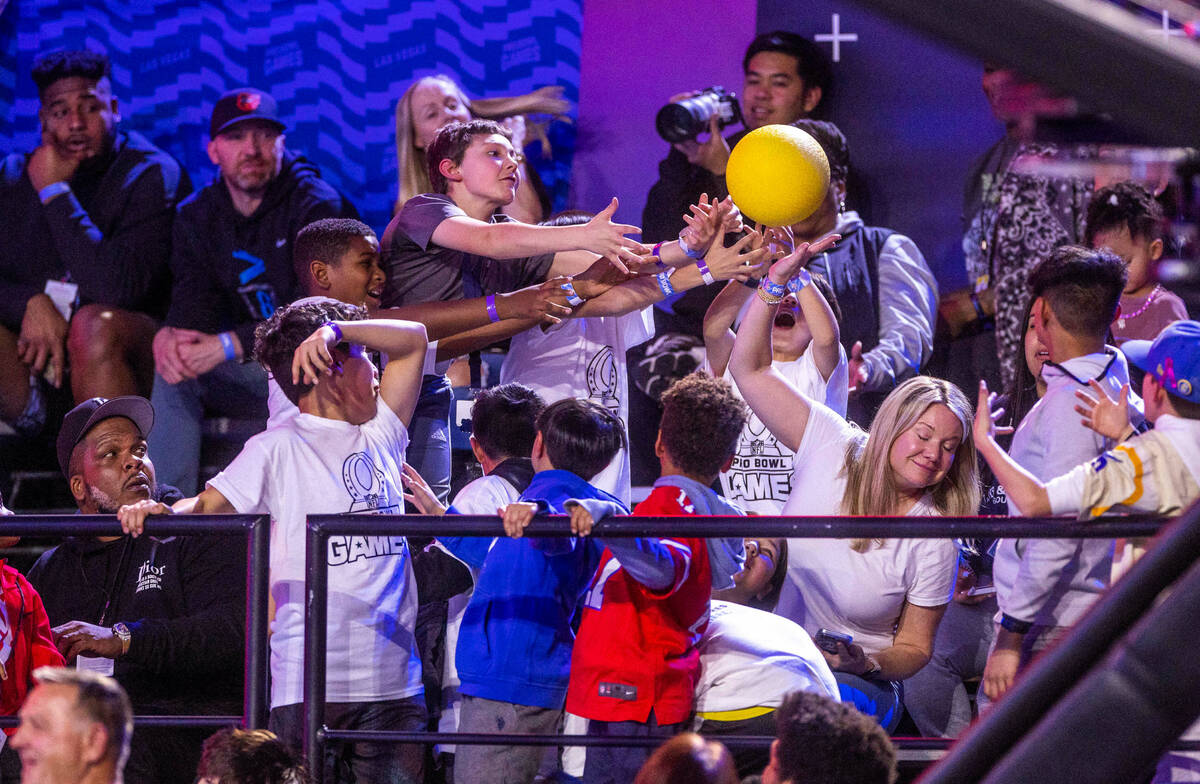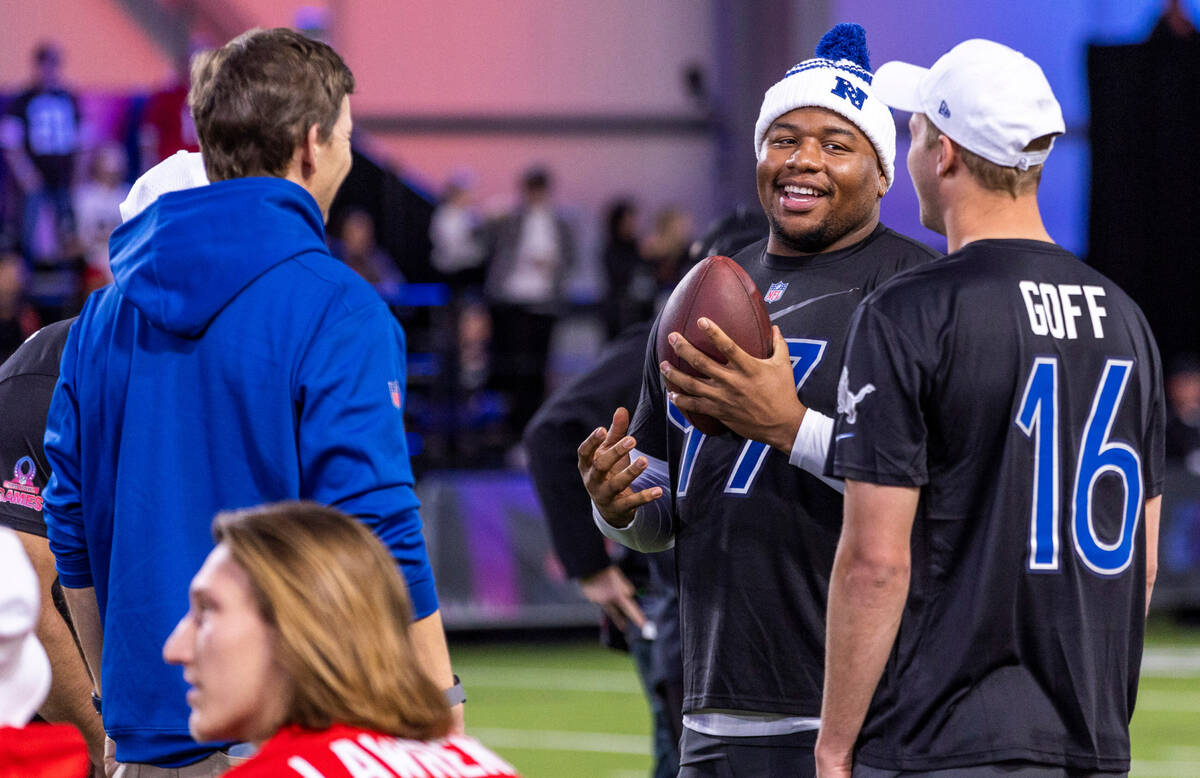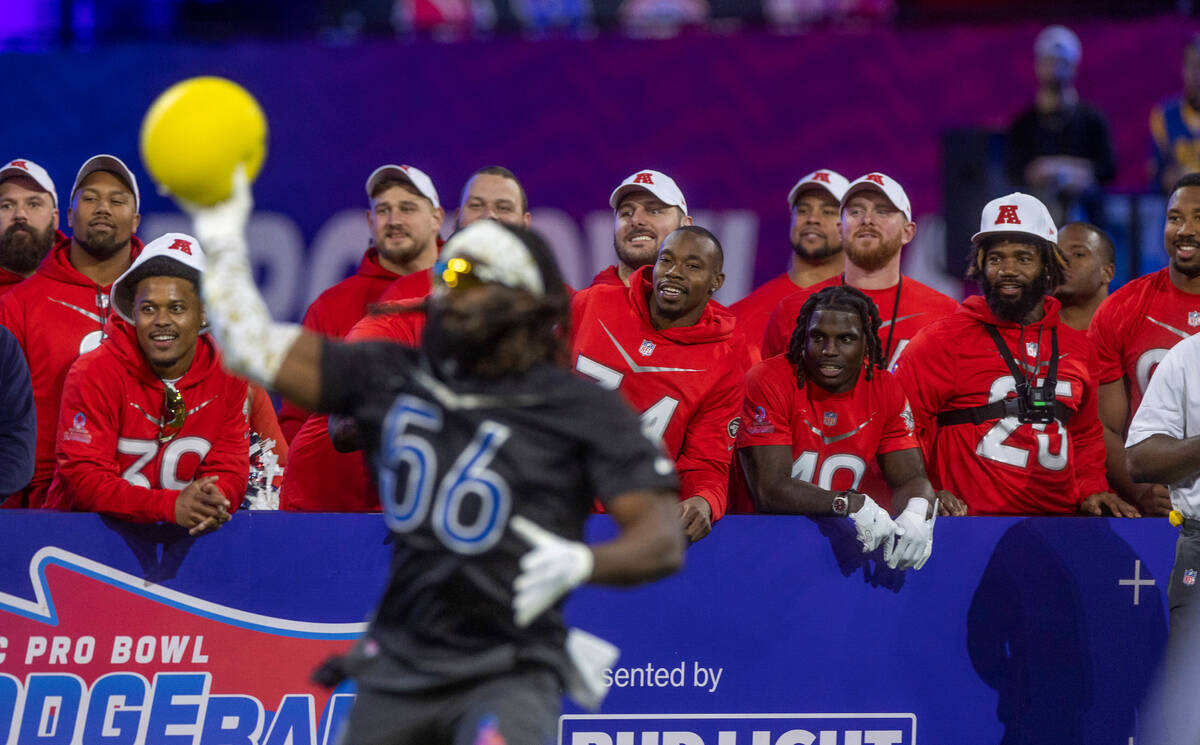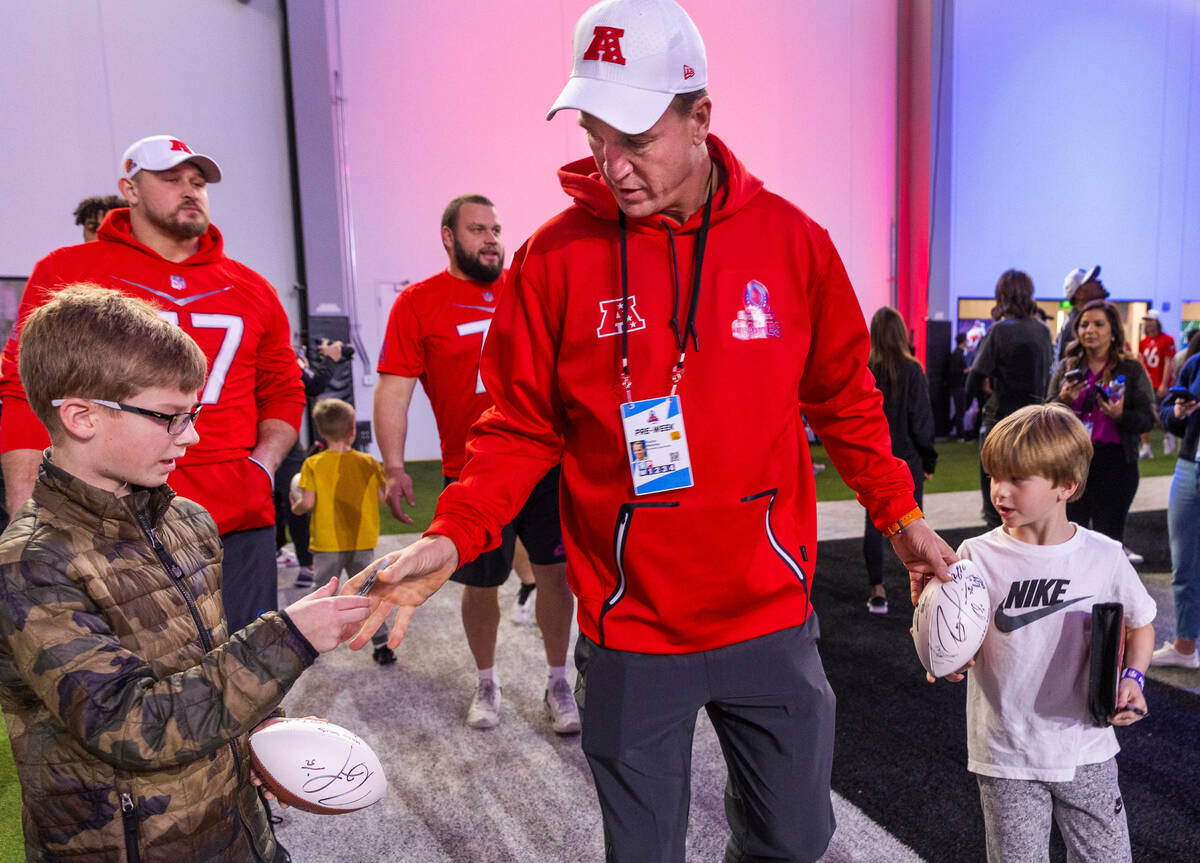 Derek Carr reiterated Thursday he won't extend the Feb. 15 date for his contract to become fully guaranteed, which essentially means the Raiders will need to release him or have a trade worked out in principle by that date.
"I don't think that that would be best for me," he said after competing in the Pro Bowl Games skills competition at the Raiders' Henderson facility.
In his first extended public comments since he was benched for the final two games of the season, the veteran quarterback also discussed what he will be looking for in a new team and his emotions since the organization decided he was no longer part of its future.
"There was definitely anger, yeah, especially for certain situations," Carr said. "I think I tried to say it as best you can in a tweet, but I'm thankful for everyone that wants to give me the platform to speak and thankful for everyone that reached out and said, 'Hey, why don't you tell your side? There's always two sides to a story.' I'm thankful for that, but it's not going to do anything. It's not going to make me feel better.
"It may give some people some insight, may open some eyes, but for me, it doesn't help anything. And I have nothing but respect for these guys and love for everyone here. So I don't plan on ever really talking about it unless I get crazy and write a book someday."
For now, the focus is on where Carr will continue his career after spending his first nine seasons with the Raiders. General manager Dave Ziegler and coach Josh McDaniels signed Carr to an extension last offseason, but the relationship soured toward the end of the season.
While Carr had dealt with speculation about his future for years, there was finally a breaking point.
"I'll say this, depending on who the coach was and all those kind of things, they definitely let me know how they felt," he said. "So although there was speculation, I wasn't ever too worried about it because I knew where I stood. Now this situation was different, and it is what it is. We'll both move on, and I think it's good for everybody."
A trade for Carr would be in limbo until the new league year begins March 15, so there is a chance he will be released in the next two weeks.
Carr, who turns 32 on March 28, said he's OK with that possibility. He also likes the idea of having the power to block a trade.
"It's nice having that no-trade (clause) because I can take my time and I can be patient," he said. "I'll never close the door on anything. It could be a trade or I could be released. I don't care about the optics at this point. Like, who cares? And I can control that. I'm not just going to accept the trade because it looks better. I don't care about that. I'm going to make the best decision for me and my family."
Carr talked with Hall of Fame quarterback Peyton Manning on Thursday, and they discussed when Manning was released by the Colts in favor of No. 1 overall pick Andrew Luck in 2012. Manning went on to win a Super Bowl with the Broncos, and the conversation helped reassure Carr that moving on could be for the best.
"It's nice to hear that from someone who I think is the best to play the game," Carr said. "He's someone I always looked up to."
Carr said he would like to have permission from the Raiders to talk to teams about a new contract and facilitating a trade, but that isn't in the cards for now.
"That's for them to talk about," he said of the Raiders. "I'm just abiding by the rules, and if it gets to that date, it gets to that date. Then I'll be able to talk to all my friends."
Playing for a team with a chance to win a championship will be paramount, Carr said.
"I'm just looking for teams that have made that decision consistently that they'll continue to choose to do whatever it takes to put a winning program out there," he said. "I want to win a championship. That's at the forefront of my mind. It's not money. I've thrown for the yards. I have the records. I have done the Pro Bowls. It doesn't guarantee whoever I go to we can automatically do it, but I'm just trying to find a place where I have my best chance."
Because of his late addition to the Pro Bowl roster, Carr has one more chance this week to compete with a Raiders logo on his shirt.
He admitted he will take some extra time on the field to savor the moment Sunday at Allegiant Stadium, where he will be one final time with Raiders teammate Maxx Crosby, also a Pro Bowler
"We've been out here the last two days, just being around each other," Crosby said. "That's my brother, so we're having a blast."
During Thursday's ESPN broadcast — after he rallied the AFC to a win in the precision passing event that helped his conference to a 9-3 lead through four events in the overall competition that will wrap up Sunday — Carr showed he hasn't lost his sense of humor.
When asked by ESPN's Ryan Clark if he was ever that hot throwing the football for the Raiders, Carr said: "Not that hot. That's probably why I'm going somewhere else."
Derek Carr got jokes 🍿 😂

📺 ESPN pic.twitter.com/BqSFkyUha4

— SportsCenter (@SportsCenter) February 3, 2023
He said the joke wasn't planned.
"That was a spur of the moment," he said. "I was just having fun with it. It's just been such a crazy time."
On a more serious note, Carr said he believes there will be an opportunity for healing at some point.
"I don't think that hurt from not being around here will ever go away because I love them, but the excitement of what's next is kind of more where I'm at now," he said. "I'm not sitting around dwelling on it anymore, and I don't wish any ill will for anybody.
"I'll always be a Raider. I'll come back in 10 or 15 years and come love on the fans, take my boys to the games. Maybe sit in the Black Hole for once."
Contact Adam Hill at ahill@reviewjournal.com. Follow @AdamHillLVRJ on Twitter.
Pro Bowl Games
Thursday's results
Dodgeball: NFC (3 points)
Lightning Round: AFC (3 points)
Longest Drive: AFC (3 points)
Precision Passing: AFC (3 points)
Current Score: AFC 9, NFC 3
Sunday's events
Best Catch
Gridiron Gauntlet
Kick-Tac-Toe
Move the Chains