Free agency breakdown: 9 former Raiders with new homes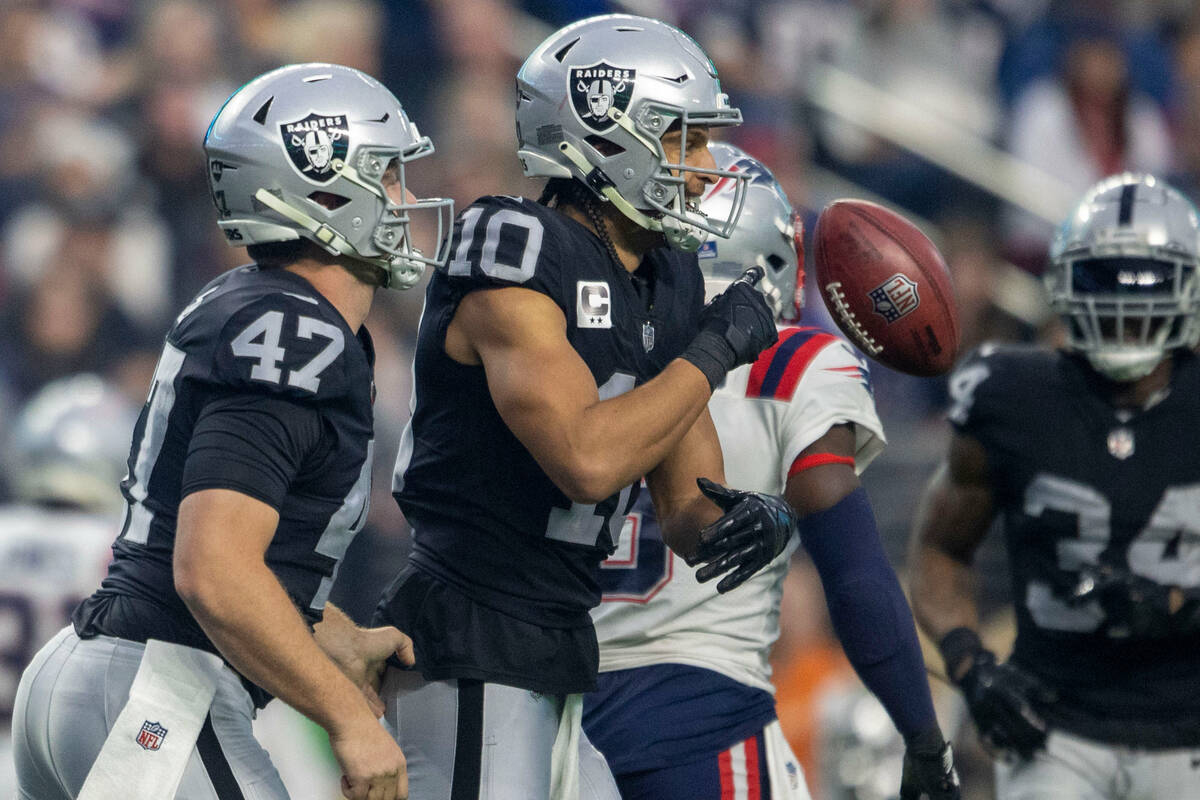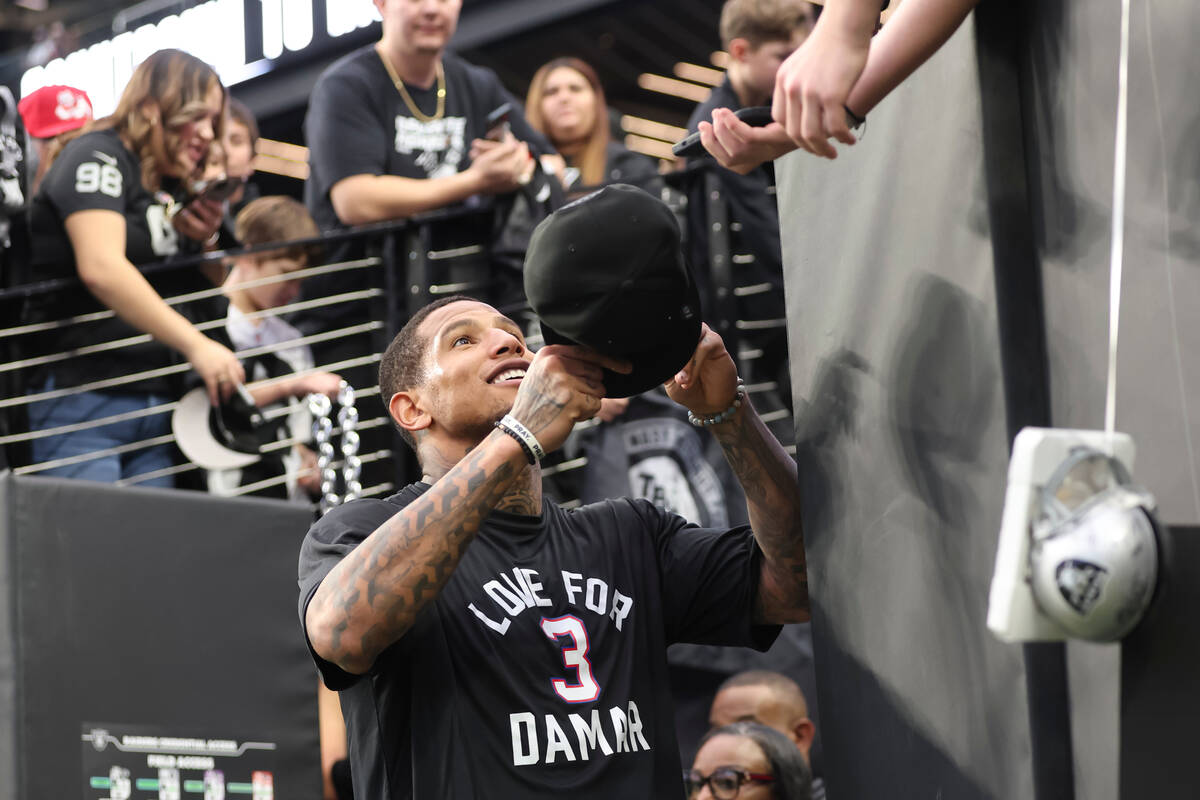 The Raiders have been one of the more active teams in free agency, adding 16 players and retaining eight of their own free agents.
The good news is they have addressed enough needs to approach the NFL draft without the type of desperation that leads to making major reaches just to fill holes. Over the years, that has resulted in some big mistakes by the Raiders.
The bad news is they remain in an annual cycle of major roster change. That's partly the result of the poor drafting and personnel decisions that marked previous regimes. But it's also driven by the quest to build a roster that fits the needs of second-year coach Josh McDaniels and general manager Dave Ziegler.
"Anytime you change philosophies and systems and coaches and those kinds of things, there's always going to be change that happens," McDaniels said "It's not unique to the Raiders. I think every team goes through it. Players leave, new players come. You lose some coaches on your staff. That happens every year."
Part of which also means parting ways with players. Nine players from last year's roster have moved on to other teams, including longtime quarterback Derek Carr and tight end Darren Waller.
Carr was released in February and signed with the Saints. Waller was traded to the Giants for a third-round pick in this year's draft, a move that made room in the budget for new wide receiver Jakobi Meyers.
"I mean, any of those decisions are tough," McDaniels said. "Darren's obviously a really good player. He's done a lot of really good things. Did some of them last year for us. They're not easy when those things come up."
On Waller, McDaniels said the Raiders "felt like we had an opportunity after discussing it with Dave to get younger and add another draft pick in the draft in the top 100 and use some of that money that we would have paid Darren to pay Jakobi and start working toward some other things."
Ten players from last year's team have not yet found new homes. That does not include tight end Foster Moreau, who was recently diagnosed with Hodgkin lymphoma and is taking a leave of absence from football to focus on his health.
Here is a look at former Raiders who have landed elsewhere:
QB Derek Carr, Saints
Carr and the Raiders officially parted ways in February. After visiting with the Saints and Jets, he signed a four-year, $150 million contract with New Orleans with $100 million in guarantees.
TE Darren Waller, Giants
The combination of the 31-year-old Waller's age and his inability to stay on the field over the last two years led the Raiders to move the popular tight end to the Giants. It's a risky decision. Waller, when healthy, is among the best tight ends in the game.
QB Jarrett Stidham, Broncos
Stidham replaced Carr for the last two games of last season, and there was a possibility he would return in 2023 to compete for the starting job. But that possibility was closed when the Raiders signed Jimmy Garoppolo. On the same day, Stidham agreed to terms with the Broncos on a two-year, $10-million contract, with $5 million guaranteed.
LB Denzel Perryman, Texans
Perryman totaled 237 tackles for the Raiders in two highly productive seasons. The Raiders, though, wanted to get younger at the position and opted for 27-year-old Robert Spillane, whom they added from Pittsburgh on a three-year deal.
The 31-year-old Perryman landed in Houston on a one-year, $3.5 million deal, with $2.9 million guaranteed.
DT Andrew Billings, Bears
The 28-year-old Billings played reasonably well in his one year with the Raiders, totaling 39 tackles and three quarterback hits. But the Raiders are eager to get second-year defensive linemen Neil Farrell and Matthew Butler on the field, and they are looking to the draft to fortify the interior of their line.
Billings landed with the Bears on a one-year, $2.7 million deal, with $2.3 million guaranteed.
WR Mack Hollins, Falcons
Hollins had a career year with the Raiders, coming up with 57 catches for 690 yards and four touchdowns and supplying excellent special teams play. The addition of Meyers, though, would have cut into Hollins' playing time.
Hollins will get more of an opportunity in Atlanta on a one-year, $2.5 million contract, with $910,000 guaranteed.
DL Cle Ferrell, 49ers
Ferrell never lived up to the lofty expectations as the fourth overall pick in the 2019 draft, although by the end of his time with the Raiders, he had worked his way into a serviceable rotational role. He essentially trades places with the recently signed Jordan Willis, a former 49ers rush end whom the Raiders added in free agency.
Ferrell's deal with San Francisco is for one year and $2.5 million, with $1.82 million guaranteed.
LS Trent Sieg, Cowboys
The Raiders signed former Broncos long snapper Jacob Bobenmoyer in a move the organization believes upgrades that position. It came at the expense of Sieg, a popular player who ultimately landed in Dallas on a one-year, $1.232 million contract, with $402,500 guaranteed.
CB Sidney Jones. Bengals
Jones appeared in seven games last year for the Raiders and recorded seven tackles. His deal with the Bengals is for one year and a nonguaranteed $1.13 million.
Free agents
CB Anthony Averett, OT Jackson Barton, DE Tashawn Bower, LB Jayon Brown, S Matthias Farley, S Duron Harmon, OLB Jordan Jenkins, ILB Micah Kiser, DT Isaac Rochell and CB Rock Ya-Sin.
Contact Vincent Bonsignore at vbonsignore@reviewjournal.com. Follow @VinnyBonsignore on Twitter.