From 9th on Purdue depth chart, QB rises to 4th round Raiders pick
Updated April 29, 2023 - 10:59 pm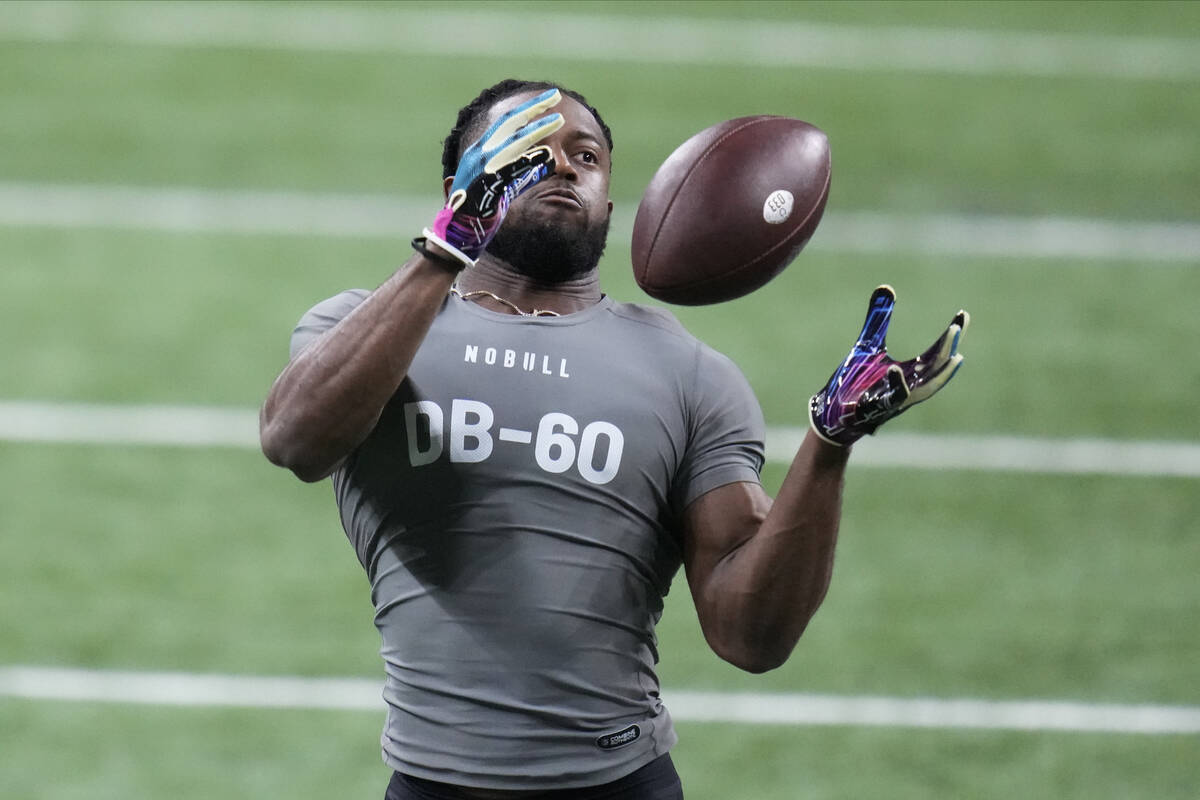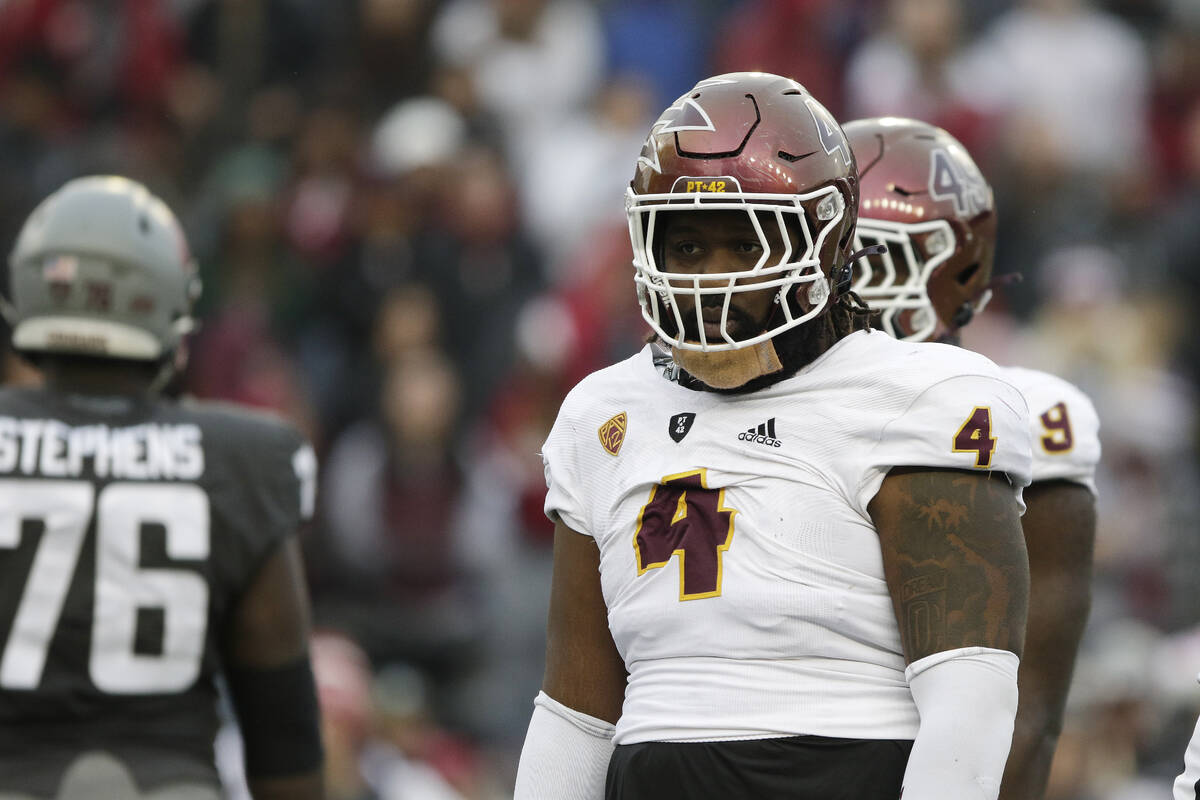 Looking back on it now, even quarterback Aidan O'Connell has to laugh at the irrational faith he showed in himself seven years ago when he walked on to the Purdue football team.
There was no way he could have known at the time, but that inner belief would eventually serve him well. It would be the gasoline that powered him from obscure walk-on to a stellar career with the Boilermakers to the biggest reward of all when the Raiders traded up to select him in the fourth round of Saturday's NFL draft. And maybe a chance to be the Raiders' quarterback of the future, which seemed like a pipe dream when he started his Purdue career ninth on the depth chart.
"I joke, and it's probably a little serious, too, I think I was just a little bit too dumb," O'Connell said. "If I looked around and assessed the situation, I probably would have transferred or stopped playing football."
Thanks in part to the tight-knit support group that surrounded him, he did anything but run away.
"My family and friends always made me feel like I was the best quarterback in the world even when I wasn't," O'Connell said.
He eventually became Purdue's best quarterback. He started the first three games of the 2020 season before a foot injury sidelined him for the rest of the year. He had a breakout season in 2021, followed by a 2022 season that put him firmly on the NFL radar.
In his final two seasons, O'Connell threw for 51 touchdowns against 24 interceptions. In the process, he caught the eye of Raiders general manager Dave Ziegler, so much so that after watching him in October, he mentioned him to coach Josh McDaniels.
"When you watch this kid, this is a guy you're going to like," Ziegler told McDaniels.
Fast forward to Saturday, when the Raiders traded picks 144 and 214 to the Patriots for pick 135 and selected O'Connell. They were intrigued by his accuracy and processing skills, and wanted to seize the moment during a fourth-round run on quarterbacks.
"The one thing about quarterbacks that you don't get to see if you're just watching tape is over 50 percent of their success rate is what they're made of from the neck up," said Ziegler, who made four trades during the draft. "Intelligence, ability to process, those types of intangibles, leadership. We felt like he has a lot of those different intangible qualities."
Just like in college, O'Connell begins his Raiders career at the end of the quarterback depth chart behind starter Jimmy Garoppolo, backup Brian Hoyer and second-year prospect Chase Garbers.
"I'm just going to try to come in and work as hard as possible," O'Connell said.
The Raiders started the fourth round Saturday by maneuvering from pick 109 to 104 to select Maryland cornerback Jakorian Bennett, who had 27 pass breakups and five interceptions in the past two seasons.
They concluded their draft by selecting Georgia safety Christopher Smith with pick 170 (fifth round); Florida linebacker Amari Burney with pick 203 (sixth round); and Arizona State defensive tackle Nesta Jade Silvera with pick 231 (seventh round).
The Raiders finished with nine picks. As expected, there was a heavy emphasis on defense, as they hit every level by adding a rush edge, defensive tackle, cornerback, safety and linebacker.
They missed out on some offensive line targets, but signed two undrafted free agents — Tennessee-Chattanooga tackle McClendon Curtis and Arkansas tackle Dalton Wagner.
It isn't the completion of the roster but a step in the right direction, Ziegler said.
"We still have some other areas of the team (to address)," he said.
Contact Vincent Bonsignore atvbonsignore@reviewjournal.com. Follow @VinnyBonsignore on Twitter.
Raiders draft picks
1-7. Tyree Wilson, DE, Texas Tech
2-35. Michael Mayer, TE, Notre Dame
3-70. Byron Young, DT, Alabama
3-100. Tre Tucker, WR, Cincinnati
4-104. Jakorian Bennett, CB, Maryland
4-135. Aidan O'Connell, QB, Purdue
5-170. Christopher Smith, S, Georgia
6-203. Amari Burney, LB, Florida
7-231. Nesta Jade Silvera, DT, Arizona State
Undrafted free agents
— George Tarlas, DE, Boise State
— Azizi Hearn, CB, UCLA
— McClendon Curtis, OL, Chattanooga
— Dalton Wagner, OT, Arkansas
— Jaydon Grant, S, Oregon State
— Brock Martin, DE, Oklahoma State
— Drake Thomas, LB, North Carolina State