Jon Gruden revives Chucky persona in new Skechers ad
Updated April 14, 2021 - 10:15 am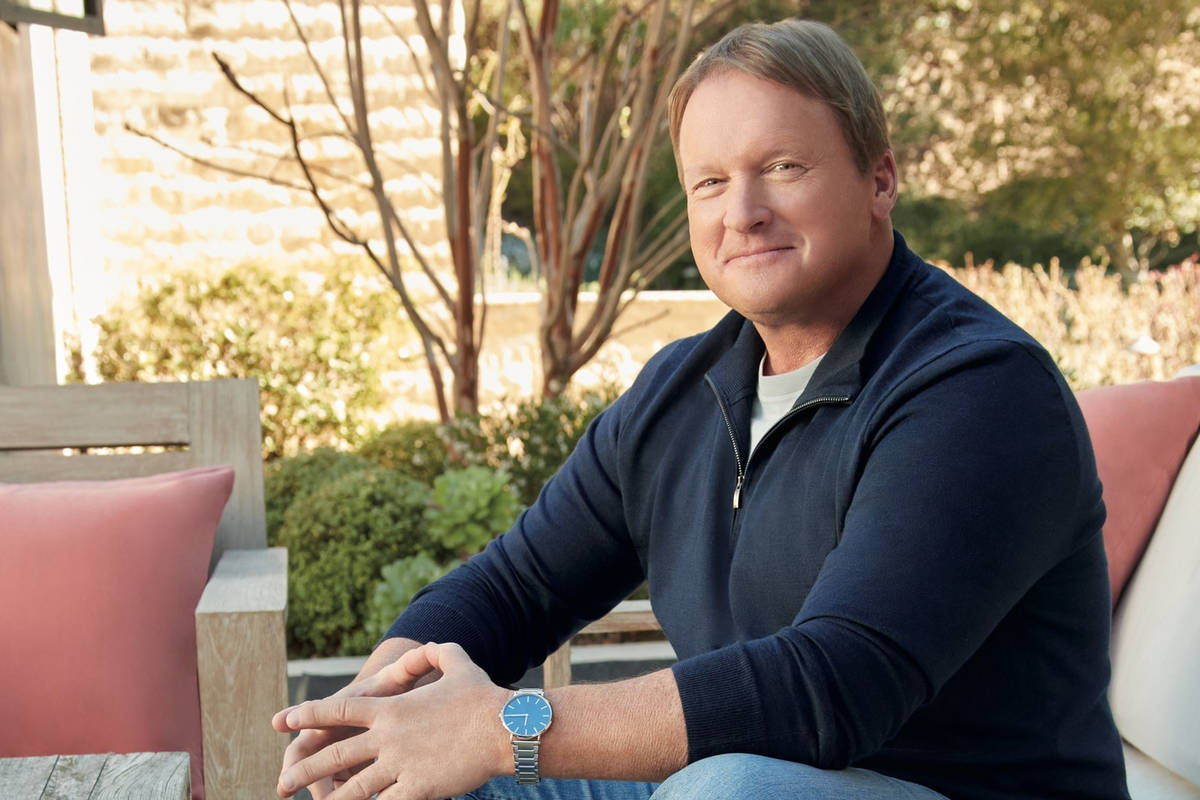 Before returning to coaching and taking over the Raiders, Jon Gruden spent a decade as an ESPN analyst, where he became a larger-than-life figure.
Gruden plays off that reputation in two ads for Skechers Arch Fit shoes.
In one, he revives his Chucky persona, his face famously resembling that of the horror-movie character as he yells at batteries, a plant and water faucet for not doing what he wants.
In another ad, Gruden compares uncomfortable shoes to putting an offensive line on a trampoline, which predictably falls apart.
Contact reporter Mark Anderson at manderson@reviewjournal.com. Follow @markanderson65 on Twitter.