'Positive step': 1st-round pick debuts; Raiders lose preseason finale
Updated August 26, 2023 - 9:30 pm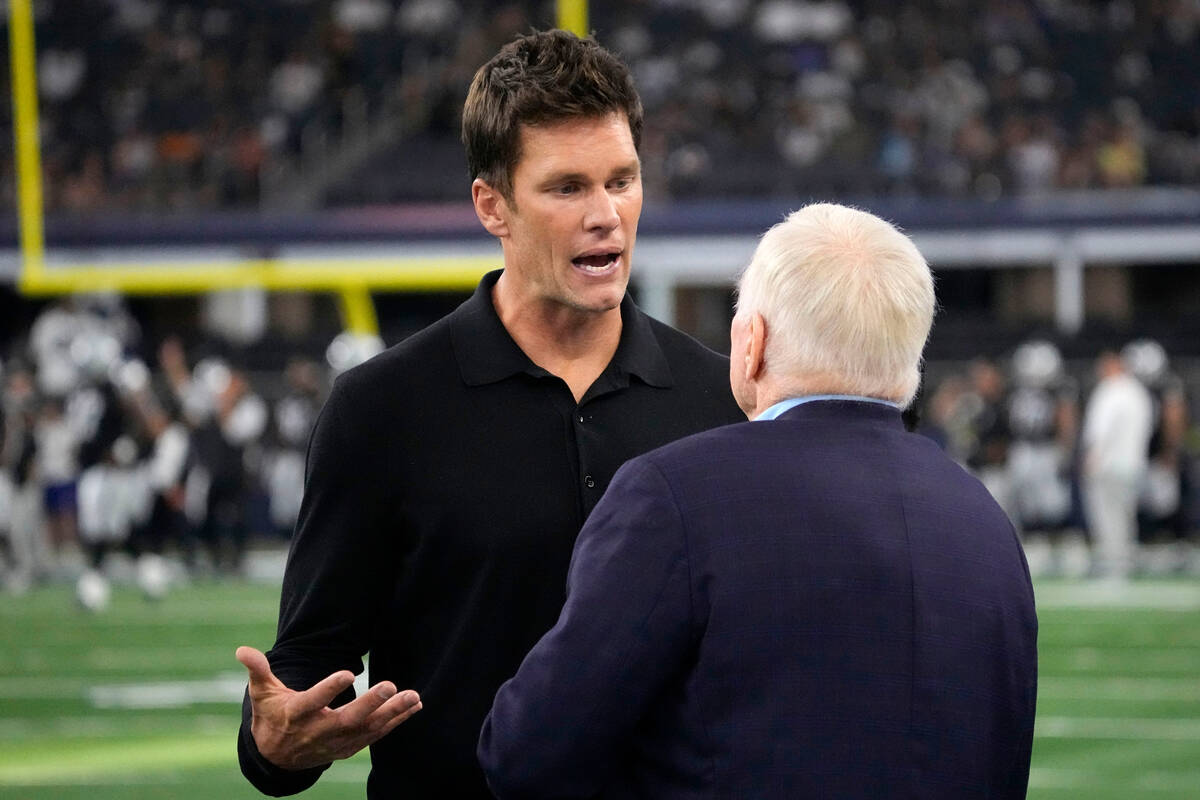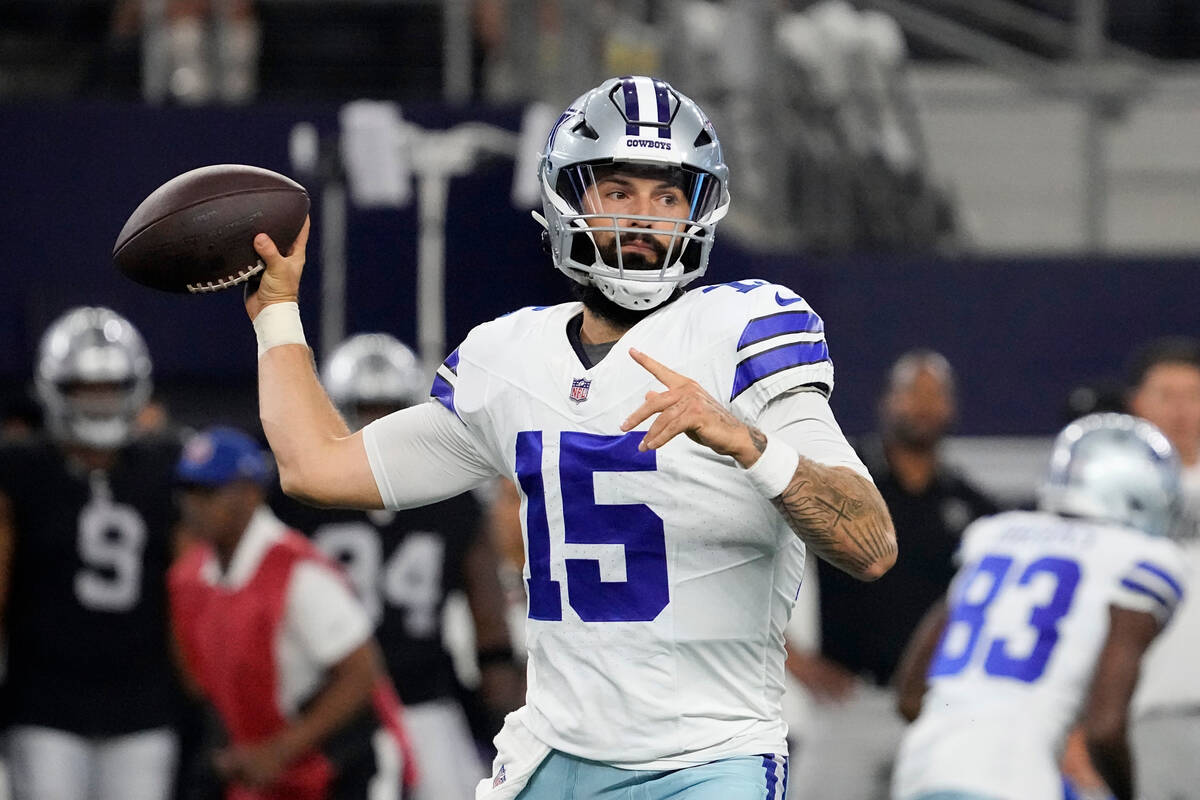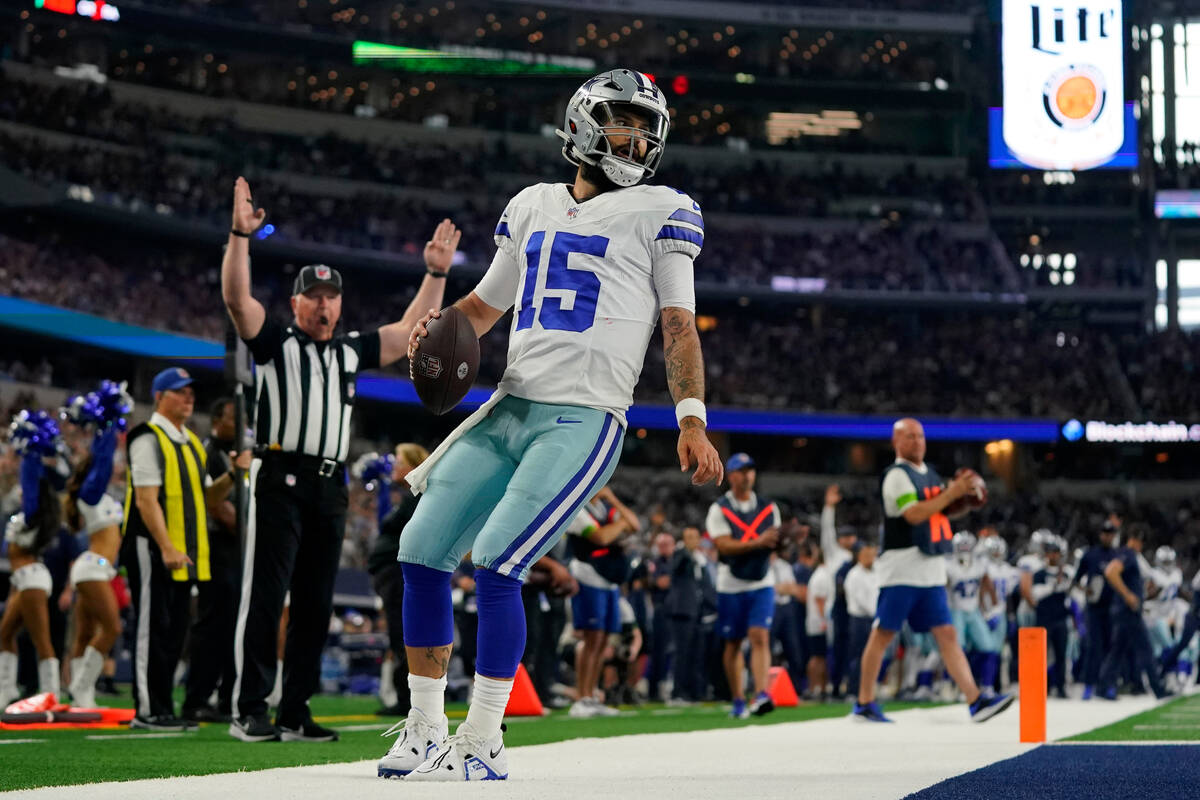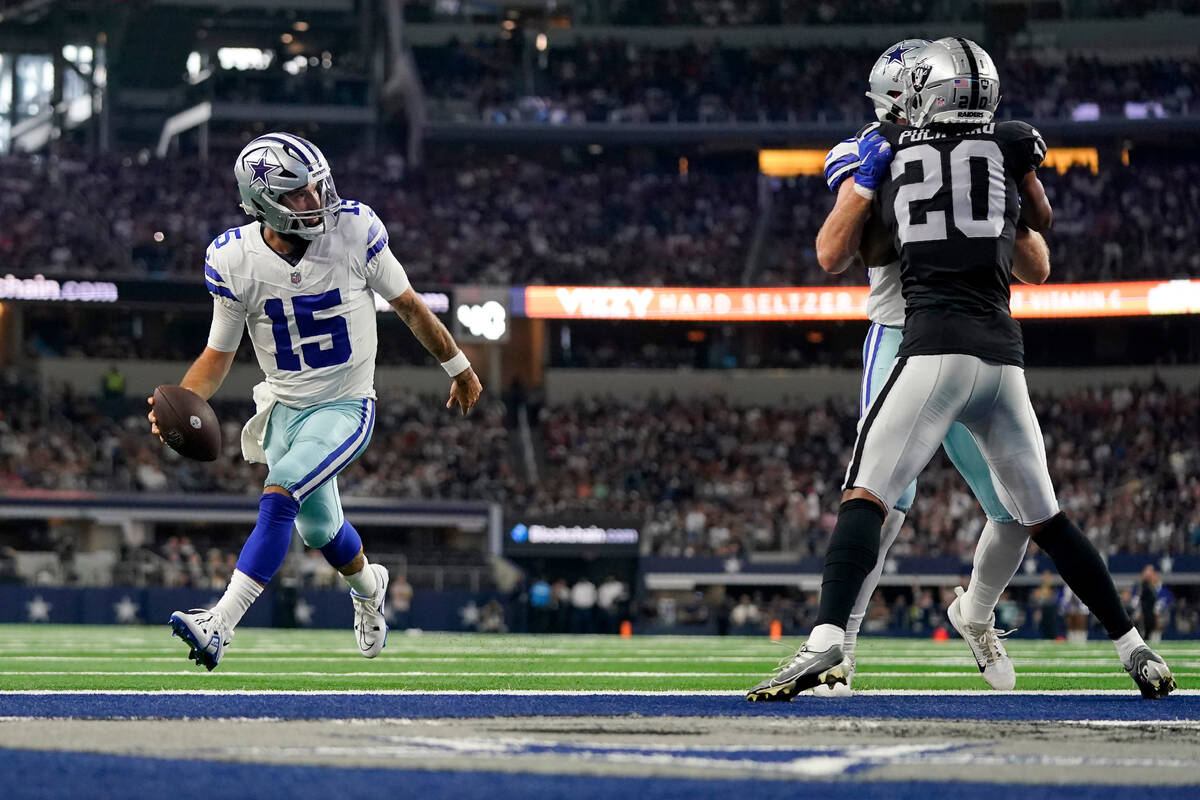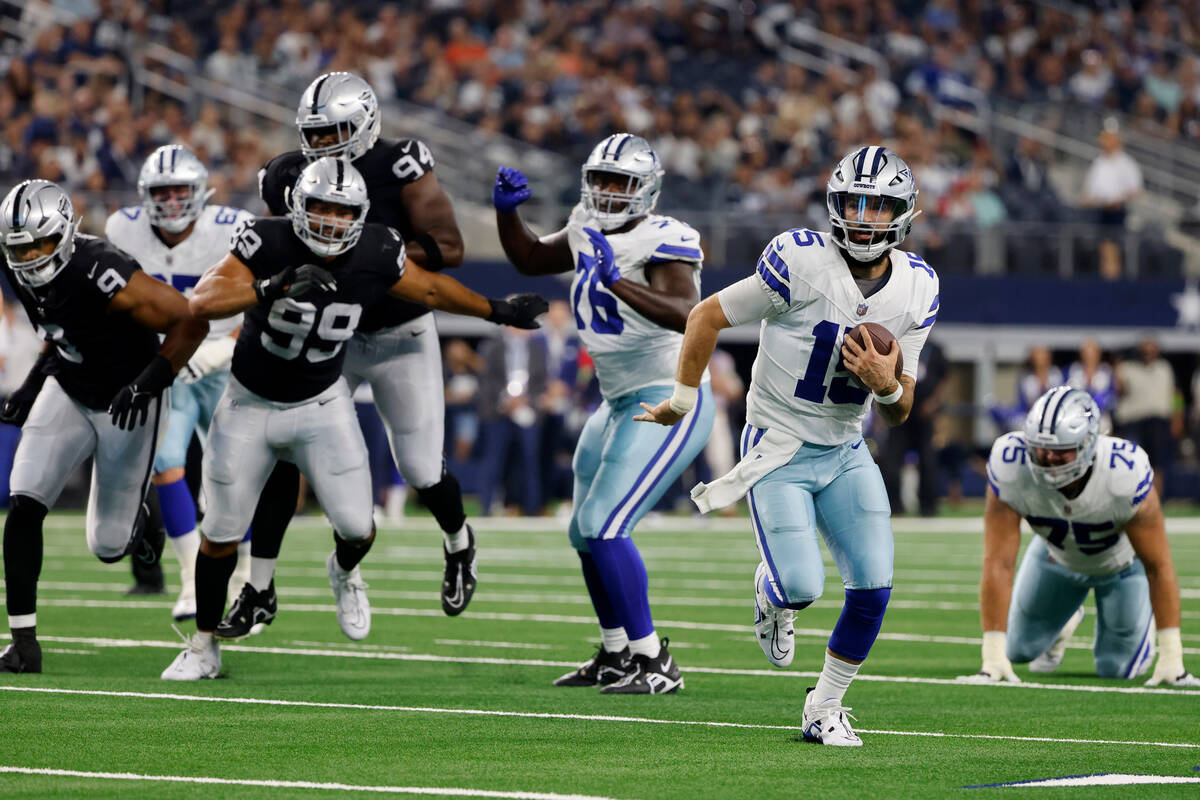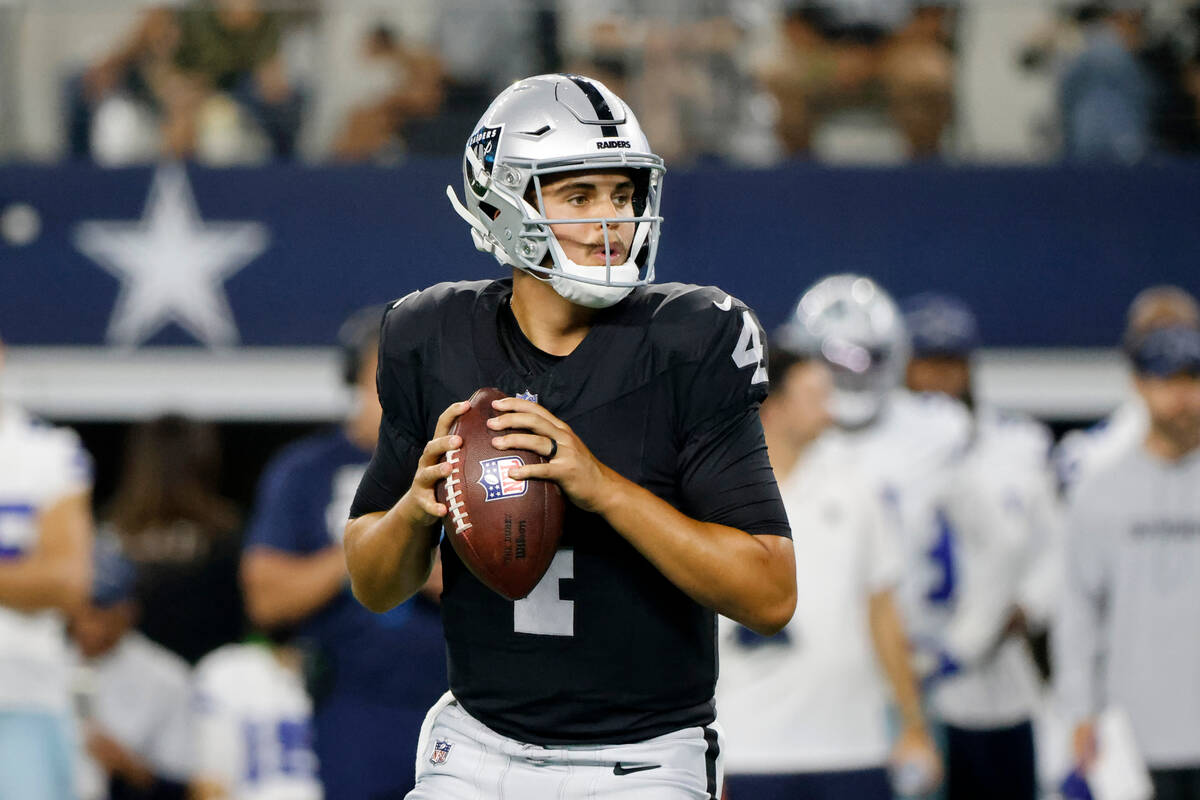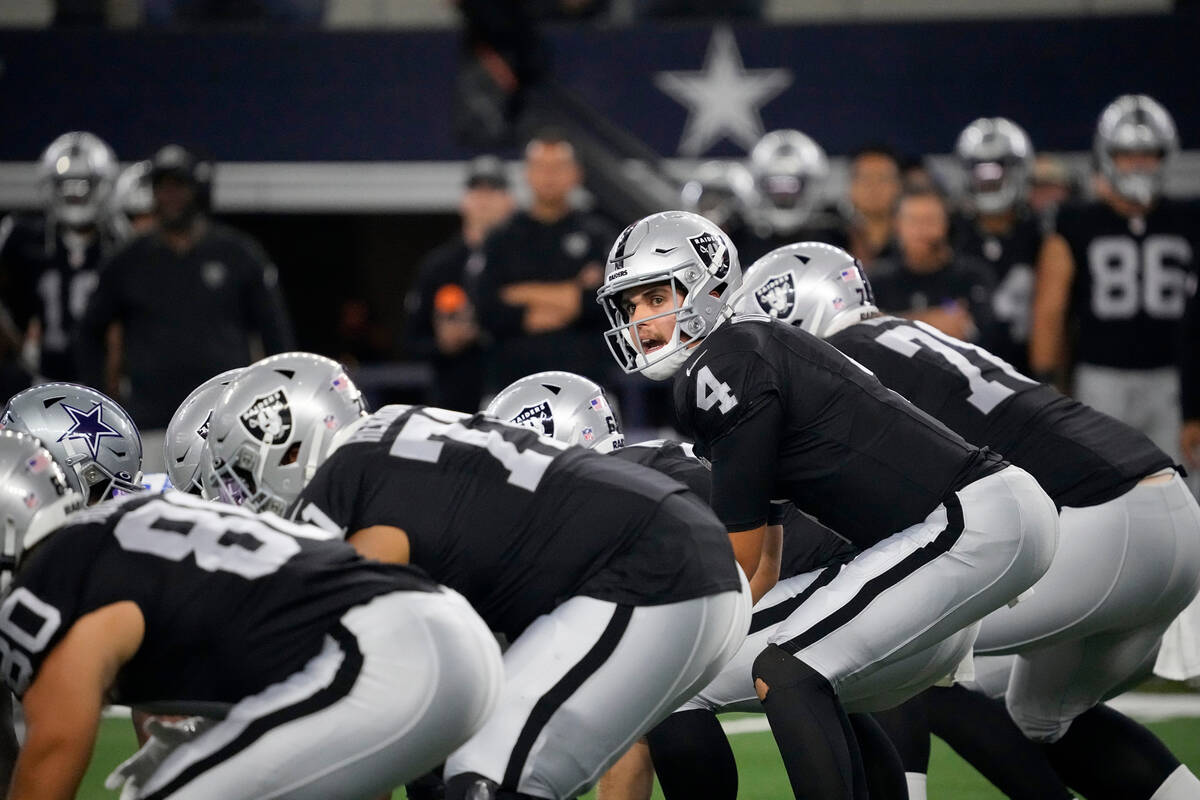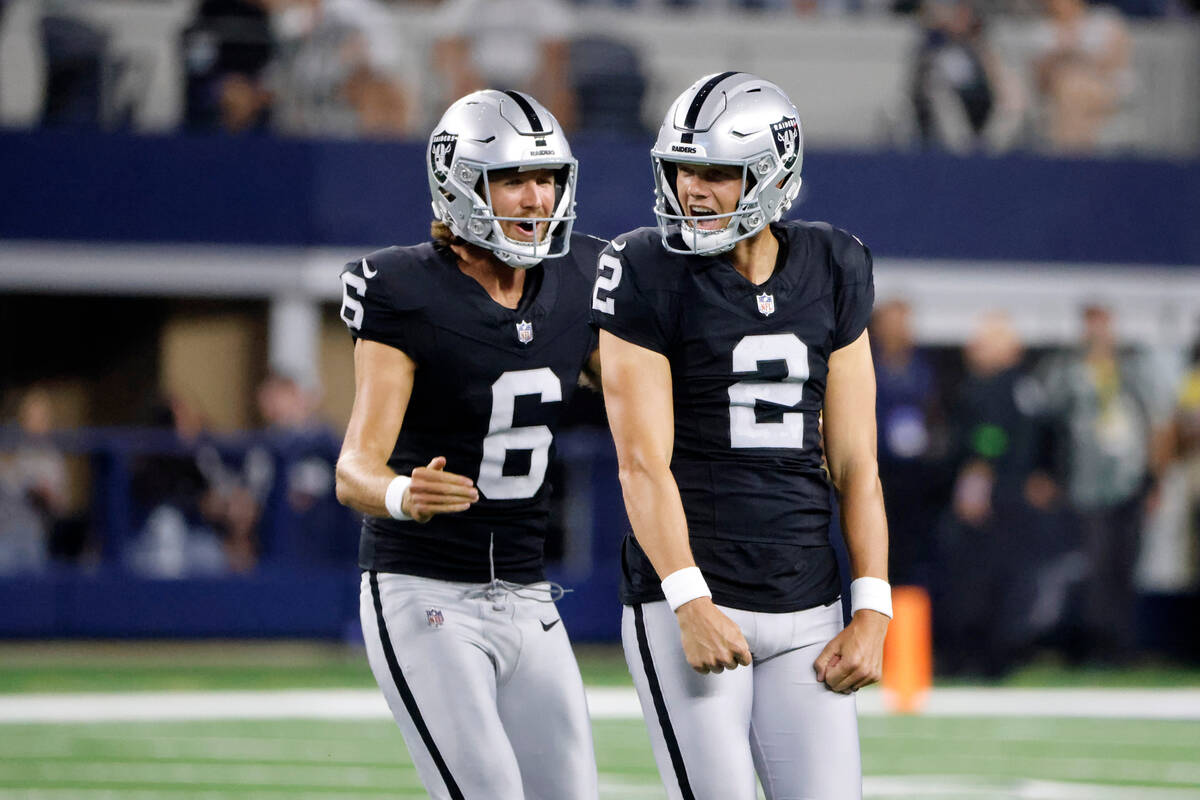 ARLINGTON, Texas — As expected, the Raiders sat all of their starters and most of their key players in their preseason finale Saturday against the Cowboys.
That set the stage for a mixed bag of good and bad in a 31-16 loss.
Among the positives was rookie Tyree Wilson making his NFL debut. The Raiders' first-round pick, who was cleared to practice 10 days ago, has been brought along slowly while recovering from the broken foot he suffered in November at Texas Tech.
Five practices into his NFL career, the No. 7 overall pick cleared another hurdle in his comeback by playing against the Cowboys.
Wilson saw only limited action but had a solo tackle while showing the speed and power the Raiders are enamored with. He did not come up with a sack or quarterback hit, but he did force Cowboys quarterback Will Grier to move off his spot in the pocket in the first quarter.
Wilson has six practices to get further up to speed, and while he isn't expected to have a big role in the season opener against the Broncos on Sept. 10, the Raiders would be thrilled if he pushes his way into some situational packages.
"Today was another step in the right direction," Raiders coach Josh McDaniels said. "Get him out there on a game field and some padded practices this week. I thought he showed up a little bit. Still have to see the film just to know exactly how it went. But just another positive step in the right direction."
Wilson was excited to finally play a game after not suiting up since last season.
"It felt good," Wilson said. "I just had to trust the process. I was eager to get on the field right away. But I trust the trainers and trust the coaches, the personnel department to have the right plan to get me on the field at the right time."
That it came in familiar territory was a bonus.
"I feel like coming back to Texas was the right time to get on the field," Wilson said.
Rookie quarterback Aidan O'Connell also played well, extending the impressive run he's been on throughout camp and the preseason.
In spite of some dropped balls by his receivers, O'Connell led the Raiders on four scoring drives over the first three quarters, completing 17 of 26 passes for 178 yards overall.
O'Connell was more focused on what didn't happen for the Raiders than what he did well. That includes an inability to cash in more drives for touchdowns.
"Just a frustrating night," O'Connell said. "We got off to a slow start with the first three-and-out and then just didn't score touchdowns. We kicked a lot of field goals. It's just frustrating. You've got to put it in the end zone, especially when their offense is playing well. So just kind of a frustrating night. Definitely left a few plays out there, personally."
His best sequence was a second-quarter drive in which he completed a 13-yard pass to rookie tight end Michael Mayer and a 14-yard throw to Kristian Wilkerson to help set up a 24-yard touchdown run by Damien Williams to cut the Cowboys' lead to 14-10.
Also, Raiders kicker Daniel Carlson appears to be in midseason form after kicking field goals of 62 and 50 yards.
The not-so-good included a night of struggles for the defense. The Raiders were done in primarily by a quarterback on the verge of being cut (Will Grier) and a rookie running back (Hunter Luepke) who thrashed them for more than 100 yards rushing and receiving over the first three quarters to help the Cowboys build a 28-16 lead.
With the Cowboys trading for 49ers quarterback Trey Lance, Dallas told Grier before the game that he will be released Sunday. The Cowboys gave Grier a final chance to showcase his ability to other teams, and he did exactly that, with a bit of an assist from a Raiders defense that seemed a step behind through the first two quarters.
Granted, the Raiders' defenders were mostly backups, along with bottom-of-the-roster prospects likely to be released by Tuesday's cutdown from 93 to 53. Still, Grier torched them, completing 29 of 35 passes for 305 yards and two touchdowns.
The Raiders also surrendered 154 rushing yards.
Contact Vincent Bonsignore at vbonsignore@reviewjournal.com. Follow @VinnyBonsignore on X.