Raiders' Marshawn Lynch sits again during national anthem
August 19, 2017 - 8:20 pm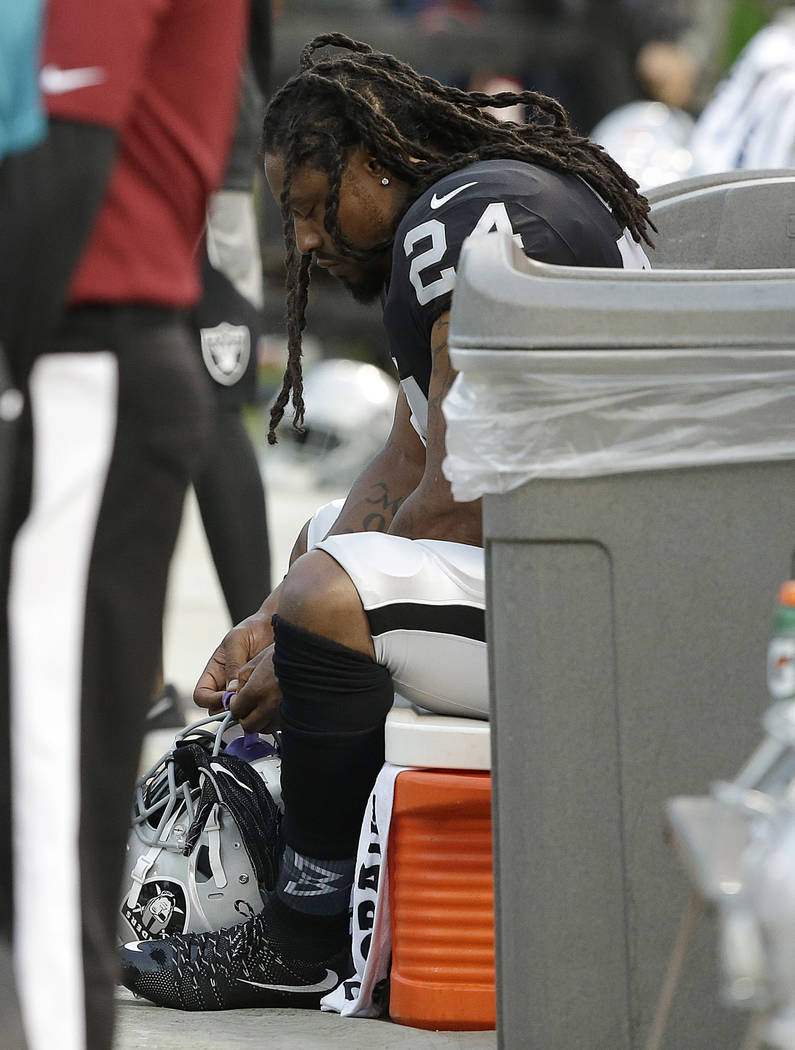 OAKLAND, Calif. — Oakland Raiders running back Marshawn Lynch once again sat during the national anthem.
Lynch sat on the bench Saturday night while the anthem was played before Oakland's game against the Los Angeles Rams. Lynch also sat last week and told coach Jack Del Rio he has done that throughout his career. Lynch has not publicly said why he is sitting for the anthem.
Raiders rookie safety Shalom Luani also kneeled during part of the anthem, while star quarterback Derek Carr stood with his arm around teammate Khalil Mack.
Rams linebacker Robert Quinn, who is not in uniform for the game, also stood with his fist raised.