Raiders' options at quarterback not limited to Tom Brady
Updated January 24, 2023 - 3:30 pm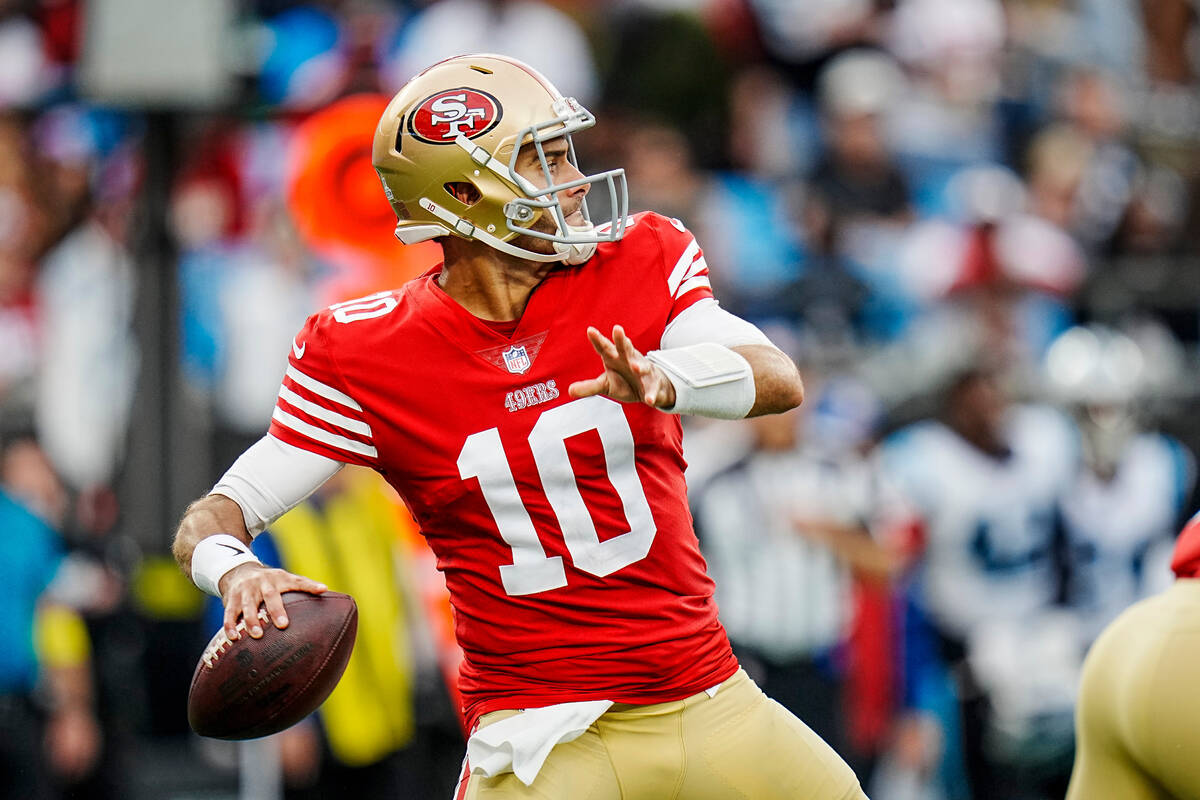 Editor's note: This is the second story in an eight-part series looking at NFL free agency this offseason and how it relates to the Raiders.
The Raiders are looking for a starting quarterback for the first time in nine years after making the decision to move on from Derek Carr.
In the process, they will try to thread a tricky needle that satisfies their immediate objectives while also addressing long-range goals.
In other words, they want to maximize their foundation of Davante Adams, Darren Waller, Hunter Renfrow, Maxx Crosby and, assuming they re-sign him, Josh Jacobs. But they also hope to identify their quarterback of the future.
Ideally, that can be accomplished with one player, but that isn't likely unless someone such as Ravens quarterback Lamar Jackson becomes available. As a result, the Raiders might have to bring in a high-level veteran on a short-term deal and then draft a prospect they can groom as the heir apparent.
The good news for the Raiders is they should know whether they secured the short-term quarterback before the NFL draft in April. That means they will have clarity on whether they need to be aggressive in the draft to get one of the top prospects at the position or can be patient and take a quarterback they can develop.
As far as the quarterbacks available either as free agents or by trade, here are some of the Raiders' options:
Tom Brady
Brady sits atop the Raiders' wish list. They still believe he can play at a high level. His understanding of coach Josh McDaniels' offense is unparalleled. He would maximize the current core and satisfy the wish list of Adams, who needs assurances that his next two seasons aren't wasted with a quarterback playing at a diminished level. Brady won't break the bank as a free agent and, at age 46, fits with the timeline relative to handing the offense off to a young player.
Jimmy Garoppolo
The 49ers are expected to move on from the 31-year-old Garoppolo, and there will be a healthy market for him. If the Brady option doesn't come to fruition, the Raiders will have serious interest in McDaniels' former New England pupil. According to Spotrac, an online team and player contract resource, Garoppolo's market value is four years, $139 million with an annual average salary of $35 million. That's more than doable under the Raiders' projected 2023 salary cap situation, and the contract could be written in a way that all guarantees are paid in the next two seasons to create flexibility to move on from him after two years.
Lamar Jackson
The Ravens insist they want to keep Jackson, but as general manager Eric DeCosta said recently, it takes two to tango. A potential path exists in which Jackson, 26, hits the market, albeit under a franchise tag in which teams can make offers but the Ravens would have matching power ability. Under the franchise tag, the Raiders would have to be willing to put together an offer the Ravens would not match, but then give up two first-round picks as compensation.
Aaron Rodgers
There is smoke emerging from Green Bay indicating that Rodgers, 39, might be available in a trade. If that turns out to be legitimate, the Raiders will undoubtedly inquire about the four-time MVP and Super Bowl champion — who would be reunited with Adams in Las Vegas.
Doing so would come at a considerable cost, as Green Bay will certainly ask for multiple draft picks, perhaps even two first-rounders, and Rodgers has a $58.3 million roster bonus for 2023. Granted, a trading team could try to renegotiate Rodgers' contract in a way that guarantees him more money but spreads the $58.3 million over a period of time. But doing so would require Rodgers to commit beyond just next season, and based on recent history, he doesn't seem inclined to do that.
Contact Vincent Bonsignore at vbonsignore@reviewjournal.com. Follow @VinnyBonsignore on Twitter.