Raiders report card: Final grades include 2 F's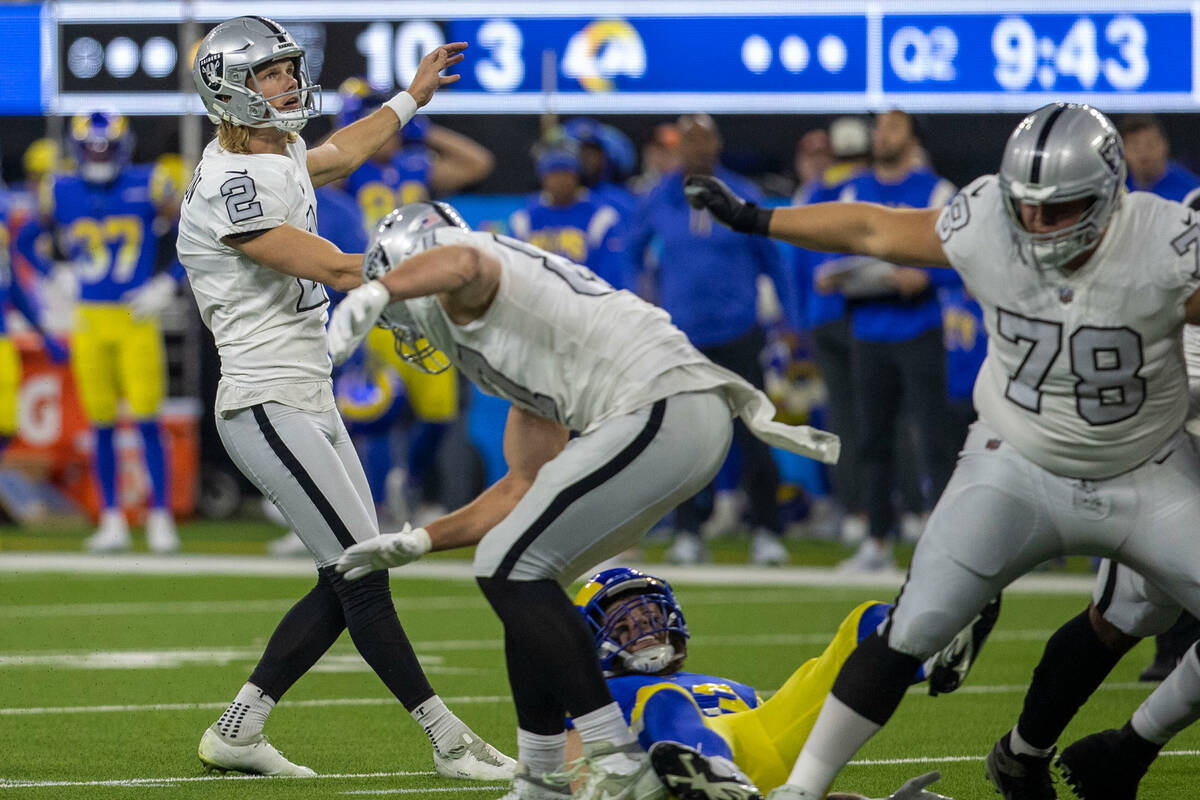 How the Raiders performed during the season:
Offense: C
You would think having the NFL's leading rusher (Josh Jacobs, 1,653 yards, 12 touchdowns) and a receiver (Davante Adams, 1,516 yards, 14 TDs) breaking Tim Brown's franchise record for single-season yards might garner a higher grade. But the Raiders never addressed a weak offensive line, and quarterback Derek Carr (3,522 yards, 24 TDs, 14 interceptions, 86.3 rating) had a down season before being benched with two games remaining. The latter was more a contractual issue in which the Raiders wanted to avoid Carr being hurt. Injuries never allowed receiver Hunter Renfrow (10 games played, 330 yards, two TDs) or tight end Darren Waller (eight games played, 388 yards, three TDs) to enjoy what were predicted to be productive seasons.
Defense: F
Consider: Among 32 teams, the Raiders ranked 27th in total defense, 26th in scoring defense, 29th in passing defense, 30th in sacks and last in opposing passer rating. They weren't good at most anything, save perhaps stopping the run, where they ranked 19th. One bright spot was edge rusher Maxx Crosby, who put up another Pro Bowl season with 89 tackles and 12.5 sacks. But free-agent signing Chandler Jones (38 tackles, 4.5 sacks) failed to live up to his contract, and regression set in for players such as safety Tre'von Moehrig and cornerback Nate Hobbs, who battled injury. Duron Harmon (86 tackles) had a solid season after signing as a free agent. There's much work to be done for coordinator Patrick Graham and what is sure to be a rebuilt defense.
Special teams: A
The Raiders continue to be spoiled in the kicking game. Daniel Carlson made 34 of 37 field-goal attempts and had 11 makes from 50 yards and beyond. He tied for third in scoring in the league with 137 points and made more than 90 percent of his attempts for the third straight season. Punter AJ Cole ranked fourth with a 48.9 average (43.9 net) via 59 attempts and had 26 downed inside the 20. His long attempt went for 67 yards.
Coaching: F
The Raiders went from a 10-win playoff team to 6-11. Josh McDaniels and his staff need to be far better and more consistent in their second season, and what is sure to be a roster overhaul at spots must identify a big upgrade in talent.
Ed Graney Las Vegas Review-Journal